The Furuya Sisters Concert Series Season Opening Concert Features The Furuya Sisters & Special Guest Pianist Rudolf Golez, all Juilliard graduates.
All concert ticket holders are welcome to the Talk at 7:15pm, which is organized for the University of Cambridge Emmanuel College alumni group. There will be a post-concert gathering for Cambridge alumni & guests at The Triple Crown Ale House downstairs.

This concert presents classical masterworks for solo, duo, and/or trio for piano, violin, and/or cello! Come enjoy glorious music!
September 22, 2015
Tuesday 7:30pm
Pre-Concert Talk at 7:15pm
for all ticket holders
The National Opera Center
Scorca Hall

330 Seventh Ave. (between W. 28th St. and W. 29th St.), 7th Floor
New York, NY 10001
Directions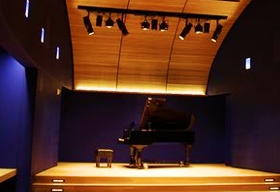 Program



J.S. BACH
Suite for Solo Cello No. 3 in C major, BWV 1009
- Mimi Furuya, cello
CHOPIN
Andante Spianato et Grande Polonaise Brillante in E-flat major, Op. 22
- Sakiko Furuya, piano 
J.S. BACH
Allemanda from Partita for Solo Violin No. 2 in D minor, BWV 100
- Harumi Furuya, violin 
SAINT-SAËNS
Havanaise in E major, Op. 83
- Harumi Furuya, violin & Sakiko Furuya, piano
MOZART
Piano Sonata No.8 in A minor, K.310/300d
- Rudolf Golez, piano
TCHAIKOVSKY
Trio for Violin, Cello and Piano in A minor, Op. 50
I. Pezzo elegiaco:
Moderato assai– Allegro giusto
- Mimi, Sakiko & Harumi Furuya
The Furuya Sisters Trio

Tickets: $25 In Advance / $30 At the Door
Buy Tickets online for this concert HERE.
For all other concerts tickets, click here.
Tel:  914-200-3622 (24hrs/7days)
Email:  

[email protected]

For more information on the Furuya Sisters, visitwww.FuruyaSisters.com. To learn more about The Furuya Sisters Concert Series and to view the entire Fall 2015 Season calendar, CLICK HERE.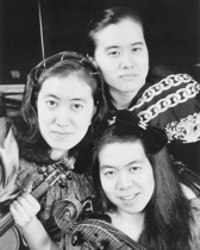 "Beautiful and most memorable performance"
- Rhonda Fleming (April 2015)

"I'm a big fan of these sisters. You can't go wrong at one of their concerts they come to play. You'll be happy you went!"
- Billy Gray 
(November 2014)

"We appreciate your thinking of the President in your plans and we wish you all the best."
- The White House 
(Phone, May 2015)

"Very impressive"
- Hayley Mills 
(May 2015)

"Divine music"
- Harvey Sontag

"Very talented ladies and deserve universal recognition"
- Joan Fontaine