President of Original Programming for AMC, SundanceTV, & AMC Studios
By D. Dona Le
David Madden AB '76 has been a screenwriter, a producer, a director, and a studio executive. Today, Madden presides over the network that boasts three of the most popular shows on air: The Walking Dead, Fear the Walking Dead, and Better Call Saul. He received an Emmy Award in 2004 as Executive Producer of TV movie Something the Lord Made; during a particularly frigid Chicago winter, he was on set with Julia Stiles for the filming of Save the Last Dance.
Few industry veterans can boast a list of credits and TV/film experience as expansive and varied as Madden's (photo above by Alex J. Berliner / Fox).
But Madden originally aspired to become the next great American novelist.
At Harvard, Madden was involved in the theatre scene and wrote, directed, and acted in plays—"mostly as a desperate attempt to meet girls," he jokes—but his primary focus was completing his first novel. After graduation, Madden moved to the west coast and enrolled in the English literature master's program at the University of California, Los Angeles. By this time, Madden had finished his novel and sent it off to publishers and literary agents.
"They all appropriately rejected it because it was a wildly pretentious and truly unpublish-able novel," Madden laughs. "That was devastating to my 23-year-old ego and my career plan because I'd imagined myself as the next Philip Roth, lecturing one day and receiving prizes for my novels the other day."
Realizing that he did not want to remain in academia, Madden dropped out of UCLA just one course short of receiving his master's degree. Still in Los Angeles and still a writer, Madden did what many writers in Los Angeles do: he began writing screenplays and spec pilots. In the meantime, he supported himself by working with his father, who made industrial films primarily for a car company.
Then, Madden read a Los Angeles Times article about readers who worked at studios to provide script coverage.
"I ran around trying to get one of those jobs, which meant literally driving around. There was no email back then; you just had to go and knock on doors."
Eventually, Madden knocked on the door of Lucy Fisher AB '71, who was at MGM and needed a temporary fill-in reader for a couple of weeks. The timing couldn't be more perfect.
"I think the fact that I went to Harvard and she had gone there was meaningful to her, and I was also lucky to be there on the day that she needed somebody," Madden says. "So she hired me for two weeks, and then right during that period, she left MGM to go to Fox and hired me as a full-time reader there."
A reader's job has remained largely unchanged throughout the years. By day, Madden would read multiple scripts, write synopses, and provide comments; by night, he continued working on his own screenplays and also co-wrote a musical with a friend from Yale.
"I actually worked on the Fox lot, so I was able to watch how movies got developed, how they got made, why they got made, and what kind of process writers went through," Madden explains. "And I had two revelations: I realized my own mediocrity as a writer—and [I realized] that I was really intrigued by the whole movie-making process."
Around this time, Sherry Lansing became the first female president of 20th Century Fox, and having read and been impressed by Madden's coverage, she offered him a position as a creative executive.
"My first instinct was, 'No, I'm a writer, I'm an artist. I'm not a suit, I'm not an executive,'" Madden recalls. "But then I realized I had this agent who never returned my calls and I was trying to support myself, so I decided to become a junior executive."
This decision led Madden to spend the next twenty years of his career in feature filmmaking, first at Fox (1978-1984), then at Paramount Pictures (1984-1987), Interscope Communications (1987-1995), and the Paramount-based Cort/Madden Company (1995-2000). Throughout those two decades, Madden oversaw the making of 20+ films as supervisor or producer, including: Romancing the Stone and Revenge of the Nerds at Fox; The Untouchables, The Naked Gun, and Fatal Attraction at Paramount; and The Hand That Rocks the Cradle, Mr. Holland's Opus, and Renegades at Interscope Communications.
At the time, Interscope was a fledgling production company, before co-founder Ted Field decided to branch out into the music industry with partner Jimmy Iovine.
"They started Interscope Records, and there was a point when [Interscope Records & Interscope Communications] shared the same floor of a building. We would sit on one side of the floor and writers would come into our offices and pitch their very earnest, important stories," Madden describes, "and right when they were at a critical moment, you'd hear down the hall: 'Rico, Rico Suave!' Because the first actor Jimmy signed was Gerardo.
"Interscope Records got their own floor pretty quickly after that. They were too noisy."
With a track record of many successful movies under his belt, Madden developed what he calls "location envy—I wanted to go off and be on the set of movies, as opposed to being an executive in an office." It wasn't just about being out of the office and on set, however; Madden wanted a closer look at all the moving parts of a film production. For example, in the making of The Hand That Rocks the Cradle, Madden asked the line producer if he could cosign every check cut for production in order to gain a better understanding of where and why money was being spent.
"I could see where [the money] was going," Madden details, "and I could ask, 'Why do we need to buy six versions of that shirt? I know the script really well and that shirt's only going to be worn once in this particular scene.'"
Madden's oversight proved effective. The Hand That Rocks the Cradle was completed two weeks ahead of schedule and $200,000 under budget.
When Interscope Communications was overtaken by PolyGram, Madden joined forces with Interscope President Robert W. Cort to found Cort/Madden Company, which then garnered a producing deal with Paramount Pictures under the leadership of Lansing—the woman who had first promoted Madden early in his career. As a partner of Cort/Madden Company, Madden continued to take a more active, hands-on role on set as producer of Runaway Bride and Save the Last Dance, to name just a few of their movies.
"We shot [Save the Last Dance] in Chicago in the dead of winter. Not the best time to shoot a dance movie," Madden points out wryly. "A lot of night exteriors in the brutal, cold wind. That movie was physically hard and that was the moment I thought, 'I've been on location enough.'"
He continues, "I wanted to spend more time at home and the glamour of location life began to wear thin. At this point, all I've done is features; I know nothing about television."
But Madden's career was about to shift into television, a move that now seems prescient but that he describes as accidental. Over a breakfast meeting with a friend, Madden learned that Fox had an opening for someone to produce movies for its three television networks: Fox Broadcasting Company, FX, and the Fox Family Channel (now Freeform). To Madden, this foray into producing movies for TV presented an exciting change and challenge.
"I didn't realize that nobody cared about TV movies because I was so ignorant about television," Madden says frankly. "Very quickly, Fox Family Channel got sold; Fox Broadcasting Company decided that TV movies were not very good business; and FX made a trickle of movies, maybe one or two movies a year. All of the networks, with the exception of Lifetime and the Hallmark Channel, got out of the TV movie business—that business died."
Despite the TV movie industry's dire future, Madden found success in this space. He executive produced Something the Lord Made, which received an Emmy Award in 2004 for Outstanding Made-for-Television movie.
Around this time, FX was receiving buzz for its hit series The Shield, starring Michael Chiklis. Fox executives, under Peter Chernin, decided to shift the company's focus to cable series, and Madden's role with the company officially segued into television. Madden served as Vice President of Fox Television Studios for ten years, during which he oversaw the development of Burn Notice and White Collar on USA, The Americans on FX, AMC's The Killing, A&E's The Glades, and many more hit series. He was promoted to President of FtvS in 2010, and just a few years later, Madden was asked to become President of Entertainment at Fox.
"I had never worked at a network and I really hadn't done that much broadcast, [so] I felt unequipped to do that job, but excited by the challenge of it," admits Madden. "It was wildly educational, and I was exposed to things that on the studio side, on the production side, I had never been exposed to, like the relationship between ad sales and programming, marketing, scheduling, research, all aspects of being a buyer."
Madden was responsible for overseeing fifteen hours of original programming every week—nearly 800 hours of programming a year—in scripted and reality television. "I was able to work on shows as diverse as The Simpsons and Family Guy, but also The X-Files and Grease: Live, which was one of the most fun things to work on, a live television musical."
Although Madden greatly enjoyed his work and work environment at Fox, he eventually realized that he "missed the kind of shows I was able to do at a cable studio, at Fox TV Studios, so when the opportunity at AMC arose where I could get back to doing shows like The Shield or The Killing or The Americans, that seemed like a better fit."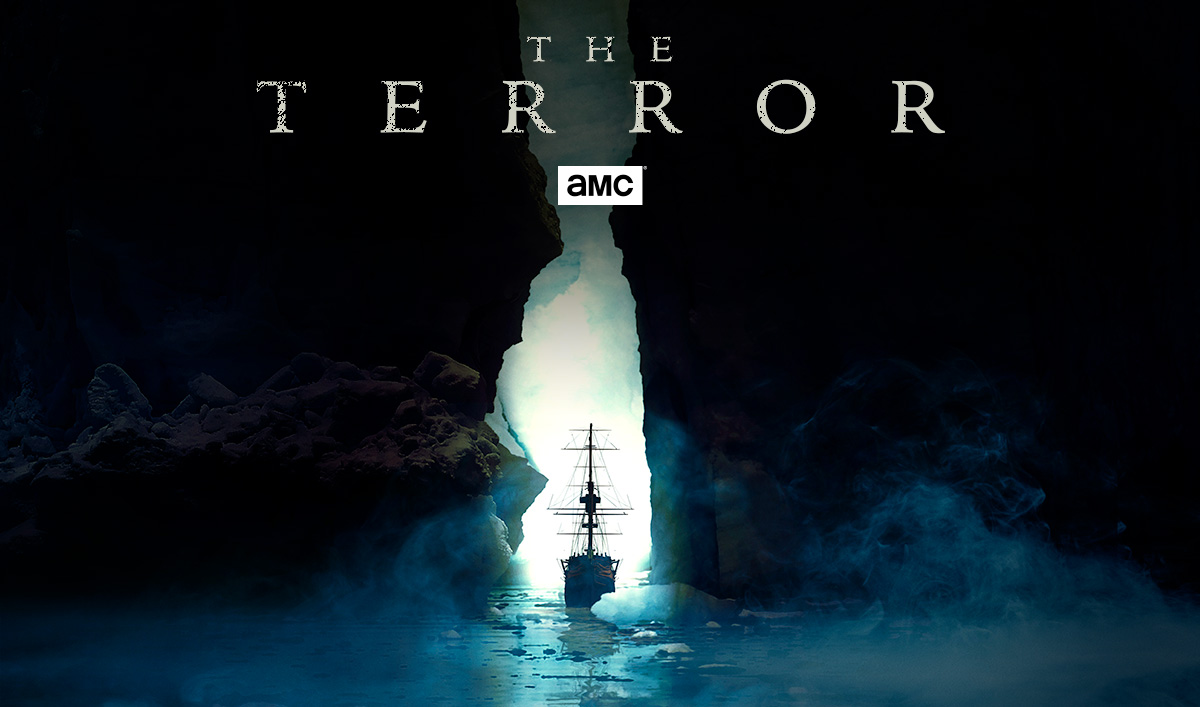 Since October 2017, Madden has served as President of Original Programming for AMC, SundanceTV, & AMC Studios. In addition to being home to a few of the most widely-watched shows on television, AMC/Sundance has an exciting slate of shows upcoming, including Ridley Scott's The Terror, Dietland from Marti Noxon (UnReal), and British crime drama McMafia. Given the incredible amount of content available to viewers, not to mention the continually innovating technology of content providers, Madden is aware of how competitive the television market is. Nonetheless, he's prepared for the challenge.
"I believe that great storytelling will continue to survive," he declares. "A pretty good show will not survive, and a pretty good network will not survive. And I think it's a fair challenge to us, and to the creators out there. [The content] has to be great."
Forty years ago, while he worked on his great American novel somewhere on Harvard's campus, Madden never envisioned that he would become the president of a major network. Even when he began his career in features, the TV industry seemed like foreign territory. Yet it is the sum total of Madden's experiences—as a creative and an executive, working on film sets and in broadcast television—that informs his ability to recognize and cultivate great storytelling.
"The more you understand about all sides of the business, the more effective you are," says Madden. "It's incumbent on the artist to understand the business side, and it's incumbent on the businessperson to understand the artist side, because what we do is a synthesis of art and business. If you think it's only one side, you will be less than half as good as you need to be."
Having had experience writing, acting, and directing, Madden has empathy for the creatives with whom he works, whether it's a writer requesting a deadline extension or an actor trying to make a scene work. And that deep understanding of the creative process, of the value that the creative brings to the table, keeps him humble.
Madden's advice for young executives in entertainment is to remember: "It's all about the talent. The most important thing for a young executive [to have] is humility, remembering that you are not the star. [The executive's] job is to court talent. The star of the room is not the executive; the star of the room is the room."
Similarly, the stars—the writers and directors and actors—must "keep working. Keep learning. Be willing to apprentice."
"You don't have to be a stratospheric success at 25," Madden cautions. "It's a long game. The more experience you have, the better you'll be. The people who are successful in this business are able to make adjustments. There is such a thing as death by rigidity, so you have to be open. Just because you think you're on the Yellow Brick Road doesn't mean that the side trip over here isn't going to get you to an even better place."
Madden's early quest to write the next great American novel might have ended like Dorothy's discovery of the wizard behind the curtain. But his journey in Hollywood continues to be more interesting and entertaining, more full of valuable lessons than even the Yellow Brick Road.
Do you like this post?