Some writing fellowships still request spec scripts, but original pilots are becoming a must-have for agents, managers, and showrunners. In this month's Harvardwood Masterclass, Creator, Producer, and Writer Thania St. John AB '83 (CHICAGO FIRE, COVERT AFFAIRS, ROSWELL) dissects and explains the structure of original pilots—a must for all TV writers!
This event is an incredible opportunity for Harvardwood members to learn how to write a strong pilot sample with an industry veteran who has years of experience as show creator, producer, and writer. In the intimate setting of this small masterclass, participants will be able to asked detailed follow-up questions and engage in a productive discussion of pilot writing with Thania.
Capacity is EXTREMELY limited (just 10 writers), so please read the instructions at the bottom of this page and follow the steps to register for the Pilot Writing Masterclass.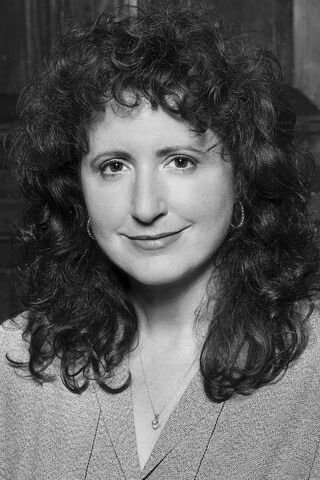 Thania St. John AB '83 is a film and television writer, creator and producer.
Starting her television career at the Stephen J. Cannell Company on the iconic 21 Jump Street, Thania went on to create two network TV series of her own (VR5 and Crisis Center) and to write and produce over twenty popular and award winning dramas such as Drop Dead Diva, Grimm, Chicago Fire and Covert Affairs. She has written over two dozen pilots for all four broadcast networks as well as Showtime, Lifetime, SyFy, USA and is adapting the next graphic novel from the author of the Spiderman and Avengers series for HBO/Cinemax.
On the feature side, Thania has had scripts optioned by several major studios and is currently writing the feature adaptation of The Witcher, a major international book and video game series produced by The Sean Daniel Company. Her next project is Against All Enemies, the story of the build up to the Iraq war based on National Security Advisor Richard A. Clarke's book and directed by David Dobkin for Sony.
Thania is also proud to be a Co-Founder and President of The League of Hollywood Women Writers and has served on the Board of Directors of the Writers Guild of America, West.
She earned her BA in American History and Filmmaking from Harvard University and her MFA in Film and Television Production from UCLA.
Please refer to IMDB for more specific credits.
Read Thania St. John's Harvardwood alum profile.
---
TO PARTICIPATE
Harvardwood masterclasses are only open to Harvardwood members, and each member can only register for him/herself. Join or renew your membership to be eligible to participate!


Members, log in and fill out this short form to tell us more about your writing background and your interest in this masterclass. Completing this form does not guarantee you a spot in the masterclass.


Once you are confirmed to attend the masterclass, you will receive a registration link to secure your spot ($15/member). Please register within 48 hours of receiving the link; otherwise, we cannot guarantee there will be room for you due to the event's limited capacity and high level of interest.


NOTE: Priority will be given to Harvardwood Summer Internship Program & Harvardwood Writers Program participants.