Don't miss award-winning musical The Lion, written & performed by Benjamin Scheuer AB '04, in its LA premiere at Geffen Playhouse! On Tuesday, Feb. 7th, Harvardwood and the Harvard Club of Southern California attend a performance of The Lion that will be followed by a Q&A with Benjamin and songwriter/composer/producer Robert Kraft AB '76 (Harvardwood Advisory Board member).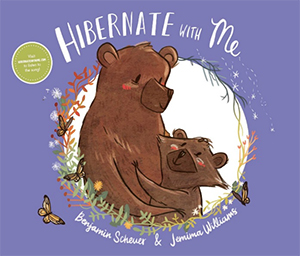 The Lion, the Drama Desk Award-winning piece written and performed by Benjamin Scheuer, has redefined the genre of musical theater. Scheuer tells, sings, and plays the turbulent story of his family and his own brush with mortality, with his supporting cast of six guitars. "A mesmerizing guitarist," Scheuer's "songs are awfully well-constructed; there's a hint of Paul Simon in Scheuer's easy, knowing lyrics and disciplined musicianship," says The Washington Post. The New York Times says Scheuer "gets to the heart of the matter" in this celebrated autobiographical show. Like its hero, The Lion roars.

Listen to select songs and view more music videos at thelionmusical.com.
PURCHASE TICKETS FOR THE FEB. 7, 2017 PERFORMANCE AT THE LINK BELOW AND USE PROMO CODE HARVARD TO RECEIVE A 20% DISCOUNT PER TICKET.
"Scheuer plays guitar as if he invented the instrument: fearlessly, idiosyncratically, effortlessly." – Los Angeles Times
"The Lion is the year's first must-see production! Scheuer's melodies are as catchy as tunes get, his lyrics alternately clever and poignant." – StageSceneLA.com
"A mesmerizing performer and musician…you can't help but be drawn onto his pain, joy, and disappointment." – BroadwayWorld.com
"Spellbinding! The best musical I've seen this year!" – The Huffington Post
"Wondrous…revelatory…incredibly entertaining!" – San Francisco Gate
"Scheuer's style of composing and performing exhibits flashes of jazz, bluegrass, Dylan, Jeff Buckley, maybe even a little Morrissey in its lyrical mix of the whimsical and the achingly personal." – San Diego Union Tribune
Visit Geffen Playhouse's page for The Lion, running Jan. 4 - Feb. 19, 2017.
Benjamin Scheuer AB '04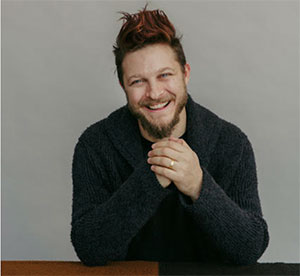 American singer/songwriter, guitarist and playwright Benjamin Scheuer is the creator and performer of the one-man show THE LION, which won the 2015 Drama Desk Award for Outstanding Solo Performance when it premiered Off-Broadway, where it was called "the best new musical this year" by the Huffington Post, The Stage, and Playbill. The show's "vibe of casual, unrehearsed immediacy masks the narrative complexity of a novel or an opera," says the LA Times.
Scheuer has toured with Mary Chapin Carpenter, and performed at venues from Lincoln Center to London's Royal Albert Hall to DC's Arena Stage, where the Washington Post raved, "Scheuer is a mesmerizing guitarist... deeply, intuitively expressive."
His debut album, Songs from THE LION, premiered in 2016 on the Billboard Top-10.
With photographer Riya Lerner, Scheuer is the creator of the book Between Two Spaces, from which 50% of proceeds to to the Leukemia/Lymphoma Society. Photographs from piece, called "an important work" by the LA Times, are on exhibition in the lobby of the Geffen Playhouse through February 19, 2017.
With British animator/director Peter Baynton, Scheuer created animated films for the songs "The Lion," "Cookie-tin Banjo," "Weather the Storm," and "Cure." The films have played at festivals on five continents and garnered accolades incuding Best Commissioned Film at the Annecy Film Festival, Public Choice for Best Music Video at the British Animation Award, and Best Music Video at London's Encounters Film Festival.
Scheuer is the recipient of the Off West End Award for Best New Musical, a Theatre World Award, the Musical Theatre Network Award for Best Lyrics,and the ASCAP Cole Porter Award for Songwriting. He has been a nominee for two Outer Critic Awards, a Lucile Lortel Award, and an additional Drama Desk Award for Best Lyrics. (Lin Manuel Miranda beat him for that one, with Hamilton!)
Scheuer lives in New York City.
www.BenjaminScheuer.com
@BenjaminScheuer on Instagram and Twitter
Read our Harvardwood alum profile featuring Benjamin!
Robert Kraft AB '76
Robert Kraft is an award-winning songwriter, film composer, recording artist and record producer. As President of Fox Music from 1994 to 2012, Kraft was the Executive in Charge of Music for more than 300 Fox feature films, as well as dozens of TV shows. Highlights during his tenure at Fox include the record-breaking scores and soundtracks from Titanic, Moulin Rouge, Waiting To Exhale, Garden State, Walk The Line, Slumdog Millionaire, Juno, and Once.
Kraft has earned Academy Award, Grammy Award, and two Golden Globes nominations for co-composing the song "Beautiful Maria of My Soul" from The Mambo Kings and "How Can I Not Love You" from Anna and the King.
In 1989, Kraft co-produced all of the Oscar- and Grammy Award-winning songs from The Little Mermaid. Hudson Hawk (1991), starring Bruce Willis, was based on his song "Hudson Hawk."
In 2013, Kraft started Kraftbox Entertainment, with projects currently in production across several platforms, including the feature film Sugar Hill at Warner Bros Studios, the independent film SCORE! The Film Music Documentary, The Lion, an Off-Broadway musical, and the solo debut of trumpeter, singer and songwriter Spencer Ludwig on Warner Bros Records. 
---
Click the link below, select the Feb. 7th, 2017 performance date, an use promo code HARVARD for a 20% discount off each ticket.