In This Issue:
NEWS
Featured Member Posting: Programs & Administrative Coordinator (Harvardwood) - LA
Help us meet our fundraising goal for the Fund for Harvard College Students
Apply to the Fall 2020 Jeff Sagansky Harvardwood TV Writers Program - Deadline 8/30
Need an entertainment attorney? Look no further!
FEATURES
Where Are They Now? Q&A with Former HWP-TV Director Joey Siara EdM '14 (Screenwriter)
Artist Showcase: Michele Brewster MTS '97 (Writer)
Industry Successes
New Members' Welcome
Alumni Profile: Richard Cusick AB '92 (SVP and GM, TV and Digital Media at MarketCast)
CALENDAR & NOTES
Calendar
Renew your membership for the 2020-2021 academic year
---
Message from Harvardwood
Harvardwood is HIRING! We are bringing on a (paid) Programs & Administrative Coordinator—deets below. Please send in your cover letter and resume by August 10th per the instructions in the listing. We can't wait to add to Harvardwood's leadership team and Board of Directors!
Also, we are SO close to meeting our goal of $5000 for the Harvardwood Student Support Fund, thanks to our Charitybuzz VIP Meeting Auction last month. We just need to cover $1133, and we hope you will help us meet our goal by the end of the summer. A contribution of any amount will make a huge difference to our students, who are already experiencing a lot of disruption in their education and personal lives. 
Thank you!
- Dona
Featured Member Posting: Programs & Administrative Coordinator (Harvardwood) - LA

Harvardwood seeks an enthusiastic, motivated, entrepreneurial individual to assume the role of Coordinator for our highly dynamic and growing organization. This paid position will be part-time to start (25 hours/week), with the possibility of additional hours or eventual full-time employment, depending on performance. The Harvardwood Coordinator will work closely with the Executive Director, the Development Officer, and the volunteer Board of Directors in executing various activities to enhance and expand the organization.
Duties will include but are not limited to:
Event Coordination

 

(logistical planning, speaker outreach, day-of execution, sponsorship outreach, post-event follow-up, collaborating with local Chapter Heads on global events, etc.)
Membership Activities

 

(new member outreach, incentive programs, overseeing existing member needs, interfacing with Harvard University alumni & career offices, etc.)
Program Activities (organizing logistics for ongoing programs such as Harvardwood 101, the Summer Internship Program / Summer Certificate Program, Harvardwood Writers Competition, Harvardwood Writers Programs, Heroes grant-giving program, as well as developing new programs based on member interest)
Media & Communications (writing and publishing weekly newsletters, the monthly Highlights, updating website content, managing publicity and promotion for events & programs, overseeing communications with media outlets, overseeing social media accounts, etc.)
General Office & Administrative Duties (maintaining contact lists, attending Board meetings, website administration, data collection, annual budget administration, etc.)
Fundraising & Sponsorship Coordination (working closely with Harvardwood's Development Officer to maintain donor contact lists, coordinating outreach, identifying potential donors/sponsors, aiding in the development of new revenue streams, etc.)
Candidates must have excellent verbal and written communication skills. Candidates should have strong interest in, a working knowledge of, and some experience in the arts, media, or entertainment industries, and/or an interest in the nonprofit sector.
The ideal candidate will be based in Los Angeles, especially post-pandemic quarantine. A background in events/program coordination, online and offline customer service, and/or arts administration is greatly preferred.
A demonstrated capability in database/membership management is a huge plus, and a basic knowledge of HTML is helpful, but not required.
This is a work-from-home position. The Coordinator can retain flexible hours in combination with other artistic and/or entrepreneurial endeavors, as long as all job duties are responsibly maintained.
Help us meet our fundraising goal for the Fund for Harvard College Students
Earlier this summer, Harvardwood launched our Student Support Initiative to provide membership to students who are in need of additional aid. The cost of membership is just $60/year per student. Please make a donation so that we can continue to provide opportunities to all students who are interested in working in the arts, media, and entertainment, regardless of their socio-economic background. Furthermore, many students have incurred unexpected moving and storage costs this year as a result of the pandemic and campus closure back in March.
Our goal for this campaign is $5,000, and we hope to meet that benchmark by the start of the 2020-2021 academic year.
Any additional funds we receive will be utilized for general student support, including future memberships for students in need, Harvardwood 101 and the regular Summer Internship Program, and eventually housing and transportation needs when in-person opportunities are available once again.
Apply to the Fall 2020 Jeff Sagansky Harvardwood TV Writers Program - Deadline 8/30
We're gearing up for the Fall 2020 semester of our flagship Harvardwood Writers Program! If you're a TV writer based in Los Angeles, dust off that sample and get it in shape to submit. The TV Modules will begin meeting in mid-September and run through December/January 2021, exact dates TBD.
The Jeff Sagansky Harvardwood TV Writers Program uses peer review, guest speakers and workshops to foster a motivating and supportive environment for each participant's writing. In recent years, participants in the Harvardwood Writers Program and Competition have seen unprecedented success with pilot sales to ABC, the CW, Showtime, Sony, Spike, Syfy, and TV Land, in addition to blind script deals at ABC Studios and Warner Bros. Harvardwood writers have been staffed on Agent Carter (ABC), American Dad (Fox), Billions (Showtime), Community (NBC), Covert Affairs (USA), Family Guy (FOX), The Flash (CW), Girlfriends' Guide (Bravo), Goliath (Amazon), The Good Wife (CBS), Gotham (Fox), Great News (NBC), Grey's Anatomy (ABC), How To Get Away With Murder (ABC), Jane the Virgin (CW), Justified (FX), The Newsroom (HBO), Perception (TNT), Power (Starz), Sleepy Hollow (Fox), State of Affairs (NBC), and The Tomorrow People (CW). Participants have also secured representation at Apostle, Benderspink, Brant Rose Agency, Brillstein Entertainment Partners, CAA, Circle of Confusion, Echo Lake, Gersh, ICM, Madhouse Entertainment, Management 360, Original Artists, UTA, WME, and others.
Due to the ongoing pandemic, we will be meeting primarily via Zoom, but participants should be based primarily in Los Angeles for future events, networking, and community-building. Depending on interest, we may be able to accommodate one remote (non-LA-based) group of writers.
The deadline to apply is August 30, 2020. Don't procrastinate, writers!
Need an entertainment attorney? Look no further!
Last month, we put out a call for entertainment attorneys who would like to list their information for Harvardwood members who might be in need of their legal assistance—and you answered the call! We have published the list of attorneys, which can be downloaded below.
PLEASE NOTE: This list is presented for informational purposes only and is not intended to be, nor is it in fact, an endorsement or recommendation of anyone so listed. For further explanation, please visit this page.
Where Are They Now? Q&A with Former HWP-TV Director Joey Siara EdM '14 (Screenwriter)
By Woojin Lim AB '22
Joey Siara EdM '14 is a screenwriter who has worked on series for ABC, CNN, and Discovery. His short fiction, "The Last of the Goggled Barskys," was recently featured on Slate Magazine. Before receiving his Master's in Education from Harvard University and MFA from UCLA, he played in indie rock band, The Henry Clay People, performing at Lollapalooza and Coachella. He is a writing instructor in the School of Theater, Film, and Television at UCLA.
Q. Your latest short story on Slate "The Last of the Goggled Barskys" tells of a Black Mirror-esque dystopian science fiction about smart goggles that project user tasks for optimal satisfaction. When and why did you decide to tell this story?
A. I had never written short fiction prose before but got the opportunity to pitch a few stories to Slate, and they were all supposed to revolve around how we will navigate potential future technologies. I remember doing a a call with their editors, and I think there were even a couple legit scientist-types in the meeting, and then I started pitching a story about smart goggles leading to this embarrassing moment where one of the characters publicly poops their pants. I immediately felt the shame of pitching what amounted to an extended poop joke to a bunch of credible literary folks, but was relieved to hear some laughs on the other side of the line. Pairing a social critique about how we navigate technology with the lowbrow of bodily function humor hopefully made an interesting read.
While writing the story, I was nervous about my abilities in prose fiction since I had only ever written scripts and a few nonfiction pieces. Part of this insecurity came from being a fan of writers like Ted Chiang or Jennifer Egan or Tom Perrotta—it's hard to feel competent writing anything when you're a superfan of other writers who operate at such a high level. I had to cut myself some slack and eventually made peace with writing something that was just entertaining to me. Though I struggled to get moving, I ended up having a ton of fun writing it— once I was able to get out of my own way.
The story plays to an insecurity that I think a lot of parents have: How do we parent in a world saturated with stimuli coming at us from every possible angle? Am I messing up my kids by allowing them to interface with screens all the time? Are my kids boring? I've gotten a surprising amount of responses from parents who said that the story really struck a chord, which is cool. I don't have kids, but have seen a ton of my friends enter the world of parenting. And all of them want to be amazing parents and give their kids the best lives, but it's tough because I think we always bring the baggage of our own upbringing and then attempt to compensate. We all have blindspots. But blindspots can often make interesting stories. And I'm sure if I have kids, I'll be doomed to have my fair share of blindspots and my kid will think I'm lame. And they'll be right. But that's part of the fun, I suppose.
Q. How would you describe your main body of work in terms of the larger themes and narratives that you seek to explore?
A. I met the other day with somebody who'd read a handful of things I'd written and commented that everything I write revolves around family conflict and sticking it to authority. It was cool for her to take the 10,000-foot view and notice the overall themes I gravitate towards... Yeah, a lot of my scripts feature parents who are trying their best, but ultimately, what they think is right is often flawed, misguided, and damaging—and hopefully funny. I enjoy diving into the psychology of these kinds of characters and putting them through the ringer, but then at the end, I think it's important to show empathy for them. Again, they're just trying. Trying is often tragic and funny. And hopefully we can learn something while trying. Despite the twisted and cynical world in which we live, at the core of what I write, I hope there is always a sloppy beating heart....
READ THE COMPLETE Q&A WITH JOEY
Artist Showcase: Michele Brewster MTS '97 (Writer)
Greetings from San Diego, California!
Writer Michele Brewster is a graduate of UC Berkeley (BA), Harvard Divinity School (MTS), and UC Irvine (PhD), and a longtime instructor at local colleges and universities in San Diego, CA.
"My recent article is on elite Californian Anita de la Guerra, who was married to an elite Boston merchant in the mid nineteenth-century, and it provides a window into the time California went from a province of Mexico to the 31st state using a cache of her personal correspondence."
Read the article in the current Summer 2020 edition of the Southern California Quarterly, UC Press.
Industry Successes
Just days away from the publication of Lobizona, the latest novel from author Romina Garber AB '06. "With vivid characters that take on a life of their own, beautiful details that peel back the curtain on Romina's Argentinian heritage, and cutting prose Romina Garber crafts a timely tale of identity and adventure" –Tomi Adeyemi AB '15, New York Times bestselling author of Children of Blood and Bone. Garber is a New York Times and international bestselling author whose books include Lobizona & the ZODIAC series. Purchase Lobizona on August 4th!
Sam Chalsen AB '12 and Nelson Greaves AB '10 will team up again to write a psychological thriller about Ted Kaczynski, the Unabomber, for 2.0 Entertainment. Longtime writing partners, "Chalsen and Greaves began their writing career together after their pilot Potus Maximus sold to Fox with Howard Gordon executive producing. Their blind deal at Warner Bros led to the pair writing the videogame adaptation Spy Hunter as well as a reboot of Inspector Gadget for Disney and producer Dan Lin" (Deadline).
Amazon has ordered to series Paper Girls, a graphic novel by Brian K. Vaughan and Cliff Chiang AB '96, who will also executive produce. From Deadline:"We love bringing Paper Girls to our global Amazon Prime Video audience as an original series. Brian's beloved, widely acclaimed and multiple Eisner Award-winning story delivers a gripping concept grounded by compelling characters," added Albert Cheng MBA '97, COO and Co-Head of Television, Amazon Studios. "We have a great partnership with Legendary and Plan B, and the perfect creative team of Stephany, Christopher, and Christopher, to bring Brian and Cliff's graphic novels to life."
Best-selling author Gregg Hurwitz AB' 95 of the Orphan X series has sold his spec script, Sabine, with co-writer Philip Eisner. The script was acquired by Screen Gems and is an elevated thriller featuring an ambitious female detective on the hunt for a serial killer and begins to see the world through the killer's eyes.
Grown-ish star (and Harvard student) Yara Shahidi just launched her own production company, 7th Sun, and signed an overall deal with ABC Studios! "I'm thrilled to be partnering with my home family, ABC Studios, in this exciting next chapter, alongside my family," said Shahidi. "It's exciting to add our production company to the roster of my peers and mentors who are also actively committed to sharing meaningful stories" (Deadline).
Rashida Jones AB '97 will be a series regular on the next season of Amy Poehler's animated Fox series, Duncanville. She joins Wiz Khalifa and Joy Osmanski on the show. Jones currently stars on Netflix's #blackAF, is writing and co-executive producing Goldie Vance (20th Century Fox) with Kerry Washington, and has two Quibi projects in the works.
Lots of exciting news from Emmy-winning director-producer RJ Cutler AB '83! First, his upcoming documentary Belushi about "Blues Brothers" star John Belushi will be featured in the 2020 Cannes Film Festival. Cutler is also teaming up with Imagine Documentaries to write and direct a four-part docuseries about New York's most infamous jewel thief, Jack Roland Murphy, aka "Murf the Surf." Cutler's docuseries Dear… is now available on Apple TV+, for wich he is also producing-directing an untitled Billie Eilish documentary.
New Members' Welcome
Harvardwood warmly welcomes all members who joined the organization last month:
Scoti Albrecht, KSG, DC
Joy Batra, HBS, NY
Evan Billups, FOH, LA
Thomas Burke, College, NY
George Clark, Staff, BOS/Campus
Efrain Cortes, College, LA
Ethan Cowan, Ext., BOS/Campus
Karole Dill Barkley, College, NY
Melissa Ferrick, GSE, BOS/Campus
David Gil, GSD, NY
David Gray, Ext., BOS/Campus
Michael Heeney, GSE, BOS/Campus
Visraant Iyer, KSG, DC
Michelle McGregor, FOH, LA
Michael Miller, College, NY
Arianna Paz, College, NY
Alexa Richard, College, LA
Jacob Roberts, College, NY
Jason Sanchez, KSG, ATL
Dan Sherkow, HBS, LA
Michelle Simpson, HLS, ATL
William Teresa, HDS, BOS/Campus
Chris Thayer, Ext., BOS/Campus
Amy Yee, KSG, BOS/Campus
*FOH = Friend of Harvardwood
Alumni Profile: Richard Cusick AB '92 (SVP and GM, TV and Digital Media at MarketCast)
By Simi Shah AB '19
Richard Cusick AB '92 is in the business of media. Over the course of his illustrious career spent with organizations like Yahoo, IAC, and MarketCast, he has dedicated years to building, shaping, and re-inventing companies. 
But he wasn't always in this business. Cusick's foray into media and technology began with a familiar crisis of faith in the wake of September 11, 2001. A banker for Lehman Brothers, Cusick worked a stone's throw from the World Trade Center at the time of the attacks. As the world fell apart, Cusick fell back on an open question in his life: "doing what you feel like you should do versus what your gut tells you." He decided to take the plunge.
Cusick wanted to advance from advisor to decision-maker, from professional services to managed business. The intersection of media and technology was exciting, in addition to the areas of his banking expertise.
A J.D./M.B.A graduate of Ohio State University, Cusick quickly found his footing working in business development at Gemstar-T.V. Guide. The company became his training ground. He gained experience in supporting mergers and acquisitions, finding deal financing, and general business planning. Furthermore, during News Corporation's takeover of the company, Cusick gained a grander education in internal politics and relationship management. He quickly became a "fix it" guy, and his business acumen didn't go unnoticed.
Then-CEO Jeff Shell, the current chief of NBCUniversal, became a mentor to Cusick. Under Shell's stewardship, Cusick led the growth of TV Guide Magazine, the biggest contemporary weekly magazine in the country, and TVGuide.com. He oversaw product, editorial, engineering, and other departments, expanding the business from $7 million to $20 million in just two years. 
Eventually, Cusick played a role in the sale of the company to Macrovision in 2008, which served as a turning point in his career. After spending six years at the late-stage enterprise, Cusick ventured into entrepreneurship. He partnered with Comcast Ventures to build an e-commerce platform for DailyCandy, an online media company that produced content about hip and trendy events and businesses. Within one year, Cusick generated $10 million in revenue. In the coming years, Comcast's merger with NBC changed the tides of the business, as preferences around e-commerce shifted. As in the case of Gemstar, the merger served as a catalyst for another milestone in Cusick's career.
In his next role, Cusick found himself immersed in the heyday of Yahoo. He directed the company's Entertainment and Lifestyle verticals, drawing from his experience in journalism and entertainment at TVGuide. In a move that we'll come to recognize as a pattern for Cusick, he transformed the business into one of Yahoo's sweetheart segments. For him, this particular experience served as a first look into the skills required to run tech and media businesses at a massive scale. 
Ever an itinerant seeking a new adventure, Cusick found his next gig in a "sleepier" but burgeoning field: entertainment metadata. At Gracenote, he re-invented the business to serve the next generation of tech companies, such as Apple. He expanded their serviced segments to include music and sports, and their geographic presence to encompass Latin America and Europe. Eventually, a product of its prowess in content recognition technology, the business sold to Nielsen, the global mainstay in measurement and data analytics. Post-acquisition, Cusick served as Chief Product Officer for two years before finding his way to direct-to-consumer media.
In 2018, he joined IAC Holdings as CEO of CH Media, a brand the company had acquired in 2006. He was tasked with launching the direct-to-consumer outfit of College Humor, a leading comedy network that supported a following of 30 million people. Since its founding, IAC's strategy has been to roll up internet and media brands around the world, develop them, and eventually spin them off. Previous and present notable holdings in its portfolio include the Match Group, TripAdvisor, UrbanSpoon, and a host of others. In 2020, the group retired CollegeHumor through a sale.
Cusick seized the opportunity to return to entertainment metadata.
Upon joining MarketCast, Cusick re-acquainted himself with his roots: re-inventing businesses. He has been tasked with rejuvenating the company's core market research services through the power of technology. While growing the business organically, Cusick also supports an acquisitive mandate. His responsibilities span sales, project management, and the "miscellaneous" category that frequently accompanies leadership.
A seasoned veteran of media, Cusick often ponders the future of traditional and non-traditional media, as giants like Facebook and Google dominate the space. He has witnessed the industry's evolution throughout his career with an in-depth perspective and business savvy that few have. 
As Cusick reflects on his career thus far, he conveys only excitement for the future.
"Careers are a series of experiences," Cusick says. "When I think about success, I ask myself, 'Did I have fun? Did I accomplish something?'" He thrives on the philosophy of "enjoying what you do," a maxim that will undoubtedly manifest in any future business that he tackles, re-invents, and ultimately nurtures.
Simi Shah graduated from Harvard College in 2019 with a degree in economics and government. After spending some time in private equity, Simi has reacquainted herself with her creative side as Co-Host of The Pioneers Podcast and as a writer and blogger.
Calendar
Harvardwood Heads To... Mondo & RAP at Harvard Law School Present: Fair Use & Sampling for Artists: A Legal Roadmap - Sat., Aug. 1
Have you ever wanted to sample a track, or play a clip on your podcast, but worried you might be infringing copyright law? This panel will give you the basics of copyright as it applies to fair use and sampling: what you can do, what you shouldn't do, and how to make sure your creative endeavors are legally protected.
Harvardwood Heads To... Film Independent Forum: SWALLOW with Producer Mynette Louie AB '97 - Tues., Aug. 4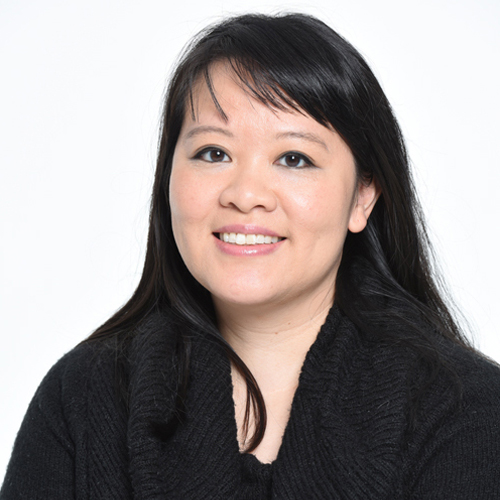 The 2020 Film Independent Forum will take place entirely online, making it accessible by filmmakers around the globe. Just as in years past, the 2020 Forum schedule will be packed with interactive panels, workshops and in-depth discussions, giving attendees ample opportunity to gain the insight, tools and strategies needed to further a career in film & entertainment. Also returning are the ever-popular Industry Connect* sessions, providing valuable one-on-one meetings with key figures and decision-makers from throughout the industry.
The August 4th panels will include a fiction case study of feature SWALLOW, produced by Mynette Louie AB '97.
Harvardwood Heads To... WGF Event: Creating and Selling Short-Form Content - Tues., Aug. 4
For this session, join Business of Creating for an interactive panel and Q&A with seasoned entertainment professionals to learn about short-form content: What is it and how do you create it? Hundreds of millions of dollars are spent creating content specifically for mobile phones that consumers watch exclusively on mobile devices. 
Topics will include: What types of short-form platforms exist? For whom can you create content? What is unique about short form platforms from 3 perspectives: Content Creators, Advertisers, and Audiences? How do you write, produce and pitch to short-form platforms like TikTok, Quibi, YouTube? How do you market your projects both to and on short-form platforms?
Harvardwood Heads To... WGF PRESENTS - So You Want To Be A Staff Writer: Comedy Edition - Wed., Aug. 5
For this session, we learn about the role of the Staff Writer in a TV comedy writers room. Our panel of writers will share how they got the job, their experiences working in their respective rooms, and how they approach building a career writing for TV.
Panelists:
Aadip Desai - Staff Writer, The Goldbergs

Yael Green - Staff Writer, Space Force, Upload, Dickinson

Sarah Naftalis - Staff Writer, What We Do In The Shadows
Harvardwood Salon with TV Lit Manager Zadoc Angell AB '03 (Echo Lake Entertainment) - Wed., Aug. 5
Attend an intimate talk with Zadoc Angell AB '03, TV Literary Manager and Partner at Echo Lake Entertainment. Ask questions about his past and present as an agent, manager, and pilot-writing teacher at UCLA. Limited to 12 attendees, this event is not to be missed!
Zadoc Angell began his career as a TV Literary Agent at Paradigm, where he worked for seven years. Transitioning to TV Literary Management five years ago, Zadoc joined forces with manager Dave Brown and grew a team of literary managers which they brought with them to Echo Lake in 2013. 
Angell's journey to Hollywood is not a conventional one. Growing up on a 400-acre dairy farm in rural upstate New York, Zadoc and his sister Amy were integral to his parents' family-run business. The son of a minister and a local politician, Angell pursued his academic and creative endeavors to Harvard University, where he graduated in 2003 with a Bachelor's Degree in Visual & Environmental Studies: Film.
In addition to being a full-time manager, Angell teaches classes in pilot writing at UCLA. Check out Angell's recent Final Draft interview here. In 2019, Zadoc was honored as one of Variety's New Leaders—and the only literary manager—in the Agents, Managers & Lawyers category.
Harvardwood Presents Dr. Roshan Sethi MD '13 (Co-Creator, THE RESIDENT) - Mon., Aug. 10
You don't have to be an AFVS concentrator or film school alum to become a screenwriter! Take it from Roshan Sethi MD '13, a radiation oncologist at Brigham & Women's Hospital and the Dana Farber Cancer Institute. He began screenwriting as a student at Harvard Medical School and co-created the Fox series THE RESIDENT while finishing residency at BWH and Massachusetts General Hospital. He has also written features for E1, Universal, Dreamworks, and Lionsgate. Two of his feature scripts appeared on The Blacklist in 2017.
Attend this chat to find out about Roshan's journey from HMS to Hollywood! 
Harvardwood Salon with Talent Manager Patty Woo AB '79 - Wed., Aug. 26
In this Salon, we'll be learning from and asking questions of Patty about talent agencies and the management side of the business. As always, this event is limited to only 12 attendees, so you can be sure to have a great conversation and opportunities to discuss.
Patty Woo has represented actors for film, television and stage for over 30 years. She opened her own talent agency in New York, and then partnered with Barbara Harter to form the Harter Woo Agency. Patty relocated to Los Angeles to open the west coast branch of HWA, and in the early 90s, merged that company with another to form TalentWorks, a bi-coastal full-service office. In 2007, she transitioned out of agenting and formed PATTY WOO MANAGEMENT, working with a select roster of actors.
Over the years, her clients have ranged from James Gandolfini to William Shatner, Wallace Shawn to Natasha Henstridge. As globalization has swept the entertainment industry, her roster now includes actors based not only in Los Angeles and New York, but throughout the US and as far away as London and Mumbai. Representation has also grown to include developing opportunities in writing, directing, producing and branding.
Patty has served on the boards of several theatre companies, most recently The Antaeus Company, an award-winning theatre ensemble that specializes in keeping the classics alive and relevant in today's world. An inaugural Radcliffe Pitch, Patty still sings with many fellow alums in the Harvard Yardbirds, where she is the current Big 'bird. She and her husband (and currently COVID-bound adult children) live in Encino.
Renew your membership for the 2020-2021 academic year
Enjoy your final weeks of the summer! It's almost back-to-school time, and we encourage you all to join or renew your membership to ensure that you're eligible for all of Harvardwood's programs. Upcoming member-only programs include the Jeff Sagansky Harvardwood TV Writers Program, Harvardwood 101 (modified to account for the pandemic), the annual Writers Competition, and more. If you have any questions about your membership status, feel free to contact us at [email protected]
Friends and relatives also have the option of giving the gift of Harvardwood membership! If you know a Harvard student or alum who could benefit from our professional programs and educational events, consider signing up for membership on their behalf.

---
DISCLAIMER
Harvardwood does not represent or endorse the accuracy or reliability of any of the information, content or advertisements (collectively "Materials") contained on, distributed through, or linked, downloaded or accessed from any of the services contained in this e-mail. You hereby acknowledge that any reliance upon any Materials shall be at your sole risk. The materials are provided by Harvardwood on an "AS IS" basis, and Harvardwood expressly disclaims any and all warranties, express or implied.
Do you like this post?