In This Issue:
NEWS
Featured Member Posting: Assistant to Talent Manager (Anonymous Content) - LA
High school juniors: Apply by March 31st to receive the Harvardwood Prize
Harvard students, the Summer Internship Program listings are live!
Now accepting applications to receive a 2020 Heroes community service grant
FEATURES
Where Are They Now? Q&A with HWP Alum Michael Robin AB '08 (WB Writers' Workshop)
Industry Successes
New Members' Welcome
Alumni Profile: Ben Forkner AB '01 (Producer, Entertainment One; Former President of Motion Picture Production, Management 360)
CALENDAR & NOTES
Calendar
Help Harvardwood serve YOU better: Take this 5-minute career survey
---
Message from Dona
I still have the warm and fuzzies from last month's Harvardwood Helps event with SELAH Neighborhood Homeless Coalition. I appreciate all of the volunteers who cooked delicious food and showed up in Silver Lake to help us serve the homeless. Thank you! And if you have an idea for a future Helps event, please share it with us and we'll rally the Harvardwood crew!
On March 26th, join us in welcoming Harvard Professor Stephanie Burt, who will give a special talk on - What Makes a Good Superhero Story? The New York Times called Professor Burt "one of the most influential poetry critics of her generation." The recipient of a 2016 Guggenheim Fellowship, her writing has appeared in the New York Times Book Review, the London Review of Books, the Times Literary Supplement, the Believer, and the Boston Review. Don't miss this one!
Last but not least, we'll connect all the folks who are heading to SXSW. Check out our SXSW calendar below to see which events and screenings feature Harvard alumni. 
- Dona
Featured Member Posting: Assistant to Talent Manager (Anonymous Content) - LA
Seeking the assistant to a Talent Manager in the Talent Department at Anonymous Content. This is a high-volume desk that's extremely fast paced and hands-on. Candidates should have at least 1 year of desk experience at an agency.
RESPONSIBILITIES:
Maintain a busy calendar
Answer phones/roll calls
Book travel
Create pitch packets
Research on new/prospective clients
Script coverage
High school juniors: Apply by March 31st to receive the Harvardwood Prize
We are still accepting applications from high school juniors to receive the Harvardwood Prize, founded to recognize and celebrate the artistic accomplishments and potential of high school students who exemplify Harvardwood's mission:
Celebrating and supporting lives in the arts, media, and entertainment for the Harvard community and beyond.
In light of Harvard University's robust arts communities and arts education opportunities, we hope the Harvardwood Prize will encourage high school students to apply to the College. The Prize will be awarded annually to a high school junior (rising senior) who plans to apply for admission to Harvard College in the fall of their senior year and who has demonstrated excellence in their dedication to the arts/media/entertainment and its power to enact positive social change.
Members of the Harvardwood Board will review each student's application and supplementary materials. The recipient of this year's Harvardwood Prize will be announced in late spring/early summer.
Harvard students, the Summer Internship Program listings are live!
Harvardwood publishes internship opportunities and applications are accepted on a rolling basis beginning in March of each year. The internship list is updated several times throughout the spring, so students should check the list periodically for additional opportunities.
Started in 2003, the Harvardwood Summer Internship Program (HSIP) provides a list of summer internship opportunities in the arts, media and entertainment to interested Harvard students. In addition, HSIP facilitates career-related activities throughout the summer for participating students and companies in New York City and Los Angeles. Past program events have included film screenings, industry panels, and speaker events.
I'm so grateful to the Harvardwood Summer Internship Program for giving me the opportunity to have intimate chats with industry executives as they gleefully debunked Hollywood myths and confirmed others. As they charted the twists and turns in their careers from college to where they are now, I learned about the surprisingly numerous entry points to the industry. I took tours of production companies and even watched a studio live-stream an Australian boy-band performance. Harvardwood events were also a great way to connect with other Harvard students taking their first tentative steps into entertainment jobs and get a glimpse into the vast alumni network that awaits us in the industry. It helped to know that I'll never be alone, and I came away from the experience feeling wiser and more hopeful about the future.

- Claire Park AB '20, HSIP 2017
HSIP is co-sponsored by Harvard University's Office of Career Services and Office for the Arts.
Now accepting applications to receive a 2020 Heroes community service grant
We are now accepting applications to receive a 2020 Harvardwood Heroes community service grant! Through the Harvardwood Heroes program, we award grants of at least $500 each to four individuals who have demonstrated a distinguished level of service to their organizations of choice. Every year, grant winners are determined by the strength of their proposal. They will receive the first $250 upon announcement of the winners and the balance of the grant upon submission of a final essay six months later.
The deadline to submit your service proposal is March 31, 2020.
This is our EIGHTH year of awarding grants via the Heroes program—read about the community service work that past Heroes have performed!
Where Are They Now? Q&A with HWP Alum Michael Robin AB '08 (WB Writers' Workshop)
This month, we are catching up with Harvardwood Writers Program alum Michael Robin AB '08, who was selected to participate in the 2019-2020 WB Writers' Workshop! The Workshop is extremely selective, accepting only up to eight participants out of thousands of submissions yearly. Michael is repped by Zadoc Angell AB '03 of Echo Lake Entertainment.
Q. Did your Harvard experience play a role in your decision to become a writer?
A. When I was sixteen years old, I saw Charlie Kaufman's Adaption and it blew my damn mind. I knew then that I wanted to become a screenwriter. But for years, this was a secret dream—I was scared that I wasn't good enough to make it as a writer. During my junior year at Harvard, I finally enrolled in a playwriting class with Sam Marks. Sam's encouragement, and the following year, the encouragement of my creative thesis adviser, Christine Evans, gave me enough confidence to believe that maybe I didn't suck, and that maybe this writing thing could actually go somewhere.
Q. What do you know now that you wish you knew when you were first starting out? Were there unexpected challenges you wish someone could have prepared you for?
A. I made so many mistakes. I think the biggest challenge was simply not knowing how to organize my career. I knew I needed to be writing, reading, and networking—but what writing projects should I focus on? What scripts should I be reading? And where could I meet other passionate, committed, entry-level writers? Three years ago, I started working with a career coach, Lee Jessup, and she helped me navigate a lot of these questions.
One lesson: Take writing classes. For me, I find the deadlines and feedback of classes essential. But before you plunk down money for a class—research the crap out of it. Check out the instructor's credits on IMDB—are they recent? Do they understand TV as it's written today? Reach out to friends or acquaintances who have taken classes with that instructor in the past. For years, I stopped taking writing classes because I'd been burned by instructors and writing schools that cost a fortune but were godawful—a result of me not doing my research. But since 2017, I've taken a half-dozen classes at a writing school called Script Anatomy and they've all been fantastic. 
I also wish I'd done a better job, early on, of educating myself about trends in the industry. Every early-career writer should listen to the Scriptnotes podcast and join the LA TV Writers Facebook Group. It's also vital to build your writer community. You can do this by going to events and panels—at the WGA, through Harvardwood, through JHRTS, or through places like Script Anatomy. And if you like some of the people you meet in a Harvardwood Writers Program TV Module or a writing class, stay in touch! Form a writing group or play board games or go sing karaoke—building writer community doesn't always have to be about the writing. 
Thirdly: write specs! One spec per year. And use it to apply to the WB and CBS fellowships. For years, I didn't spec, thinking it was a waste of time. I was so wrong. Take three months, March through May, and crank out a spec of a show you love that isn't super serialized. Find a take on that show that is specific to YOU in some way, or deals with something interesting in the world that you have unique knowledge of. The script that got me into WB was a Good Fight spec about the college admissions scandal; it's a world I know intimately, because I tutored in LA for almost a decade.
Finally, understand that writing is not like other jobs. As a writer, you can't just throw work-hours at a story problem; past a certain number of hours of focused writing, you hit a point of diminishing returns. If I'm stuck on a story point after four hours of focused work, I've learned that it's MUCH better for me to put the script or beat sheet down than to try and soldier through. If I keep writing, I'll just write crap—but if I stop myself, inevitably, the next day, my subconscious will have cooked up some solution to the problem.
READ THE COMPLETE Q&A WITH MICHAEL
Industry Successes
The 2020 Film Independent Screenwriting Lab Fellows have been announced, and they include several Harvard alumni: Joy Goodwin MPP '97, Tiffanie Hsu AB '09, and Nicholas Ma AB '05! Film Independent Artist Development promotes unique independent voices by helping filmmakers create and advance new work. Congratulations to all of these talented filmmakers!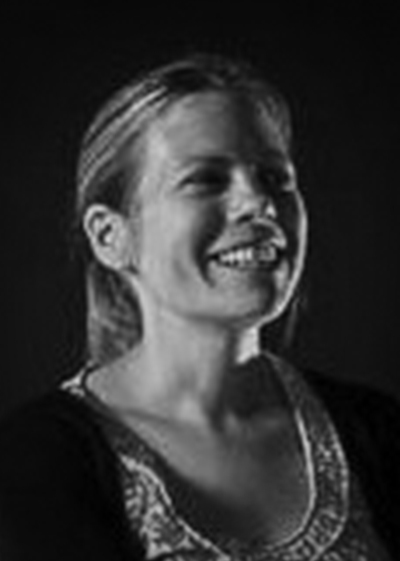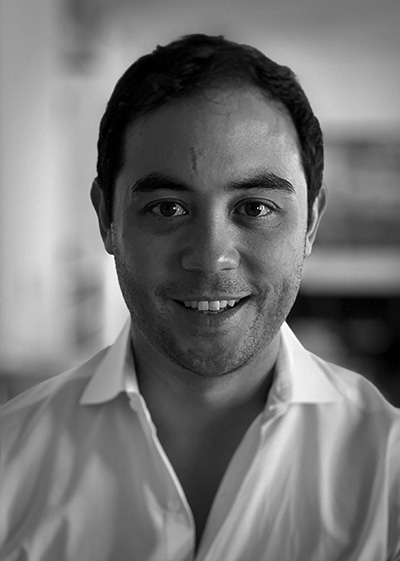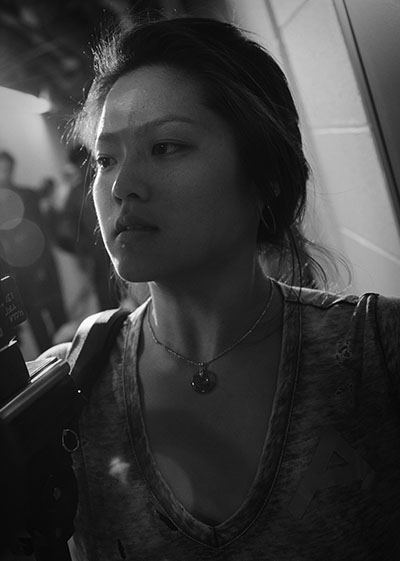 Harvardwood's Executive Director, D. Dona Le AB '05, was recently selected to participate in the 2020 Coalition for Asian Pacifics in Entertainment (CAPE) New Writers Fellowship, which runs from February - April 2020. Among this year's CAPE mentors is Melinda Hsu Taylor AB '92 (Showrunner, Nancy Drew). The 2020 CAPE New Writers Graduation & Industry Mixer will be on April 1st.
The Map of Tiny Perfect Things, written and based on a story by Lev Grossman AB '91, began filming in February. The movie is being produced by FilmNation and Weed Road and tells the story of two suburban teenagers, Mark and Margaret, who are stuck in a repeating day together—it's a kind of fun magic-realist deconstruction of the Groundhog Day premise that leans into some of the darker themes along with the comedy and romance.
Actor Jack Cutmore-Scott AB '10 will star in upcoming CBS series Jury Duty. Cutmore-Scott has previously starred in TV shows Cooper Barrett's Guide To Surviving Life and Deception, as well as feature films Dunkirk and Kingsman: The Secret Service.
Elisabeth Shue AB '00 will executive produce and co-star with Julie Delpy in Delpy's new series, On the Verge, on Netflix. The dramedy will have twelve episodes and "is a show about four female friends in their late forties — two of them played by Delpy and Shue — who chose to use midlife not as a time of mourning their youth, but as an opportunity for personal reinvention, with the hope of finally living lives that embody their beliefs and values" (Deadline).
Netflix has ordered half-hour dramedy The Chair, co-written by Annie Julia Wyman AM '13, PhD '17. The series, which will feature Sandra Oh (Killing Eve) and Jay Duplass (Transparent), is about the English department chair at a major university. Wyman wrote the pilot with executive producer and showrunner Amanda Peet.
Home Economics, a single-cam family comedy from Michael Colton AB '97 and John Aboud AB '95, has been given a pilot order by ABC. The series is inspired by Colton, and both Colton and Aboud will executive produce.
Warren Hsu Leonard JD '99 (Looking for Alaska, Marvel's Runaways) will serve as executive producer and showrunner on the CW's upcoming series Maverick. Just last week, it was announced that The Flash's Reina Hardesty will star in the series.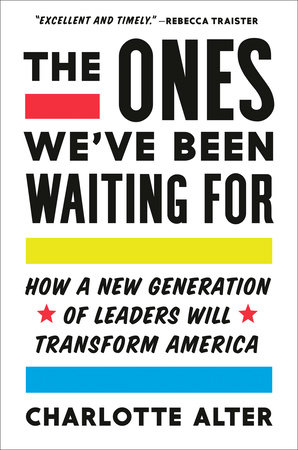 The Ones We've Been Waiting For by Charlotte Alter AB '12 was published last month! Alter is a national correspondent for TIME, covering the 2016, 2018, and 2020 campaigns, youth social movements, and women in politics. Her work has also appeared in The New York Times and The Wall Street Journal.
Violinist Stella Chen AB '15 recently received the 2020 Lincoln Center Award for Emerging Artists! Last year, Chen was awarded first prize in the 2019 Queen Elisabeth International Violin Competition. While an undergraduate, Chen was enrolled in the Harvard/New England Conservatory joint five-year AB/MM program.
Strath (Ben Strathmore AB '18) returns March 6th with his latest single 'Special'. Originally from Australia, Ben now writes and produces music in Los Angeles and will be performing locally towards the end of the month. Listen to Strath on Spotify. 
Author Abigail Hing Wen AB '99, whose debut novel Loveboat, Taipei was published earlier this year, has great news! ACE Entertainment has acquired the rights to Loveboat, Taipei, which has topped the New York Times bestseller list. ACE Entertainment is the company behind Netflix's To All the Boys I've Loved Before franchise.
On March 18th, widely-anticipated series Little Fires Everywhere premieres on Hulu, starring Reese Witherspoon, Kerry Washington, and Joshua Jackson. The series is based on the 2017 best-selling novel of the same name by Celeste Ng AB '02.
Head to theaters on March 6th to watch Swallow, a critically-acclaimed psychological thriller produced by Mynette Louie AB '97 (The Tale, The Invitation). Certified "fresh" on Rottentomatoes.com, Swallow has won 20 festival awards internationally. About the movie: Hunter, a newly pregnant housewife, finds herself increasingly compelled to consume dangerous objects. As her husband and his family tighten their control over her life, she must confront the dark secret behind her new obsession.
New Members' Welcome
Harvardwood warmly welcomes all members who joined the organization last month:
Evan Callahan, College, BOS/Campus
Emma Choi, College, BOS/Campus
Ian Cunningham, Ext., NY
Marie (Sally) Gallant (Parisa), FOH, BOS/Campus
Heloise Garry, FOH, NY
Charles Greene, HBS, BOS/Campus
Rosalie Iton, Ext., NY
Lauren Lim Jackson, College, LA
Nick Kates, FOH, LA
Elaine Jiwon Kim, College, BOS/Campus
Gabrielle Korte, FOH, DC
Benjamin Lopez Barba, College, LA
David Lynch, FOH, BOS/Campus
Harper Oreck, College, LA
Mihui Pak, College, LA
Jamie Paterno Ostmann, College, LA
Yen Pham, College, UK
Stephen Polakiewicz, FOH, BOS/Campus
Golzar Sepehri, Ext., LA
MacKenzie Sigalos, College, NY
Alexander Stewart, College, BOS/Campus
Ike Zhang, FOH, BOS/Campus
*FOH = Friend of Harvardwood
Alumni Profile: Ben Forkner AB '01 (Producer, Entertainment One; Former President of Motion Picture Production, Management 360)
By Joel Kwartler AB '18
"Ben, Snakes on a Plane. That's what you should be aiming for," a colleague advised Ben Forkner AB '01 early on in his Hollywood career. The script had just generated a large sale, Forkner had just finished pitching an Atlantic story to a crickets-quiet Management 360 room, and the colleague was just trying to help give him direction. Luckily, Forkner, now a producer at Entertainment One and a past president of Management 360, learned to instead focus on the quality of the stories he champions rather than the money they might make. It's a choice that has helped him build an enduring career in entertainment.
Even before he went to Harvard, Forkner had already worked in Hollywood. His senior year of high school, Forkner wrote filmmaker Joel Schumacher, a client of his physician father, a letter asking for an internship. After getting no reply to his first and then second letter, Forkner got a call from Schumacher offering him a spot on an upcoming John Grisham adaptation that Schumacher was directing. 
Three months later, Forkner found himself in an office in Burbank, helping to open production on The Runaway Jury. After a few weeks, while chatting with Schumacher's assistant, Forkner learned the director had abandoned the film. He walked over to the producer's office to confirm it, and then there was "all this chaos" for two hours, until the producer emerged, hair sticking up, and said, "Ben, it's very illustrative of Hollywood that the office intern informs the studio, the producers, the entire production that the director's left." 
Forkner's first internship also taught him that "there was no Harvard concentration that would pave the way in Hollywood." He used that freedom to choose Social Studies, because he wanted "the most academic whole-grain kind of liberal arts." 
Forkner's favorite Harvard course was outside of his high-fiber degree, however. That honor goes to paleontologist Stephen Jay Gould's "The History of Life," for teaching Forkner to have no regrets. The course suggested that "we're not the end result of predictable evolutionary process, but a fortuitous cosmic afterthought." It's hard to predict anything in a world of fortuitous cosmic afterthoughts, and if nothing can be predicted, nothing can be regretted. 
Beyond his classes, Forkner found his home in the performing arts groups. Friends pulled him into the improv troupe On Thin Ice, where he learned "there's no better formative experience in terms of confronting your fears." Forkner also became a multi-hyphenate Hasty Pudding member, writing, producing, and acting in their shows. While he loved the acting—his parts included a southern belle and a raunchy old woman—he found himself more drawn to offstage roles, especially as a producer. 
While working as a producer in the Pudding, Forkner took a call from Pudding alum Jack Lemmon's manager: Jack Lemmon AB '47 wanted to do the play Love Letters in the Pudding theater with his wife. Then Lemmon's manager called again: Jack was sick, and they had to cancel it.  
Nonetheless, Forkner knew enough about Hollywood to stay in touch with the manager. After graduation, the manager gave him a job in the Management 360 mailroom. "This wasn't any sort of premeditated management production plan, but it was a really great place to start," he says. It was not even his second Hollywood gig: he'd returned to Los Angeles after freshman year to be a research assistant for Robert De Niro, who was playing a stroke victim in Flawless.
Management 360 was primarily a management company. "There was enormous pressure for me to be a manager. And I just knew from the start I didn't want to manage." Instead, Forkner tried to find material for Management 360's clients alongside his assigned duties. 
He quickly discovered that he has a talent for finding stories. Early on, he discovered a French children's book on an antique book website, got the rights, and set it up at Warner Brothers. After that, finding great material became his full-time role. Forkner would then pass his findings along to 360's clients, such as Channing Tatum, Margot Robbie, and Chadwick Boseman. 
Many in the industry might call it "finding IP," but Forkner likes to call it "working with books." He grew up surrounded by books, a descendant of three generations of book collectors. His most vivid childhood memories are the pictures on the walls of his grandmother's house, first-edition prints from Maurice Sendak's Where the Wild Things Are, scenes from Wizard of Oz, a painting of Treasure Island. 
One of Forkner's favorite moments from his Management 360 tenure was helping to produce The Gallows. They'd found a fake trailer for the concept on "some deep internet site" and contacted the two Fresno filmmakers behind it. In love with the story, Forkner and a colleague convinced Management 360 to finance the production for a $100,000 budget. 
It made $43M in total international box office—"not that money's the barometer," Forkner notes. A mentor once recommended he read What Makes Sammy Run?, a cautionary tale of chasing material success at any cost, and Forkner uses it just like his Snakes on a Plane moment: an example of what not to do. Instead, Forkner is just thrilled that he helped the creators of The Gallows, two guys who would "sleep in their van" every time they came to L.A., see "the typical American dream through the lens of Hollywood."
His time at Management 360 reads like its own Hollywood American dream: start in the mailroom, work hard for fifteen years, end up the president of the company. He says this was not some grand scheme, successfully executed; Forkner just enjoyed the job, all the way up the ladder. "You know, the second you are promoted, you're in a room with a phone and you have to make it ring. And none of that changes. It was just a matter of doing the work and finding captivating stories to develop."
Forkner left Management 360 in 2019 to join Entertainment One with his own producing deal. As much as he loved 360, "I just couldn't turn [this opportunity] down." His first project is Deep Water, a Patricia Highsmith novel adapted into a thriller feature with Ben Affleck, Ana de Armas, and Adrian Lyne that is set to be released in November. "I feel like every producer believes the movie they're making will be Citizen Kane, and I am definitely suffering from that high right now." 
Late author Highsmith is actually Forkner's most frequent creative collaborator. Though she passed away before Forkner's Hollywood career began, she also wrote the Talented Mr. Ripley books, the basis for a Steve Zaillian Showtime miniseries set for fall 2020 that Forkner is producing. "She's one of the most autobiographical of authors, in that her writing was so reflective of her life." He thinks it's what makes her so adaptable. 
Forkner splits his time between L.A., where he focuses on developing new projects, and LA the state, where they're filming Deep Water in New Orleans. When looking for new material, he frames his search with an understanding of how the content landscape has expanded. "It was very hard to make anything that had any sort of newness to it or originality [10-15 years ago]. That's fundamentally changed now." He'll look back at relatively recent creations, like the Pulitzer Prize winners of the 2000s, searching for stories that were originally passed over. It's exactly the sort of thing he loves doing, and now there's greater demand than ever. 
"I've been waiting for Silicon Valley to colonize Hollywood for a long time." He thinks tech companies have been "polite houseguests" in the industry, and he expects they'll soon disrupt its rules. In some ways, they've already started: Amazons and Apples and Netflixes don't have to make money on every movie, and Forkner finds that equal parts liberating and depressing. "Movies are being made by companies that have something other than the movie in mind—selling products." Yet it also means stories that would have had no chance a decade ago are now being told. 
And Forkner cares deeply about those stories. The key to the entertainment world as a producer is "the paradox of having to be emotionally invested in something fully or you'll never succeed, while being completely emotionally detached or you'll never survive." It's a tough balance, and not one Forkner was expecting when he first came to Los Angeles. 
For those making the post-college trek out west now, Forkner emphasizes the basics ("This is kind of cliche but I'll say it in a long way so it doesn't sound like it"): work hard, don't give up, be ambitious. Above all, have a point of view—and make it your own. "There's something very scary about having a point of view that's different than others, but I think the scarier thing is when you are simply a spinning compass, trying to follow what everyone else is chasing." He thinks the ever-expanding content marketplace only adds to the reasons to have an independent perspective.  
"The people in this business who I've come to admire the most are those whose work reflects a sense of self and a clear point of view. A life perspective, whatever shape it takes."
Cliche or not, Forkner's path suggests we become what we admire: his successful career of "working with books" depends on the very taste for good stories that he so respects.
Joel Kwartler AB '18 is a stand-up comedian and aspiring TV writer who has been showcased at Boston's The Comedy Studio, sold jokes to Funny or Die, and appeared in a Spotify Web Series. He has made the Forbes 30 Under 30 List of Best Joel Kwartlers for 5 of the past 8 years. 
Calendar
FEATURED EVENT | Harvardwood Presents Prof. Stephanie Burt: What Makes a Good Superhero Story? (LA) - Thurs., Mar. 26
Superheroes can work so well for movies now because movie effects have caught up to heroes' great powers, and because people who grew up on comics often write the movies. But what made the comics popular in the first place? Among the myriad and mostly forgettable stories of capes, punches and derring-do, which ones stuck in readers' memories, and why? Stephanie will ask why superhero stories—and which superhero stories—work best, and for whom. She'll talk about who identifies with superheroes, and why, and what those identifications have to do with being, or feeling like, a minority; why superhero stories so often seem, to fans, political but not  political enough; and why—even if you're there for the romance and character—superhero stories may require big long fights.
We are fortunate to have Harvard Professor Stephanie Burt travel from Cambridge to give a talk on what makes a good superhero story! We invite all alumni in the greater Los Angeles metropolitan area to join us on the evening of Thursday, March 26th for this special event, made possible by the Harvard Alumni Association's Speakers Bureau Program. For many local alumns, this will be a unique opportunity to feel like you're stepping back into Sever Hall or Barker Center!
Stephanie Burt is a poet, literary critic, and professor with eight published books, including two critical books on poetry and three poetry collections. Her essay collection Close Calls with Nonsense (Graywolf Press, 2009) was a finalist for the National Book Critics Circle Award. Her next poetry collection is Advice from the Lights: Poems (Graywolf, 2017). Her other works include Don't Read Poetry (Basic Books, 2019); The Poem is You: 60 Contemporary American Poems and How to Read Them (Harvard UP, 2016); Belmont (2013); The Art of the Sonnet (Harvard University Press, 2010); Something Understood: Essays and Poetry for Helen Vendler (University of Virginia Press, 2009); The Forms of Youth: Adolescence and 20th Century Poetry (Columbia University Press, 2007); Parallel Play: Poems (Graywolf, 2006); Randall Jarrell on W. H. Auden (University Press, 2005); Randall Jarrell and His Age (Columbia University Press, 2002); and Popular Music (Center for Literary Publishing, 1999).
Burt grew up around Washington, DC, and received an A.B. from Harvard in 1994 and a Ph.D. in English from Yale in 2000. She taught at Macalester College for several years before becoming a professor of English at Harvard University.
The New York Times called Burt "one of the most influential poetry critics of her generation." The recipient of a 2016 Guggenheim Fellowship, her writing has appeared in the New York Times Book Review, the London Review of Books, the Times Literary Supplement, the Believer, and the Boston Review.
Los Angeles, CA
Harvardwood Screen+Talk: AWKWAFINA IS NORA FROM QUEENS with Teresa Hsiao AB '07 - Mon., Mar. 2
Harvardwood is excited to team up with the Harvard Asian American Alumni Alliance (H4A) to host a screening of Comedy Central's newest hit, Awkwafina Is Nora from Queens, followed by a talk with executive producer Teresa Hsiao AB '07! The talk with Teresa will be moderated by Harvardwood Co-Founder Mia Riverton Alpert AB '99, and Jennifer Hsu AB '95 is kindly hosting this event at her home.
Please arrive by 7:30pm to watch an episode of Awkwafina Is Nora from Queens, before Teresa joins us for the talk. Light refreshments will be served.
Teresa Hsiao is a co-creator, writer and executive producer of AWKWAFINA IS NORA FROM QUEENS. Teresa has written for shows such as AMERICAN DAD, FAMILY GUY, FRESH OFF THE BOAT, and BLACK MONDAY. She has developed pilots for Sony, 20th Century FOX, Warner Horizon, and currently has a feature in development at Lionsgate.
Originally from Boston, Teresa graduated from Harvard with a degree in Economics. Her funniest job to date was the summer she spent at Lehman Brothers in 2006; a year and a half later, Lehman went bankrupt and triggered a $700 billion government bailout (Teresa saw no signs of impending disaster).
Teresa currently resides in Los Angeles.
Harvardwood Screen+Talk: LOCKE & KEY with Carlton Cuse AB '81 - Wed., Mar. 4
Locke and Key premiered on Netflix February 7th, and showrunner Carlton Cuse AB '81 will join Harvardwood for an exclusive talk about the making of this highly-anticipated series based on the comic book series by Joe Hill. All attendees will have had ample time to binge-watch the series on Netflix, so beware: all spoilers will be fair game at this event! The talk with Carlton will be moderated by Harvardwood Co-Founder Mia Riverton Alpert AB '99. 
Working variously as a creator, writer, producer and director, Carlton Cuse is one of the most successful and well-regarded showrunners in television.
Born in Mexico City, Cuse grew up in Boston, Massachusetts and Orange County, California.  He attended Harvard University, graduating with a degree in American History.
Cuse started his career in television as a writer on the Michael Mann series "Crime Story," and then as co-creator and executive producer of the critically acclaimed Fox series "The Adventures of Brisco County, Jr."  He went on to create and executive produce the highly rated CBS show "Nash Bridges," starring Don Johnson and Cheech Marin, which ran for six seasons and 121 episodes.
Cuse along with Damon Lindelof served as writer and showrunner for all six seasons of "Lost" for ABC. He most recently co-created, wrote, directed, and was the showrunner for the first two seasons of "Tom Clancy's Jack Ryan," the most viewed show in the history of Amazon's streaming platform.
Cuse is currently writer and showrunner of "Locke & Key" for Netflix, filming in Toronto. His other credits include:  "Bates Motel" (A&E), "The Strain" (FX), and "Colony" (USA).
In feature films, Cuse wrote "San Andreas" starring Dwayne Johnson, Warner Bros. highest grossing film of 2015.  He followed up by co-writing the Warner Bros. and Dwayne Johnson film, "Rampage."
Cuse has received 10 Emmy Nominations for his work and has won 2 Emmys: for Best Drama Series and for Outstanding Achievement in Interactive Media.
Among his other honors, Cuse has won a Golden Globe, a Peabody Award, a Producers Guild Award, three AFI Awards, The Jules Verne Award, four Saturn Awards, The Saturn Legacy Award, a Writers Guild Award, the Variety Creative Leadership Award and the People's Choice Award, and was named to Time Magazine's annual List of the 100 Most Influential People in the World.
Moderated by Mia Riverton Alpert AB '99:
Mia Riverton Alpert is the co-founder of Harvardwood.  She is a writer, actor and producer whose film/TV credits include Curb Your Enthusiasm, The Mentalist, Leverage, Spare Parts, Capture and the award-winning feature film Red Doors, which she also developed as a pilot for CBS. Stage work includes the Ovation-Award-winning world premiere of Bare and Voices We Remember at the Geffen Playhouse. Originally from Indianapolis, Mia was named a Presidential Scholar by Bill Clinton and graduated cum laude and Phi Beta Kappa from Harvard College. She currently serves on the Board of Advisors for Harvardwood, the UCLA Lab School, and United Friends of the Children, a nonprofit serving current and former foster youth in LA County.
Harvardwood Heads To... Happiness Engineering: Tune Up Your Life With the 5 Pillars of Human Thriving - Thurs., Mar. 4
If you achieve success but you're not happy, are you really successful?
Perhaps you've read about people who have attained some measure of status, money and power but aren't all that happy. Maybe you even have friends like that. Because of course you would never be such a person, right?
This workshop is about redefining success by putting happiness, thriving and well-being at the center of your life instead of status, money, and power. To do this, we're going to need a little tune-up using The Five Pillars of Human Thriving:
1) Robust relationships
2) Meaningful work
3) Sound sleep
4) Mental fitness
5) Physical fitness
Harvardwood Heads To... Organizing & Spring Cleaning Happy Hour - Thurs., Mar. 5
How your possessions are organized is key to creating the relaxed and inspiring environment you desire. Please join Cisco Home and Certified Professional Organizer® Shara Kay for a soiree to set you up for spring cleaning success. We'll talk about common organizing challenges and how to tackle them, including eco-friendly resources for letting go of unwanted items. Discover a basic method for organizing anything from papers to pantries, and some favorite products used by professional organizers. RSVP to [email protected]
Harvardwood Heads To... TIPS: The Seaside Social - Wed., Mar. 11
Overlooking the picturesque Marina del Rey harbor, Cafe del Rey offers a truly remarkable networking experience with coastal-inspired cuisine in an elegant seaside setting. This "Best Ocean-View Restaurant" (Food Network) has received The Argonaut's "Best of the Westside" for four years as well as an Award of Excellence from Wine Spectator. Mix and mingle with SoCal's brightest achievers this March with The Ivy Plus Society. We look forward to seeing you there.
Harvardwood Heads To... AI & Ethics: How Do Algorithms Know Right from Wrong? - Wed., Mar. 11
Today, decision-making is increasingly being performed by AI-driven algorithms. William Powers (Harvard '83) – author of Hamlet's Blackberry: A practical Philosophy for Building a Good Life in the Digital Age, regular contributor to the Washington Post, The Atlantic, and the New York Times, and researcher at MIT Media Lab --  has been writing and thinking about the implications of technology on our lives and how to balance the good that comes from innovation against its unintended consequences. Join us as we discuss the tension between ethics and AI and the dichotomy of what is good for business vs. what is simply just good. 
Harvardwood Heads To... TIPS: The Network Rush - Thurs., Mar. 26
Named after the infamous mile-long stretch in downtown Chicago, Rush Street Culver City is our end of March destination. For the first time ever, The Ivy Plus Society invites you to meet us at their music-driven Upper Lounge, located on the 2nd floor. Experience Chi-Town vibes as you network the night away with the finest and brightest in tech, entertainment, finance, marketing, education, health, and more!
New York, NY
Harvardwood Presents Jodie Adams Kirshner '99 on BROKE: Hardship and Resilience in a City of Broken Promises - Thurs., Mar. 5
BROKE is the urgent narrative of Detroit's bankruptcy and its aftermath.  Kirshner asks, "How could policymakers hype bankrupcy as the solution to struggling cities without understanding the efficacy or basic consequences of its use?"  In BROKE, Kirshner follows seven Detroiters as they navigate life during and after their city's bankruptcy.  Reggie loses his savings trying to make a habitable home for his family.  Cindy fights drug use, prostitution, and dumping on her block.  Lola commutes two hours a day to her suburban job.  For them, financial issues are mired within the larger ramifications of poor urban policies, negligence on the State and Federal levels, and the root causes of a city's fiscal demise. BROKE was named a November must-read by Salon.
Jodie Adams Kirshner is a research professor at New York University. She also teaches bankruptcy law at Columbia Law School.  She is an elected member of the American Law Institute, past term member of the Council on Foreign Relations, and a technical advisor to the Bank for International Settlements. Until 2014, Kirshner was a law professor at Cambridge University, where she was deputy director of the Cambridge LLM program, deputy director of the Cambridge Centre for Corporate and Commercial Law, and a fellow of Peterhouse College.  Kirshner received her undergraduate degree from Harvard College and graduate degrees in law and in journalism from Columbia University.
The doors will open at 6:30 pm (please do not arrive earlier) and the evening will begin with a wine and cheese reception. The talk will begin promptly at 7:00 pm. 
An independent bookseller will be present to make copies of BROKE available for purchase, and a booksigning will follow the talk.
Washington, DC
Harvardwood DC Screenwriters Meet-up - Wed., Mar. 11
Join your fellow writers at the DC Screenwriters Happy Hour. It's free and open to the public (cash bar), so spread the word. Come to discuss the craft of screenwriting and enjoy the drinks and the company. You never know who you might meet! When you arrive, please ask the host for the Harvardwood DC Screenwriters Group. We look forward to seeing you there!
SXSW
Jen Wong - Building a Business with a Community of 430 Million - Fri., Mar. 13
With 430 million monthly active users, more than 100K active communities, close to 15 years of history, and a recently burgeoning advertising business, Reddit is an interesting case study in the art of the steady build. In this Featured Speaker session, Reddit's COO, Jen Wong, will sit down with CNN's Kerry Flynn for a conversation about the company's sustained 15-year growth, Reddit's role in the social media ecosystem, the rise of online communities, and the inherent value for marketers looking to cut straight through awareness to brand advocacy and consideration.
Jen Wong MBA '04 is Reddit's Chief Operating Officer, overseeing business strategy and related teams from Reddit's New York office. Previously, Jen was Chief Operating Officer and President of Digital at Time, Inc., where she led the company's digital and interactive strategies as well as its operations, consumer marketing, and revenue teams. Prior to Time, she worked as Chief Business Officer for PopSugar and Global Head of Business Operations for AOL. Jen earned her M.B.A. from Harvard Business School, her M.S. in Engineering Economic Systems & Operations from Stanford University, and her B.S. in Applied Mathematics from Yale University.
Kenya Barris & Rashida Jones on #blackexcellence - Fri., Mar. 13
Join stars and executive producers Kenya Barris & Rashida Jones AB '97 for a conversation discussing their upcoming Netflix series #blackexcellence. Inspired by Barris' irreverent, highly flawed, unbelievably honest approach to parenting, relationships, race, and culture, #blackexcellence flips the traditional sitcom family on its head. Pulling back the curtain, the series uncovers and explores the messy, unapologetic and often hilarious world of what it means to be a "new money" Black family trying to get it right in a modern world where "right" is no longer a fixed concept.
UPLOAD (Greg Daniels AB '85) - Fri., Mar. 13
From Emmy-Award winning writer Greg Daniels AB '85 (The Office) comes Upload, a new sci-fi comedy series set in a technologically advanced future where hologram phones, 3D food printers and automated grocery stores are the norm. Most uniquely, humans can choose to be "uploaded" into a virtual afterlife when they find themselves near-death. The series follows a young app developer, Nathan Brown (Robbie Amell), who winds up in the hospital following a self-driving car accident, needing to quickly decide his fate. After a rushed deliberation with his shallow girlfriend Ingrid (Allegra Edwards), he chooses to be uploaded to her family's luxurious virtual afterlife, the Horizen company's "Lakeview." Once uploaded in Lakeview, Nathan meets his customer service "Angel" Nora Anthony (Andy Allo), who at first is his charismatic concierge and guide, but quickly becomes his friend and confidante, helping him navigate this new digital extension of life. An Amazon Original, Upload is a ten-episode sci-fi comedy series starring Robbie Amell, Andy Allo, Kevin Bigley, Allegra Edward, and Zainab Johnson. The series was created by Greg Daniels who also serves as executive producer along with Howard Klein.
Black List Live Podcast - Sat., Mar. 14
Franklin Leonard AB '00 is a film producer, cultural commentator, professor, and entrepreneur. He is the founder and CEO of the Black List, the company that celebrates and supports great screenwriting and the writers who do it via film production, its annual survey of best unproduced screenplays, online marketplace, live staged script readings, screenwriter labs, and film culture publications.
Daniel Cantagallo, VP of Cargo Film & Releasing - Sun., Mar. 15
Meet with industry professionals and learn about the nuts and bolts of the all-important packaging, marketing and selling of your film. Who are you selling to? How do you land that buyer? Who picks up the tab? Find out the answers to these questions and more concerning distribution and distribution options for your films. Mentor Sessions offer 15 minutes of one-on-one interaction with industry leaders and professionals from a variety of fields spanning interactive, film, and music. Registrants who sign up online must check-in 30 minutes before their mentor time slot to guarantee their spot. Limited on-site sign up is also available for a small number of Mentor Sessions spots and will begin 30 minutes before the first time slot of each session.
Originally from greater Philadelphia, Daniel Cantagallo AB '02 has been working in the film industry for over a decade as a creator and distributor, and he is the Vice President of Cargo Film & Releasing, a boutique documentary sales agency. A graduate of Harvard University's Visual and Environmental Studies program, he went on to obtain his Master's in Film Production from the London Film School. He produced and co-wrote the award-winning documentary, SHADOWS OF LIBERTY, and with Cargo, he recently executive produced SATAN & ADAM and PLAYING HARD, both on Netflix.
He is responsible for development, sales and acquisitions at Cargo Film, a boutique sales agency that handles nonfiction exclusively for the global market.
EVERYONE TOGETHER - with Creator, Actor, & Exec Producer Jessica Kaye AB '00 - Mon., Mar. 16
In the pilot of "Everyone Together," resentments and old wounds come to the forefront when siblings Lulu and Martin Gutman are forced to attend the week-long, campsite wedding of their younger sister, Fern, to Eli, the younger brother of Lulu's boyfriend.
Showrunner: Eric Ledgin
Director: Lauren Ludwig
Executive Producer: Jessica Kaye, Steven Klein, Kelsey Ledgin, Eric Ledgin
Producer: Katelyn Howes
Screenwriter: Kelsey Ledgin
Cinematographer: Allen E. Ho
Editor: Kai Davies, Lauren Ludwig
Production Designer: Amelia Steely
Sound Designer: Shachar Boussani, Wolf Kroeger
Music: Matt Blitzer
Principal Cast: Jessica Kaye, Steven Klein, Emily James, Reza Sixo Safai, Iman Nazemzadeh
Additional Credits: Created by: Jessica Kaye, Steven Klein, Kelsey Ledgin
Dave Burd and Jeff Schaffer - Tues., Mar. 17
Multi-Platinum rapper, comedian, producer, writer, and star of FXX's DAVE Dave Burd in conversation with director and DAVE co-creator, executive producer and writer Jeff Schaffer AB '91.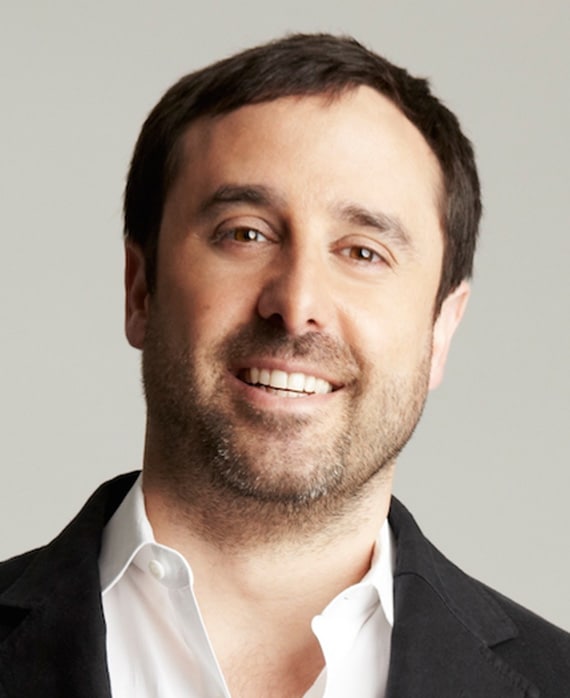 Jeff Schaffer has spent a large portion of his adult life working with Larry David, writing and then producing four seasons of "Seinfeld" with his partner Alec Berg, and eventually helping to run the show until it was cruelly cancelled. He has also worked on "Curb Your Enthusiasm" since season five as a writer, director and executive producer. With his wife Jackie, he created and ran the show "The League" for seven seasons. Schaffer is currently the co-creator, executive producer and writer for FXX's "DAVE."
Young Voices in the Music Industry Meet Up - Wed., Mar. 18
A Meet Up for young music industry professionals to discuss topics and trade ideas related to their experiences in music. Topics like: new trends in music, what young professionals add to the conversation, getting others to take you seriously, professional development, finding the right mentors, and the ways in which young professionals are challenging or embracing music industry norms. Industry veterans are welcome to come absorb and share fresh perspectives as mentors, employers, etc.
Edgar Thornton AB '18 is a Co-Founder of and the CEO of BonFire Records. BonFire is an independent record label, music publisher and private equity firm. There, he focuses on strategy, technology and business operations. He is dedicated to providing a platform for unestablished artists of every genre.
Edgar also works as an Analyst at Seurat Group, a CPG focused consulting and private equity firm and as an advisor to technology startups. Previously, he worked on technology partnerships at Spotify and Facebook. Edgar is a graduate of Harvard College and currently lives outside New York City.
Breaking Down Barriers to Musical Talent - Wed., Mar. 18
The evolution of the music industry has brought down global barriers and created greater creative innovation and agency. However, one barrier remaining is the lack of musical training for young people from less affluent communities, especially with classical instruments. This panel will explore the benefits – both for individual children and for society at large - of broadening access to music education among diverse populations and nurturing new creative voices. Featuring an innovative partnership between Warner Music Group and Harmony Program, a nonprofit music education organization, as well as a classical star who is inspiring the next generation of talent, this panel will discuss how artists, music companies, teachers and families can come together to create a richer artistic world.
Eliah Seton AB '04, MBA '09 is President of Independent Music & Creator Services at Warner Music Group. In his remit are the company's many touchpoints servicing the independent music community, through ADA (Alternative Distribution Alliance), the Asylum Records label, and Level – WMG's platform for unsigned artists. Previously, as President of ADA, Seton spearheaded the company's transition beyond core distribution services into a digitally-savvy label services business with a worldwide footprint, and launched WMG's Arts Music division, a repertoire center for classical, musical theatre, children's music, and other fields outside the pop mainstream. Before that, Seton served as SVP, International Strategy & Operations, Warner Recorded Music, and prior to that in the Office of the CEO and on the Strategy & Business team. Seton, who was named on Billboard's 2016 40 Under 40 list and the last three Indie Power Player lists, has an MBA from Harvard Business School and graduated from Harvard College. He's on the board of the school's Hasty Pudding Institute and of the NY music education nonprofit, Harmony Program. Seton resides in Brooklyn with his husband Jamie, their twins Cecily and Amias, and their dog Pepper."
Help Harvardwood serve YOU better: Take this 5-minute career survey
As we focus on strengthening our flagship programs and building out new initiatives, Harvardwood needs our members' input! Please take just a few minutes to complete the survey below. We'd like to use the information about your career field and level in order to create programs and events that are better tailored to your needs. All survey results are anonymous, although we do request that you list your primary chapter information. The data collected in this survey will only be used internally by Harvardwood staff to help design our programs; none of the data or potentially identifying information (job title/company) will be made public or shared within our membership. TAKE THE SURVEY!
---
DISCLAIMER
Harvardwood does not represent or endorse the accuracy or reliability of any of the information, content or advertisements (collectively "Materials") contained on, distributed through, or linked, downloaded or accessed from any of the services contained in this e-mail. You hereby acknowledge that any reliance upon any Materials shall be at your sole risk. The materials are provided by Harvardwood on an "AS IS" basis, and Harvardwood expressly disclaims any and all warranties, express or implied.
Do you like this post?