In This Issue:
NEWS
Featured Member Posting: Federal Work Study Program-eligible Student Assistant (Harvardwood) - Cambridge
For companies: Meet & host Harvard interns in January 2020 — LA
Undergrads, travel to LA to learn about careers in entertainment | Apply to Harvardwood 101
An Unforgettable Evening: Harvardwood's 20th Anniversary Celebration! 
FEATURES
Catching up with Advisory Board member Reginald Hudlin AB '83 (Writer, Producer, & Director; Former President of BET)
Industry Successes
New Members' Welcome
Alumni Profile: Adam Fratto AB '90 (VP of Scripted Programming, History; Co-Founder, Harardwood)
CALENDAR & NOTES
Calendar
We've got an incredibly supportive community—use it!
---
Message from Dona
A picture is worth a thousand words, so I'll let this photo of Harvardwood's current Board at the 20th Anniversary Celebration speak for itself!
All I will say is that I'm still feeling all the love, warmth, and laughter from the evening of September 28th, and I'm so grateful to every individual member of Harvardwood, every volunteer, every subscriber, supporter, and donor. Our community would not exist without your presence and energy. So, whether or not you were able to be in Los Angeles for our celebration, congratulations to YOU on Harvardwood's 20 years!
Here's to the next twenty!
- Dona
Featured Member Posting: Federal Work Study Program-eligible Student Assistant (Harvardwood) - Cambridge
Harvardwood is currently looking for an undergraduate student who is eligible for the Federal Work Study Program to assist with weekly administrative duties and other projects as needed. All work can be done online, and the hours (6-10 per week) are very flexible. This is a great way to learn more about Harvardwood, the programming we offer across our nationwide chapters, and other opportunities that undergraduates and alumni can enjoy. It's a particularly great position for someone interested in exploring careers in the arts, media, and entertainment after graduation!
Primary tasks include writing and publishing the weekly newsletter and managing all of Harvardwood's social media accounts (Twitter, Facebook, Instagram, and LinkedIn), as well as serving as a Harvardwood representative for on-campus / Boston events.
For companies: Meet & host Harvard interns in January 2020 — LA
READ ON if your arts, media, or entertainment company has offices in Los Angeles and you're interested in:
Having Harvardwood 101 students visit your office;
Hosting a company informational;
Interviewing current Harvard students for summer internship opportunities
Having a Harvard intern for two weeks in January
Since 2010, Harvardwood has assigned students J-termship opportunities during the last two weeks of the January term, so students can further explore their area(s) of professional interest. J-term-ship opportunities might include such experiences as shadowing an alum, doing an intensive 2-week "internship" at one or more companies, observing on a film or TV set, assisting with project research, etc.
Find out how your company can engage with Harvard students. If you are interested in providing a "J-term-ship" opportunity for one or more students, please complete this form.
Undergrads, travel to LA to learn about careers in entertainment | Apply to Harvardwood 101
Current students, you have until October 15th to apply to the 2020 Harvardwood 101 J-termship program!
The Harvardwood 101 career exploration program brings two dozen current undergraduates to Los Angeles during the January term and provides a series of career-related activities in order to demystify Hollywood and educate them about careers in the entertainment industry. The program began in 2003 and is cosponsored by Harvard University's Office for the Arts and the Office of Career Services.
"I came into Harvardwood 101 not knowing how anything got done. By the end, I understood the way movies, TV, and music work at a basic level and no longer feel like such an outsider in the industry."
- Jack Stone AB '20
"Coming from LA, I thought I already knew everything there was to know about the entertainment industry. Boy, was I wrong. Harvardwood 101 is a priceless experience that provides an unparalleled all-access glimpse into various entertainment career paths that don't get much attention on campus. The program has provided me with personal connections that I otherwise would never have gotten the chance to make, something that is of immeasurable value in an industry primarily driven by people and relationships."
- Isabel Wagner AB '18
The upcoming Harvardwood 101 program will run from Monday, Jan. 6 to Friday, Jan. 10, 2020. This means that students will need to arrive in Los Angeles by the evening of Sunday, January 5th at the very latest.
The MANDATORY bootcamp week will run from Jan. 6-10th.
The OPTIONAL J-termship program will run from Jan. 13-24th.
This year's deadline to apply to Harvardwood 101 will be Tuesday, October 15, 2019. To access the application link below, Harvard undergrads must be Harvardwood members; students on financial aid can get their membership dues covered by the Harvard OCS (email [email protected] for more info).
An Unforgettable Evening: Harvardwood's 20th Anniversary Celebration!
WOW! With 140+ attendees coming together in Los Angeles, Harvardwood's 20th Anniversary (photos) was an evening full of fun, comedy, and celebration! We are humbled by all the members and friends who showed up to share in the excitement, and we have many people to recognize and thank.
Harvardwood's 20th Anniversary would not have been possible without our venue partner, The District by Hannah An, and, in particular, the assistance of Joe Blachford. Thank you!
Member Justin Hebert reached out to Harvardwood and generously offered to sponsor a 20th anniversary photobooth that evening. In the weeks leading up to the event, Justin worked tirelessly to create and set up the photobooth, which was a huge hit among guests. Check out the photobooth gallery from Justin Hebert Photography! We are very grateful to you, Justin!
We also partied to music specially selected by Harvardwood Board member Megan Goldstein AB '05. Thanks for putting together the party playlist, Megan!
Last but not least, we cannot express enough how grateful we are to Diallo Riddle AB '97, Dan Mintz AB '02, and Alison Rich AB '09, who entertained us with their comedy chops! Diallo was our phenomenal emcee for the night, and Alison and Dan performed brief sets for the program—because any Harvard-in-entertainment gathering wouldn't be complete with some Harvard and Harvardwood roasting! From the bottom of our hearts, thank you, Alison, Dan, and Diallo, for making Harvardwood's 20th Anniversary so memorable!
Finally, we created a slideshow of Harvardwood's first twenty years, which you can watch here!
Catching up with Advisory Board member Reginald Hudlin AB '83 (Writer, Producer, & Director; Former President of BET)
By Steph Ferrarie AB '18
Reginald Hudlin AB '83 is in production with upcoming Disney+ feature, Safety, a drama based on the life of football player Ray McFirathbey. A writer, producer, and director, Hudlin has been nominated for an Academy Award and was the President of BET. Hudlin is also a Harvardwood Advisory Board member.
Q. How did you become interested in film?
A. We come from a family of story-tellers. All my uncles—I had five uncles on my dad's side-- they all had different careers: some were military, some were businessmen, some were academics. We would get together at family gatherings and they'd tell stories and argue about politics.
Me and my friends, in addition to playing baseball and football, we would play "laugh in," basically you would stand there and try to make the other people laugh, and you couldn't sit down until you made the other people laugh and they would have to take your place. It's a brutal comedy training process, because they're trying hard not to laugh so you've got to overcome their willpower.
And what we found out after I was an adult, after I had entered the movie business, I actually had an ancestor, Richard Hudlin, who was a filmmaker at the beginning of the 20th century who made movies on the same mission as me and my brother would a century later. We just wanted to show a nuanced and realistic portrayal of black life.
Q. What was studying film at Harvard like?
A. It was great. The program was an Honors-only program at Harvard: Visual and Environmental Studies. My understanding is that there were some forces within the university that didn't think the arts were a legitimate field of study, so they figured if it's an interdisciplinary program that was honors only that it would be kind of worthy. But it turned out to be a really great program. You studied photography, you studied architecture, you studied a lot of different interrelated fields, and you specialized in one thing, which in my case was film. We had great professors who taught us a lot of how to think about film. [It was] very different [from] how it's taught at other film programs: much more documentary-oriented, a lot of study of foreign film, not commercially-minded at all. Not that we didn't look at Hollywood films, but not with the same level of intensity that other programs might. There was no class where you could focus on screenwriting or that kind of thing. Our class (Class of '83)—we all decided that we wanted to make those kinds of movies any way. So for our senior thesis, we had a mini revolt and a lot of us did scripted films for our senior thesis.
Q. What did you think about being on "the other side" as a network executive?
A. I liked it. I liked the job. I liked the resources. I liked being able to work on a wide range of films. I loved building a news division from scratch. I liked building a home video division from scratch. I loved learning about being on the other side of the desk. It's really easy as a creative person to think of the studio and the network as the enemy, but they're not necessarily the enemy. When I changed perspectives, it made me better at my job being a writer and a director. It made me more sympathetic to executives and the institutions because they want the same thing you want, which is something that's successful. It really changed how I worked with them today, having been on the other side. I think everyone should switch jobs—I like think executives should make things, I think creatives should be executives. Just for a year, just for a couple of months! Just to learn and empathize with the other side a little better.
READ THE COMPLETE Q&A WITH REGINALD
Industry Successes
Congratulations to composer Nicholas Britell AB '03, who took home the Emmy award for Main Title Theme Music for his work on HBO series Succession! 
W.A.W. Parker AB '07 wrote THE BABY, which is a Semifinalist for the Horror Award at the Austin Film Festival. His TV pilot THE EMERALD CITY reached the Second Round. Also, he's a Quarterfinalist in the ScreenCraft Public Domain Screenplay Contest for his musical ROSALINE & JULIET.
It's an exciting fall for series premieres! Make sure you tune in to watch the following new shows:
NBC's Sunnyside, which premiered September 26th, is executive produced produced by Mike Schur AB '97 and stars Kiran Deol AB '06
September 26th was also the premiere of Carol's Second Act on CBS, a comedy created by Emily Halpern AB '02 and Sarah Haskins AB AB '01 
Next week, Nancy Drew premieres on October 9th! The new CW drama is helmed by showrunner Melinda Hsu Taylor AB '92
On October 18th, Hulu will release Looking for Alaska, a drama limited series based on the book of the same name. Looking for Alaska is co-executive produced by writer-producer Warren Hsu Leonard JD '99
Recently announced: Stephen Root joins Glenn Close and Mila Kunis in upcoming drama Four Good Days from Rodrigo Garcia AB '82. The project, in production now, centers on a mother helping her daughter through four days on the road to recovery from substance abuse.
Early next month, Terence Carter AB '01, currently EVP of Development at 20th Century Fox TV, will transition from that role to become Co-President, Head of Television at Westbrook Studio, recently launched by Jada Pinkett Smith and Will Smith. Congratulations, Terence!
The Map of Tiny Perfect Things, originally a short story by Lev Grossman AB '91, will be adapted for the big screen as a YA movie! Grossman is adapting his own work, and the feature will be directed by Ian Samuels. 
Kevin Kline and Sigourney Weaver are confirmed to star in The Good House, co-written and to be co-directed by Maya Forbes AB '90 and Wally Wolodarsky. The Good House is an adaptation of a New York Times bestseller by Ann Leary.
The Kingmaker, the latest documentary from Lauren Greenfield AB '87, GSA '88, is out November 1, 2019! The documentary examines the life of former first lady of the Philippines, Imelda Marcos. Since premiering at the Venice International Film Festival, it has been nominated for a Grierson Award by the London Film Festival and for the Checkpoints Award by the Bergen International Film Festival. The Kingmaker has also been named to the DOC NYC Short List. Watch the trailer here.
Medical drama Control is in development at CBS, with Jonathan Collier AB '83 executive producing. Collier is also showrunner on the CW's In the Dark, and previously, he was a showrunner on hit drama series Bones on Fox. Control  CBS has put in development Control, a medical drama from veteran TV writer-producer Jonathan Collier (In The Dark), Drop Dead Diva creator Josh Berman and Sony Pictures TV. From Deadline: Control "is described as an intense, high-stakes medical investigation drama that follows the members of the Center for Disease Control's Rapid Response Team, the "special forces" of the CDC, who fly into our nation's hot zones, working feverishly to diagnose and eradicate the greatest threats to the future of humankind."
New Members' Welcome
Harvardwood warmly welcomes all members who joined the organization last month:
Regan Bell, College, LA
Harkirat Bhullar, College, Boston/Campus
Kendall Brinker, HBS, LA
Will Burke, College, LA
Rita Cui, College, Boston/Campus
Upoma Dutta, HBS, Boston/Campus
Phoebe Eaton, Special Student (COL), NY
Judith Esterquest, Radcliffe, NY
Joy Fairbanks, FOH, NY
Samantha Frenkel-Popell, College, Boston/Campus
Clare Goslant, College, Boston/Campus
Hamza Hassan, College, Boston/Campus
Averill Healey, College, LA
Robert Helbling, College, LA
Isabel Isselbacher, College, Boston/Campus
Shriank Kanaparti, College, Boston/Campus
Nosher Ali Khan, College, Boston/Campus
Sophia Kiam, College, NY
Una Kim, GSAS, LA
Isabel Lapuerta, College, NY
Iman Lavery, College, Boston/Campus
Frances Lee, College, Boston/Campus
Genevieve Lefevre, College, Boston/Campus
Laurie Margot Reed, College, Boston/Campus
Jennifer Kan Martinez, GSE, LA
Ishani Mitra, HBS, NY
Jennifer Myers, GSD, LA
Sibongile Ngako, College, LA
Christine Oddo, Ext., LA
Derek Powell, HBS, LA
Malachi Robinson, College, NY
Garland Simon, HBS, ATL
Liana Spiro, College, NY
Isaiah Telewoda, FOH, NY
Duilio Varella, Ext., LA
*FOH = Friend of Harvardwood
Alumni Profile: Adam Fratto AB '90 (VP of Scripted Programming, History; Co-Founder, Harardwood)
By Stephanie Ferrarie AB '18
A native of upstate New York, Adam Fratto AB '90 grew up immersed in theater and culture. His parents, professors of women's studies and political science, taught at the local college in Geneva, New York. In high school, Fratto acted, though he holds that he wasn't very good, despite its huge impact on his life. He reminisces back to his kindergarten days, when he would watch movies and direct his classmates in reenacting the films in class.
So it was only natural that Fratto's childhood interests drew him toward theater at Harvard, where he was a board member of the Harvard-Radcliffe Drama Club and directed six shows over his career. His directorial debut was a stripped-down adaptation of the musical March of the Falsettos staged in the Loeb Experimental Theater.
Fratto cites his parents' occupation as professors as an influence on his choice to study social studies—the concentration was "hardcore" and challenged him to manage his time well. Now an executive at History Channel, Fratto says that his social studies classes set a foundation for his work today.
Fratto's Harvard experience was theater and social studies. Unsure of the next step after graduation, he moved to New York to work in theater. There, he took a job in arts education while directing a show off-Broadway. After that, however, he decided that professional theater was not for him.
Once again faced with a choice about the next step, Fratto got a position in China. The original job was teaching English, but it evolved to an American culture class to educate Chinese scientists studying or researching in the United States on American customs. After a year in China, Fratto spent some time in Hong Kong, where he produced a short film for friends he had met during his year abroad. Fratto describes his style of directing theater as "360 degrees of control," so producing wasn't much different. Still, there was a learning curve: he quips that learning how to pay off Triads in order to shoot in certain locations was an evergreen skill. Another lesson: "For your first few times, there should be a conveyor belt directly from your typewriter to the trash can."
Upon returning to the United States, Fratto moved to Los Angeles with his girlfriend (now wife). He enrolled in the directing program at the University of Southern California, which he lauds for the diversity of the students admitted to the program. Fratto put himself through school as a TA in the sound department—he liked the technical side of production. He worked on multiple projects with colleagues—producing, sound—while in the directing program. He also started moving toward producing but finished out the directing program; Fratto comments on how much he learned from being in the directing program that he has applied in his producing career, and he is thankful for the connections made in film school. 
After USC, Fratto discovered that "the best way to be a producer is to have a trust fund," so to earn a living, he worked in physical production. Before taking an informational meeting with a producer who came up through development, Fratto hadn't known that such a career could exist. To him, it sounded "too good to be true." A career talking to smart people about stories and characters was compelling enough to try to foray into development.
So Fratto took another informational meeting with a feature film producer who had fired her assistant the previous week. He was hired at Mutual Films as her assistant, and his first day on the job was the Saving Private Ryan premiere. A few months into being on her desk, Fratto was rolling calls from Michael Douglas, who was recruiting his boss to be his producing partner. A long-time fan of Michael Douglas, Fratto was the only person who knew his boss would be leaving, and he was coming with her!
Up until this point, Fratto was what he calls "a film snob." The worlds of film and TV were far from equal in the minds of feature film producers. While working with Michael Douglas, Fratto's projects were feature films—he describes Michael Douglas as one of those rare actors who could get any movie made just by being attached to it. During his time there, they made One Night at the McCool's, Swimfan, and Wonderboys.
The company was represented by CAA, which sent VHS tapes of the HBO TV show The Sopranos. This was the first series that really impressed Fratto and piqued his interest in television. When Michael rebooted the company, Fratto moved on to work as the head of development at a new TV production company, Piller / Segan. 
Piller / Segan was the brainchild of Michael Piller, a co-creator of the Star Trek franchises, and Lloyd Segan, a non-writing producer. During his seven years there, Fratto worked on many TV projects, including The Dead Zone, which was picked up by USA. While working on Wildfire, a teen drama, a young writer being considered for the staff submitted a spec script. That spec script became Greek, an ABC Family teen show about Greek life that ran for four seasons. 
From there, Fratto was tapped to start a small production company based at HBO with Jim Lampley, the face of HBO Boxing. The company had a first look deal with HBO, and they developed shows in line with HBO premium, serialized style (the procedural style seen on cable and broadcast was just starting to be broken). HBO picked up an unscripted docudrama about boxing from the company. At the end of Fratto's two-year contract, a Stephen King adaptation he developed at Piller/Segan, Haven, got on the air on SyFy, and Fratto was able to remain attached. Fratto left his position at HBO to work on the show, overseeing the writers and creative decisions, reviewing cuts and outlines.
His involvement in Haven was reduced when he was introduced to Pukeko, a New Zealand-based company associated with big, immersive fantasy IP like Lord of the Rings. For four years, Fratto flew back and forth between Los Angeles and Wellington, brought on as an executive to develop ideas to help the company transition from kids' TV and animation to live action. Fratto developed a take on 10,000 Leagues Under the Sea for XBox and a series of dark fantasy novels called "Lowtown."
Cleverman, a co-production based on aboriginal mythology, was another project that Fratto executive produced; it was on Sundance, Australia ABC, and Netflix. When Fratto left in 2015, the company returned to animation, but he continued working in the international space, entertaining international stories, formats, and deals in his new endeavors. 
Next, Fratto was brought into Lifetime as an executive consultant; he was an executive producer on one of their pilots. There, he met a lot of people who commented that they thought Fratto was more of a History guy than a Lifetime guy. At that point, however, there were not any openings in the scripted department at History, so at the end of his contract with Lifetime, Fratto moved on to start a series division for international studio Reel One.
Recently, a role opened up in the scripted department at the History Channel and Fratto was named the VP of Scripted Programming in June 2019. History Channel's scripted department has produced premium shows like Hatfields & McCoys, Vikings, and Project Blue Book. The brand—epic dramas based in facts—challenges Fratto to create shows where the audience feels like they're learning something while still being entertained. His day-to-day is working on new shows, supervising shows for the network, and finding new IP in books, spec scripts, and known packages. As far as content, Fratto says that History's audience skews male, and while the U.S. audience is interested in domestic stories, the popularity of Vikings proves that Americans are open to compelling international stories. 
To this day, Fratto has remained involved in Harvardwood since founding the organization in 1999 with Stacy Cohen '89 and Mia Riverton Alpert '99. Finding that the university pipeline for the entertainment industry was insufficient for Harvard alums in entertainment, media, and the arts, the three formed a Shared Interest Group for alumni to get on the phone with recent grads and make connections, filling a sort of advisory role. Harvardwood started as an email list, expanding to a website, paid staff, and then to thousands of members.
Fratto is proud of the way that Harvardwood has grown, though the core of the organization's mission remains the same: to celebrate and support lives in the arts, media, and entertainment for the Harvard community and beyond.
Steph Ferrarie AB '18 is a recent graduate and aspiring producer of film, TV and theater. 
She currently resides in Los Angeles. She loves dogs and ice cream.
Calendar
FEATURED EVENT | Harvardwood & PEN America Present José Olivarez AB '10 & Jennine Capó Crucet (LA) - Wed., Oct. 16
Poet José Olivarez and author Jennine Capó Crucet discuss their work and the conundrum of finding oneself a stranger in one's own country. In Citizen Illegal, Olivarez explores Mexican-American narratives with incendiary humor and emotion. And Crucet shares from her wry, fearless essay collection My Time Among the Whites: Notes from an Unfinished Education, which examines the limits and contours of the American Dream through her experience as a first generation college student.
This event is free to attend! Just RSVP below; friends are welcome!
José Olivarez is the son of Mexican immigrants, and author of Citizen Illegal, a finalist for the 2018 PEN/Jean Stein Book Award. He is co-host of the poetry podcast The Poetry Gods. In 2018, he was awarded the first annual Author and Artist in Justice Award from the Phillips Brooks House Association, and named a Debut Poet of 2018 by Poets & Writers. A recipient of fellowships from CantoMundo, Poets House, the Bronx Council on the Arts, the Poetry Foundation, and the Conversation Literary Festival, his work has been published in BreakBeat Poets, The Adroit Journal, The Rumpus, and Hyperallergic, among other places. He lives in Chicago.
Jennine Capó Crucet's novel Make Your Home Among Strangers was a New York Times Book Review Editor's Choice book, won the 2016 International Latino Book Award, and was cited as a best book of the year by NBC Latino, The Guardian, and the Miami Herald. Her story collection How to Leave Hialeah won the Iowa Short Fiction Prize, the John Gardner Book Award, and the Devil's Kitchen Reading Award. Her writing has appeared on PBS NewsHour and in The Los Angeles Review, and she is a contributing opinion writer for The New York Times. She is currently an associate professor at the University of Nebraska. Previously, she worked as a college counselor at One Voice, a Los Angeles-based nonprofit serving first-generation teens.
Austin Film Festival
Harvardwood Meetup at the 2019 Austin Film Festival - Fri., Oct. 25
Meet Harvardwood members and friends who are attending the 2019 Austin Film Festival! RSVP so that we have a headcount of who is coming. Cash bar // all are welcome!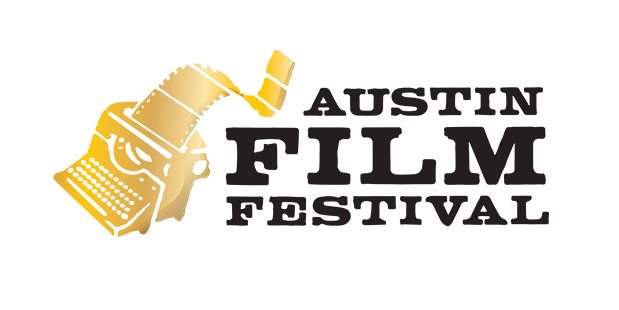 Los Angeles, CA
Welcome to Your City: LA Edition - Wed., Oct. 2
Please join us in welcoming the Class of 2019 this fall! The College Classes of 2004-2019 will be coming together for Welcome to Your City on October 2nd. These events are a fun, informal way for recent graduates who may be new to town to connect with other local, recent Harvard alumni.
Register with your LinkedIn profile and other social media accounts to see who's coming and connect with other attendees before, during, and after the event. This event is jointly co-hosted by Harvardwood, the Harvard Alumni Association, and the Harvard Club of Southern California.
Harvardwood Heads To... Harrison Greenbaum: What Just Happened? COMEDY+MAGIC Show - Wed., Oct. 9
Harrison Greenbaum: What Just Happened? is a NY Times Critics' Pick that features the "hardest-working man in comedy" (TimeOut NY) combining Harrison's unique brand of stand-up with award-winning magic, much of it invented specifically for this show and never before seen.
Featured on America's Got Talent, Last Comic Standing, Conan, and Comedy Central for his stand-up, Harrison is also one of the stars of The Illusionists: Direct from Broadway, the biggest-selling magic show in history.
A sold-out smash at the Upright Citizens Brigade Theatre in New York, where it debuted as the venue's first-ever comedy magic show, the show has toured internationally, including a two-month run Off-Broadway, and has been featured at the Kennedy Center in Washington, D.C., the Magic Castle in Hollywood, CA, and the Sydney Opera House. The show was also the first and only magic show to be featured at the Comedy Cellar and the National Comedy Center in Jamestown, NY.
Join Harrison as he takes you on a gut-busting, jaw-dropping ride through both the hilarious and the unusual, from Price is Right to the Bible, creating laughter and astonishment at every turn.
Harvardwood Heads To... An Evening of Song - Thurs., Oct. 10
Join singer-songwriters Sara Melson & Ryan Dilmore for an intimate evening of dreamy, romantic acoustic music and inspiring community, in a beautiful 100 year-old church in the heart of the Hollywood Hills. $15 early-bird discount tickets on eventbrite ($20 at door). Snacks & Libations included. Doors at 8pm. Kids welcome. Uber/Lyft highly recommended. 
$15 Advance tickets / $20 at door 
Entry includes snacks & libations
Harvardwood Heads To... The Ivy Plus Society's 3rd Annual Haunted Hollywood - Sat., Oct. 26
The spine-tingling, hair-raising, petrifying party is back. Face your darkest fears as we condemn the hottest club in Los Angeles at APT. 503. The terrifyingly twisted 3rd Annual Haunted Hollywood will begin as a private party for The Ivy Plus Society and then all are welcome to stay until 2am, if you dare. Enjoy a devilish DJ and a costume contest that will make you scream. Don't be late to this unending nightmare, guests and ghouls must check-in by 11pm to guarantee admission.
Harvardwood Masterclass: Auditioning for TV with Lisa Maley ART '12 (NCIS, Silicon Valley) - Tues., Oct. 29
Auditioning can be a nerve-wracking process. It's so different than acting on stage or on set. In this supportive, interactive class, Lisa Maley ART '12 will walk participants through the audition process as a group—from preparation to execution to your post audition mindset. You will gain tools to efficiently understand and personalize the text, tailor your performance for the audition room, and prepare your instrument for peak performance.
This masterclass is only open to dues-current Harvardwood Members & Friends. You must be logged in to the site to access the RSVP link below. 

Lisa Maley is an actor and coach who is dedicated to helping actors find creative and professional fulfillment in this industry. After obtaining her MFA in Acting in 2012, Lisa moved to Los Angeles. Since then, she has been steadily building a career in TV and film while teaching at acting conservatories and coaching private clients. Credits include NCIS, NCIS: Los Angeles, Silicon Valley, Bones, The Young and the Restless, and YouTube premium's first feature film - Bodied - produced by Eminem. She is a former teacher of voice and speech at the American Academy of Dramatic Arts and voice and movement at the New York Film Academy.
Washington, DC
Harvardwood DC Screenwriters Meet-up - Wed., Oct. 9
Join your fellow writers at the DC Screenwriters Happy Hour. It's free and open to the public (cash bar), so spread the word. Come to discuss the craft of screenwriting and enjoy the drinks and the company. You never know who you might meet! When you arrive, please ask the host for the Harvardwood DC Screenwriters Group. The happy hour is usually 5:15pm to 8:00pm, as folks come and go throughout the evening.
Harvardwood Heads To... Calling Indie Authors! Should You Create An Audiobook? - Oct. 13 & 14
Join us on Sunday, October 13 from 4-6 pm, at Principle Gallery (208 King Street, Alexandria, VA) or on Monday, October 14 from 6-8 pm at Busboys & Poets (14th and V Streets, NW) for a discussion on "How to Make and Market an Audiobook." 
Radio and television personality Derek McGinty will headline a panel discussion on the challenges writers face in producing audiobook versions of their work. McGinty will be joined by John Wasowicz MPA '88, author of the newly released audiobook Jones Point, and Jim Cuddy, president of MyHomesVideo, a company that has recorded and produced audiobooks. The threesome collaborated on Jones Point; McGinty narrated the legal thriller and Cuddy recorded and produced the book. This lively and informative conversation will provide insights to indie writers and publishers seeking opportunities to introduce, expand, and redefine their literary horizons by producing audiobook versions of their work.
New York, NY
The Lambs Invites Harvardwood to a Luncheon Honoring STEPHEN SCHWARTZ - Tues., Oct. 22
As most of you know, we at Harvardwood do many of our events in New York as joint events with The Lambs. One of the major events in The Lambs' year is their "Shepherd's Luncheon" honoring a major figure in the theatrical world. This year, the honoree will be Stephen Schwartz. And The Lambs have very graciously opened this event to Harvardwood members as well, at the same price that they charge their own members.
Harvardwood Presents Opera and Theater Director STEPHEN WADSWORTH - Wed., Oct. 30
One of our most interesting and intelligent directors of opera and theater, Stephen Wadsworth has directed at the Metropolitan Opera (Rodelinda, Iphigenie en Tauride, and Boris Godunov), La Scala, the Vienna State Opera, Covent Garden and many more. His "Green" Ring Cycle at the Seattle Opera has become legendary, and 
he has been one of the pioneers of the revival of the operas of Handel, Gluck, and other 18th Century composers.
As a theater director, Wadsworth is best known as a director of the classics, including plays by Aeschylus, Shakespeare, Goldoni, Wilde, Shaw, Coward, and, especially, the great French playwrights Moliere, Beaumarchais, and Marivaux, a playwright who was virtually unknown in the United States before Wadsworth's advocacy. He has also directed new plays by Anna Deveare Smith, Beth Henley, and Ken Ludwig. He directed the 2011 Broadway revival of Terrence McNally's Master Class, and has worked as well in London's West End and numerous regional theaters.
He has translated plays by Marivaux and Moliere into English, as well as operas by Monteverdi, Handel, Mozart, and more. He collaborated with Leonard Bernstein as the librettist of Bernstein's opera A Quiet Place. For his translations, and championship, of the great French playwrights of the 17th and 18th centuries, Wadsworth was made a Chevalier de l'Ordre des Arts et des Lettres by the French government.
Wadsworth teaches at Juilliard, where he mentors a directing fellow each year and runs the first and only intensive acting course for singers in the world.
Stephen Wadsworth will be interviewed about his work and career by Harvardwood NYC Chapter Head (and playwright) Spence Porter.
Boston, MA
Harvardwood Heads To... A Master Class with BD Wong - Thurs., Oct. 3
Actor BD Wong won a Tony Award for his performance as Song Liling (opposite John Lithgow '67, Art.D. '05) in M. Butterfly, becoming the only actor in Broadway history to receive the Tony Award, Drama Desk Award, Outer Critics Circle Award, Clarence Derwent Award and Theatre World Award for the same role. 
During his residency at Harvard on Oct. 3 and 4, Wong will coach students in the cast and creative team of M. Butterfly, produced by the Asian Student Arts Project and running Nov. 1-9 at the Loeb Ex. Wong will also offer a performance master class, which is free and open to the public and will feature Harvard students, 4-5:30 p.m. in the Horner Room in Agassiz Theatre. 
Wong has voiced Captain Li Shang in the Disney animated feature film Mulan, and reprised the role in sequel and the video game, Kingdom Hearts II. He is well-known for his portrayal of Special Agent George Huang, M.D. in Law & Order: Special Victims Unit and Dr. Henry Wu in the first, fourth and fifth Jurassic Park films, as well as his  role as Howard Weinstein in Father of the Bride and its sequel, Dr. Wong in The Ref. He also voices Toad Liu Hai in DuckTales.
Harvardwood Heads To... ArtsBites: Daniel Rogers AB '12 - Fri., Oct. 18
Time for food and conversation! ArtsBites is the OFA round-table discussion series with undergraduate students and visiting artists. On October 18, we're partnering with the Office of Career Services to welcome Daniel Rogers '12, who currently is a staff writer for the CW show In the Dark.  Rogers has an MFA from the Peter Stark Producing Program at USC and a BA in English from Harvard College, where he was manager of the Harvard Glee Club. A classically trained baritone, SAG Award-winning actor, and reformed pre-law student, Daniel resides in West Hollywood, California.
Open to all undergraduate students, but registration is required. Cookies and other free snacks will be served at this event. Seating is limited to 20 students. Please register here with a Harvard email address. 
San Francisco, CA
Harvardwood Heads To... Gemini Man: Pre-Movie Dinner Party - Sat., Oct. 19
Come join fellow alumni for dinner, drinks, and games before we watch Gemini Man, Ang Lee's science fiction action blockbuster starring Will Smith. Smith plays Henry Brogan, an aging government assassin seeking to exit his career, who finds himself going up against a younger clone that can predict his every move.

Our group will meet at Tabletop Tap House, a restaurant, bar, and social game hall serving American tavern-style food and drinks. The venue features billiard tables, foosball, and over 80 board games. Tabletop Tap House is located next door to the theater, and we'll head to the film together at the Metreon 16 after dinner. Please note it is *your responsibility* to secure a seat reservation to watch the movie. After the film, interested attendees are welcome to continue the discussion at a local bar.
Dakota City, NE
Harvardwood Heads To... Free screening of awardwinning "Is Anybody Listening?" - Wed., Oct. 9
Free, public screening hosted by the Siouxland Ministerial Association. Call 712-574-1492 with questions.
This film about the chasms between military veterans and nonveterans...and a simple, elegant way that any nonveteran can help to bridge them...has won numerous festival awards, but best is that veterans have said things along the lines of, "THIS is what I want my loved ones -- and the nation -- to know!" and nonveterans typically say it humanizes veterans for them. Endorsed by National Veterans Foundation, William Joiner Institute for the Study of War and Social Consequences, Minnesota Humanities Center, Returning Veterans Project, & Culturas Music-Arts in Coachella,CA
We've got an incredibly supportive community—use it!
As evidenced by the overwhelming turnout at our 20th Anniversary Celebration and all the good feelings that evening generated, Harvardwood has a special community of Harvard students and alumni lifting each other up in the arts, media, and entertainment. As a Harvardwood member, we want to make sure you know of all the ways you can leverage that community! We always welcome volunteers, suggestions for events, and feedback on what we could be doing better. Harvardwood also has a comprehensive website and newsletters that reach our 10,000+ membership, and dues-current members can do all of the following:
Finally, if you would like any of the above shared on our official Facebook page, you can fill out this form. Members are also welcome to join our private Facebook group and share there.
---
DISCLAIMER
Harvardwood does not represent or endorse the accuracy or reliability of any of the information, content or advertisements (collectively "Materials") contained on, distributed through, or linked, downloaded or accessed from any of the services contained in this e-mail. You hereby acknowledge that any reliance upon any Materials shall be at your sole risk. The materials are provided by Harvardwood on an "AS IS" basis, and Harvardwood expressly disclaims any and all warranties, express or implied.
Do you like this post?