In This Issue:
NEWS
Featured Member Posting: 101 Program Director (Harvardwood) - LA
Celebrate Harvardwood's 20 years with us - September 28th
Apply to The Jeff Sagansky Harvardwood TV Writers Program (LA)
Recap of the 2019 Harvardwood Summer Internship Program
FEATURES
Exclusive Q&A with Adam B. Stein AB '99 (Writer, Director, & Producer, Freaks)
Winners of the Harvardwood Writers Competition & Most Staffable List
Industry Successes
New Members' Welcome
Alumni Profile: Elle Johnson AB '86 (TV Writer & Executive Producer, Bosch, Law and Order, CSI: Miami)
CALENDAR & NOTES
Calendar
Get early-bird tickets to Harvardwood's 20th Anniversary by Sept. 5th!
---
Message from Dona
And just like that, summer's over! With school back in session, I'll be in Cambridge Sept. 13th to chat with current students about Harvardwood 101 and the annual Summer Internship Program. Students, swing by the OCS for the info session that Friday afternoon and stick around afterward so I can meet you!
At long last, the wait is over. Our much-anticipated 20th Anniversary Celebration is THIS MONTH on September 28th. Food! Music! Open bar! A photobooth, kindly provided by Justin Herbert ALB '20! And best of all, a fun program emceed by Diallo Riddle AB '97 and featuring Dan Mintz AB '02! If you haven't RSVPed already, what are you waiting for? Early-bird tickets are available until this Friday, September 5th. See you there with your party hats on!
- Dona
Featured Member Posting: 101 Program Director (Harvardwood) - LA
We're looking for a new program director to take over one of Harvardwood's flagship programs, Harvardwood 101, for current undergraduate students. This is a temporary position that will require largely remote work (emails/phone calls) in the late fall, and then the director will need to accompany the 101 students on all company visits from Jan. 6-10, 2020. The program director must be based in Los Angeles and have prior experience in entertainment. The ideal candidate has a broad network of contacts at numerous companies to help organize company visits and speaker panels for the annual 101 program.
The program director's responsibilities include:
Reviewing student applications and selecting 101 participants
Reaching out to entertainment companies to host 101 visits during the bootcamp week (Jan. 6-10, 2020)
Reaching out to entertainment companies to take on J-termship interns in the two weeks following the bootcamp
Organizing logistics of the bootcamp week (setting the schedule, confirming visits with company contacts, etc.)
Inviting and booking speakers for the two Harvardwood 101 panels (TV and film)
Accompanying the 101 students every day for the duration of the bootcamp week, typically from 8am to 10pm
Celebrate Harvardwood's 20 years with us - September 28th
Harvardwood's 20th celebration is going to be truly special evening—a chance for everyone in the Harvardwood family, from our Founders and Board of Directors, to our newest members and recent alumni, to get together and celebrate our community! If you're in Los Angeles on Sept. 28th, we hope you'll join the festivities at The District at Hannah An. There will be delicious catered food from The District, an open bar, a photobooth to hang on to your memories of the night, and a wonderful program featuring some of the funniest Harvard alumni!
The 20th Anniversary Celebration is expected to sell out and capacity is limited, so get your tickets now! We also need volunteers to assist with check-in. If you can help out the Harvardwood Board for part of the evening, please get in touch! All volunteers will be comped to attend. Thank you!
Apply to The Jeff Sagansky Harvardwood TV Writers Program (LA)
Apply now to the Fall 2019 semester of the Jeff Sagansky Harvardwood TV Writers Program in Los Angeles! The deadline to submit your application is September 15, 2019.
The Jeff Sagansky Harvardwood TV Writers Program uses peer review, guest speakers and workshops to foster a motivating and supportive environment for each participant's writing. There is a high expectation of preparation and writing done outside of the meetings (approx. 15-20 hours per week). Each module will have approximately eight participants, and will meet for approximately eleven sessions over a fourteen-week period beginning in late September 2019 or early October 2019. The program has a strict attendance policy, so please make sure that you can fully commit before applying. Participants are required to give constructive feedback to fellow writers in each session, so there is an expectation that you will have read applicable work prior to the meeting. The modules are successful because of this peer review, and you should expect a "writers room" format for your group.
Special thanks to Harvardwood Advisory Board member Jeff Sagansky AB '74, MBA '76, 
whose generous support makes this program possible.
Recap of the 2019 Harvardwood Summer Internship Program
A huge round of applause to volunteer & Harvardwood Board member Marie Kim AB '04 for organizing another stellar slate of events for the Summer Internship Program! On behalf of all the HSIP interns, we're also very grateful to Nicholas Britell AB '03 for so generously sponsoring this year's transportation fund, so that all students could travel to/from the events that Marie organized throughout the summer.
"I loved participating in HSIP this year! Marie [Kim] was a great coordinator and helped us get exclusive access to top industry professionals. Thanks to HSIP, I was able to learn about wide-ranging aspects of the entertainment industry alongside an exciting cohort of my peers."
- Eli Russell AB '20
Harvard students, if you'd like to learn more about the Summer Internship Program and Harvardwood's flagship J-termship program, Harvardwood 101, attend the Sept. 13th Harvard OCS info session with Harvardwood's Executive Director, Dona Le! Come learn more about the program, get all the application deets, and ask your questions about the 101/HSIP experience from our panelists—other Harvard students who've done the program before!
Exclusive Q&A with Adam B. Stein AB '99 (Writer, Director, & Producer, Freaks)
By Joel Kwartler AB '18
Adam B. Stein AB '99 is a writer-director-producer who broke into directing as a contestant on FOX's On The Lot, a reality-style filmmaking competition produced by Steven Spielberg. There, he met his collaborator Zach Lipovsky. Together, they co-wrote and co-directed Freaks, which hits theaters on September 13th. They also co-directed Disney's live-action Kim Possible and received an Emmy nomination for directing Disney's Mech-X 4. Adam has an MFA in directing from USC, has had his screenwriting recognized by the Alfred P. Sloan Foundation and the Humanitas Prize for New Voices, and has directed commercials for multiple Fortune 500 brands.
Q. Harvardwood profiled you in 2007, when you had just finished film school and starred in On The Lot. Looking back, would you do film school again? Did it lead to On The Lot?
A. I probably wouldn't do it again. On The Lot wasn't related. The two best things I got [from film school] were the practice making films and the peer group. I started doing these 48-hour competitions, making films in 48 hours. I learned so much, because you have to solve problems on the fly—there isn't perfectionism. I did that to forge a community. You don't really need film school, but my parents were on my back, so a grad program seemed more official. If I did it over again, I would just make lots of films and form a peer group of people who were making films.
Q. Where did On The Lot take you next?
A. After that we got agents, and I started paying the bills as a director for the first time, doing commercials. A few years later, I got a job at Jimmy Kimmel where I would do basically 48 hour films – or, really, 24 hour films. You show up in the morning, you have no idea what you're doing that day, you get handed a script, then you cast it, shoot it, edit it, and it's on the air that night.
Q. On The Lot is also where you met Zach Lipovsky, who co-wrote and co-directed Freaks. Did you have an immediate "I want to make films with him" reaction? 
A. Randomly, we were put in the same room together on the first night. I think the people who had cast the show felt like we'd get along, and we ended up helping each other on each other's stuff. It's not like we finished and were like "we're going to make everything together," but we knew we were kindred spirits. We came out being best friends but not co-directors. 
Winners of the Harvardwood Writers Competition & Most Staffable List
Harvardwood has announced its Writers Competition winners and Most Staffable TV Writers List. This year, every category is led by a writer from an under-represented group. Although the winners are chosen via a blind judging process, Harvardwood's writers programs and competition have always had a far more diverse population than any WGA statistics on TV writers' rooms or feature projects.  "Harvardwood has strived to support new voices in the industry, and we are proud to see those efforts reflected in our competition winners," says President Allison Kiessling.
The writers will be mentored by leading TV and film professionals, read by top producers, and considered for representation at established agencies and management companies.
The winners of the Harvardwood Writers Competition in each category are:
Features Winner: 

Daniel Rogers* -

 

Stardust

Runner-Up: 

Joy Goodwin -

 

Over It

Runner-Up: 

Samuel Johnson -

 

Great Big Love

Runner-Up: 

Virginia Marcus -

 

The Celebrity


Runner-Up: 

Nandana Sen* -

 

The Performer

TV Pilot Winner: 

Ryan Slattery-Martinez -

 

Beyond the Call

Runner-Up: 

Nora Sagal and Henry Johnson

 - 

Scout's Honor

Shorts Winner: 

Kimiko Matsuda-Lawrence* -

 

Junior High
Additionally, writers of outstanding TV pilots incubated in the ongoing Harvardwood Writers Program are selected for the Most Staffable TV Writers list each year. The Most Staffable TV Writers are:
Melissa Johnson -

 

Ojai Valley

 

(One-Hour Drama)

Rupak Ginn* and Sami Khan*

 

-

 

Uprising

 

(One-Hour Drama)
*Eligible for network diversity programs
Each of these talented writers was selected by a panel of industry professionals. Each writer will receive a one-on-one mentorship, and Competition winners will also receive a cash prize.
This year's mentors include:
*   Peter Blake - Writer & Producer (Gotham, Billions, Elementary, House)
*   Adam Fratto - VP of Scripted Programming, History / A+E Networks
*   Mynette Louie - Producer (Swallow, The Tale, Gemini, The Invitation)  
*   Jeff Schaffer - Writer, Producer, & Showrunner (The League, Curb Your Enthusiasm, Seinfeld)
*   Nicky Weinstock - Partner, Red Hour Films
*   Sam Shaw - Writer, Producer, & Showrunner (Castle Rock, Manhattan, Masters of Sex)
*   Thania St. John - Writer & Executive Producer
In recent years, participants in the Harvardwood Writers Program and Competition have seen unprecedented success with pilot sales to ABC, the CW, Showtime, Sony, Spike, Syfy, and TV Land, in addition to blind script deals at ABC Studios and Warner Bros. Harvardwood writers have been staffed on over two dozen shows, and current shows include: American Dad (Fox), Billions (Showtime), The Brave (NBC), Family Guy (FOX), The Flash(CW), Future Man (Hulu), Girlfriends' Guide (Bravo), Gotham (Fox), Great News (NBC), How To Get Away With Murder (ABC), Jane the Virgin (CW), Marvel's Runaways (Hulu), and Power (Starz). Participants have also secured representation at Apostle, Benderspink, Brant Rose Agency, Brillstein Entertainment Partners, CAA, Circle of Confusion, Echo Lake, Gersh, ICM, Madhouse Entertainment, Management 360, Original Artists, UTA, WME, and others.
"Harvardwood thanks our outstanding mentors and panel of industry judges for their time and effort in helping develop new voices and diverse perspectives in film and television," says Harvardwood founder Mia Riverton. "We are thrilled by the high quality of work that continues to emerge from this program."
Note: These winners are from the most recently adjudicated Harvardwood Writers Competition. Winners of the 2019 Harvardwood Writers Competition (writers who submitted their scripts between June 1 - July 31, 2019) have not yet been announced.
Industry Successes
The 71st Emmy Awards ceremony will take place on Saturday, September 14th! Keep your fingers crossed for all the Harvard folks who are nominated, including:
Alec Berg AB '91 (Executive Producer, Barry; Director, "The Audition," Barry; Writer, "ronny/lilly," Barry)
Michael Schur AB '97 (Executive Producer, The Good Place)
Megan Amram AB '10 (Co-Executive Producer, The Good Place; Executive Producer, An Emmy for Megan)
David Mandel AB '92 (Executive Producer, Veep; Writer, "Veep," Veep)
Lew Morton AB '93 (Executive Producer, Veep)
Dan O'Keefe AB '90 (Co-Executive Producer, Veep)
Dan Mintz AB '02 (Consulting Producer, Veep)
Matt Damon AB '92 (Host, SNL)
Carolyn Strauss AB '85 (Executive Producer, Game of Thrones; Executive Producer, Deadwood: The Movie; Executive Producer, Chernobyl) 
Conan O'Brien AB '85 (Executive Producer/Host, Conan)
Nicholas Weinstock AB '91 (Executive Producer, Escape at Dannemora)
Nicholas Britell AB '03 (Composer, Succession)
David Eilenberg AB '97 (Executive Producer, Queer Eye)
Karen Chee AB '17 (Writer, The Late Night with Seth Meyers)
Al Jean AB '81 AB '92 (Executive Producer, "Mad About The Toy," The Simpsons)
J. Stewart Burns (Co-Executive Producer, "Mad About The Toy," The Simpsons)
Rob Lazebnik AB '84 (Co-Executive Producer, "Mad About The Toy," The Simpsons)
Rich Battista MBA '90 has been hired as the next CEO of Imagine Entertainment, where he will work with Brian Grazer and Ron Howard. Battista was previously the President and CEO of Time Inc. Congratulations, Rich!
Aaliyah Williams AB '02 (Executive Producer, Gentefied) will adapt The Wide Circumference of Love: A Novel, by Marita Golden, into a series under her production company Just a Rebel. This is the first project in development at Just a Rebel, which Williams launched earlier this year.
Watershed, the debut YA novel by Hadi Nicholas Deeb AB '99, JD '03 (currently writing on How To Get Away With Murder), is now available! Set in the American West when the water runs out, Watershed has been praised as "engaging" and "realistic" by leading climate scientist Dr. Michael E. Mann, while Julie Plec (Creator, The Vampire Diaries) wrote: "It's an impressive world he's built. A cool Hunger Games vibe."
Susan Alexander JD '67 introduced the film The Woman in Black at SFMOMA's "Haunted" series on Saturday, August 31st. Her introduction included mention of her latest novel, Red Diana, and how the film explores some of the same themes as her novel: loss of a loved one, grief stemming from such a loss, and the very human desire for revenge.
Sam Clark AB '15 made his TV/streaming stand-up comedy debut on Amazon Prime's LAUGH AFTER DARK, a month after being chosen as one of the Laugh Factory's "Fresh Faces". You can watch him on Season 2, Episode 9 of the show on Amazon here.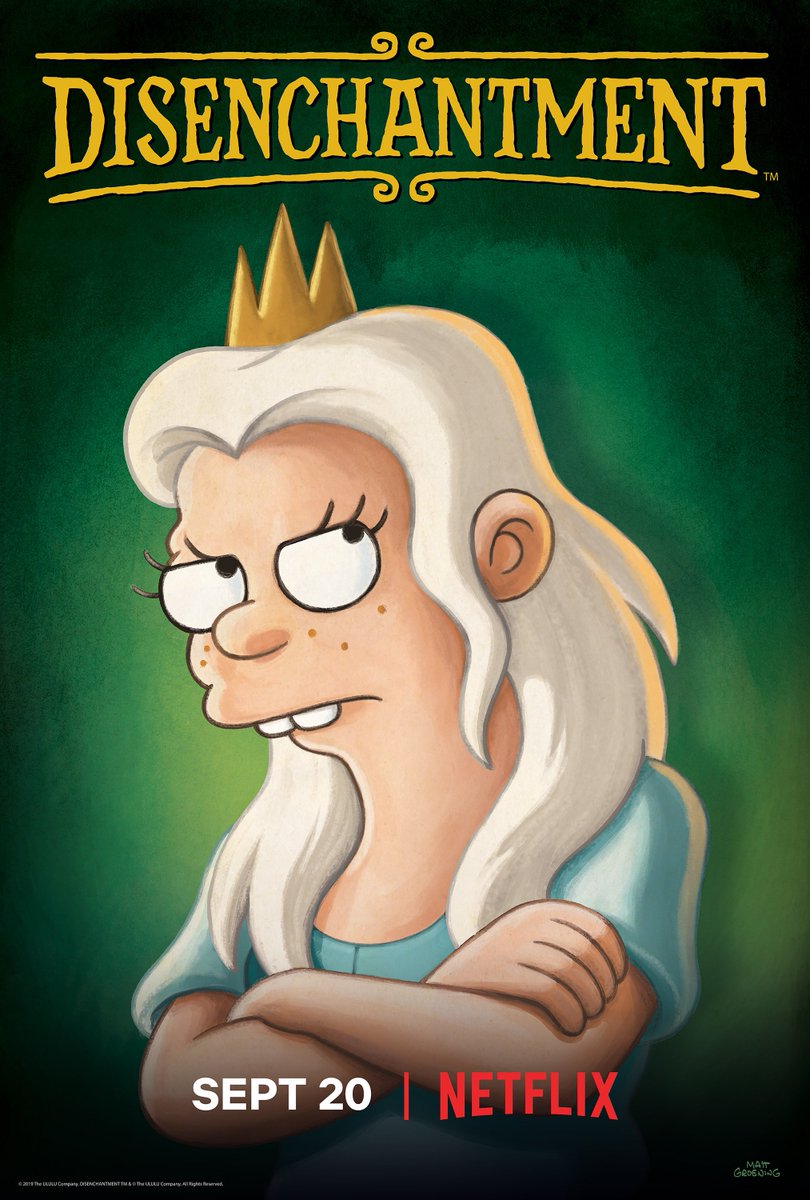 Disenchantment, the Netflix animated comedy from writers and co-executive producers, Patric M. Verrone AB '81, David X. Cohen AB '88, and Bill Oakley AB '88, returns for Season 2 on September 30th!
Freaks, the upcoming sci-fi/horror hybrid from writer-director Adam B. Stein AB '99, will be in theaters September 13th! If you aren't in town for the LA screening and Q&A with Adam, check the movie out at the AMC Empire 25 in Times Square in New York City and the AMC Boston Common in downtown Boston.
New Members' Welcome
Harvardwood warmly welcomes all members who joined the organization last month:
Chris Ajemian, GSE, NY
August Augustus, SPH, Other U.S.
Jonathan Chavez, Ext., Boston/Campus
Javier Cifuentes Monzon, College, LA
Audrey Fox, Ext., Boston/Campus
Annie Goldsmith, College, NY
Michael Gordon, College, LA
Amanda Ianthe Greene, KSG, LA
Alan Guo, HBS, LA
Andrew Kim, College, Boston/Campus
Joyce Kouffman, Radcliffe, SF/Bay Area
Ariana Makonnen, GSE, DC
Kausik Mishra, HDS, LA
Cathie Saadeh, HLS, DC
Céline Vendler, College, LA
Frank White, College, Boston/Campus
Aaron Zelman, College, LA
*FOH = Friend of Harvardwood
Alumni Profile: Elle Johnson AB '86 (TV Writer & Executive Producer, Bosch, Law and Order, CSI: Miami)
By Joel Kwartler AB '18
Elle Johnson AB '86's IMDb page scrolls. She's written for over a dozen shows in her decades-spanning TV career, from Law and Order to CSI: Miami to Bosch. Yet at Harvard, she never took a single writing class—because the one she applied to rejected her application. 

Instead, Johnson was part of the theater community, performing in a production of Jesus Christ Superstar her freshman year. That show led her to becoming the "costume mistress" for the Hasty Pudding, and for two years, she'd wake up at 5am to take costumes to the cleaners. 
At some point, she decided she wasn't as good as some of the actors around her—which included Dean Norris AB '85 and Amy Brenneman AB '87—and majored in art history. "It seemed like not only a way to study literature and culture and history, but the whole breadth of societies." She added introductory photography and drawing classes her senior year. 
As graduation approached, Johnson interviewed for ad agencies but found them "so corporate." As she watched people around her who were "absolute boneheads" going to medical school, "I was like, 'What?! What's going on here? Who are you people?' It was like everyone had pulled their faces off, and they were these professionals behind the mask." She couldn't relate. 
"I decided the smartest thing would be to figure out who I am and what I want to do," she explains. So, Johnson signed up for "Ride for Life," a charity bike ride from San Francisco to Boston that started with a year of training. "Well, in theory, you spend the year training for it. I bought my bike like the month before, and I didn't ride until the first day of the ride." 
Johnson nonetheless finished the trip. "I remember thinking, 'Oh, I'm not going to make it' and 'I'm never going to survive in this world.'" By the end of it, she felt like she could do anything. Writing had always been on her radar. She had stories she wanted to tell.
But the ride was only the start of her post-college adventures: Johnson next took an internship at the American University in Cairo, working for the university's president. "It was an amazing experience, but also the type of place where your power would go out everyday and there was no laundromat and you wash your clothes by hand in the bathtub. I got a parasite that required getting an injection in my stomach." She left Cairo again feeling unstoppable. 
Embracing that limitlessness, Johnson decided to "get used to being poor but happy." She thought it seemed easier to take jobs that paid well than to do things you enjoy, and followed the voice urging her to write with careful reflection. "I had this sense of 'don't waste your life'. And I had to be okay with the fact that I may be writing for myself… [that I] may never make any money and have to work a day job for the rest of my life."
That didn't happen. After stints as a technical writer at a Boston financial startup, a year in England on a Rotary scholarship studying creative writing, and working as a script coordinator in New York, her sister's friend put her in touch with a writer named Kevin Arkadie. Johnson sent him a script she'd been working on. Soon after, Arkadie gave her a writing job on paramedic drama Rescue 77. 
Johnson felt like she'd made it, and celebrated having money for the first time with a purchase of antique craftsman furniture. The feeling didn't last a year. Rescue 77 got cancelled five episodes in. (When the network executive showed up, she thought, "Oh, that's so nice that they're coming to visit us!" She later learned the more tenured writers already knew that when network execs show up unannounced, it's a bad sign.) Johnson went from thinking that she could rest to believing she had nothing. 
It was a wake-up call: to get the job at Rescue 77, she had sent her own script all over town. Just months later, she needed new samples. It taught her to always be writing something new. It taught her you have to keep "making it" ever year. 
And she did. Johnson went on to write episodes for Any Day Now, CSI: Miami, Street Time, and Law and Order—all within five years of Rescue 77. Her confidence as a writer only grew with her experience. She's long past the "puckering fear" of not knowing how to write a script—"in the beginning, it was just panic"—and she now writes with the self-assurance she can overcome whatever problem she encounters.
In her years of writing experience, Johnson's also collected years of experience writing. She calls herself a "method writer" because she tries to live the things she depicts. Her go-to example: when writing an episode about NASCAR for crime show The Glades, she went to the Daytona 500. Then she spoke to the race car drivers. Then she talked to a car-to-track transport driver named Squirrel about how he would kill someone. (Squirrel had many ideas; there were a lot of people he wanted to kill.)
Ultimately, she found herself on a NASCAR panel in Las Vegas, talking about how she wrote the episode. She loved the learning. She loved entering into another world. She loved it despite the fact that they flatly refused to let her write a story where the driver died on the track.  
Including The Glades, three-quarters of the dozen-plus shows Johnson has written for are cop shows. Her father was a parole officer—"the quintessential TV cop type"—and her uncle was a homicide detective. Her first freelance episode of TV was for Homicide: Life on the Street. They wanted a story about a parole officer, and one of the writers knew about her father. Johnson landed the gig pitching a plot where the parole officer is killed by one of his parolees, inspired by a real incident she'd heard about from her father. 
Her father's take? He was thrilled the writing was paying off. He even gave her credit for things she had no control over, like the episode's inclusion of one of his favorite songs. Now and then, though, she tosses a deliberate nod her family's way: she names characters after family members. 
Growing up in a law-enforcement family, high-stakes stories surrounded Johnson, but the only one she ever noticed as a "story" at the time was the tragic shooting death of her cousin. It gave her a sense of sympathy for the victims of crime (her and her family), the cops (her family), and also the perpetrators, who ruined three sets of lives: theirs, the victim's, and the victim's family. That sympathy is part of the reason why Johnson is so interested in police dramas. 
The fact that police dramas are just as interested in her, she thinks, is the result of her craftsmanship and demographics. In a field dominated by white men (in 2018, 64% of staffed writers were male and 73% were white), Johnson says being a black female writer, "[means] I feel like I know for a fact that every show I've ever been hired on for the first time I was hired because I was either a woman or a person of color and that's what they were looking for. When I started, people would be as blatant as to say [it]… that kind of doesn't always feel great." But the second and third and fourth times she's hired for the same show, Johnson says it's because she's proven she can deliver—and often had to prove it as the only person of color or only woman on the staff, which "can be quite onerous." 
Once, a writer asked the room, "How do we humanize this [black] character?" Johnson responded, "Just because they're black doesn't mean you should have a hard time thinking of them as human." She found herself frustrated having to educate people that "you don't have to think of a character as being other just because they're a different race than you."
Fortunately, things may be changing: Johnson feels that now people are more interested in telling stories about people of color, and from new perspectives. As a result, she's found there are more non-white or non-male-identifying writers in the room. This has broadened on-screen representation, she hopes: "There [used to be] so many narrow tropes and I feel like that has expanded, thank god." 
As for new writers trying to start their careers, Johnson repeats what her mentors taught her. She's had two, both essential: Eric Overmeyer, who gave Johnson the freelance episode about a parole officer, and Kevin Arkadie, who got Johnson that first writing job on Rescue 77. "You have to put in the work. You have to put in the mileage and learn the craft and never just be satisfied. There's no such thing as good enough. You have to do everything you can and never turn in something that's like 'Well, let's see if anyone notices if this part of it doesn't work.' You never do that, because these were two guys who hand in their best work possible." 
To that, she adds one additional note of her own: "All you need to do is just write. Spend more time writing and less time talking about writing. Put your butt in the chair. Write through bad drafts. Get it out so the good stuff will start to come." 
Now more suited to teaching a writing class than being its student, she certainly took her own advice.
Joel Kwartler AB '18 is a stand-up comedian and aspiring TV writer who has been showcased at Boston's 
The Comedy Studio
, sold jokes to
Funny or Die
, and appeared in a Spotify Web Series. He has made the 
Forbes 30 Under 30 List of Best Joel Kwartlers
 for 5 of the past 8 years.
Calendar
FEATURED EVENT | FREAKS Screening & Q&A with Adam B. Stein AB '99 - Sun., Sept. 15
Harvardwood LA heads to AMC Burbank 16 for a screening of sc-fi thriller Freaks, followed by a Q&A with writer-director Adam B. Stein AB '99! Visit this page again for the exact screening time on Sunday afternoon, September 15th, and details about where the Q&A with Adam will be afterward. 
About FREAKS: A bold girl discovers a bizarre, threatening, and mysterious new world beyond her front door after she escapes her father's protective and paranoid control.
While at Harvard, Adam Stein '99 acted in and directed HRDC productions, designed the Advocate literary magazine, studied literature in Spain, and did lots of other artsy stuff. When he moved to Los Angeles in 1999 it was in the dark days before Harvardwood existed. He spent years toiling in the salt mines of Hollywood, doing almost every kind of job you can think of, to try to make his way as a filmmaker. He started as an Assistant Editor and PA, worked on sets as a Grip or Boom Op, wrote scripts and made his own short films in his free time. After a few years, he started film school at USC. He made more shorts (including a music video for Yo-Yo Ma '76) and started editing independent feature films. In 2007, he competed on a reality show called On The Lot that Spielberg produced for Fox—a competition show for filmmakers to make short films every week. He didn't win the competition, but the shorts he made opened a lot of doors. He started directing commercials and got hired by Jimmy Kimmel Live in 2011 to direct comedy bits. Still trying to direct a feature, Adam got attached to multiple movies that never got made and wrote multiple scripts that also never got made. 
In 2015, he was hired by Disney Channel to direct episodes of Mech-X4, an action adventure series that is best described as "Pacific Rim for kids," and he was ultimately nominated for an Emmy for directing. This led to co-directing the live-action Kim Possible TV movie with his best friend from On The Lot, Zach Lipovsky. In the meantime, Zach and Adam had been working on their passion project, a feature called FREAKS that they were determined to get made no matter what. They raised the money from friends and family, invested blood and sweat and tears, and called in a lot of favors. The resulting film premiered at the Toronto Film Festival in 2018 and was one of the biggest sales at the festival. Freaks will be released in theaters across the country on September 13th. Adam's journey has been a long circuitous path full of uncertainty and frustration, but one that was also full of learning and fun times making things... ultimately, totally worth it!
Boston, MA
On-Campus Info Session: Harvardwood 101 & Summer Internship Program - Fri., Sept. 13
Current Harvard students, planning to apply for Harvardwood 101 to spend your 2020 J-term in Los Angeles? Want to learn more about obtaining and excelling at a summer internship in Hollywood? Attend this on-campus info session on both Harvardwood programs at the Office of Career Services.
Harvardwood offers two programs for current students: Harvardwood 101, which takes place during the January term, and the Harvardwood Summer Internship Program (HSIP). At this event, you'll learn about the application procedure, timeline, and logistics of both programs, followed by a chat with current students (see bios below) who have done both programs. Finally, the info session will conclude with Q&As with the student panelists and Harvardwood's Executive Director.
Los Angeles, CA
Harvardwood Heads To... The Ivy Plus Society's Last Rooftop of Summer - Tues., Sept. 10
An unparalleled, exclusive networking experience. The Last Rooftop of Summer is bringing you the brightest professionals and the finest sights of Los Angeles. Enjoy stunning panoramic views—from downtown to Hollywood Hills—will mixing and mingling with the best SoCal has to offer. Above SIXTY Beverly Hills' modern lounge is complete with dining and cocktail trellis alcoves which offer the perfect setting to end your summer.
Harvardwood Heads To... PEN America's LA Pop-up Cocktails with Susan Orlean - Thurs., Sept. 12
Susan Orlean is an American novelist, journalist, and staff writer for The New Yorker. Orlean will discuss her most recent book, The Library Book.
Seating at this cocktail event will be limited and available by making a donation to PEN America. This cocktail event will be hosted by Maya Windholz and Steven Weinstein on Thursday, September 12, 2019.
PEN POP-UPs are unique gatherings, featuring writers, interdisciplinary artists, and cultural commentators in thought-provoking conversations, at private homes and other intimate settings throughout Greater Los Angeles.
Proceeds from these conversations help support PEN America's ongoing efforts to defend free expression, to campaign for persecuted and imprisoned writers, and to promote literature and international cultural exchange.
Harvardwood Heads To... IVY Entertainment's Emmys Viewing Party - Sun., Sept. 22
It has been an epic year in television. Where will you be for the Emmy's? Join your friends and colleagues at IVY Entertainment for power networking at an exclusive viewing party. Play our winner prediction game for your chance to win free prizes. Our winner from this year's Oscars Viewing Party took home FREE prizes worth over $500.
Black Movie Soundtrack by Reginald Hudlin AB '83 at the Hollywood Bowl - Wed., Sept. 25
Members of Harvardwood and the Harvard Black Alumni Society are excited to attend the Hollywood Bowl's Black Movie Soundtrack III, a celebration of black movie music, presented by Marcus Miller and Reginald Hudlin AB '83! Hosted by comedian/musician Craig Robinson, this year's installment promises new clips, special guests, and some fan favorites.
We've secured a group ticket rate of $38/attendee. Seats are limited, so RSVP below soon! As of Sept. 1st, there are only FOUR tickets left!
Harvardwood Heads To... The Ivy Plus Society's 2nd Annual Skybar Social - Wed., Sept. 25
Fall is in the air and The 2nd Annual Skybar Social is here to fulfill all of your networking needs. Come rain, shine, or chill we're taking you back to West Hollywood's hot spot, Skybar at Mondrian. This indoor/outdoor poolside lounge is located on the Sunset Strip and is the perfect spot to socialize with LA's finest and brightest achievers, professionals, and young alumni.
Harvardwood's 20th Anniversary Celebration - Sat., Sept. 28
We're celebrating Harvardwood's twenty years in style! Join us at The District by Hannah An on the evening of Saturday, September 28th, for a special evening. Party with fellow Harvard alumni in the arts, media, and entertainment, as we say cheers to the past twenty years and raise a toast to the next twenty!
There will be a brief program emceed by writer-producer-actor Diallo Riddle AB '97 and featuring stand-up comic Dan Mintz AB '02!
Your ticket includes food catered by The District and an open bar. Now through September 5th, get early-bird tickets to attend below! Regular-priced tickets will become available September 6-28th.
New York, NY
Our Astonishing Exhilarating Harvardwood Autumnal Equinox PARTY! (LA) - Fri., Sept. 20
It sizzled, it steamed, it summered, but now, at last, the Autumnal Equinox is finally here!  And that means it's time for a PARTY!!  And this will be a great one, and a wonderful opportunity to meet more of our smart, sexy, scintillating, and, most of all, Equinoctal Harvardwood members!
We have a special Priority Registration Period for dues-paying members (Full Members and Friends of Harvardwood) and their guests through Friday, September 6. 
Harvardwood Presents David A. Andelman AB '66 on "An Impossible Dream" - Tues., Sept. 24
It almost happened. Nobody knew it at the time, but recently unsealed archives and newly declassified documents show that Ronald Reagan and Mikhael Gorbachev, at their Reykjavik summit in 1986, almost reached an agreement to abolish nuclear weapons. In his new book, An Impossible Dream: Reagan, Gorbachev, and a World Without the Bomb, French journalist and historian Guillaume Serina reveals for the first time how close they came and why they failed. Beyond that, he discusses what they did accomplish, how they made the world a safer place, and how these gains are now threatened by today's social, political, and technological developments.
Veteran journalist David A. Andelman AB '66, who translated Serina's book from French to English and added his own new Afterword (the book's Introduction is by Mikhael Gorbachev), will discuss the 1986 Reykjavik summit and its significance for now and for the future. Andelman was CBS News's Paris Correspondent at the time of the Reykjavik conference and helped produce CBS's coverage.
One of our most distinguished journalists, Andelman was a correspondent for the New York Times in New York, in Washington, as Southeast Asia bureau chief in Bangkok, and as East European bureau chief in Belgrade. He was the Paris correspondent for CBS News for 7 years in the Dan Rather era. He has been a Washington correspondent for CNBC, news editor of Bloomberg News, Business Editor of the New York Daily News, and Executive Editor of Forbes. For seven years, Andelman was Editor & Publisher of World Policy Journal. He has traveled in and reported from 86 countries. In 2017, he received the New York Press Club award for Best Political Commentary for his USA Today columns. In 2018, he received the Deadline Club Award for Best Opinion Writing for his CNN commentaries. This year, he received the same award a second time, this time for his Reuters International columns. Andelman is currently Executive Director of the Red Lines Project and is a "Voices" columnist for CNNOpinion.
Andelman is the author of three books, most recently A Shattered Peace: Versailles 1919 and the Price We Pay Today. He has written for Harpers, The Atlantic, The New York Times Magazine, Foreign Policy, and Foreign Affairs. 
***
The doors will open at 6:30 pm and the evening will begin with a wine and cheese reception. The talk will begin promptly at 7:00 pm.  Both An Impossible Dream and Andelman's A Shattered Peace will be available for purchase and a booksigning will follow the talk.
Washington, DC
Harvardwood DC Screenwriters Meet-up - Wed., Sept. 11
Join your fellow writers at the DC Screenwriters Happy Hour. It's free and open to the public (cash bar), so spread the word. Come to discuss the craft of screenwriting and enjoy the drinks and the company. You never know who you might meet! When you arrive, please ask the host for the Harvardwood DC Screenwriters Group. The happy hour is usually 5:15pm to 8:00pm, as folks come and go throughout the evening.
London, UK
Harvardwood Heads To... Isaac Pope: The Spirit of an American Century - UK premiere! - Tues., Sept. 3
This film has won several film festival awards, had a special screening for the NAACP's National Board, was screened at Harvard Kennedy School's Carr Center for Human Rights Policy, and was just nominated for a special award from the Congressional Black Caucus's Veterans Braintrust. Audiences are rating it an _average_ of 5 out of 5 and calling it "powerful," "rich on so many levels," and "inspiring." It's about 100 years of racism told through the spellbinding storyteller Isaac Pope's life. Isaac Pope was a 100-year-old grandson of enslaved people, son of sharecroppers, an unsung hero of the civil rights movement, of World War II's Battle of the Bulge, of labor organizing, of his church, and of his wider community. His wisdom, warm humor, penetrating political insights, love, and compassion permeate the film, which also shows interracial/interethnic friendships that serve as much-needed models for today.
Atlanta, GA
Harvardwood Heads To... Isaac Pope: The Spirit of an American Century -- Atlanta premiere! - Wed., Sept. 4
This film has won several film festival awards, had a special screening for the NAACP's National Board, was screened at Harvard Kennedy School's Carr Center for Human Rights Policy, and was just nominated for a special award from the Congressional Black Caucus's Veterans Braintrust. Audiences are rating it an _average_ of 5 out of 5 and calling it "powerful," "rich on so many levels," and "inspiring." It's about 100 years of racism told through the spellbinding storyteller Isaac Pope's life. Isaac Pope was a 100-year-old grandson of enslaved people, son of sharecroppers, an unsung hero of the civil rights movement, of World War II's Battle of the Bulge, of labor organizing, of his church, and of his wider community. His wisdom, warm humor, penetrating political insights, love, and compassion permeate the film, which also shows interracial/interethnic friendships that serve as much-needed models for today.
Get early-bird tickets to Harvardwood's 20th Anniversary by Sept. 5th!
The clock is ticking! Harvardwood's 20th anniversary bash is a can't-miss event: music, food, open bar, comedy, and a photobooth! We anticipate selling out, so get your tickets early. An added incentive to RSVPing soon is our early-bird ticket pricing, available now through Sept. 5th. Bring your dancing shoes, and we'll see you on Sept. 28th!
---
DISCLAIMER
Harvardwood does not represent or endorse the accuracy or reliability of any of the information, content or advertisements (collectively "Materials") contained on, distributed through, or linked, downloaded or accessed from any of the services contained in this e-mail. You hereby acknowledge that any reliance upon any Materials shall be at your sole risk. The materials are provided by Harvardwood on an "AS IS" basis, and Harvardwood expressly disclaims any and all warranties, express or implied.
Do you like this post?