In This Issue:
NEWS
Featured Member Posting:

Executive Assistant to work for the Co-President of Film & Marketing (MRC Studios) - LA

SAVE THE DATE: Harvardwood's 20th Celebration - September 28, 2019
Heading to TIFF 2019? Connect with Harvardwood
FEATURES
Where Are They Now? Q&A with 101 alum Tiffanie Hsu AB '09 (Wonderland, Waterschool)
Harvardwood Artist Showcase: Ben Strathmore AB '18
Industry Successes
New Members' Welcome
Alumni Profile: Kieran Fitzgerald AB '03 (Writer, Producer, & Director, Snowden, Wormwood)
CALENDAR & NOTES
Calendar
Feel the Harvard love in LA this month
---
Message from Dona
I can hardly believe it's our 175th edition of the Harvardwood Highlights! We are 20 years in and going strong; join us on September 28th in Los Angeles to celebrate! See the save-the-date flyer below and stay tuned for more deets.
A few other notes: the Cinematography masterclass with Andrew Sachs AB '97 was moved to this month—RSVP soon! We're also going through all of the 2019 Writers Competition we've received. As expected, TV Pilots continues to be our biggest category (66%, compared to 22% features and 12% shorts), and of those pilots, there's a slight edge to half-hour comedies (53% compared to 47% one-hour pilots). Finally, 56% of entrants are women writers, and 26% are diverse!
- Dona
Featured Member Posting:
Executive Assistant to work for the Co-President of Film & Marketing (MRC Studios) - LA
Media Rights Capital (MRC) is seeking an ambitious and hardworking Executive Assistant to work for the Co-President of Film & Marketing. This is a demanding position at a fast-paced film and television studio.
Must be detail oriented
Must be comfortable in a high-pressure work environment
Must have 1-2 years of relevant agency, studio, or production company experience
Must have interest in the business side of film (vs Creative Development)
2+ years Executive Assistant experience managing heavy phones and scheduling
Prepare internal and external documents for team members and industry partners
Uphold a strict level of confidentiality
Develop and sustain a level of professionalism among staff and clientele
Media Rights Capital (MRC) is a leading television and film studio specializing in the creation of content in partnership with the industry's foremost creative talent.  MRC has developed, produced, and financed television series for premier TV networks including HBO, Starz, Netflix, AMC, ABC, Lifetime, and Comedy Central, as well as film projects for leading distributors including Sony, Warner Brothers, Universal, Paramount, and Fox.   MRC has been nominated for numerous Golden Globe Awards, Academy Awards, Emmy Awards and Grammy Awards with over $4.8 billion in worldwide box office sales.
SAVE THE DATE: Harvardwood's 20th Celebration - September 28, 2019
We are celebrating Harvardwood's 20 years this September at a festive gathering in Los Angeles, and we need you! If there's anything you can contribute to make this a memorable event, please get in touch. Be creative! Think you could put together a fun retrospective short about Harvardwood and our members? Pitch us!
Do you have a hookup to a great venue for the celebration?

Are you a designer who could put together a fun 20th-anniversary program for printing?

Are you a musician who'd like to give a brief performance? A painter who'd like to display their works at the celebration?

Do you have the tools to create a fun DIY photo booth?

Are you a caricature artist?
Whatever you have in mind, we'd love to hear from you. Harvardwood has always thrived on the dedication, hard work, and innovation of our volunteers, and it stands to reason that our 20th celebration would be no different. We are excited to hear from you!
Heading to TIFF 2019? Connect with Harvardwood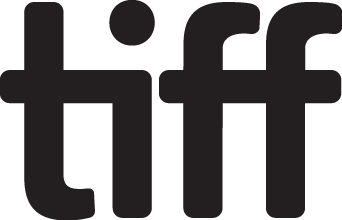 The Toronto International Film Festival runs next month from Sept. 5-15, 2019. If your film is premiering or screening, or if you plan to attend, tell us! Harvardwood has a great new Toronto Chapter Head, and we'd love to be able to connect all the Harvardwood folks in town.
Where Are They Now? Q&A with 101 alum Tiffanie Hsu AB '09 (Wonderland, Waterschool)
By Joel Kwartler AB '18
Tiffanie Hsu AB '09 is a writer-director whose recent award-winning short, Wonderland, led to her selection as an HBO APA Visionary, and she's currently developing it into a feature. Her short film Sutures won awards at both the Asian American International Film Festival and in AFI's Directing Workshop for Women showcase. She also directed the feature documentary Waterschool, which premiered at Sundance in 2018 and is available on Netflix. Hsu has an MFA in screenwriting and directing from UCLA, where she was a recipient of a Soros Fellowship, and is also an alumna of AFI's Directing Workshop for Women and Sony Pictures Television's Diverse Directors Program.
Q. In prior interviews, you've mentioned that you started college as a premed; how did you end up as a writer/director? 
A. So my brother and sister are both doctors—medicine had been the only real path that I knew. But violin and piano were a huge part of my life until I was 18. I knew I wasn't going to be a professional musician, so when I got to college I stopped playing, and that left this huge vacuum in my life. So I took a photography class freshman year and I loved it. At the end-of-semester show, someone had done a comic-book-style project with pictures, and I was like, "Telling stories with pictures—that's amazing!" I didn't know anything about film or theater, so I clung to the premed as a stabilizing thing as I jumped off the deep end with all this other stuff.
Q. Was there a turning point where you decided you could actually do it full-time? 
A. I kept waiting to have evidence that I could do this, and I don't even know what I was looking for. With the whole Harvard "high-achieving" stuff, I kept waiting to make a film that did so well that of course I had to do this, which put on a lot of pressure. At the end of my senior year, I think I knew: the fact that I was wrestling so much with the decision [to pursue film] meant I wanted to try. I didn't know how, so first I went to tutor in Korea, which sent me on a very interesting road. 
Q. Because from there you worked on a couple of films.
A. Yes. Through a family connection, I got connected with Leehom Wang, an American-born Chinese guy who grew up in Rochester, New York. At age 18, he was back in Taiwan for a vacation, couldn't really speak Chinese, entered a reality show singing competition, won it, and became one of the biggest pop stars there. It's an insane story. He wanted to write and direct his own movie, so he hired an assistant with film experience: me. That was one of my craziest years. We made a movie in 8 months. He let me be super involved and edit the film, and though I didn't sleep very much, I learned a ton.  
READ THE FULL Q&A WITH TIFFANIE
Harvardwood Artist Showcase: Ben Strathmore AB '18
My name's Ben Strathmore and I'm part of the Harvardwood Music program. I'm from Australia, but I've been living in LA this past year after I graduated last May. I've recently been releasing some singles under the name Strath. I write, record, produce and mix all the music. Here's the latest single I released last month. Would love your thoughts on the track!
Industry Successes
The film Isaac Pope: The Spirit of an American Century by Paula J. Caplan '69 has won Awards of Excellence from the Docs Without Borders Film Festival and the Depth of Field International Film Festival.
This Is Love, from director John Alexander AB '11, was nominated in the DocFilmMusic Competition in the Oscar-qualifying Krakow Film Festival and is set to open Hip Hop Film Festival in New York.
Two documentary projects co-produced by Zoë Morrison AB '11 were released late last month. Mike Wallace Is Here, a feature documentary about the fearsome 60 Minutes reporter's impact on broadcast journalism, was released in New York and Los Angeles on July 26th by Magnolia Pictures, with a wider rollout to follow. Meanwhile, the true crime series No One Saw a Thing premieres on Sundance TV on August 1st at 11ET/10CT, about the unsolved vigilante murder of a so-called "town bully" in tiny Skidmore, Missouri, and the heavy price the town paid in the years that followed.
On Hulu: 
New series Four Weddings and a Funeral, co-created by Mindy Kaling and Matt Warburton AB '00 (Champions, The Mindy Project), premiered July 31st! The show is a reboot of the 1994 movie of the same name.
On Netflix:
The Great Hack, the latest from Jehane Noujaim AB '96 (also the director of Oscar-nominated documentary The Square), is now available to stream! The documentary delves into the

Cambridge Analytica scandal, as investigated by journalist Carole Cadwalladr.

Harvardwood Advisory Board member Reginald Hudlin AB '83 (Writer, Director, Producer, Django Unchained, Marshall) recently released The Black Godfather, on

 the life of Clarence Avant, "the ultimate, uncensored mentor and behind-the-scenes rainmaker in music, film, TV and politics." 
José Olivarez AB '10, featured in last month's exclusive Q&A, has been named a finalist for the 2019 Ruth Lilly and Dorothy Sargent Rosenberg Poetry Fellowship!
Amanda Gorman AB '20, the inaugural U.S. youth poet laureate, now has a book deal with Viking Children's Books! The first of her two-book deal, Change Sings: A Children's Anthem, is scheduled to be published in 2021.
The Weil Conjectures, the latest nonfiction work from author Karen Olsson AB '95, is now available! Parul Sehgal of The New York Times writes: "I was riveted. Olsson is evocative on curiosity as an appetite of the mind, on the pleasure of glutting oneself on knowledge." 
ICYMI: Exciting job updates from several Harvard alumni in the industry!
Adam Fratto AB '90, Co-Founder of Harvardwood, joins cable network History as VP of Scripted Programming! He will oversee the development and production for History's scripted originals, including Vikings and Project Blue Book, in addition to developing projects for A+# Studios.
Carolyn Cassidy AB '99 has been promoted to President, Creative Affairs, at 20th Century Fox TV, where she was previously EVP of Current Series.
Ann Sarnoff MBA '87 has been named the new (and first female!) Chairman-CEO of Warner Bros. With over thirty years of industry experience, Sarnoff is making the move to Warner Bros. from BBC Studios Americas.
Acclaimed horror film
Swallow
, produced by 
Mynette Louie AB '97
(President, 
Gamechanger Films
), has been
acquired by IFC Films
 for theatrical release in the United States in 2020. From 
Variety
: "
Swallow centers on a pregnant woman who compulsively begins to eat dangerous objects. As her husband and his family tighten exert more control over her life, she is forced to confront the dark secret behind her uncontrollable obsession."
At this year's Comic-Con, Natalie Portman AB '03  was announced as the next Thor in the Marvel sequel Thor: Love and Thunder! Check out her feature article in Harper's Bazaar.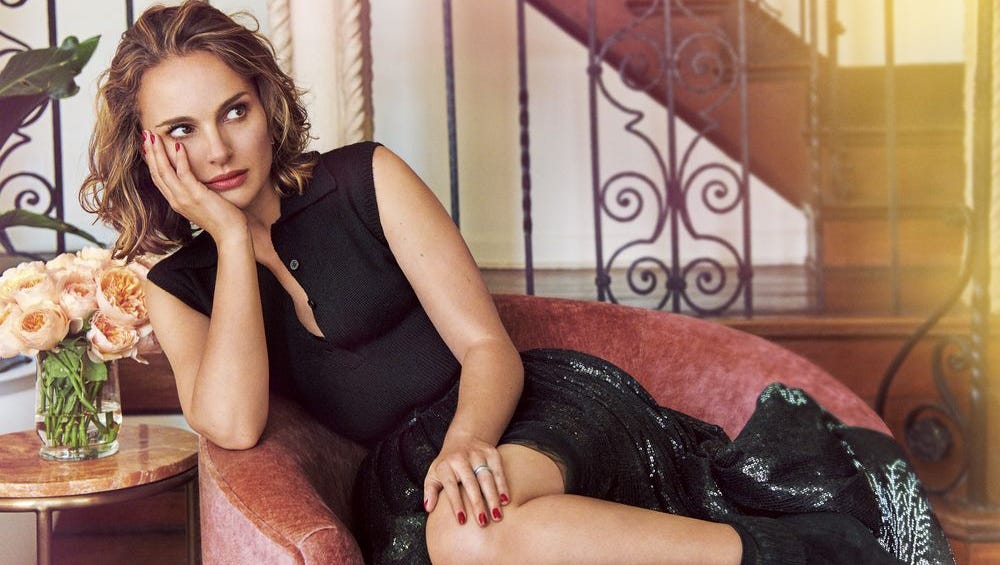 New Members' Welcome
Harvardwood warmly welcomes all members who joined the organization last month:
Raymond Abelin, GSD, LA
Caroline Ashford, College, NY
Nicolai Astrup-Wiik, College, INTL
John Ball, College, BOS/Campus
Bryan Delaney, Faculty, NY
Lucas DuClos, GSE, BOS/Campus
Catherine Eaton, Faculty, NY
Harold Evans, College, Other U.S.
Rain Fuller, FOH, LA
Jack Goldfisher, College, LA
Jennifer Gottesfeld, KSG, LA
Justin Hebert, Ext., LA
Billy Hulkower, College, LA
Xueer Jiang, GSE, BOS/Campus
Sophie Kim, College, LA
Harry Kim, College, LA
Youn Kim, College, INTL
Jesus Leon, KSG, LA
Charlotte Partow, College, LA
Elle Shaheen, College, BOS/Campus
Layla Siddig, College, BOS/Campus
Rachel Siegel, College, BOS/Campus
Shaun Ti, GSAS, INTL
Ty Turley, Staff, NY
Sofia Velez, College, BOS/Campus
Thomas Wilhoit, College, LA
Denise Williamson, College, LA
Wenchu Zhu, GSAS, LA
*FOH = Friend of Harvardwood
Alumni Profile: Kieran Fitzgerald AB '03 (Writer, Producer, & Director, Snowden, Wormwood)
By Emily Oliveira AB '18
Just as Kieran Kitzgerald AB '03 starts telling me that he lives here in L.A. with his roommate from Harvard, that very roommate walks over to say hello from within the same coffee shop. After a couple minutes of Harvardian goodwill, Fitzgerald floats by the name of a professor of English who taught Dante—I don't quite recognize it—and I learn that he graduated with a citation in Italian. For him, moving to Los Angeles several years ago to live and work in the heart of the business has meant letting go of a perfectionistic academic self. Staying up all night to write an essay and earn the 'A' is a comparatively streamlined, hard-work-meets-results counterpart to the roller-coaster, collaborative nature of filmmaking.
After graduate school at the Michener Center for Writers, it was through a multi-step passing-of-the-hands beginning with Fitzgerald's father, then working as an independent producer in London, that Oliver Stone (PLATOON, JFK, SCARFACE, many others) read Kieran's spec script about Cuban militants working for the CIA during the Cold War. From there, Fitzgerald was hired to write a novel-to-film adaptation, beginning a working relationship with Stone that would remain for years to come.
Fitzgerald reflects on his experience at the Michener Center for Writers in Austin, TX—the only M.F.A. program in the world to offer a fully funded fellowship for its writers. After a freak medical obstacle in which he became blind in one eye for 2 months, Fitzgerald felt compelled to apply to graduate school "to give it an honest shot." It only took one good sample, but he was admitted (as the last applicant on the waitlist) into a class comprised of fiction writers, screenwriters, poets, and playwrights. Workshop was organized into groups of ten, with a combination of these types of writers represented in each group. The experience of having a fully funded experience without teaching obligations meant that Fitzgerald and his colleagues were free to entirely devote themselves to their craft. Michener served as an escape from the career and social climber-filled world that, depending on where you are, can define Los Angeles. With any and all "background noise" out of the picture, he put in his "10,000 hours and learned how to write."
I ask Fitzgerald about the fight to see a project made in the industry, and whether the amount of time it takes to get a project off the ground ever feels discouraging. He shares the story of his father's successful 30-year push to make an adaptation of South African writer and Nobel laureate J.M. Coetzee's Waiting for the Barbarians. The film co-stars Mark Rylance and Johnny Depp. Persistence pays off, and in cases where it doesn't result in an on-screen adaption, it can also take the form of a script (born out of his time at the Michener Center) that catches Oliver's Stone's attention. 
As the recent grad at the table, I'm encouraged by Fitzgerald's outlook, especially after having heard him describe spending months on a project with Activision only for the stocks of the studio funding the project to completely tank.
The project "just fell in on itself," he remarks, but he has made peace with the roller-coaster nature of the industry. He believes that time spent writing is never wasted, but wonders out loud if the collapsed project was worth having to miss events like his Harvard reunion. 
In asking Fitzgerald about his experience writing Snowden (2016, starring Joseph Gordon-Levitt), I mistakenly conflate the histories of Julian Assange and Edward Snowden, which leads him to speak more on the kinds of stories that he wants to write. He figures he wasn't meant to be a comedy writer. As much as he enjoys watching comedy and appreciating the craft, stories with historical gravitas have felt the most important for Fitzgerald to create, with the added bonus of being an opportunity to educate the general public. The process of writing Snowden was incredibly in-depth and involved interviews with NSA and CIA employees to confirm narrative facts. Fitzgerald travelled to Moscow twice for weeklong trips to meet with Snowden, once before a draft existed and then afterwards to incorporate Snowden's feedback.
If he could have a second start at his career, he might have found a writing partner early on in the process. His writing-directing debut, a feature documentary titled The Ballad of Esequiel Hernández (2007) about a young American student killed by U.S. Marines on the Texas-Mexico border, also wasn't a deliberate foray into the documentary world. Most of the creative process in making the film played out during the editing process, since a lot of the day-to-day work consisted of waiting to receive calls back and scheduling interviews. Narrated by Tommy Lee Jones AB '69 and nominated for an Emmy in Outstanding Investigative Journalism, the film also marks the first and last time Fitzgerald formally directed. He openly admits to the natural fear that comes with wanting to direct again in the future after a long hiatus, but figures that the combination of directing his own written material and working with talented crew will ease the process.
As it draws closer to when Fitzgerald has to dash away for a nearby lunch, he acknowledges the role that luck has played in his success, even alongside all of his hard work.
"I needed one good thing to get into grad school," he says, "and one good thing to get started in Hollywood."
The progression from making his first documentary to making a living by continuing to work in film was all a bit of a whirlwind, especially in getting hired on projects that he knew would be made at the outset. I didn't get a chance to even scrape the surface of his experience writing The Homesman (dir. Tommy Lee Jones, starring Hilary Swank), but seeing as he made a mental note to check out the upcoming Harvardwood events, you might just get a chance to meet him sometime soon and ask all about it.
Emily Oliveira AB '18 is reflecting on her first year of living in Los Angeles, which has included working at a gelato shop along Hollywood Blvd. and at the Manhattan Beach Studios lot where Avatar is being filmed. 
Calendar
FEATURED EVENT | Harvardwood Salon with Actor Andrew Burlinson AB '97 - Tues., Aug. 20
Let's talk about the things that acting classes don't usually talk about. Let's talk about the strange intersection of art, commerce, passion and endurance that is life as a working actor. Actor Andrew Burlinson AB '97 (Parks and Recreation, Just Add Magic) talks about his nearly twenty-year career as a character actor and the challenges of navigating between work in theater, film, television, new media and commercials. Whether you're fresh out of acting school or fighting career burnout, Andrew will share his experiences to help you keep your eye on the big picture while keeping your finger on your own artistic pulse.
Andrew Burlinson is a seasoned actor whose professional career spans nearly twenty years. He is currently a series regular on the Amazon Prime Original JUST ADD MAGIC. He had a recurring role on PARKS AND RECREATION (NBC) and has appeared on SILICON VALLEY (HBO), CASUAL (Hulu), BROOKLYN NINE-NINE (NBC) and CRIMINAL MINDS (CBS). He will appear next in the feature film FORD VS. FERRARI from director James Mangold (WALK THE LINE, LOGAN) which stars Christian Bale and Matt Damon.
Originally from Larchmont, New York, Andrew graduated cum laude with a degree in English and American Literature from Harvard University where he was active in the theater and improv scene. At Harvard, Andrew was a four year member and President of the Hasty Pudding Theatricals.
After college, Andrew studied acting in New York and eventually won a coveted spot as a Blue Man in the world famous BLUE MAN GROUP. He performed for thousands of theater goers in New York, Boston, Chicago and Brazil over the course of his nearly seven year tenure as a Blue Man.
Andrew has also appeared in highly visible commercials for Hyundai, Volkswagen, Ford, Tamiflu, Verizon Fios, Comcast, Avis, Vizio, and AT&T among many others. Andrew has appeared in so many commercials, he was once recognized at Dodgers Stadium as "that guy" from "that thing" on "my TV."
New York, NY
Our Sizzling Smart & Sexy Harvardwood Summer PARTY!! - Thurs., Aug. 1
Sure, Summer in New York is hot—but Harvardwood is HOTTER! Yes, it's time for our 2019 sizzling spectacular Summer PARTY! And this will be an especially great one, and a fabulous opportunity to meet more of our smart, sexy, scintillating, and, of course, exceedingly estival Harvardwood members!
Los Angeles, CA
Harvardwood Masterclass in Cinematography with Andrew Sachs AB '97 (LA) - Wed., Aug. 14
In this masterclass, Andrew Sachs will present and demystify one of the latest and most exciting creative and technical developments in years that is shaping the visual language of filmmaking: Large Format Cinematography. Andrew will touch on the history of motion picture image capture, with particular focus on how the "Super 35mm" standard imaging language evolved, past trends in large negative, widescreen and anamorphic imaging, and how we now find ourselves with the widest array of image choices ever available for cinematographers, directors, and producers, and what factors ought to be weighed in consideration of the shooting format.
Through this topic, Andrew will also discuss fundamentals of cinematography, including framing, focal lengths, focus, depth of field, lighting, color and contrast, and how the Large Format trend affects all of these. Depending on the interest and experience of the audience, the masterclass will include a dialogue about various aspects of the craft techniques, specific cameras, lenses, and lighting tools. There will be an opportunity to get hands-on with some of the latest camera tech as well. If you are interested in why and how films look the way they do, there will be much for you to learn!
With over 20 years of experience in physical production, Andrew Sachs AB '97 is a master of film and digital cinema. From Anamorphic to VR, Andrew brings hands-on creative and technical experience as a director of photography to his work as a producer. He has produced numerous documentary series, feature films, and commercial/branded content, and is currently Vice President, Head of Production, at production company Dirty Robber.
Born and raised in New York City, Andrew graduated magna cum laude from Harvard with a degree in Visual and Environmental Studies. At Harvard, acclaimed documentary filmmaker Robb Moss and legendary director Dusan Makaveyev provided lasting inspiration.
Early in his career, Andrew produced and shot a short film starring Harvardwood CoFounder Mia Riverton Alpert AB '99 and Bashir Salahuddin AB '98, "Officer Goodnight" (2001), and continued the collaboration with Salahuddin and writing partner Diallo Riddle AB '97 over the next decade on several shorts including "All Access" (2010).
Andrew's experience as director of photography has spanned music videos for the likes of will.i.am to independent feature films including "Johnny Got His Gun" (2008, starring Ben McKenzie) and stoner noir "Sunken City" (2012), and many documentaries along the way.
After being asked by clients to provide production services, Andrew founded Walking Pictures and produced corporate and branded films as well as a few experimental features, including LA Film Critics Award-winning "The David Whiting Story" (2014).
At Dirty Robber, Andrew line produced the company's first documentary series "Religion of Sports" and helped pivot the business from branded work to docu-series.
Harvardwood Heads To... '19 Austin Weber LIVE @Hotel Cafe - Fri., Aug. 16
Get tickets here!
Harvardwood Heads To... TIPS 4th Annual White Party - Sun., Aug. 18
The biggest party of the year. With over 400 guests last year, The Ivy Plus Society invites you to wear all white and celebrate the end of summer at a "romantic AF" outdoor patio (LA Mag)! Join us at The Viceroy's Cast Patio which the LA Times calls "the best-kept secret in LA." Get your tickets now, this special day-time event will only bring out the finest and brightest in the city.
Harvardwood Heads To... The Impact of AI on the Media Industry - Mon., Aug. 19
The $15 billion AI industry is taking hold in Hollywood transforming every aspect of the media and entertainment business.
Trend watchers are projecting large impacts on the world economy for AI and machine learning technology, with estimates as high as $15 billion worldwide. One of the segments where AI's impact is starting to be felt is the media industry, partly because video and other media files, as well as their searchable metadata, are already ripe for analysis by AI algorithms. Online providers such as Netflix, Hulu and Amazon Prime are already using AI-driven recommendation engines to suggest content to their subscribers. Add in the huge universe of ad tech, where consumption and viewership are closely analyzed and fed back into the content being provided, and you can see that an end-to-end AI revolution in media is already underway.
Our panel of seasoned media technology executives will cover the current state of the art of AI in media, discuss where things are headed, and provide their thoughts during an open exchange with audience members. Panelists include:
Sam Bogoch, CEO, axle.ai – axle is one of the companies spearheading adoption of AI technology in the media space. axle ai has over 550 customers worldwide including WB (the Ellen De Generis Show), Paramount, NBCU and Turner/CNN. Sam was previously Director of Product Management at Avid.
Rick Grandy, Senior Solutions Architect, NVidia - with over two decades of experience in visual effects including "Transformers 2", "Star Wars: The Force Awakens" and over 30 motion pictures, Rick brings massive real-world experience to applying Nvidia technology to AI applications in media.
Harvard Global Networking Night - Wed., Aug. 28
Twice a year, the Harvard Club of Southern California and Harvardwood host Global Networking Night (GNN). GNN helps thousands of Harvard alumni make new connections in cities across the globe. Late this summer, Harvardwood and the Harvard Club of Southern California are bringing your next opportunity to explore and expand your #HarvardNetwork here in Los Angeles.
Washington, DC
Harvardwood DC Screenwriters Meet-up - Wed., Aug. 14
Join your fellow writers at the DC Screenwriters Happy Hour. It's free and open to the public (cash bar), so spread the word. Come to discuss the craft of screenwriting and enjoy the drinks and the company. You never know who you might meet! When you arrive, please ask the host for the Harvardwood DC Screenwriters Group. The happy hour is usually 5:15pm to 8:00pm, as folks come and go throughout the evening.
Feel the Harvard love in LA this month
As you're all aware, Harvardwood is an official Shared Interest Group ("SIG") of the Harvard Alumni Association, and we often collaborate with local Harvard alumni clubs and other SIGs. This month, we are pleased to co-host TWO such collaborations: the AI in Media event with the Harvard Alumni Entrepreneurs SIG on August 19th, and a couple of days later, Global Networking Night with the Harvard Club of Southern California.
---
DISCLAIMER
Harvardwood does not represent or endorse the accuracy or reliability of any of the information, content or advertisements (collectively "Materials") contained on, distributed through, or linked, downloaded or accessed from any of the services contained in this e-mail. You hereby acknowledge that any reliance upon any Materials shall be at your sole risk. The materials are provided by Harvardwood on an "AS IS" basis, and Harvardwood expressly disclaims any and all warranties, express or implied.
Do you like this post?