In This Issue:
NEWS
Featured Member Posting: Development Intern (writer/executive producer) - NY
Enter your script to the 2019 Harvardwood Writers Competition | Deadline July 31st
We need YOU: Help Harvardwood celebrate our 20th birthday this September
In Memoriam
FEATURES
Exclusive Q&A with

José Olivarez AB '10

 (Author & Poet, Citizen Illegal)
Industry Successes
New Members' Welcome
Alumni Profile: Maggie Shipstead AB '05 (Novelist, Seating Arrangements, Astonish Me)
CALENDAR & NOTES
Calendar
Get notes on your script BEFORE you submit
---
Message from Dona
Harvardwood always has a robust slate of opportunities for writers (ahem, the deadline for the annual Writers Competition is July 31st!), but this month, we have a couple of special events for those interested in cinematography, art direction, and production design. Our July 23rd Salon is dinner with Sue Chan AB '92 (Art Director & Production Designer, PATRIOT, GONE GIRL), and the following week, Andrew Sachs AB '97 will give an in-depth masterclass on Large Format Cinematography at AbelCine! Both events will fill up quickly, so RSVP soon.
I hope you all have a happy and safe Fourth of July holiday!
- Dona
Featured Member Posting: Development Intern (writer/executive producer) - NY
Writer/Executive Producer of a premium cable drama is seeking an unpaid intern from July-December. 12-20 hrs/week. Intern would help with writer's development slate in tv, film, and theater. This would include script coverage, research, proofreading, and managing document and calendar flow. Candidates must be eligible for academic credit and make sure said internship qualifies within their program.
Enter your script to the 2019 Harvardwood Writers Competition | Deadline July 31st
Writers, it's that time of year again! The annual Harvardwood Writers Competition is now open for submissions through July 31, 2019.
We're accepting feature screenplays, original TV pilots, and shorts (<30pp), and all writers are eligible to submit their scripts, as long as they are Full Members of Harvardwood. The Harvardwood Writers Competition (HWC) was founded in 2006 with the aim of recognizing superior work by Harvard writers and giving these talented individuals the opportunity to gain industry exposure. View the list of past HWC winners.
In recent years, participants in the Harvardwood Writers Program and Competition have seen unprecedented success with pilot sales to ABC, the CW, Showtime, Sony, Spike, Syfy, and TV Land, in addition to blind script deals at ABC Studios and Warner Bros. Harvardwood writers have been staffed on over two dozen shows, and current shows include: American Dad (Fox), Billions (Showtime), The Brave (NBC), Family Guy (FOX), The Flash (CW), Future Man (Hulu), Girlfriends' Guide (Bravo), Gotham (Fox), Great News (NBC), How To Get Away With Murder (ABC), Jane the Virgin (CW), Marvel's Runaways (Hulu), and Power (Starz). Participants have also secured representation at Apostle, Benderspink, Brant Rose Agency, Brillstein Entertainment Partners, CAA, Circle of Confusion, Echo Lake, Gersh, ICM, Madhouse Entertainment, Management 360, Original Artists, UTA, WME, and others.
Before submitting your script(s), please review all the HWC rules and guidelines and ensure that your Harvardwood membership is up to date.
We need YOU: Help Harvardwood celebrate our 20th birthday this September
We are celebrating Harvardwood's 20 years this September at a festive gathering in Los Angeles, and we need you! If there's anything you can contribute to make this a memorable event, please get in touch. Be creative! Think you could put together a fun retrospective short about Harvardwood and our members? Pitch us! Do you have a hookup to a great venue for the celebration? Are you a designer who could put together a fun 20th-anniversary program for printing? Are you a musician who'd like to give a brief performance? A painter who'd like to display their works at the celebration?
Whatever you have in mind, we'd love to hear from you. Harvardwood has always thrived on the dedication, hard work, and innovation of our volunteers, and it stands to reason that our 20th celebration would be no different.  We are excited to hear from you!
In Memoriam
Alex Ayres AB '76
(December 23, 1953 – May 14, 2019)
Alex Ayres (aka Glenn Allen Ayres) of Santa Clarita, California passed away peacefully in his sleep in the early hours of the morning of May 14, 2019 of complications from pancreatic cancer, diagnosed the previous fall. He was a successful writer, editor, executive film producer and entrepreneur who will be greatly missed. He received a B.A. with honors from Harvard College, an M.A. from George Mason University and an M.F.A. from UCLA's Graduate School of Theater, Film and Television.
During the peak of the running craze of the 1970s, Alex and his brother Ed founded Running Times magazine, still one of the two major magazines in the sport today. He served as Senior Editor of the magazine, but left to study scriptwriting at UCLA, where he won the school's most prestigious writing award in his final year. His career included writing positions with the U.S. Army Research Institute, Running Times, Runner's World, CBS Productions, Fine Line, New Line, Mutual Films, Paramount Pictures, 20th Century Fox, Fox 2000, Alliance-Atlantis, Capitol Films, The Artist's Studio, Cross Creek and Mark Gordon Productions. He wrote and edited many scripts that were made into television and feature films and served as Executive Producer and script consultant for the THE EVIL WITHIN (2017), produced by Andrew Getty, heir to the Getty oil fortune. His writing credits include the acclaimed made-for-television movie SEARCH FOR GRACE, as well as NAPOLEON AND JOSEPHINE and HELLFIRE CLUB. At the time of his death, Alex was working on the production of PLAYWRIGHT, an historical film based on the life of Christopher Marlowe, the Elizabethan playwright whom Alex and others (including Mark Twain and Orson Welles) have suggested was the true author of the works attributed to Shakespeare. He was a frequent speaker and panelist on this topic and had produced critical scholarship in the area, including the discovery of previously unknown details of Marlowe's life.
Between films, Alex edited over three dozen books for the WIT AND WISDOM series and the QUOTABLE WISDOM series that he created and continued to expand over the years. The series compiled quotations (many not commonly known) from Will Rogers, Abraham Lincoln, Martin Luther King, Eleanor Roosevelt, John F. Kennedy, Ronald Reagan and many others.
Alex considered his election as an editor of the Harvard Lampoon one of the landmark accomplishments of his life. He was one of the scriptwriters mentioned in the June 2001 article in BRILL'S CONTENT that coined the term "Harvard Lampoon Media Mafia." Jim Downey, former Head Writer of SATURDAY NIGHT LIVE and "godfather" of the Lampoon Media Mafia, once described Ayres as "the best writer on the Lampoon." His modest style and quiet personality camouflaged an extraordinary wit, notably demonstrated when he introduced John Wayne at the now famous John Wayne Roast at the premiere of Wayne's film McQ, which some consider the greatest Lampoon media event of all time. Several of Alex's jokes from that event were quoted in the national media and referenced in a biography of John Wayne, in which Wayne called this event the most fun he ever had in his life.
Alex is survived by his wife Janine Cooper Ayres, Brothers Robert Ayres, Gene Ayres and Ed Ayres, as well as former wife Pam and daughter Ariel.
John Jackson Alexandre Smith AB '00
(January 2, 1977 - April 3, 2019)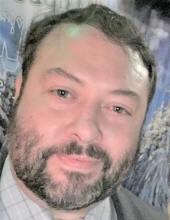 Recently of Los Angeles, CA, John Jackson Alexandre Smith grew up in Cleveland Heights, attended St. Ignatius High School ('95), Erasmus Institute ('96) in Lausanne, Switzerland, Harvard University ('00), and received his MBA from the University of Southern California. He has been working as an Associate Producer and Financial Analyst for several film production companies. John leaves behind his beloved wife, Luann ("Lily," née Brawner); his dear sons, Dallas (age 7), Julian (age 5) and Teddy (age 4); as well as his parents, Edward ("Ted") and Sarah ("Sally") Smith of Cleveland Heights; his siblings, Mary Laurent (Henry), Jean Burgess (Joe), Meg Aeschliman (Adrien), Ted Smith (Caitlyn), Sandy Smith, Katie Smith and Sarah Smith; many nieces and nephews; and a close circle of longtime friends, many dating back to his school days.
Exclusive Q&A with

José Olivarez AB '10

 (Author & Poet, Citizen Illegal)
José Olivarez AB '10 is a poet and author from Chicago, IL, whose debut collection of poems, Citizen Illegal, was named a top book of 2018 by NPR and the New York Public Library, in addition to winning the 2018 Chicago Review of Books Poetry Prize. Last year, Olivarez was awarded the Author and Artist in Justice Award from the Phillips Brooks House Association (PBHA), and his work has been featured in The New York Times, The Paris Review, and more. The son of Mexican immigrants, Olivarez is currently based in New York. (Photo by Marcos Vasquez)
Q. When did you first start writing poetry?
A. [High school] was the first time that I started writing beyond school assignments. We'd have a poetry unit and I might write a poem, or a short story unit and I'd write a story, but once I was introduced to the poetry slam team in high school, I started pursuing writing on my own time. I developed a lot of close friendships with writers and we traded poems even as we started to go in different directions.  
But I did not know that I wanted to be a poet. Frankly, I did not know that it was possible to be a poet as a career. Up until 2005, 2006, I had never met a living poet. So if you had told me that all the poets had gone extinct like all the dinosaurs, I would have believed you.
It wasn't until after I graduated from college that I realized, "Oh, there are pathways to having a career in literature right now."
Q. How nurturing did you find Harvard to be of your artistic pursuits?
A. Harvard was important to my development as a writer in a couple different ways. First, Harvard has such an incredible library. All of the poetry books I was learning about—from my friends who gave me reading lists, or professors' suggested readings—I could find all of those books through Harvard's library system. 
Second, more opportunities became available to me to read poems and share poems with my classmates. I got invited to read poems at an acoustic lounge in the Quad, and that was one of my first opportunities to do a long set of poetry. [Performing] taught me a lot about pacing and how to put together a set list, and what it might mean to put together a book. I also performed with the Harvard Spoken Word Society. 
Q. For many new alumni—especially first-gen students or children of immigrants—attending Harvard comes with the hope that you can pursue a "stable" career after graduation. How did you envision your career path after college?  
A. The Great Recession hit in 2008, and so all of my upperclassmen friends who were entering the workforce and who might have given me advice about how to get a job at a bank—a lot of them lost their jobs. Job offerings [in finance] disappeared. So it became clear to me that stability was an illusion in all fields, and I was going to have to figure things out anyway. It just made a lot of sense to me that, if no one profession could promise me stability, I might as well dive into the kind of career that I love most and that feels most urgent to me. 
My parents didn't always understand that; they wanted me to go into a professional field, whether it was to become a lawyer or a doctor. For a while, I felt a lot of tension because I was worried my parents would be disappointed in me. But I've been really surprised. Back in the day, my parents would ask: "Can't you be a poet and a lawyer, or a poet and a doctor?" but now, they're very supportive and really proud of me.
READ THE COMPLETE Q&A WITH JOSÉ
Industry Successes
Kimberlee Garris AB '01 is a co-producer of the Broadway musical The Prom, which won the Drama Desk Award for Outstanding Musical and was nominated for seven Tony Awards, including Best Musical. The Prom will be released as a young adult novel this fall, will be adapted into a movie for Netflix with producer Ryan Murphy in 2020, and will embark on a national tour in 2021.
Soho House has selected short story "River Kings" by Penn Javdan GSAVF '11 for publication in its upcoming issue of "First Fictions," a new literary series that showcases a writer's work from Soho House's global membership. The story is scheduled for worldwide publication to the Soho House community in late June. A novelist and screenwriter, Javdan (GSAVF '11) is adapting the story into a feature screenplay of the same name. Memie Osuga AB '20 recently won the 2019 Boston Asian American Film Festival (BAAFF) Short Waves competition for her animated short Afterschool. Her animation will be in the official BAAFF selection in October.
Isaac Pope: The Spirit of an American Century, the latest documentary from Paula J. Caplan '69, won an Award of Merit from ImpactDOCS Film Festival; is an Official Selection for four other festivals; had a special, private screening for the NAACP's National Board meeting; was the opening event for the AME Zion National Education Conference; was screened at the Carr Center for Human Rights Policy at Harvard Kennedy School; and has begun its schedule of PBS broadcasts.
Ian Steaman AB '91 was selected as one of the recipients of the 2019 Breakthrough Artist Awards at the recent Toronto Screenwriting Conference via a Pay-It-Forward community bursary initiative developed by Ben Watkins (Creator/Showrunner, Hand of God).
Racheal Seymour MPP '97 is now a staff writer for ABC network drama The Rookie.
Sherman's Showcase, a new comedy series from Bashir Salahuddin AB '98 and Diallo Riddle AB '97, will premiere on IFC July 31st! From IFC: A sketch variety show like none before, Sherman's Showcase travels through time via music and clips drawn from the forty-year library of a legendary (fictional) musical variety show. Inspired by shows like "Solid Gold", "Soul Train" and "Laugh-In".
New Members' Welcome
Harvardwood warmly welcomes all members who joined the organization last month:
Matthew Climan, College, LA
Lauri Firstenberg, GSAS, LA
Mia Gussen, College, LA
Charles Gyer, HLS, LA
Marie-Emmanuelle Hartness, GSE, BOS/Campus
Kenneth Kaufman, College, BOS/Campus
Yvette Lavery, HMS, LA
MacKenzie Lawrence, College, NY
Serena Lese, HBS, NY
Ryan Pallas, College, LA
Henry Shikongo, A.R.T., BOS/Campus
Stephanie Simpson, A.R.T., LA
Andre Sulmers, College, NY
Phillip Wilson, Ext., LA
Zhiye Yang, College, BOS/Campus
*FOH = Friend of Harvardwood
Alumni Profile: Maggie Shipstead AB '05 (Novelist, Seating Arrangements, Astonish Me)
By Emily Oliveira AB '18
Maggie Shipstead AB '05 chuckles as she describes what it means to be a novelist in Los Angeles: tell anyone you're a writer in L.A., and they'll assume you write for the big screen. She can certainly hold her own in the face of Hollywood glamour: In addition to her two New York Times-bestselling novels, her travel writing has appeared in Travel & Leisure, Conde Nast Traveler, and Departures. She has the distinction of being twice named as a National Magazine Award finalist for fiction. 
For years, her "primary obligation" was to attend workshop—Shipstead is a graduate of the Iowa Writers' Workshop—but afterwards found herself suddenly faced with the task of choosing where to live in the world without having a scheduled, round-the-clock job. L.A. was a natural choice of home city for Shipstead, a Mission Viejo native whose parents live in San Diego, and she says there's something energizing about living in a city of creative people in the constant process of making something.
If anything, she notes, "creative people trying to make stuff [is in many ways] more glamorous than the red carpet."
As a travel writer by both side profession and hobby, it's unusual for Shipstead to be at home for a stretch of more than two months at a time; L.A. is home, but it's also a point of leave and return. Though travelling and book research aren't always mutually exclusive, the transition from writing maybe two travel stories per year to writing a handful has kept her very busy, especially in the midst of completing her third manuscript.
Maggie's first novel, Seating Arrangements, was born out of the Iowa Writers' Workshop as a short story. The story shared the same beginning and ending as her novel—a more condensed version of her published work—and then expanded into a debut that went on to win the Dylan Thomas Prize and the L.A. Times Book Prize for First Fiction. Seating Arrangements features the father of a bride as its protagonist and takes place on a Nantucket-like island where his family retreats to celebrate their daughter's wedding. As part of her research for the book, Shipstead traveled to Nantucket on a writing fellowship. Living on Nantucket for eight months while working on her book was a formative experience for Shipstead, who didn't know or talk to anyone on the island.
"The longer I didn't talk to anyone," she says, "the weirder I would get." Weeks would pass without a face-to-face interaction, and the experience "hardened [her] for solitude and focus." Nantucket in the winter is an abandoned town–indeed, writing about an island in the summertime was a form of escapism—and she attributes her foundation in disciplined writing habits to this period of solitary work.
For Shipstead, starting her years at Harvard was a bit of a culture shock, as it can be for many. While she adjusted to life in a city, her Harvard journey was very much a process of "mellowing out after being a competitive high school student," to the point that Shipstead jokes that earning a B+ in a class merited a "good job!" from her parents. She met peers who made her realize, "Oh, so that's who ends up being a Rhodes Scholar."
At first, Shipstead considered concentrating in Social Anthropology, but every class she wanted to take fell in the English department. It was also at Harvard that she took a writing workshop led by author Zadie Smith (White Teeth, Swing Time, NW), who was on campus as a fellow of the Radcliffe Institute for Advanced Study. Shipstead applied for Smith's workshop and, as was the practice at the time, went to inspect the list of admitted applicants posted in the English department. She didn't see her name on the list—until, haphazardly, someone alerted her that she had made the class roster. As it turns out, Shipstead had been looking at the wrong list, and describes the moment as "life-changing." In the workshop, Smith apparently spared her eager Harvard students no level of criticism. 
Rounding out Shipstead's Harvard experience was writing the Hasty Pudding show senior year alongside John Blickstead '06, now a television writer living in Los Angeles. If Harvard didn't change her hugely in an intellectual sense (she jokes that she'd do more of the readings if she had a second time at Harvard), Shipstead credits her collegiate years with giving her a newly imbued sense of confidence. Her immediate post-graduate period initially lacked professional direction. She rented an apartment with some friends and worked at a law firm in Somerville—unsure whether or not she should apply to law school—when she applied to the Iowa Writers' Workshop, assuming she wouldn't be admitted.  
Shipstead's second novel, Astonish Me, features an ex-ballerina re-entering the ballet world via the process of raising her ballet-prodigy son. The time it took from starting Astonish Me to selling it was only five months, which Shipstead acknowledges may have set unrealistic early expectations for just how long the book-writing process would last. It took her four years to write the first draft of her third novel, Great Circle. The manuscript reached a full 980 pages, and completing another draft took somewhere between six and eight months.
Because the book was sold in October 2018, Shipstead explains that its typical window of publication would land in Fall 2020. Due to the upcoming election cycle, however, and this one in particular, publishers are avoiding book releases during that season. Accordingly, Great Circleis due in Spring 2021—the silver lining of the delay being that Shipstead has more time to write.
In crafting Great Circle, Shipstead was "determined to write a long book about a woman... that isn't necessarily a love story." Her protagonist is a female pilot trying to fly around the world from north to south, which required heavy research on aviation and aviation history, especially given that the book begins with the birth of its protagonist in 1910. Though she deals with mental burnout—"my lowest moments were when I couldn't make a choice: past or present tense?" Shipstead says—the best breaks from her four-year writing process has been her travel assignments.  
Four years ago, an editor at Travel & Leisure asked Shipstead if she wanted to go to Hawaii (and get paid to write about it), and the rest has been history. Her love of travel is inspired by both her parents' own travel adventures throughout their lifetimes and a trip to Europe she took with her mom at age 13.
"We didn't have an agenda," she remembers, and the trip lasted a full month. Now, she often gets assigned luxury travel, which can limit the scope to which she's able to write about environmental issues. Shipstead has spent a fair amount of time travelling to and writing about Earth's polar regions, an experience marked by self-immersion in natural beauty in the process of disappearing.
Recalling her travels to the Canadian high Arctic, Shipstead reflects on the fact that visiting the graves of British explorer Sir John Franklin's 1845 lost exhibition now costs money. Of an Arctic cruise she took on assignment, she figures she can "ding [the cruise] for their [use of] plastic," but in doing so would still find "a table full of plastic bottles" in sight. In other words, she continues to be conscious of the fragile worlds to which she travels, but recognizes the limitations of writing relatively shorter pieces for luxury magazines while on assignment. Shipstead laughingly describes an experience when she was writing at a bar on a ship, when a woman approached to ask "if she was creating a little story over there." 
The physical travel and research that go into Shipstead's writing process inhabit a world bigger than any "little story over there."
"Writing has broadened my life in ways I couldn't have anticipated," Shipstead notes, and has "taken her into a wider world." Of course, "going in front of a room full of people and accepting the prizes" she has received for her books were greatly rewarding moments, but to Shipstead, prizes can be arbitrary.
Selling Great Circle was a moment of triumphant relief due to the unusual nature of her 900-page-plus manuscript in its earliest form. Her next book is shaping up to be a collection of stories—which in a way marks a return to beginnings, given that her first novel was expanded from a short story.
Writing full-time has also meant learning how to "deal with her inner critic" and "letting go of a notion of perfection." In "making peace with [her] books not being perfect," Shipstead is able to navigate the days that "get away from her" without too much worry, and she reports this with a measured and self-knowing confidence. 
Emily Oliveira AB '18 is reflecting on her first year of living in Los Angeles, which has included working at a gelato shop along Hollywood Blvd. and at the Manhattan Beach Studios lot where Avatar is being filmed. 
Calendar
FEATURED EVENT | Harvardwood Masterclass in Cinematography with Andrew Sachs AB '97 (LA) - Wed., July 31
In this masterclass, Andrew Sachs will present and demystify one of the latest and most exciting creative and technical developments in years that is shaping the visual language of filmmaking: Large Format Cinematography. Andrew will touch on the history of motion picture image capture, with particular focus on how the "Super 35mm" standard imaging language evolved, past trends in large negative, widescreen and anamorphic imaging, and how we now find ourselves with the widest array of image choices ever available for cinematographers, directors, and producers, and what factors ought to be weighed in consideration of the shooting format.
Through this topic, Andrew will also discuss fundamentals of cinematography, including framing, focal lengths, focus, depth of field, lighting, color and contrast, and how the Large Format trend affects all of these. Depending on the interest and experience of the audience, the masterclass will include a dialogue about various aspects of the craft techniques, specific cameras, lenses, and lighting tools. There will be an opportunity to get hands-on with some of the latest camera tech as well. If you are interested in why and how films look the way they do, there will be much for you to learn!
With over 20 years of experience in physical production, Andrew Sachs AB '97 is a master of film and digital cinema. From Anamorphic to VR, Andrew brings hands-on creative and technical experience as a director of photography to his work as a producer. He has produced numerous documentary series, feature films, and commercial/branded content, and is currently Vice President, Head of Production, at production company Dirty Robber.
Born and raised in New York City, Andrew graduated magna cum laude from Harvard with a degree in Visual and Environmental Studies. At Harvard, acclaimed documentary filmmaker Robb Moss and legendary director Dusan Makaveyev provided lasting inspiration.
Early in his career, Andrew produced and shot a short film starring Harvardwood CoFounder Mia Riverton Alpert AB '99 and Bashir Salahuddin AB '98, "Officer Goodnight" (2001), and continued the collaboration with Salahuddin and writing partner Diallo Riddle AB '97 over the next decade on several shorts including "All Access" (2010).
Andrew's experience as director of photography has spanned music videos for the likes of will.i.am to independent feature films including "Johnny Got His Gun" (2008, starring Ben McKenzie) and stoner noir "Sunken City" (2012), and many documentaries along the way.
After being asked by clients to provide production services, Andrew founded Walking Pictures and produced corporate and branded films as well as a few experimental features, including LA Film Critics Award-winning "The David Whiting Story" (2014).
At Dirty Robber, Andrew line produced the company's first documentary series "Religion of Sports" and helped pivot the business from branded work to docu-series.
Los Angeles, CA
Harvardwood Heads To... Skybar Summer by TIPS - Tues., July 9
June gloom is finally over and it's time to return to our favorite summer retreat! Skybar at the Mondrian is a West Hollywood staple that keeps you coming back for more. This poolside party for professionals is the perfect excuse for a Tuesday night outing. With some of the most beautiful views in the city, Skybar sets the tone to meet the finest and brightest in LA. Network with young alumni and professionals from tech, entertainment, finance, marketing, and more!
Harvardwood Helps: Operation Gratitude Assembly Day - Sat., July 20
At any given time, our facility: "The FOB" (Forward Operating Base), is filled with millions of items donated by Americans from across the country. Once a month or more, we call on hundreds of eager and spirited Volunteers in the Southern California area to help us assemble these items to create the Operation Gratitude Care Packages. Join us! "Assembly" work includes production of the Care Packages, labeling, taping, running packages, re-stocking the lines, breaking down cartons, and other tasks.
Pitch in with Harvardwood Helps and volunteer on Saturday, July 20th!
Harvardwood Salon: Sue Chan AB '92 (Art Director & Production Designer, PATRIOT, GONE GIRL) - Tues., July 20
Dinner with production designer and art director Sue Chan AB '92 will be a rare treat, as she splits her time between the west coast and the east coast. Sue can share with attendees all they want to know about sets—on the big AND small screens! She has a wealth of experience working on films, TV series, and commercials. 
Sue was born in New York City and raised in central New Jersey where her parents co-owned the only Chinese restaurant in town. After studying design with a minor in East Asian Studies at Harvard ('92), she and her husband (Gideon Yaffe AB '92) moved to San Francisco where she found work first in architecture, then in theater before entering film and television. She splits her residence between Los Angeles and Connecticut.
Over the years she has worked in both independent and studio film projects as well as short form and long form T.V. and commercials. Her design credits for film include The Half of It upcoming for Netflix, Shirley upcoming for Killer Films, The Etruscan's Smile with Oscar Nominated Directors Oded Binum and Mihal Brezis, Colossal with Oscar Nominated Director Nacho Vigalondo, The Devil and the Deep Blue Sea, The Congress with Oscar Nominated director Ari Folman, Dancing in September for HBO films, Peep World for IFC Films, and Shades of Ray for Film1 Sundance Channel. The Congress was selected for the director's fortnight at the 2013 Cannes Film Festival. She is currently in prep for the Marvel Studios Film Shang Chi with director Destin Cretin.
Series design credits include Patriot Season 2 for Amazon Studios, the Fox T.V. series The Grinder and Weird Loners, as well as a pilot for Greg Daniels. the producer of The Office.
As a supervising art director, her recent credits include the critically acclaimed Gone Girl for director David Fincher (20th Century Fox Films) which was nominated for Excellence in Production Design by the Art Director's Guild and the sequel to the visually groundbreaking film 300: Rise of an Empire (Warner Brothers Pictures).
"I love what we do in the art department. Designing the world that characters inhabit for the 2 or 3 hours that the audience lives with them is a fascinating challenge and it never grows old. Every project has its unique set of worlds to knit together and the collaboration with the talented men and women who come together to tell each story is endlessly rewarding. I wouldn't trade my job for anything. My work has taken me all over the US, Europe and now Australia and Asia. Working with international and US regional crews has given me a bigger perspective on the world."
Harvardwood Heads To... The Ivy Plus Society's 2nd Annual Summer Nights - Wed., July 24
The Summer days are drifting away and uh oh those Summer nights! Tell you more, tell you more? Well-a, well-a, well-a, uh! The Beverly Hilton's Aqua Star Pool is one of the most famous pools in Beverly Hills and is considered a getaway within a getaway. Your Summer dreams won't be ripped at the seams when you meet The Ivy Plus Society at our exclusive cabana. Join us at this private oasis for a networking night under the stars.
Harvardwood Heads To... IVY Entertainment Summit & Awards 2019 - Sat., July 27
You are invited to the IVY Entertainment Summit and Awards, an exclusive experience at AFI. The event will feature insider tools and strategies to stay viable in a changing industry, how to leverage diversity and inclusion in ways that are good for your pocketbook, and mentoring roundtables. This once-a-year one-of-its-kind exclusive and elite event is quickly becoming the pre-emmys and pre-oscars taste-making industry event of the year. The full day event will culminate with an exclusive power networking reception FREE for All Access Pass Holders.
Harvardwood Co-Hosts the L.A. Screening of UNDERGROUND 68 - Sun., July 28
The 1960s counterculture rises again and shines a blazing light on today's realities in UNDERGROUND 68, the new film from independent filmmaker Peter Coonradt AB '68. Watch this thought-provoking and wildly original film at a special screening on July 28th at Emerson LA, an event co-hosted by Harvardwood and the Harvard Club of Southern California. Peter Coonradt will be in attendance for a post-screening discussion. 
The late 1960s counterculture was a mass awakening. It was a renaissance of music, art, experimental films, underground comix, psychedelic drugs, Eastern philosophy and cosmic consciousness. It was the dawn of the movements for peace, civil rights, environmentalism, sexual diversity and women's liberation.
UNDERGROUND 68 is the story of Ariel Smolik-Valles '17, a Harvard student writing her 2017 senior thesis about campus opposition to the Vietnam war fifty years ago. She digs up more than she bargains for in the unconventional lives of artists, musicians, and activists from Harvard's Class of 1968.
"A dreamlike, multilayered film... spins out different threads of the 1960s revolution and weaves together something quirky and hopeful and touching."  - Harvard Magazine
Watch the trailer and read what others have said about UNDERGROUND 68.
Doors open at 3:00pm and the film screens at 3:30pm, followed by the discussion and mixer until 6:00pm.
Washington, DC
Harvardwood DC Screenwriters Meet-up - Wed., July 10
Join your fellow writers at the DC Screenwriters Happy Hour. It's free and open to the public (cash bar), so spread the word. Come to discuss the craft of screenwriting and enjoy the drinks and the company. You never know who you might meet! When you arrive, please ask the host for the Harvardwood DC Screenwriters Group. The happy hour is usually 5:15pm to 8:00pm, as folks come and go throughout the evening.
New York, NY
Harvardwood Presents Hollywood Legend CARROLL BAKER - Mon., July 15
One of Hollywood's great actresses, Carroll Baker starred in Baby Doll (Academy Award nomination), Giant, How the West Was Won, Harlow, The Carpetbaggers, The Big Country, Cheyenne Autumn, Ironweed, Star 80, Native Son, Andy Warhol's Bad, and
Kindergarten Cop,among many others.  And she has just published a murder mystery, Who Killed Big Al?, filled with colorful characters and amusing twists and turns--and a surprise ending!  The mystery is in the Agatha Christie tradition, but Ms Baker has a voice of her own.
Film historian Foster Hirschwill interview Carroll Baker about her long and distinguished career and her new novel, which is her fourth published book. 
Carroll Baker's book will be available for purchase at $20, and a booksigning will follow the interview.
Harvardwood Co-Hosts Tuning In: HLS Alums in the Music Business - Tues., July 16
Please join us for a discussion of "hot topics" and trends in the global music business. Our panel includes HLS alumni who are leaders of the diverse players in the music industry. HLS students in New York for the summer are especially welcome.
Panelists:
Susan Genco, HLS '93
Co-President of The Azoff Company
Mike Huppe, HLS '95
President and CEO, SoundExchange
Todd Larson, HLS '04
Partner, IP/Media, Weil, Gotshal & Manges LLP (moderator)
Tucker McCrady, Harvard '87
EVP & General Counsel, The Orchard
Jeff Walker, HLS '88
EVP, Business Legal Affairs, Sony Music Entertainment
Get notes on your script BEFORE you submit
Thinking of entering the annual Harvardwood Writers Competition, but unsure whether or not your script is ready? Harvardwood offers a Script Review service that gives writers specific and thorough notes, so their scripts are in the best shape before they send it out. You get a pair of professional, critical eyes to show you what you should be thinking about in your next rewrite(s). All of our readers are professional working writers, so it takes 2-3 weeks to receive your notes. With the July 31st Writers Competition deadline looming, be sure to get notes in time to turn around the next draft of your script!
---
DISCLAIMER
Harvardwood does not represent or endorse the accuracy or reliability of any of the information, content or advertisements (collectively "Materials") contained on, distributed through, or linked, downloaded or accessed from any of the services contained in this e-mail. You hereby acknowledge that any reliance upon any Materials shall be at your sole risk. The materials are provided by Harvardwood on an "AS IS" basis, and Harvardwood expressly disclaims any and all warranties, express or implied.
Do you like this post?