In This Issue:
NEWS
Featured Member Posting: Outreach & Administrative Assistant (Harvardwood) - Cambridge
Recap of the 2018 Harvardwood Summer Internship Program
Residents of the Pacific Northwest, take the new chapter survey!
Accepting applications to the LA HWP-TV Modules - Deadline Sept. 16th
Seeking venue options in the DC area
Still accepting submissions to HW Publishing's Once Upon a Fairytale
FEATURES
Exclusive Q&A with Tracey Bing MBA '01 (Producer, Nappily Ever After)
Industry Successes
New Members' Welcome
Alumni Profile: Sam Shaw AB '99 (Co-Creator & Showrunner, Castle Rock, Manhattan)
CALENDAR & NOTES
Calendar
25% discount off ITVFest passes for Harvardwood members
---
Message from Dona
Oof, summer's over already? Say it ain't so!
As long as we're in the back-to-school swing of things, I'm heading back to Cambridge later this month for an info session on Harvardwood 101 at the Harvard OCS (thanks for hosting us, OCS)! Harvard undergrads, here's your chance to ask me your questions face-to-face about the 101 application process and the Harvardwood Summer Internship Program. There will also be 101 alumni on hand to answer your questions about the student experience!
And New Yorkers, you are in for a treat this month. Definitely check out the calendar for the great events featuring Walter Shapiro and Fran Leadon.
Have a great Labor Day Weekend!
- Dona
Featured Member Posting: Outreach & Administrative Assistant (Harvardwood) - Cambridge
Interested in pursuing a career in the arts, entertainment or media after graduation? Consider working for Harvardwood, a global non-profit organization for Harvard University alumni, students, faculty, staff, and friends working or strongly interested in the arts, media, and entertainment. The purpose of Harvardwood is to provide information, resources and professional opportunities for our members, while also endeavoring to strengthen ties among the arts, media, entertainment and education for our members and the broader community.
Harvardwood seeks an enthusiastic, motivated, entrepreneurial individual to take on the role of Outreach and Administrative Assistant. This person will work closely with the Executive Director in executing various activities to expand and enhance the organization. Specific duties will include, but are not limited to, the overall maintenance of the Harvardwood database and website (no html knowledge required), member communications, and expanding Harvardwood's reach into the broader community by identifying more opportunities for public service. Public service opportunities can range from local or on-campus based events to online initiatives and more, and will underscore Harvardwood's mission to strengthen ties among the arts, media, entertainment, and education. This is a great opportunity to network with Harvard alums working in the arts, media, or entertainment.
The current Harvard College student MUST be eligible for the Federal Work Study Program.
Recap of the 2018 Harvardwood Summer Internship Program
A huge round of applause to volunteer & Harvardwood Board member Marie Kim AB '04 for organizing another stellar slate of events for the Summer Internship Program!
"The Harvardwood Summer Internship Program provided me with multiple opportunities to seek advice from important executives in the film and television industry. The regular events gave me the chance to make individual connections with contacts that will prove valuable upon my graduation. Marie (Kim) does a wonderful job of making sure your resume makes it into the right hands, whilst offering crucial advice and guidance throughout the program. I also had the pleasure of making friends with fellow interns from both Harvard and Yale at the networking events. I implore all students that are in Los Angeles over the summer to sign up!"
— Max Mezger AB '20
Harvard studentsL if you want to learn more about the Summer Internship Program and Harvardwood's flagship J-termship program, Harvardwood 101, we'll be at the Harvard OCS on September 14th for an info session with Executive Director, Dona! Come learn more about the program, get all the application deets, and ask your questions about the 101 experience from our panelists—other Harvard students who've done the program before!
Residents of the Pacific Northwest, take the new chapter survey!
Aligned with the mission of Harvardwood, the purpose of the Pacific Northwest Chapter of Harvardwood is to bring together Harvard alumni and affiliates working in arts, entertainment, and media to build a supportive community of like-minded folks.
Now through September 15, 2018, we're administering a short survey (3-5 minutes) for PNW-based members to inform our events and programming in the upcoming year as we revive the chapter.
All responses will be kept confidential, and we thank you in advance for taking the time to complete the survey.
Accepting applications to the LA HWP-TV Modules - Deadline Sept. 16th
Now through Sept. 16th, we're accepting applications to the Fall 2018 Harvardwood Writers Program - TV Modules (HWP-TV)!
HWP-TV uses peer review, guest speakers and workshops to foster a motivating and supportive environment for each participant's writing. Participants of the HWP — TV Modules may be considered for the annual Harvardwood Most Staffable TV Writers List (see below). All writers must be based in LA and Harvardwood Full Members.
There is a high expectation of preparation and writing done outside of the meetings (approx. 15-20 hours per week). Each module will have approximately eight participants, and will meet for approximately eleven sessions over a fourteen-week period beginning tentatively in late September 2018. The program has a strict attendance policy, so please make sure that you can fully commit before applying. Participants are required to give constructive feedback to fellow writers in each session, so there is an expectation that you will have read applicable work prior to the meeting. The modules are successful because of this peer review, and you should expect a "writers room" format for your group.
Seeking venue options in the DC area
DC-area residents, we need YOUR assistance! Harvardwood is eager to bring more events to our DC members, but in order to do so, we need access to free or affordable venues.
If you live in or familiar with the DC area and can hook us up with such a space, please email us. Examples of good spaces are: the conference room of a law firm; small theaters or screening rooms; the private room at a restaurant, bar, wine bar, etc.; classrooms at a community college or local school; the community room of a public library; art galleries... get creative, we're open!
More specifically, we're organizing a speaker event to take place in October 2018. The capacity for this type of event would ordinarily be about the size of a classroom or a conference room, but again, we can be flexible! If you have any suggestions or spaces available, we hope to hear from you soon. Thank you!
Still accepting submissions to HW Publishing's Once Upon a Fairytale
Harvardwood Publishing is reinventing the fairytale! We are currently in the middle of the submission period for our upcoming anthology, Once Upon a Fairytale, which will feature modern retellings of classic fairytales in the form of short stories, poems, and songs. What would a contemporary version of a Cinderella, Hansel and Gretel, or Little Red Riding Hood read like if written today?
Submissions must be written in English. Open to unpublished and previously-published authors. No Harvard or Harvardwood affiliation necessary, so spread the word to all of your writerly friends and colleagues!
Exlusive Q&A with Tracey Bing MBA '01 (Producer, Nappily Ever After)
The latest movie from producer Tracey Bing MBA '01, Nappily Ever After, will be released this month on Netflix! Starring Sanaa Lathan, Ernie Hudson, Ricky Whittle, and Lynn Whitfield, the film is adapted from a novel of the same name by Trisha R. Thomas and directed by Haifaa al-Mansour. Stream it on Netflix beginning September 21st! (Harvardwood also caught up with Tracey to talk about her career previously—read her full alum profile!)
Q.
Congratulations on the upcoming release of Nappily Ever After! This project was previously in development by Universal Pictures fifteen years ago, before being revived more recently. How did you first become involved with this project?
A. In 2005, when I was VP Production and Acquisitions at Warner Independent Pictures, an executive from Marc Platt Productions at Universal submitted the project to me. At that time Halle Berry was attached to the project as both an actress and producer. I fell in love with the material because it so resonated with my own experiences. As a little girl, I was never happy with my hair, and having been influenced by European notions of beauty that proliferated society through advertising and images that were prevalent (and one blond-haired Barbie), I begged my mom to straighten my hair. My hair was never the same. And this issue continued throughout my life. We didn't end up making the film at WIP, but the story always stayed with me. And now and again, I would ask what happened with the project and whether it was made.
Five years ago, I was asked to put together a slate of African American films for eOne. And Nappily Ever After was the first film I thought of. But after several years spent getting the rights out of turnaround and developing the script, eOne's business had changed and I had to find a new home for the project. I took the film to Netflix, and they said yes. The rest is history. They've been exceptional partners all the way through. 
Q.
The team behind this film is impressively diverse, from of course the cast led by Sanaa Lathan to director Haifaa Al-Mansour. How difficult was it (or wasn't it) to get all these busy folks together and attach to the film?
A. My goal is always to work with a diverse team both in front of and behind the camera. About two years ago, we started discussing who could play Violet. We needed to find someone who had the chops to go through such an intense emotional rollercoaster, and who could lay themselves bare. Though there are many comedic moments in the script, the story is so much deeper and required a strong actress. And someone courageous enough to shave their head on camera, which takes major cojones!  We immediately thought of Sanaa. 
So we reached out to Sanaa's agent, and Marc Platt called her directly. Having a producer of that caliber is an invaluable asset.  But convincing an actress to shave her hair off on camera was not an easy proposition. It took time. And Sanaa wanted to know who would direct her in the film. 
In terms of directors, we really wanted to find someone who was going to give the film a unique point of view. We wanted it to feel fresh. There are a number of African American films that follow a formula. We didn't want to do that. I felt strongly that a woman, and preferably a woman of color, should direct the film, though we met with all types of candidates. Sometimes it's difficult to get a female director to do a romantic comedy because they feel like they are being pigeon holed.
I asked Rena Ronson at UTA for suggestions, and she asked if I had met Haifaa Al-Mansour. I was a huge fan of her film Wadjda, which I saw at Toronto many years ago. She had just shot Mary Shelley. And when we met, she had a distinctive point of view, and we knew Sanaa and other cast (and crew) would respond to her. Plus she has really curly hair and understands some of the issues our lead character endures through her own experiences in Saudi Arabia.   
Industry Successes
It's out! Jack Ryan, starring John Krasinski, was released August 31st on Amazon Prime. Get insight into the new series from co-showrunner Carlton Cuse AB '81 from this TheWrap.com interview.
This summer, Chloe Yellin AB '07 joined MRC as VP of film. Per The Hollywood Reporter: "She joins the studio after serving as the director of development at Universal, where she oversaw titles like the 50 Shades franchise, the Neighbors movies and Bridget Jones's Baby."
Lots of exciting news from Master of None co-creator Alan Yang AB '02! His upcoming comedy series Forever, starring Maya Rudolph and Fred Armisen, premieres on Amazon Prime on Sept 14th. Watch the trailer! And on the feature side of things, Alan wrote and will direct upcoming feature Tigertail, starring John Cho, Tzi Ma (Arrival), and Christine Ko (Hawaii Five-O, The Great Indoors). 
Lillian Yu AB '11 (Powerless, Warrior) sold her spec script, Singles Day, to New Line! The romantic comedy centers on November 11th, the "anti-Valentine's Day" Chinese holiday.
In theaters now is Searching, a digital thriller starring John Cho and produced by Adam Sidman AB '10. In a hyper-modern thriller told via the technology devices we use every day to communicate, a father must trace his daughter's digital footprints before she disappears forever. Certified FRESH on RT!
ICYMI, the Chicago Tribune visited Diallo Riddle AB '97 and Bashir Salahuddin AB '98 on the set of their new series for Comedy Central, South Side. Check out the great Tribune article featuring Diallo and Bashir, who are the show's co-creators and showrunners.
Speaking of Chicago artists, welcome the debut book by poet José Olivarez AB '10, Citizen Illegal. To be released on Sept. 4th, Citizen Illegal "paints vivid portraits of good kids, bad kids, families clinging to hope, life after the steel mills, gentrifying barrios, and everything in between. Drawing on the rich traditions of Latinx and Chicago writers like Sandra Cisneros and Gwendolyn Brooks, Olivarez creates a home out of life in the in-between."
Peter Lawson Jones AB '75, JD '80 plays Judge Thomas Jackson in a scene with Matthew McConaughey, Bruce Dern, and Piper Laurie in White Boy Rick, which premieres September 7th at the Toronto International Film Festival. The film, which opens nationwide on September 14th and also stars Jennifer Jason Leigh and Brian Tyree Henry, tells the story of Richard Wereshe, Jr., the youngest informant in FBI history. Peter can also be seen in The Assassin's Code, starring Justin Chatwin and Peter Stormare.
FUNNY AF, a stand-up comedy show hosted and produced by Sam Clark AB '15 (Netflix's Magic for Humans), is returning to Santa Monica on Friday, September 14th at 9:00pm! This month featuring hilarious comics from Comedy Central, FOX, Jimmy Kimmel Live, and The Tonight Show! Get your tickets at here.
New Members' Welcome
Harvardwood warmly welcomes all members who joined the organization over the past month, including:
Andrew Adler, College, NY
Jake Ascher, College, NY
Dori Berinstein, JFK, NY
Eliza Blair, College, LA
Michele Brewster, HDS, Other U.S.
Michael Bruce, College, Boston/On-Campus
John Byun, College, NY
Mario Cader-Frech, HDS, Boston/On-Campus
Lily Cameron, FOH, LA
Lisa Chiu, FOH, Other U.S.
Amy DiGiovine, Staff, Boston/On-Campus
Meg Dudley, FOH, LA
Casey Durant, College, LA
Bora Fezga, College, SF/Bay Area
Pilar Fitzgerald, College, Boston/On-Campus
Garance Franke-Ruta, College, NY
Brian Friedman, College, Other U.S.
Jonathan Funke, College, NY
Nathan Gershon, Ext., LA
Lexa Gluck, A.R.T., LA
Peter Grudin, GSAS, Boston/On-Campus
Theodore Hong, FOH, Boston/On-Campus
Derrick Hsu, HBS, LA
Ugwunna Ikpeowo, HBS, LA
Dalie Jimenez, HLS, LA
Thomas Kleh, FOH, NY
Shawn Nabors, A.R.T., LA
Ian Power, College, LA
Alison Rich, College, LA
Maura Roosevelt, College, NY
Rodney Sanders, GSE, NY
William Shelton, HBS, LA
Emily Song, HBS, LA
Roniel Tessler, FOH, NY
Duilio Varella, Etx., LA
Olivia Wallace, College, Boston/On-Campus
Scott Wo, College, LA
FOH = Friend of Harvardwood
Alumni Profile: Sam Shaw AB '99 (Co-Creator & Showrunner, Castle Rock, Manhattan)
Written by Adrian Horton AB '17
When Castle Rock premiered on Hulu in July, it was familiar ground for Sam Shaw, its co-showrunner, along with college friend Dustin Thomason AB '98. Castle Rock weaves together characters and plotlines from Stephen King's multiverse in the fictional town of Castle Rock, Maine—a place Shaw imagined long before he dreamed of a career writing for television.
Writing in some form, however, has been a recurring theme in Shaw's life since he scrawled story ideas on the cardboard backs of his dad's dry-cleaning pads. Growing up in Brooklyn Heights, New York, as the son of two lawyers, Shaw was drawn to creative output at an early age. His parents "had a lot of big yellow legal pads that they'd bring home, so I spent a lot of time when I was a little kid writing what I could call novels, but were basically the scrawlings of a six- or seven-year-old lunatic," he says.
As a kid, he was fascinated by language and, around the time of elementary school, by the work of horror writer H. P. Lovecraft (whose writing, he admits, now seems "turgid"—"he didn't age well"). "I was super into those stories, and part of it was like the discovery of this unknown continent of words and language," he remembers.
Shaw attended St. Ann's School in Brooklyn, where he was engrossed by theater and thought of becoming an actor ("that seems completely insane to me now") and then Milton Academy, outside Boston, where he was devoted to jazz music (a former career idea that is "probably the only leap professionally that seems crazier and more of a folly than trying to make a living as a writer.")
At Harvard, where he studied English, Shaw frequently returned to his original interest in writing, particularly prose fiction. He wrote a novel as a creative thesis, after a summer roadtrip across the country introduced him to the humor and cadence of Don DeLillo. "Basically what I was writing was bad DeLillo fan fiction," he jokes, "and that became my thesis."
The thesis may not have been DeLillo's greatest tribute, but it did receive some positive feedback from the English department and, for Shaw, solidified an inkling of pursuing writing as a career. The thesis "was definitely a point where I fell in love with a certain experience of writing.... It was the moment when I started to nurse the idea that I could make a living writing.
"I wanted to be a writer but I didn't really know what that meant or how to pursue it."
With the road to writing fiction unclear, he went for what seemed fiction-adjacent: a job in advertising in New York following graduation in 1999, where he "thought a lot about what it would be like to be a writer, but I didn't write a lot."
This was in 2000 and 2001, in an office four blocks from the World Trade Center. He wasn't at work on September 11th, but "when we were finally able to go back to our office, all of downtown had this terrible, burnt, acrid smell of tragedy everywhere, and it was like an alarm clock went off. I knew I had to try to do something else."
So he got enough writing together to apply to several MFA programs, and was accepted into the Iowa Writer's Workshop for fiction.
Shaw "adored" Iowa—the city, the program and faculty, the authors he'd never read before, the fact that there was always a person waiting to hang out at the bar at the end of a writing grind. Mostly, though, he adored the "intensely social experience" of learning among a community of writers. "I just fell in love with a whole bunch of my classmates—one of them literally, and we now have two children. But some of our dearest friends on the planet are friends that we made at Iowa."
The MFA program also helped him explore the "intermediary space" of others' work in progress—unfamiliar territory if you're confined to the poles of rough drafts and others' polished, published work. "For the most part, when you're trying to become a writer, most of the work you do is pretty mediocre, which can be a confusing experience. Every day you're confronted with the huge gulf between the stuff you love that inspires you to try to do the work in the first place, and the work that you are producing and are capable of producing."
Iowa helped narrow what journalist Ira Glass calls the "taste gap," and Shaw graduated still intending to write prose fiction. He went back to New York with his now-wife (they were married in 2010). While she worked as a fact-checker at the New Yorker, he worked on a novel and short stories. But the experience of writing outside the social sphere of the writers' workshop turned out to be "soul-crushingly lonely," he says.
Working from home and detached from the normal 9-5 career rituals of life in New York, Shaw began to feel "a little bit like a ghost." He picked up some nonfiction work for Harper's and This American Life, "honestly so that I would have the occasion to talk another human being during the day."
And then television came knocking.
Dusty Thomason, his friend from college, was out in Los Angeles by then, following up on the success of his "Da Vinci Code-esque" novel The Rule of Four with a cop show on ABC called The Evidence. Thomason needed help with some of the show's writing—would Shaw be interested?
"I had no idea what a police procedural was," Shaw said. "My wife and I were checking out CSI DVDs from the library and trying to see how they worked." Nevertheless, he spent several months gathering writing credits on the show, as well as a new series pitch with Thomason for FX.
"At a certain point, I realized that the most lucrative work I was doing and the work that I loved best was all happening on the West Coast." So in March of 2011, Shaw and his wife packed up and moved permanently to LA.
By this point, Shaw had already spent several years writing, researching, and re-writing a pilot script for his own show based on the Manhattan Project, the top-secret development camp for America's nuclear bomb in Los Alamos, New Mexico, during World War II.
He started working on the script for what would become the WGN series Manhattan around 2007, as a practical tool to book more TV jobs. He didn't get distracted by chasing TV trends at the time; instead, he says, "I just set out to write a show that I would love to watch, a show that would interest me"—a period drama based, in large part, around the very accessible topic of nuclear physics.
But Shaw found more than enough emotional and ethical inspiration in his extensive research for the script. The more he looked into the Manhattan Project, the more it "started to feel like this odd skeleton key that unlocked a whole bunch of contemporary questions. And it started to feel like an origin story of a whole bunch of problems, from the relationship between secrecy and democracy, civil liberties, freedom versus a sense of security, and politicizing science."
He filled his house with out-of-print books about nuclear physics, the contractors who built temporary housing in New Mexico, site floorplans, war-time ration reports. And then he wrote draft after draft. "For a bunch of years, my kind of second job and my obsession was rewriting this pilot. And in some ways, I think I learned to write TV by writing and rewriting the pilot of Manhattan."
By the time Shaw relocated full-time to LA, the strength of the Manhattan script landed him a steady job writing on the first season of Showtime's Masters of Sex. Despite his TV writing experience, Masters of Sex was the first time Shaw spent significant time on set, hearing actors speak his lines and working through each stage of bringing a period drama off the page.
Showrunner Michelle Ashford and producer Amy Lippman AB '85 "were both really generous in giving me exposure to a whole bunch of aspects of the prep process, the production process, and the post-production process, too—how do you cut a show, how to you work with editors."
After one season at Masters, Shaw left to launch Manhattan. A meeting with legendary TV director Tommy Schlamme of West Wing fame, arranged through their mutual agent, led to a creative partnership and show deal with WGN.
Manhattan premiered in 2014, and Shaw remembers the collective endeavor fondly. With television, he comments, "it almost never happens that everybody is personally invested in the project and everybody is also really great and really smart. But that was the case with this show." With brilliant writers, producers, crew, and an "extraordinary murderers' row" of actors, the show was a creative dream.
Thus, its cancellation after just two seasons was "a huge drag."
"There was definitely a period of denial. It just felt impossible that we wouldn't have the chance to continue... you learn so much about how to make a show while you're making it, and it just felt like such a crime that all the institutional knowledge of how we were going to do it and do it well was lost."
The surprise cancellation left him "a little bit dazed and directionless," but eventually, he and Thomason started batting around ideas again, and they circled back to his old loves of H.P. Lovecraft, Stephen King, and other suspense writers. "I was interested in the geography in those writers' work, and the idea that these were these small towns that were kind of these lightning rod towns, that were the site of not just one nightmare or disaster, but were the site of Biblical reigns of terror that beset them for decades or centuries."
The pair made an overture to J.J. Abrams and his company, Bad Robot, about interpreting some of King's creations for a TV series about Castle Rock. With their support, they approached King for his approval. "We were thrilled, we were very gratified" for his support," Shaw says. "He's been very generous with the license that he's given us."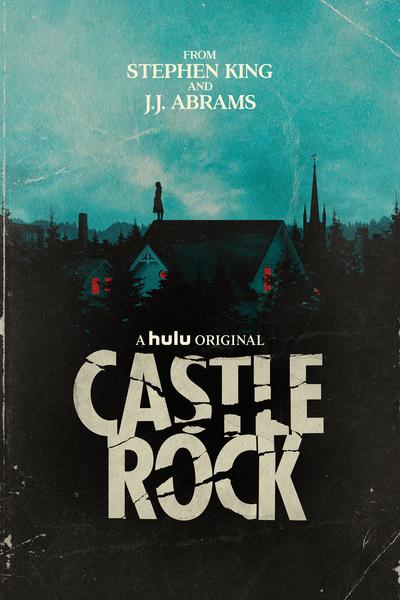 With Castle Rock now on the air, Shaw is resting comfortably in the lull between production seasons. But soon he'll be back to the madness of showrunning, in which "you sort of lead a life of triage. And always feel as if there are three or four tasks that go unanswered in any given day because you're just hustling."
One of the main challenges of running a show, he said, is carving out writing time from an already full juggle of other tasks. The one thing that is "absolutely crucial" is to have a good script ready for the director on the first day of prep. "If there's nothing to shoot, the train runs off the rails—that's the one sacrosanct rule."
He said he's deliberate about protecting writing time—through strong boundaries, help from assistants, or the classic cutting out some sleep to write from 11 p.m. to 2 a.m. Luckily, writing for TV provides the unrelenting pressure to "disengage, just by necessity, some of the mechanisms of self-doubt that otherwise can make writing difficult, for me at least. You just don't have the luxury to second-guess."
His advice for aspiring creatives is twofold: practically, read as many scripts as you can—Shaw used to read two to three per day, and often camped out at the Writers Guild library to develop a deep familiarity with the form.
But the most influential advice he's received, though he doesn't remember who said it, is to "stop thinking about my writing as art, and start thinking about my writing as work. I'm not saying that's great advice for everybody—I still harbor all sorts of romantic ideas about the art of writing. But it was really important to me to begin to focus on the practice of, practically, sitting down and doing the work, rather than harboring some kind of ideas of my muse and my art."
In the end, Shaw concludes, "You've got to write the books and spend the time to do the work.
"That's been the great differentiator in people I know who have gotten traction in either fiction writing or TV, and people who maybe haven't been as successful—who has the drive for it?"
Adrian Horton is a freelance writer who graduated from Harvard College in May 2017 with a degree in History and Literature. Following graduation, she worked as a researcher-writer for Let's Go 2018 in Greece and Italy. An avid traveler, she's currently based in Cincinnati, Ohio, though that could change tomorrow.
Calendar
FEATURED EVENT | Harvardwood LA Filmmakers' Mix&Match Mixer - Wed., Sept. 5 (LA)
Check out Harvardwood's first-ever Filmmakers' Mix&Match Mixer! We're inviting anyone with an idea for a short, webseries, pilot, or feature they're looking to get off the ground with a dedicated team of like-minded folks. Attend our casual creative Mix&Match to mix and match with potential team members and move forward with your project now. Because if not now, then when?!
The Filmmakers' Mix&Match is only open to Harvardwood Members & Friends and free to attend. Advance RSVP is mandatory. Please fill out the brief form linked below, where you'll be asked what role(s) you are (e.g., Writer, Actor, Film Composer) and what role(s) you're seeking for your next project.
At the mixer, you'll have the chance to connect with precisely the people you're missing on your production team. You can even get an idea of who will be attending here. Go forth and tell stories!
Los Angeles, CA
Harvardwood Heads To... The Ben Band children's music concert - Sat., Sept. 8
Join The Ben Band for some whacky family-friendly songs. Subjects include:
-Ben's alarm clock, who wakes up everyone in Ben's apartment building whenever Ben goes out of town...
-Ben's fridge, Fred, who is very shy and only ever says the word "Ummm..."
-Ben's guitar, who interrupts during every performance to complain that audiences only pay attention to Ben, not to the guitar...
... and many other characters.
The Ben Band brings animals, objects, food, transportation, and just about anything else you can imagine to life. You may not know it, but the items around you have very strong opinions about the world - and if you want to hear what they think, you'll need to attend this show!
Harvardwood Heads To... The TIPSy Sunday - Sun., Sept. 16
Come unWINEd with us in Malibu this September and celebrate the end of Summer. The Ivy Plus Society invites you to a special Sunday party at Rosenthal Wines, a laidback outdoor bar & patio located across the beach on Pacific Coast Highway. Each guest will receive one complimentary glass of wine and we encourage you to BYOC (Bring Your Own Cheese) and other picnic delights since outside food is allowed. If you're not in the picnic packing mood, a food truck will be on site. Early Bird tickets are limited, so grab yours today!
Harvardwood Heads To... The Bacchae at the Getty Villa - Thurs., Sept. 20
The Bacchae is perhaps the most popular of Euripides' surviving plays. Directed by Anne Bogart and performed by actors of the SITI company of New York, the performance is full of striking dialogue, frenzied action, and choral songs of great power and beauty. Dionysus is the Greek god of wine, intoxication, ritual madness, and theater. He arrives incognito and in disguise in his birthplace Thebes, to convince the locals on the nature of his true divinity. The play revolves around the confrontation between Dionysus, the smiling, mysterious, soft-spoken and seemingly effeminate god, and Pentheus, the angry, impulsive and inflexible king of Thebes, who is ignorant of himself and his own nature. Dionysus' cult starts to grow rapidly, and women start engaging in secret rituals involving wine, ecstasy and ritual madness. This prompts Pentheus to imprison Dionysus, but this attempt to control the god results in tragic consequences for Pentheus and his entire family.
Harvardwood & HLSA Present: An Exclusive Guided Tour of the Getty Villa - Sat., Sept. 29
Harvardwood and our HLSA of Los Angeles friends are hosting an exclusive and intimate tour of the Getty Villa in Pacific Palisades by Dr. Jeffrey Spier AB '77, the Getty Villa Antiquities Coordinator. Dr. Spier received his B.A. in Archeology from Harvard and has a D. Phil. in Classical Archeology from Merton College, Oxford.
Limited spots are available to Harvardwood Members & Friends on a first-come, first-served basis. You may be placed on a waitlist if no spots are available when you attempt to RSVP. We will contact you if you are on the waitlist and a spot becomes available.
Harvardwood Heads To... Celebrate LA! - Sun., Sept. 30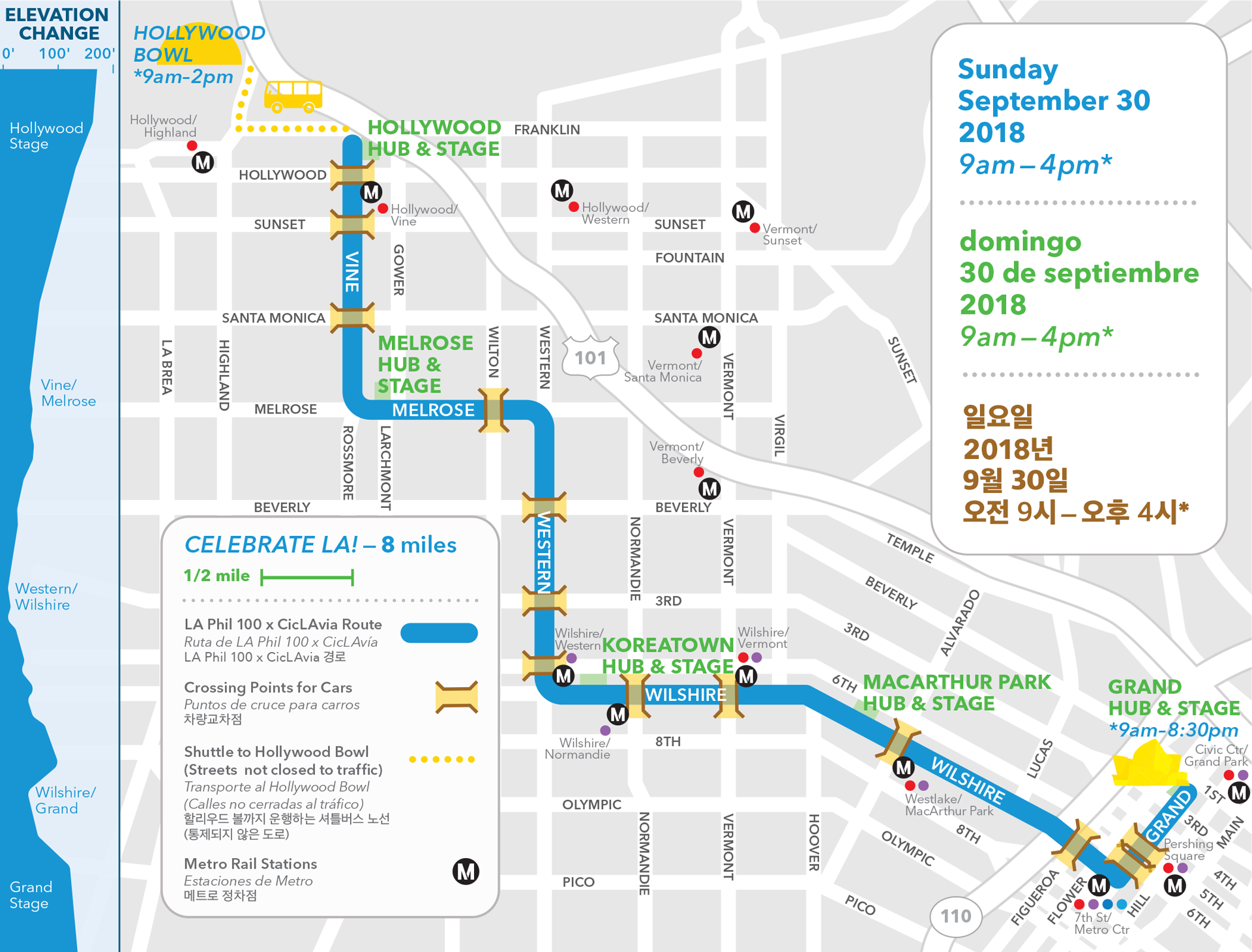 Join the LA Phil for a FREE celebration with hundreds of musicians, artists, dancers, family activities, and more! Be part of this history-making event as the LA Phil kicks off its Centennial season with an epic festival showcasing L.A.'s creative spirit, with 1800 musicians, artists, and dancers coming together to perform at the festival's six hubs and along the eight-mile route itself. And that's not all – the evening ends with a free concert at the Hollywood Bowl, where Gustavo Dudamel will lead the Los Angeles Philharmonic and welcome very special guests – including Katy Perry, Herbie Hancock, Kali Uchis, Youth Orchestra Los Angeles (YOLA), and more to the Bowl stage.
New York, NY
Harvardwood Presents WALTER SHAPIRO: A Veteran Political Journalist Looks at 2018 - Thurs., Sept. 6
The 2018 election are likely to be a turning point in our nation's history—but in what direction? Award-winning veteran political journalist Walter Shapiro is traveling around the country covering the Congressional campaigns, and he has graciously agreed to return to New York for an evening to tell us what he's seeing.
Walter Shapiro is one of our most respected political journalists. He has covered the last 10 U.S. Presidential elections for publications including The Washington Post, Time, Newsweek, Esquire, Washington Monthly, and USA Today. He also writes regularly for The Guardian and is a columnist for Roll Call. He lectures on political science at Yale and is a Fellow at the Brennan Center for Justice at NYU. He is a former speechwriter for Jimmy Carter, and is the author of Hustling Hitler: The Jewish Vaudevillian Who Fooled the Fuhrer and of One Car Caravan: On the Road with the 2004 Democrats Before America Tunes In, about the early skirmishing for the 2004 Democratic nomination.
The event begins at 6:30 with a reception with wine and nibbles; the discussion will start promptly at 7 pm. 
Harvardwood Heads To... Civilization and Other Stories - Wed., Sept. 12
Humans live inside stories, large and small. Some—like cults, and industrial civilization—set traps so fierce we rarely escape them without crisis, or collapse. How can we recognize those stories for what they are? Demolish them, and build better replacements? Join Sharon Mesmer (Annoying Diabetic Bitch), Tracie Morris(Who Do With Words), Helen Zuman (Mating in Captivity), and Sparrow (How to Survive the Coming Collapse of Civilization) for a lively discussion, moderated by Liars' League host Andrew Lloyd-Jones, of options for understanding our shared story-power, and taking it back.
An Official 2018 Brooklyn Book Festival Bookends Event!
Harvardwood Heads To... Composting Utopia: The 2018 Zendik Reunion Tour - Wed., Sept. 12
Sometimes, groups of people get together to try to save the world. Every time, they fail. Usually, they both do great stuff and screw each other up. Thank goodness for art, the best tool ever for composting the stinky guck of utopia-gone-wrong into fertile soul-soil—the other black gold.
This summer, author Helen Zuman (Mating in Captivity: A Memoir, She Writes Press 2018) and vocalist Kyra Gordon—both veterans of Zendik Farm (1969-2013), a pseudo-revolutionary communal cult that aspired to use honesty, cooperation, and artistry to end lying, competition, and ecocide—are mounting the first ever Zendik Reunion Tour: a celebration of the fruits of a painful, joyful, and transformative experience.
Harvardwood Presents Fran Leadon on BROADWAY: A History of New York City in 13 Miles - Mon., Sept. 24
Once upon a time in a small Dutch colony there was a muddy cow path that the settlers called the Brede Wegh.  With time, the street grew longer.  Houses and taverns sprang up, and farmlands gave way to department stores, theaters, hotels, and, finally the hurlyburly of the Great White Way.
Architect and author Fran Leadon will talk about Broadway and the remarkable people who shaped it, and about how that cow path in the middle of nowhere became America's most vibrant and complex thoroughfare.  Leadon's new book, BROADWAY: A History of New York City in 13 Miles explores four centuries in the life of a street--the construction of Trinity Church and the Flatiron, the fire at Barnum's American Museum, the insane asylum that was replaced by Columbia University--and the people who made it what it is, people like Alexander Hamilton, Emma Goldman, Edgar Allan Poe, and "Bill the Butcher" Poole.
BROADWAY: A History of New York City in 13 Miles will be available for purchase, and a booksigning will follow the talk.
Washington, DC
Harvardwood Meet-up at the Blacklist DC Happy Hour - Wed., Sept. 5
The Black List is creating social hubs for writers around the world where they can meet other screenwriters and discuss the craft and the reality of the screenwriter's life. So join your fellow writers at the DC happy hour! Come to enjoy the drinks and the company. You never know who you might meet!
Boston/Cambridge, MA
On-Campus Info Session: Harvardwood 101 & Summer Internship Program - Fri., Sept. 14
Current Harvard students, planning to apply for Harvardwood 101 to spend your 2019 J-term in Los Angeles? Want to learn more about obtaining and excelling at a summer internship in Hollywood? Attend this on-campus info session on both Harvardwood programs at the Office of Career Services.
Student panelists to include...
Priya Amin '19 (2018 101 alumna)
Priya Amin is a senior in Pfoho pursuing a joint concentration in Visual and Environmental Studies and History of Science. She has intersecting interests in educational media and fiction film and animation.
Nikki M. Daurio '19-'20 (2018 101 alumna)
My name is Nikki Daurio and I'm a second-semester junior studying Cognitive Neuroscience and Evolutionary Psychology with a Secondary in VES. I did Harvardwood 101 in January of this year, and instead of the winternship, I shadowed Harvard alum Aleen Keshishian at her company Lighthouse Management. Both of those experiences led me to two of my jobs this summer. I interned at Sugar23, a production company led by Michael Sugar, and I worked as a production coordinator on a film called SPIN for director and Harvard alum Marielle Woods. Lastly, I worked as Chief Communications Officer for the non-profit I started, Green Ribbon Club, where I used skills I learned from Harvardwood 101 to secure a celebrity speaker.
Annabel O'Hagan '19 (2018 101 alumna)
photo and bio forthcoming
Toronto
Harvardwood Heads To... Toronto Film Festival Gala Presentation: FIRST MAN - Thurs., Sept. 6
The Academy Award–winning team of director Damien Chazelle AB '07-'08 (Whiplash, La La Land) and star Ryan Gosling (La La Land) reunites for this biopic on the adventures and life of Neil Armstrong, from his entry into NASA's astronaut program in 1961 to his epoch-making walk on the moon eight years later. Additional information can be found on the TIFF website.
25% discount off ITVFest passes for Harvardwood members
Every October, the Independent Television Festival (ITVFest) brings talented executives, creators, and fans of episodic content to Manchester, Vermont, for 5 days of panels, screenings, and networking. This year ITVFest's Executive Director Philip Gilpin, Jr., who gave a well-received Harvardwood salon talk in Cambridge, has generously offered Harvardwood members 25% off all festival tickets and passes. Just go to https://www.itvfest.com and enter HARVARDWOOD18 at check-out to claim your discount. And if you'll be attending, please let Boston/On-Campus chapter head Adam Pachter know at [email protected]. Adam will be organizing a Harvardwood mixer at ITVFest, details to be announced soon.
---
DISCLAIMER
Harvardwood does not represent or endorse the accuracy or reliability of any of the information, content or advertisements (collectively "Materials") contained on, distributed through, or linked, downloaded or accessed from any of the services contained in this e-mail. You hereby acknowledge that any reliance upon any Materials shall be at your sole risk. The materials are provided by Harvardwood on an "AS IS" basis, and Harvardwood expressly disclaims any and all warranties, express or implied.
Do you like this post?