In This Issue:
Director's Notes
Message from Allison
NEWS
Featured Member Posting: Assistant/Development Coordinator (Big Swing Productions) - LA
Apply for a $500 Harvardwood Heroes community service grant
Tax Day Deadline: Harvardwood Prize for high school juniors
Get 1 year of FREE membership by hosting a summer intern
FEATURES
Where Are They Now? Q&A with Julie Wong MPP '07 (TV Writer, Grey's Anatomy)
Industry Successes
New Members' Welcome
Alumni Profile: David Madden AB '76 (President of Original Programming for AMC, SundanceTV, & AMC Studios)
CALENDAR & NOTES
Calendar
Share your good news with Harvardwood!
---
Director's Notes
It may be April 1st, but this is no joke: next Sunday, the Harvard Yardbirds will be singing the national anthem at the Lakers v. Jazz game at the Staples Center—so cool!
At Harvard, I did a joint concentration in German and Music, so I'm delighted that Professor Maria Tatar, Harvard University John L. Loeb Professor of Germanic Languages & Literatures and of Folklore & Mythology, is coming out to Los Angeles for a very special talk. The event, Words, Weapons, & Beauty: Fairytale Heroines Then and Now, will be on Monday evening, April 30th. Special thanks to Adrian Ashkenazy AB '96 of Petit Ermitage and The District by Hannah An!
— Dona
Message from Allison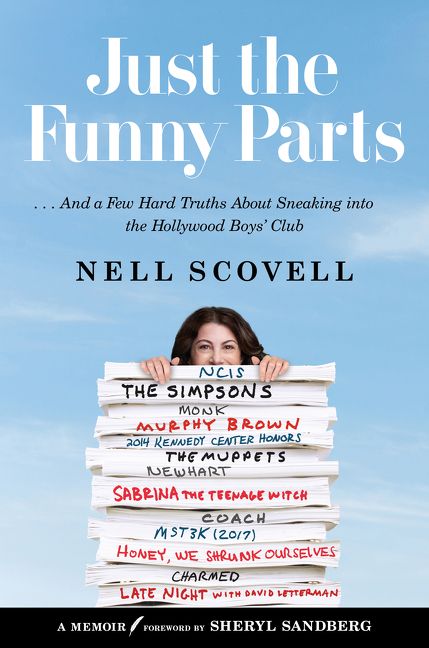 We're all about kick*ss female comedy writers, so it's especially exciting that Nell Scovell AB '82 (Creator, Sabrina The Teenage Witch; Author, Lean In) is joining Harvardwood for a special book discussion & signing on April 18th! Nell will be chatting with friend and Harvardwood Co-Founder Mia Riverton Alpert AB '99 about personal anecdotes that didn't make it into her recently-published memoir, Just the Funny Parts, from her experience on a bunch of shows, including The Simpsons, Late Night with David Letterman, Murphy Brown, Monk, NCIS and The Muppets. RSVP to attend, and you have the option of pre-purchasing a copy of her memoir through Harvardwood for Nell to sign at the event!
But it's not all jokes and comedy during tax season. TWO big deadlines are coming up on April 15th, in addition to your tax returns. High school students planning to apply to Harvard this fall, you can be recognized for your artistic accomplishments via the new Harvardwood Prize—more deets here. We're also accepting applications to our annual Harvardwood Heroes grants program in support of all of you who are committed to community service. The application deadline for both the Harvardwood Prize and the Heroes program is April 15th!
— Allison
Featured Member Posting: Assistant/Development Coordinator (Big Swing Productions) - LA
Assistant/development coordinator for talent-led production company founded in 2017 and focusing on creating a diverse slate of programming for TV and Film. Looking for someone who can wear many hats in this start-up. Some personal assistant work, food-fetching, scheduling, coordinating as well as the "good stuff"—notes on existing projects, coverage, creating writer/director/talent lists, overall project development and origination, chasing down rights, and a heavy focus on original research for projects. Looking for someone with strong organization skills who can manage up for the three co-founders/producers, as well as someone who can grow into a bigger role with the company.
Apply for a $500 Harvardwood Heroes community service grant
This April, apply to become a 2018 Harvardwood Heroes and receive a $500 unrestricted grant! The deadline to submit your grant proposal is April 15, 2018.
Harvardwood awards $500 grants* to applicants who have demonstrated a distinguished level of service to their organizations of choice. Every year, grant winners will be determined by the strength of their proposal. They will receive the first $250 upon announcement of the winners and the balance of the grant upon submission of a final essay six months later. 
You do not need to be a Harvardwood member to receive a Harvardwood Heroes grant (applicants must be current students, alums, staff, or faculty), although Harvardwood members and/or applicants whose service project is arts-related will receive priority consideration.
Launched in 2013, the Harvardwood Heroes grant program aims to spotlight and support Harvard students, alumni, faculty, and staff who have made an exceptional contribution to the community. These Heroes exemplify the mission of Harvardwood by demonstrating the power and purpose of the arts, media, and entertainment in the betterment of our communities.
Speaking of community service, Harvardwood Helps is participating in the Great LA River Clean-up this month. Join the Harvardwood Helps crew, led by program director Stacy Cohen, at the Frog Spot on Saturday, April 21st. Located along the breathtaking Elysian Valley bike path, the Frog Spot is Friends of the Los Angeles River's summer gateway to the LA River. RSVP to volunteer with us!
Tax Day Deadline: Harvardwood Prize for high school juniors
The Harvardwood Board is accepting applications now through April 15th for the new Harvardwood Prize, founded to recognize and celebrate the artistic accomplishments of high school students who exemplify our mission. In light of Harvard University's robust arts communities and arts education opportunities, we hope the Harvardwood Prize will encourage high school students to apply to the College.
The Prize will be awarded annually to a high school junior (rising senior) who plans to apply for admission to Harvard College in the fall of their senior year and who has demonstrated excellence in their dedication to the arts/media/entertainment and its power to enact positive social change. Applicants do NOT need to have any prior affiliation to Harvard University to apply, and there is no application fee. Harvardwood strives to make the application process as inclusive as possible.
If you know of any high school student who is eligible to apply, please share information about the Harvardwood Prize with them!
Get 1 year of FREE membership by hosting a summer intern
Harvardwood seeks accommodations hosts for the 2018 Harvardwood Summer Internship Program (HSIP). HSIP provides a list of summer internship opportunities in the arts, media, and entertainment to interested Harvard students. In addition, HSIP facilitates career-related activities throughout the summer for participating students and companies in NYC and LA. Because several of these internships are unpaid, many HSIP participants are in need of free or discounted accommodations to help defray the costs of accepting these opportunities.
If you have a spare couch, futon, sleeping bag, or room(s) you can provide to a student or students (either free or discounted) for an extended period of time this summer (most internships run from mid-June to early August), please email us with detailed info about your sublet and discounted rates. Thank you!
And students, HSIP listings were published last month, so get your applications in asap if you are still looking for a Summer 2018 internship in entertainment.
Where Are They Now? Q&A with Julie Wong MPP '07 (TV Writer, Grey's Anatomy)
Julie Wong MPP '97 is currently staffed on Grey's Anatomy, though after attending Harvard Kennedy School, she first worked in campaigns and government at the local, state, and federal levels. She was selected to be a CAPE ("Coalition of Asian Pacifics in Entertainment") TV Fellow and a participant of the CBS Writers Mentoring Program. In addition, Julie has participated in the Harvardwood Mentorship Program and the Harvardwood Writers Program, in which she led multiple TV modules.

Q. You used to work in politics.
 

What inspired you to shift career gears to TV writing?

A. I've always loved to write and I've always loved television, but I grew up in a small Northern California suburb and never really thought about being a TV writer as a career. Instead, I went into politics and helped elected officials and candidates tell their stories. But then I realized that I had stories of my own that I wanted to tell.  
Q. In addition to being a past participant of the HWP-TV Modules, then going on to lead them, you've been a CAPE New Writers Fellow and were selected to participate in the CBS Writers Mentoring Program. In what ways were these programs most useful to you?
A. Getting accepted into the CAPE fellowship in 2015 was a huge turning point for me because it was the first time I seriously thought I might be able to work as a TV writer. It also gave me an amazing support system, particularly the other eight writers from my fellowship year.
The CBS Writers Mentoring Program took my writing career to a whole new level. Carole Kirschner (who runs the program) focuses on the business aspects of being a writer and the whole team at CBS works hard to open doors for the mentees. I also had the opportunity to develop a pilot under the guidance of two CBS executives who very generously shared their time, experience, and talents with me. 
The steadiest presence in my writing journey, though, was the HWP-TV modules. I participated in six consecutive modules to give me the structure and deadlines that I needed to finish my specs and pilots while working full-time. The peer feedback system also made my work stronger and allowed me to practice addressing and giving notes. I wrote the spec and pilot scripts that got me into CAPE and CBS in HWP-TV modules. And I wrote the first draft of the pilot that got me staffed on Grey's Anatomy in a drama module. 
Q. How do you think your years spent as a political communications director impacts your TV writing?
A. In politics, I worked with my bosses to write speeches, craft responses to media inquiries, and even answer constituent questions, so I'm comfortable writing in someone else's voice. That's been very helpful to me, especially joining a show with such established characters. I'm also pretty good about accepting notes and rewriting—I don't get attached to my own words.
Industry Successes
Laboratory Conditions, a short by Jocelyn Stamat AB '92, won Best Short Film at the Pasadena International Film Fest. Tribeca festival-goers, you'll have a chance to see the short there this month!
Congratulations to TWO Harvard alumnae, Jessica Kaye AB '00 (left) and Marielle Woods AB '08 (right), who have been selected for the American Film Institute's 2019 Directing Workshop for Women! 
Tune in to Score: The Podcast, launching April 3rd! The podcast will be co-hosted by Harvardwood Advisory Board member Robert Kraft AB '76, film music veteran and former President of Fox Music, who also produced the Score documentary.
Emily Carmichael AB '04, the screenwriter behind Pacific Rim: Uprising, will be teaming up with Colin Treverrow to write Jurassic World 3.
Elisabeth Shue AB '86 has joined the cast of World War II drama Greyhound, also starring Tom Hanks, who adapted the script based on C. S. Forester's novel The Good Shepherd.
ICYMI, "comedy kingmaker" Tom Werner AB '71 (Roseanne, 3rd Rock from the Sun) was recently interviewed by The Hollywood Reporter. In addition to running Werner Entertainment, he is the Chairman of the Boston Red Sox and Liverpool FC.
Bestselling author Nancy Redd AB '03 has a new book coming out in April with St. Martin's Press. Pregnancy, OMG! is the first-ever photographic guide to pregnancy, featuring a diverse lineup of expecting women and medically vetted answers to every possible issue a pregnant woman might experience. To pick up a copy, visit www.nancyredd.com to order from your favorite vendor.
Lorenzo di Bonaventura AB '80 will executive produce a new TV series about the opioid crisis, together with Relevant Entertainment and The Levinson Fontana Company.
***
We regret to announce the passing of attorney and novelist Julie Hilden AB '89 last month. Julie was the author of The Bad Daughter: Betrayal and Confession and Three, which was optioned for a film adaptation. Our heartfelt condolences to Julie's surviving family and loved ones.
Sumner Glimcher AB '48 passed away at the age of 93 on Feb. 27, 2018. Sumner was a distinguished documentary filmmaker and a longtime faculty member at New York University. He was active with the Harvardwood NYC community and kindly mentored recent grads who were interested in documentary filmmaking. Sumner will be greatly missed, and we send our deepest sympathies to his family and friends.
***
New Members' Welcome
Harvardwood warmly welcomes all members who joined the organization over the past month, including:
Ceren Ates, GSAS, Boston/Campus
Jeffrey Balash, HBS, LA
Daniel Barach, HBS, LA
Cherry Brice, College, NY
Leyla Brittan, College, Boston/Campus
Monica Castillo, College, LA
Larry Cherkasov, College, Boston/Campus
Simone Chu, College, Boston/Campus
Bill Claps, College, NY
Jay Davidson, KSG, LA
Pete Davis, HLS, Boston/Campus
Robert Downes, Ext., NY
Danielle Eisenman, College, Boston/Campus
Max Filipchenko, College, Boston/Campus
Dom Furlong, HBS, LA
Jonathan Hamel, College, LA
Celia Kenney, College, Boston/Campus
Emily Kim, College, Boston/Campus
Margaret Kirn, College, Boston/Campus
Melinda Li, College, Boston/Campus
Joe Luongo, College, Boston/Campus
Claudia Martinez, College, LA
Vi Nguyen, College, NY
Carlyle Nicoll, College, LA
Walter Paiva, College, Boston/Campus
Claire Rivkin, College, Chicago
Emma Snape, FOH, LA
Elliott Thornton, College, Boston/Campus
Beth Young, College, Boston/Campus
Andrew Zucker, College, Boston/Campus
*FOH = Friend of Harvardwood
Alumni Profile: David Madden AB '76 (President of Original Programming for AMC, SundanceTV, & AMC Studios)
By D. Dona Le
David Madden AB '76 has been a screenwriter, a producer, a director, and a studio executive. Today, Madden presides over the network that boasts three of the most popular shows on air: The Walking Dead, Fear the Walking Dead, and Better Call Saul. He received an Emmy Award in 2004 as Executive Producer of TV movie Something the Lord Made; during a particularly frigid Chicago winter, he was on set with Julia Stiles for the filming of Save the Last Dance.
Few industry veterans can boast a list of credits and TV/film experience as expansive and varied as Madden's (photo above by Alex J. Berliner / Fox).
But Madden originally aspired to become the next great American novelist.
At Harvard, Madden was involved in the theatre scene and wrote, directed, and acted in plays—"mostly as a desperate attempt to meet girls," he jokes—but his primary focus was completing his first novel. After graduation, Madden moved to the west coast and enrolled in the English literature master's program at the University of California, Los Angeles. By this time, Madden had finished his novel and sent it off to publishers and literary agents.
"They all appropriately rejected it because it was a wildly pretentious and truly unpublish-able novel," Madden laughs. "That was devastating to my 23-year-old ego and my career plan because I'd imagined myself as the next Philip Roth, lecturing one day and receiving prizes for my novels the other day."
Realizing that he did not want to remain in academia, Madden dropped out of UCLA just one course short of receiving his master's degree. Still in Los Angeles and still a writer, Madden did what many writers in Los Angeles do: he began writing screenplays and spec pilots. In the meantime, he supported himself by working with his father, who made industrial films primarily for a car company.
Then, Madden read a Los Angeles Times article about readers who worked at studios to provide script coverage.
"I ran around trying to get one of those jobs, which meant literally driving around. There was no email back then; you just had to go and knock on doors."
Eventually, Madden knocked on the door of Lucy Fisher AB '71, who was at MGM and needed a temporary fill-in reader for a couple of weeks. The timing couldn't be more perfect.
"I think the fact that I went to Harvard and she had gone there was meaningful to her, and I was also lucky to be there on the day that she needed somebody," Madden says. "So she hired me for two weeks, and then right during that period, she left MGM to go to Fox and hired me as a full-time reader there."
A reader's job has remained largely unchanged throughout the years. By day, Madden would read multiple scripts, write synopses, and provide comments; by night, he continued working on his own screenplays and also co-wrote a musical with a friend from Yale.
"I actually worked on the Fox lot, so I was able to watch how movies got developed, how they got made, why they got made, and what kind of process writers went through," Madden explains. "And I had two revelations: I realized my own mediocrity as a writer—and [I realized] that I was really intrigued by the whole movie-making process."
Around this time, Sherry Lansing became the first female president of 20th Century Fox, and having read and been impressed by Madden's coverage, she offered him a position as a creative executive.
"My first instinct was, 'No, I'm a writer, I'm an artist. I'm not a suit, I'm not an executive,'" Madden recalls. "But then I realized I had this agent who never returned my calls and I was trying to support myself, so I decided to become a junior executive."
This decision led Madden to spend the next twenty years of his career in feature filmmaking, first at Fox (1978-1984), then at Paramount Pictures (1984-1987), Interscope Communications (1987-1995), and the Paramount-based Cort/Madden Company (1995-2000). Throughout those two decades, Madden oversaw the making of 20+ films as supervisor or producer, including: Romancing the Stone and Revenge of the Nerds at Fox; The Untouchables, The Naked Gun, and Fatal Attraction at Paramount; and The Hand That Rocks the Cradle, Mr. Holland's Opus, and Renegades at Interscope Communications.
At the time, Interscope was a fledgling production company, before co-founder Ted Field decided to branch out into the music industry with partner Jimmy Iovine.
"They started Interscope Records, and there was a point when [Interscope Records & Interscope Communications] shared the same floor of a building. We would sit on one side of the floor and writers would come into our offices and pitch their very earnest, important stories," Madden describes, "and right when they were at a critical moment, you'd hear down the hall: 'Rico, Rico Suave!' Because the first actor Jimmy signed was Gerardo.
"Interscope Records got their own floor pretty quickly after that. They were too noisy."
With a track record of many successful movies under his belt, Madden developed what he calls "location envy—I wanted to go off and be on the set of movies, as opposed to being an executive in an office." It wasn't just about being out of the office and on set, however; Madden wanted a closer look at all the moving parts of a film production. For example, in the making of The Hand That Rocks the Cradle, Madden asked the line producer if he could cosign every check cut for production in order to gain a better understanding of where and why money was being spent.
"I could see where [the money] was going," Madden details, "and I could ask, 'Why do we need to buy six versions of that shirt? I know the script really well and that shirt's only going to be worn once in this particular scene.'"
Madden's oversight proved effective. The Hand That Rocks the Cradle was completed two weeks ahead of schedule and $200,000 under budget.
When Interscope Communications was overtaken by PolyGram, Madden joined forces with Interscope President Robert W. Cort to found Cort/Madden Company, which then garnered a producing deal with Paramount Pictures under the leadership of Lansing—the woman who had first promoted Madden early in his career. As a partner of Cort/Madden Company, Madden continued to take a more active, hands-on role on set as producer of Runaway Bride and Save the Last Dance, to name just a few of their movies.
"We shot [Save the Last Dance] in Chicago in the dead of winter. Not the best time to shoot a dance movie," Madden points out wryly. "A lot of night exteriors in the brutal, cold wind. That movie was physically hard and that was the moment I thought, 'I've been on location enough.'"
He continues, "I wanted to spend more time at home and the glamour of location life began to wear thin. At this point, all I've done is features; I know nothing about television."
But Madden's career was about to shift into television, a move that now seems prescient but that he describes as accidental. Over a breakfast meeting with a friend, Madden learned that Fox had an opening for someone to produce movies for its three television networks: Fox Broadcasting Company, FX, and the Fox Family Channel (now Freeform). To Madden, this foray into producing movies for TV presented an exciting change and challenge.
"I didn't realize that nobody cared about TV movies because I was so ignorant about television," Madden says frankly. "Very quickly, Fox Family Channel got sold; Fox Broadcasting Company decided that TV movies were not very good business; and FX made a trickle of movies, maybe one or two movies a year. All of the networks, with the exception of Lifetime and the Hallmark Channel, got out of the TV movie business—that business died."
Despite the TV movie industry's dire future, Madden found success in this space. He executive produced Something the Lord Made, which received an Emmy Award in 2004 for Outstanding Made-for-Television movie.
Around this time, FX was receiving buzz for its hit series The Shield, starring Michael Chiklis. Fox executives, under Peter Chernin, decided to shift the company's focus to cable series, and Madden's role with the company officially segued into television. Madden served as Vice President of Fox Television Studios for ten years, during which he oversaw the development of Burn Notice and White Collar on USA, The Americans on FX, AMC's The Killing, A&E's The Glades, and many more hit series. He was promoted to President of FtvS in 2010, and just a few years later, Madden was asked to become President of Entertainment at Fox.
"I had never worked at a network and I really hadn't done that much broadcast, [so] I felt unequipped to do that job, but excited by the challenge of it," admits Madden. "It was wildly educational, and I was exposed to things that on the studio side, on the production side, I had never been exposed to, like the relationship between ad sales and programming, marketing, scheduling, research, all aspects of being a buyer."
Madden was responsible for overseeing fifteen hours of original programming every week—nearly 800 hours of programming a year—in scripted and reality television. "I was able to work on shows as diverse as The Simpsons and Family Guy, but also The X-Files and Grease: Live, which was one of the most fun things to work on, a live television musical."
Although Madden greatly enjoyed his work and work environment at Fox, he eventually realized that he "missed the kind of shows I was able to do at a cable studio, at Fox TV Studios, so when the opportunity at AMC arose where I could get back to doing shows like The Shield or The Killing or The Americans, that seemed like a better fit."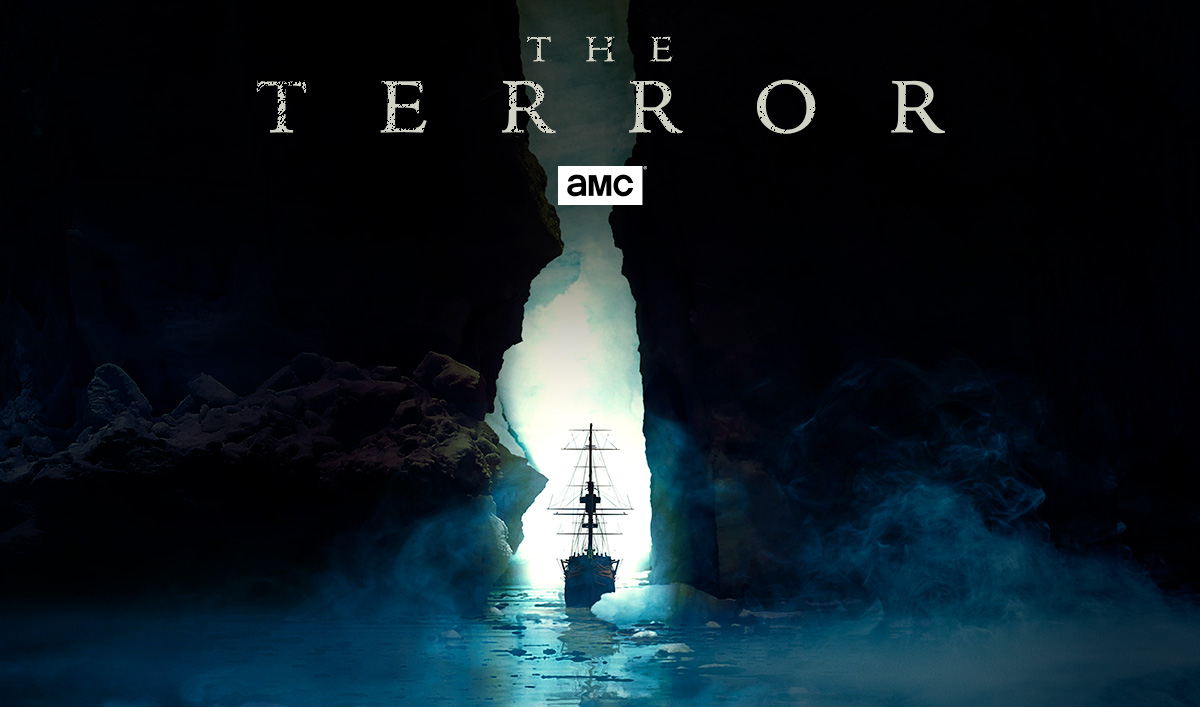 Since October 2017, Madden has served as President of Original Programming for AMC, SundanceTV, & AMC Studios. In addition to being home to a few of the most widely-watched shows on television, AMC/Sundance has an exciting slate of shows upcoming, including Ridley Scott's The Terror, Dietland from Marti Noxon (UnReal), and British crime drama McMafia. Given the incredible amount of content available to viewers, not to mention the continually innovating technology of content providers, Madden is aware of how competitive the television market is. Nonetheless, he's prepared for the challenge.
"I believe that great storytelling will continue to survive," he declares. "A pretty good show will not survive, and a pretty good network will not survive. And I think it's a fair challenge to us, and to the creators out there. [The content] has to be great."
Forty years ago, while he worked on his great American novel somewhere on Harvard's campus, Madden never envisioned that he would become the president of a major network. Even when he began his career in features, the TV industry seemed like foreign territory. Yet it is the sum total of Madden's experiences—as a creative and an executive, working on film sets and in broadcast television—that informs his ability to recognize and cultivate great storytelling.
"The more you understand about all sides of the business, the more effective you are," says Madden. "It's incumbent on the artist to understand the business side, and it's incumbent on the businessperson to understand the artist side, because what we do is a synthesis of art and business. If you think it's only one side, you will be less than half as good as you need to be."
Having had experience writing, acting, and directing, Madden has empathy for the creatives with whom he works, whether it's a writer requesting a deadline extension or an actor trying to make a scene work. And that deep understanding of the creative process, of the value that the creative brings to the table, keeps him humble.
Madden's advice for young executives in entertainment is to remember: "It's all about the talent. The most important thing for a young executive [to have] is humility, remembering that you are not the star. [The executive's] job is to court talent. The star of the room is not the executive; the star of the room is the room."
Similarly, the stars—the writers and directors and actors—must "keep working. Keep learning. Be willing to apprentice."
"You don't have to be a stratospheric success at 25," Madden cautions. "It's a long game. The more experience you have, the better you'll be. The people who are successful in this business are able to make adjustments. There is such a thing as death by rigidity, so you have to be open. Just because you think you're on the Yellow Brick Road doesn't mean that the side trip over here isn't going to get you to an even better place."
Madden's early quest to write the next great American novel might have ended like Dorothy's discovery of the wizard behind the curtain. But his journey in Hollywood continues to be more interesting and entertaining, more full of valuable lessons than even the Yellow Brick Road.
In addition to serving as Harvardwood's Executive Director, D. Dona Le '05 is a screenwriter in LA.
Calendar
FEATURED EVENT | Harvardwood Presents Prof. Maria Tatar on Words, Weapons, & Beauty: Fairytale Heroines Then and Now - Mon., April 30 (LA)
Harvardwood's founding chapter is honored to welcome Harvard Professor Maria Tatar to Los Angeles for a special lecture and reception. Professor Tatar—whose teaching and research interests include folklore and children's literature—will deliver a talk about fairytales in the context of Hollywood storytelling. Professor Tatar will begin with Scheherazade and move on to trickster heroines in fairytales from times past, as well as their modern analogs. She will conclude with some thoughts on mother/daughter rivalry in the "Snow White" story, a tale better known in other cultures as "The Beautiful Girl."
We are fortunate to have Prof. Tatar travel from Cambridge to visit us, and we invite all alumni in the greater Los Angeles metropolitan area to join us on the evening of Monday, April 30th to meet her! For many Harvard alumni, this will be a unique opportunity to feel like you're stepping back into Sever Hall or Barker Center! 
Professor Maria Tatar is the John L. Loeb Professor of Germanic Languages and Literatures & Folklore and Mythology at Harvard. She is the author of many books, among them, Classic Fairy Tales, The Annotated Brothers Grimm, Secrets beyond the Door, and The Annotated African American Folktales.  She is a frequent contributor to NPR and to The New York Times and other media outlets. At Harvard, she served as Dean for the Humanities from 2003-2006, and she is currently a Senior Fellow at the Society of Fellows. She received the 2018 NAACP Image Award for her work on African American Folktales and is the recipient of awards from the Guggenheim Foundation, the National Endowment for the Humanities, and the Radcliffe Institute for Advanced Studies.
Los Angeles, CA
Harvardwood Heads To... The Ivy Plus Society's Moonlight Mixer - Thurs., April 5
With it's stunning sights, delicious cocktails, and fabulous crowd it's no wonder that Skybar "has been one of Los Angeles' hottest nightspots from the day it opened" (The Sunset Strip). Join The Ivy Plus Society at "one of the most beautiful views of West L.A." (LA.com) for The Moonlight Mixer. Mix and mingle under the stars with young alumni and professionals from tech, entertainment, finance, marketing, and more!
Harvardwood Heads To... The Harvard Yardbirds at the Lakers v. Jazz NBA Game - Sun., April 8
Founded 10 years ago, the Harvard Yardbirds will be singing the national anthem at the Lakers v. Jazz game on April 8th! Tickets can be purchased at the Staples Center website here. To best view the Yardbirds, get your ticket in Section 327 (or in that direction), as the a cappella group will be facing Section 327 when they perform.
Harvardwood Salon with Michael Roberts AB '80 (Executive VP, Current Programming, The CW) - Fri., April 13
Sit down to lunch with The CW's Executive Vice President of Current Programming, Michael S. Roberts AB '80. Having over 30 years of experience on the creative side of both television and film, he has a wealth of information to your most pressing questions about the industry and the way things work. Come share a meal and learn.
Michael Roberts was named Executive Vice President, Current Programming, The CW, in 2006. Roberts provides creative direction and oversees staffing for all scripted series on The CW's primetime schedule.
Roberts joined The CW from The WB, where he had served as Executive Vice President, Current Programming since 2004. He joined The WB in 2001 as Senior Vice President, Current Programming.
During his 17 years at The CW and The WB, Roberts has worked on series such as Riverdale, Black Lightning, Supernatural, Flash, Jane The Virgin, Arrow, The Vampire Diaries, Crazy Ex-Girlfriend, Supergirl, Gilmore Girls, and Smallville.
Before joining The WB, Roberts spent 15 years as an executive in motion pictures, most recently at Walt Disney Pictures, rising to Senior Vice President of Production. Roberts began his career at Paramount Pictures as a Creative Executive. Roberts has worked on movies such as Top Gun, Beverly Hill Cop II, and Three Men and a Little Lady.
Harvardwood Presents JUST THE FUNNY PARTS Discussion + Book Signing with Nell Scovell AB '82 - Wed., April 18
Bette Midler says she's "one of the funniest people I know." Garry Shandling told her, "You write like a guy." Her words have come out of the mouths of President Barack Obama, David Letterman, Homer Simpson, Sheryl Sandberg, and Kermit the Frog. You've almost certainly laughed at Nell Scovell's jokes—you just didn't know it until now.
For over thirty years, writer, producer and director Nell Scovell AB '82 has worked behind the scenes on some of TV's most iconic shows, including The Simpsons, Late Night with David Letterman, Murphy Brown, Monk, NCIS and The Muppets. She was the creator and showrunner of Sabrina the Teenage Witch and later teamed up with Sheryl Sandberg AB '91 on the blockbuster book Lean In, which resulted in a worldwide movement.
On the evening of April 18th in Los Angeles, attend this intimate discussion with Nell, who will be interviewed by Harvardwood Co-Founder Mia Riverton Alpert AB '99. Nell will be sharing stories that did not make it into the book... book signing to follow the event.
Harvardwood Helps at the Great LA River Cleanup - Sat., April 21
The Great LA River Clean Up / La Gran Limpieza is back! The largest urban River cleanup in America starts April 2018. For 29 years, FoLAR and our fellow Angelenos have cleaned the Los Angeles River and protected our oceans from trash and refuse. Last year, we mobilized 10,000 volunteers to remove 100 tons of trash. Help us make 2018 even bigger!
Join the movement this Earth Month as we come together to restore habitat, protect nature, and build community through the power of collective action. Located along the breathtaking Elysian Valley bike path, the Frog Spot is Friends of the Los Angeles River's summer gateway to the L.A. River. The Frog Spot serves as a community gathering space, launch pad for River tours and trips, and an exciting performance venue.
Harvardwood Heads To... The Ivy Plus Society's 007 Gala - Fri., April 27
You only live twice so there's no time to waste. Your Mission: Go back to the '60s and revel in the world of Bond when you join us at The h.wood Group and Interscope Records' latest hit, The Peppermint Club. Arrive in your finest formal attire to meet the brightest in West Hollywood as this intimate music lounge hits a high note. The Peppermint Club will be private for our guests from 9-11pm. We won't stop when we're tired, we'll stop when we're done.
New York, NY
Harvardwood Presents The Changing Face of Publishing - Wed., April 11
How is publishing changing? What are the implications and opportunities for authors? In her talk, April Eberhardt will examine five different paths to publication, including a candid discussion of the advantages and disadvantages of each approach from an author's perspective. In addition to the current realities as well as the pros and cons of traditional and self-publishing, she will discuss what partnership publishing is, along with hybrid authorship, and collaborative (also known as cooperative) publishing. Learn how to choose the right path for you and your work, which sometimes involves different paths for different projects, and how to develop a publishing strategy and approach that meets your goals, dreams, timetable, and budget.
Harvardwood Heads To... Arch & Urban Society Book Event - Mon., April 16
The next Harvard Alumni Architectural and Urban Society (HAAUS) book event and panel discussion will take place on April 16. The evening's conversation will be focused on the history of urban transformation and gentrification in late 20th century New York City. 
Brian Goldstein, assistant professor of architectural history at Swarthmore College and author of The Roots of Urban Renaissance: Gentrification and the Struggle Over Harlem, and Suleiman Osman, associate professor of American Studies at George Washington University and author of The Invention of Brownstone Brooklyn: Gentrification and the Search for Authenticity in Postwar New York, will present some of the research that went into their publications and join in conversation with Lizabeth Cohen, Dean of the Radcliffe Institute for Advanced Study and the Howard Mumford Jones Professor of American Studies in the Department of History at Harvard University. The discussion will be followed by a reception with complimentary drinks and light snacks.
Harvardwood Heads To... Tribeca: LABORATORY CONDITIONS (Short) Screenings - April 20-28 (Multiple Screenings)
Tribeca festival-goers, catch a screening of Laboratory Conditions, directed by Jocelyn Stamat AB '92. In this short, a physician investigating a missing body disrupts an unlawful experiment. 
Dr. Jocelyn Stamat AB '92 is currently adapting the League of Legends online game as an animated series for Riot Games. She created the web series Turbo Dates, featuring Whitney Cummings and Elisa Donovan, received her medical degree from the Duke University School of Medicine, and is a member of the Writers Guild of America.
Harvardwood Presents Lane Bradbury: From GYPSY to GUNSMOKE and More - Mon., April 30
Lane Bradbury now has a cabaret show Let Me Entertain You . . . Again, which she has performed at venues including Don't Tell Mama and Feinstein's. Bradbury has over 65 credits in film and television. She appeared on In the Heat of the Night, Gunsmoke, The Rockford Files, The Waltons, The Fugitive, Death Valley Days, Medical Center and many more. She was seen as well in made for television movies including The Outcasts of Poker Flat, Oldest Living Confederate Widow Tells All, and Another Part of the Forest. Her film credits include Alice Doesn't Live Here Anymore and The Ultimate Warrior.  And she is the writer and, in part, a subject of the award winning documentary about abused women From the Midst of Pain.
In addition to discussing her long career, Bradbury will sing several songs accompanied by her Music Director Joe Goodrich. 
Lane Bradbury will be interviewed by Foster Hirsch.  Hirsch is Professor of Film at Brooklyn College and the author of 16 books about film and theater, including books on Kurt Weill, Woody Allen, Hal Prince, and Otto Preminger, as well as the classic study of Film Noir, The Dark Side of the Screen.
Boston/Cambridge, MA
Harvardwood Arts First Mixer - Fri., April 27
Members of the Harvardwood Boston/On-Campus chapter are invited to help us celebrate Arts First Weekend at Harvard and the students who make it happen! Please join us at Charlie's Kitchen in Harvard Square from 5-7pm on Friday, April 27th. Harvardwood's Executive Director, Dona Le, will be in attendance to answer any questions you might have about Harvardwood and our events and programs.
Atlanta, GA
Harvardwood Heads To... 2018 ATL Film Festival ScreenCraft Writers Summit - April 13-16
In April 2018, the Atlanta Film Society is partnering with ScreenCraft to present a three-day Writers Summit at the Atlanta Film Festival. This event will feature panels, workshops, private mentoring and parties with top Oscar and Emmy-winning and blockbuster screenwriters, as well as agents, managers, producers and studio executives. It will be an exclusive and unparalleled opportunity to learn from the best in Hollywood, in a personal environment where unguarded conversations and long-term partnerships can be forged. All attendees will have access to the opening night and evening parties of the Atlanta Film Festival as well as private networking with industry giants at daily writers Happy Hours.
Washington, DC
Harvardwood Meet-up at the Blacklist DC Happy Hour - Wed., April 4
The Black List is creating social hubs for writers around the world where they can meet other screenwriters and discuss the craft and the reality of the screenwriter's life. So join your fellow writers at the DC happy hour! Come to enjoy the drinks and the company. You never know who you might meet!
Harvardwood Heads To... A Reading from "Daingerfield Island" - Thurs., April 5
Written by Harvard alum John Wasowicz, this legal thriller introduces readers to Mo Katz, Esq., an Alexandria, VA attorney who defends a client in a murder that occurred on Daingerfield Island, south of Reagan National Airport. Author John Wasowicz is an attorney and former assistant county prosecutor in Arlington, VA. Excerpts will be read by Bill Newman, who recently starred in "The Gospel at Colonus" at the Gunston Arts Center.
Fifty percent of the proceeds from book sales at the reading will be donated to the Arlington Community Foundation's William T. Newman Jr. fund, which provides scholarships to high school graduates who attend a four-year undergraduate college.
Share your good news with Harvardwood!
To all Full Members, please share your good news with the Harvardwood family! Examples of things to send would include items from the following categories:
*Industry success (New Job? New Film? New Book? New theatre show on Broadway?)
*Professional awards and honors (including film& theater festivals, awards/distinctions) 
*Production updates (feature film activity, television, etc.)   
*Press or media coverage   
*Other noteworthy news relating to your career   
*Personal milestones (Recently engaged? Married? New baby?)      
*Harvardwood testimonials (Found a job through Harvardwood?  An apartment?  An agent?)  
Tell us a testimonial in a few sentences and get THREE FREE months of membership! All submissions must be from or on behalf of Full Members of Harvardwood (except for testimonials, which can be used to re-up your membership).
Please use this form to make your submission: http://www.harvardwood.org/hh_post
---
DISCLAIMER
Harvardwood does not represent or endorse the accuracy or reliability of any of the information, content or advertisements (collectively "Materials") contained on, distributed through, or linked, downloaded or accessed from any of the services contained in this e-mail. You hereby acknowledge that any reliance upon any Materials shall be at your sole risk. The materials are provided by Harvardwood on an "AS IS" basis, and Harvardwood expressly disclaims any and all warranties, express or implied.
Do you like this post?