In This Issue:
Director's Notes
Message from Allison
NEWS
Featured Member Posting: Media Fellowship (AT&T) - LA
Announcing the Harvardwood Prize for high school juniors - Deadline April 15th
Seeking summer sublets for Harvard students - LA & NY
Heading to Tribeca next month? Share your film with Harvardwood
2018 Harvardwood Summer Internship Program listings now online
FEATURES
Where Are They Now? Q&A with Tomi Adeyemi AB '15 (Author, Children of Blood & Bone)
Industry Successes
New Members' Welcome
Alumni Profile: Elizabeth Claire Walker AB '11 (Soloist Dancer, Los Angeles Ballet)
CALENDAR & NOTES
Calendar
Unlock your creativity with Harvardwood
---
Director's Notes
Congratulations to Harvardwood's President, Allison Kiessling EdM '05, for joining the staff of FUTURE MAN on Hulu! Three cheers for Allison! Speaking of getting staffed, make sure to register soon for our upcoming masterclass: Surviving Staffing Season and the Writers' Room with Grainne Godfree '03 (The Tomorrow People, The Flash, DC's Legends of Tomorrow) and Sue Chung '02 (Gotham, Agent Carter and The Brave).
Also, from March 12th-31st, Amazon is tripling the donation rate on your first smile.amazon.com purchase. It's easy: just visit smile.amazon.com/ch/03-0483549 and Amazon donates to Harvardwood! Every little bit helps Harvardwood keep our programs and events running smoothly across all chapters. Thank you for your support! 
— Dona
Message from Allison
Dance your way into spring! On March 7th, Harvardwood NYC is hosting an exclusive backstage tour of Lincoln Center with dancer
Madelyn Ho AB '08, MD '18
of the Paul Taylor Dance Company. Less than half the tickets are left, so
RSVP soon
! Here in Los Angeles, we're keeping things casual with a
fun social hour
. Here's your chance to meet fellow Harvardwood members over happy hour in the heart of Hollywood.
We're also excited to announce the launch of the Harvardwood Prize for current high school juniors planning to apply to Harvard College this fall.
Learn more about this opportunity here
and pass it along to any rising senior who might be interested!
— Allison
Featured Member Posting: Media Fellowship (AT&T) - LA
Does everything about digital media and television excite you? Do you want insider knowledge on starting a career in TV? The AT&T Media Fellowship is looking for you! AT&T has its own full scale internal production team, and they want to help you get your foot in the door in the media industry. This 4-week workshop is designed to empower aspiring creators to compete for jobs in a rapidly changing media economy with a combination of TV production know-how, marketable assets, and job seeking savvy. You will leave well equipped to plan your career trajectory, develop skills and assets to help you navigate the TV/digital media industry, and be a competitive candidate. Learn directly from AT&T media professionals with tours, job shadowing, presentations as well as educational sessions with industry experts working in the field. The deadline to apply is March 2nd!
Announcing the Harvardwood Prize (for high school juniors) - Deadline April 15th
The Harvardwood Board is delighted to announce the new HARVARDWOOD PRIZE, founded to recognize and celebrate the artistic accomplishments and potential of high school students who exemplify Harvardwood's mission:
Harvardwood is a nonprofit organization for members of the Harvard University community who believe in the power and purpose of the arts, media and entertainment. By providing professional resources and service opportunities, Harvardwood strives to utilize the creativity and leadership of our diverse members as forces for positive social change.
In light of Harvard University's robust arts communities and arts education opportunities, we hope the Harvardwood Prize will encourage high school students to apply to the College. The Prize will be awarded annually to a high school junior (rising senior) who plans to apply for admission to Harvard College in the fall of their senior year and who has demonstrated excellence in their dedication to the arts/media/entertainment and its power to enact positive social change.
Members of the Harvardwood Board will review each student's application and supplementary materials, and the recipient of this year's Harvardwood Prize will be announced in late spring/early summer. 
Applicants do NOT need to have any prior affiliation to Harvard University to apply, and there is no application fee. Harvardwood strives to make the application process as inclusive as possible. If you know of any high school student who is eligible to apply, please pass along this link to them!
We're excited to read all the students' great applications this spring!
Seeking summer sublets for Harvard students - LA & NY
Harvardwood seeks accommodations hosts for the 2018 Harvardwood Summer Internship Program (HSIP). HSIP provides a list of summer internship opportunities in the arts, media, and entertainment to interested Harvard students. In addition, HSIP facilitates career-related activities throughout the summer for participating students and companies in NYC and LA (pictured below are our 2017 HSIPers at The Mission Entertainment).
Because several of these internships are unpaid, many HSIP participants are in need of free or discounted accommodations to help defray the costs of accepting these opportunities. If you have a spare couch, futon, sleeping bag, or room(s) you can provide to a student or students (either free or discounted) for an extended period of time this summer (most internships run from mid-June to early August), please let us know!
In addition to our undying gratitude, you will receive a free year of Full Membership to Harvardwood and you will be invited to attend special HSIP activities. Hosts are NOT expected to provide transportation, meals, entertainment, etc. If interested, please email us with detailed info about your sublet and discounted rates. Thank you in advance for your help. Our students are deeply appreciative!
Heading to Tribeca next month? Share your film with Harvardwood
In our calendar below, you'll find some cool SXSW panels and events featuring Harvard alumni in the arts this month. If you're attending SXSW, there's definitely still time to let us know so that we can connect you with other Harvardwood folks in Austin.
We're also happy to connect filmmakers attending Tribeca! If you're involved in a film that will be screened at TFF this year, let us know so we can share screening info with the Harvardwood community. We're here to support our members and their endeavors in the arts, media, and entertainment—whether it's by serving as a fiscal NPO sponsor in the early stages of a project or by promoting your concerts, exhibits, or screenings via the Harvardwood Heads To... calendar.
So email us if you have or you know of Harvard-affiliated films that will be featured in the 2018 Tribeca Film Festival this spring.
2018 Harvardwood Summer Internship Program listings now online
The 2018 Harvardwood Summer Internship Program (HSIP) list of opportunities is now available!
Started in 2003, HSIP provides a list of summer internship opportunities in the arts, media and entertainment to interested Harvard students. In addition, HSIP facilitates career-related activities throughout the summer for participating students and companies in NYC and LA. Past program events have included film screenings, company visits, industry panels, and speaker series.
The earlier you apply, the better, so read on for more information about HSIP.
Where Are They Now? Q&A with 101 alum Tomi Adeyemi AB '15 (Author, Children of Blood & Bone)
By Adriana Colón AB '12
Tomi Adeyemi AB '15, a Harvardwood 101 alumna, is a Nigerian-American writer and creative writing coach based in San Diego, California. Her debut West African YA Fantasy novel is Children of Blood and Bone (Holt Books for Young Readers/Macmillan), on sale March 6th! The Children of Blood and Bone movie is in development at Fox 2000/Temple Hill Productions with Karen Rosenfelt and Wyck Godfrey (Twilight, Maze Runner, The Fault In Our Stars) producing.
Q. You said that back [at Harvard], you didn't know that you wanted to be a writer?
A. I didn't. I did Expressions Dance Company. I was on the business board of the Hasty Pudding Theatricals. That's what I did. I was always writing on my own, but I never shared what I wrote. In junior year, I decided that if I wanted to be a writer, that had to change. I'd say at that point, less than five people knew I wrote.
Q. What motivated you to write during the shy years?
A. It's just been in me. It was for fun, but it was a very specific thing for fun. Would I still write if no one ever saw? Of course; that's been most of my life. With creative things, people will try and say, "It's time to grow up. It's time to not do this anymore." You can't push it away from you. You can't stop it. You can take a break for a year or two years, maybe five—but it's a part of you and you can't exist that long without doing it.
Q. And that ties back into what you were saying about knowing what's possible. For those people, they think—"It's not possible, I have to put it away"— when instead, they could be embracing that and making it into their life purpose or their mission.
A. I agree. One of my favorite things is when I meet teen readers who say, "I want to be an author." I am like, "You are so f*ckin' awesome. You are brave." I'm 24. I ran away from this for at least 21 years. It doesn't mean I wasn't learning things and training for it, but I wouldn't have uttered that because if you don't say it out loud, you don't have to disappoint yourself when you don't achieve it. I started going crazy with my writing and trying to get published after college because I was really unhappy with what I was doing during the day. So then I would spend six hours after work writing.
I eventually had to say, "You know what? You aren't doing this because you want to publish a book one day. You're doing this because you secretly want to be doing this all the time." And once you acknowledge it, you can't go backwards—which means you have to take action. It looks like things moved quickly for me, but I've been writing my whole life. I also learned everything I needed to know through my first book. I thought my first book was a failure at the time because I'd spent three and a half years on it and I had nothing concrete to show for it. But once I started making moves to do what I wanted to do, everything was so much faster. Because I knew how to write a story now. I knew how publishing works. I knew why my first book didn't work, because I'd actually put it out there but I'd gotten some feedback. Feedback that was easy for me to apply to my next story....
Industry Successes
Congratulations to TWO writers who both placed first in different categories of the Cinestory Foundation's 2018 TV/Digital Fellowships! Michael Robin AB '08 was named winner of the Episodic Spec Drama category with a Better Call Saul script, "Abel," and Joey Siara EdM '14, Director of the HWP-TV Modules, won the Original Drama division with a pilot entitled Yorba Linda Hardcore.
Rupak Ginn AB '05 (right) is starring off-Broadway in The Stone Witch at the Westside Theatre opposite Broadway alum and TV veteran Dan Lauria. Previews start on March 12th, with an opening set for March 25th.
John Alexander AB '11 has sold his directorial feature film debut, Bender, to Shanghai Jushi Films in China and Crystal Brook Distribution in Africa. The film is also available on Cable On Demand in the United States, as well as online and on DVD.
Documentary filmmaker Julie Mallozzi AB '92 will have the Chicago premiere of her new feature film Circle Up as part of opening night at the Peace On Earth Film Festival at the Davis Theater in Lincoln Square on March 9, 2018 at 8:00 pm. 
Helen Zuman AB '98-'99 has received a Kirkus Star (from KIRKUS REVIEWS) for her memoir, Mating in Captivity, due out from She Writes Press in May 2018. "An engrossing and offbeat story of ideological bonds that chafe—and sometimes liberate," the book chronicles Zuman's quest for a mate in a cult that forbade monogamy.
New York Times Notable and internationally bestselling author Sarah Smith AB '69, PhD '75 is now represented by Esmond Harmsworth of Aevitas.
Winnie M Li AB '00 has had her debut Dark Chapter nominated for the prestigious Edgar Awards for Best First Novel
. These are the premiere awards for mystery and crime fiction in the US, and previous Edgar winners include Stephen King, Dennis Lehane, and Gillian Flynn. (Screen rights are still available for Winnie's novel, by the way, so get in touch if you're interested in knowing more.)
On March 8th, new comedy Champions from Mindy Kaling and Charlie Grandy AB '97 (The Office, The Mindy Project) will premiere at 9:30PM ET/PT on NBC; make sure you tune in to watch the pilot! And later this month, comedy series Barry, co-created by Alec Berg AB '91 (Silicon Valley, Seinfeld) and Bill Hader, will premiere on HBO. The series will run for eight episodes, directed, written, and produced by Berg and Hader. Read more about Barry!
On the film side, Gemini—the latest from Gamechanger Films President Mynette Louie AB '97 (The Tale, Nancy, The Long Dumb Road)—will be released in theatres March 30th. Starring Lola Kirke, Zoë Kravitz, and John Cho.
A HARVARDWOOD TESTIMONIAL from John Alexander AB '11: "I am relatively new to Harvardwood and it has already made a huge positive impact on my work and networking in the entertainment industry. Through Harvardwood, I have met many other talented industry professionals and had opportunities I would have never known of previously. To anyone who is considering joining—I would say run, don't walk, to Harvardwood!" - Thank you for the kind words, John!
New Members' Welcome
Harvardwood warmly welcomes all members who joined the organization over the past month, including:
Shane Campayne, College, Boston/Campus
Vernaliz Co, HBS, LA
Jamila Coleman, College, Boston/Campus
Patrick Cressler, College, Boston/Campus
Aline Damas, College, Boston/Campus
Connor Doyle, College, Boston/Campus
John Driscoll, HBS, DC
Melissa Fall, Staff, LA
Camilla Gibson, College, LA
Isaac Grafstein, College, Boston/Campus
Benjamin Grimm, College, Boston/Campus
Dario Guerrero, College, LA
James Holt, College, LA
Saskia Keller, College, Boston/Campus
Gwen Kelly, FOH, Chicago
Lorena Lama, College, Boston/Campus
Timothy Lay, College, Boston/Campus
Kiyeon Lee, College, Boston/Campus
Violet Li, College, LA
Winnie Li, College, UK
James Lim, College, LA
Prof. Henry McGee, HBS, DC
Iriowen Ojo, College, Boston/Campus
Juliann Paolicchi, College, DC
Diana Preston, College, DC
Henry Ryan, KSG, DC
Alexandra Slaight, College, DC
Neil Tuli, HBS, Boston/Campus
Shangda Xu, College, Boston/Campus
Cindy Zhang, College, SF/Bay Area
Jessica Zhao, HBS, DC
*FOH = Friend of Harvardwood
Alumni Profile: Elizabeth Claire Walker AB '11 (Soloist Dancer, Los Angeles Ballet)
By Nicole Torres AB '11
Elizabeth C. Walker AB '11 was first exposed to ballet in the way many young girls are—she took ballet classes as one of the various activities her parents had her explore growing up. Her older sister was taking ballet, and like any younger sibling, she too begged to be placed in a ballet class. She recalls, "I started creative movement at three; it's what they put preschool-age kids in. You'll do some ballet, but it's not formal ballet class. It's skipping in a circle and pretending you're a fairy. So it was one of my activities that I did once or twice a week growing up."
Although Elizabeth connected with and enjoyed ballet early on, it was not until she was thirteen that she really began to take the possibility of a professional career more seriously. The turning point was an experience she had with her mom.
"I remember going to see a New York City Ballet performance with my mom; that was the company she always took us to. We would [usually] go to The Nutcracker, but we went to see something that wasn't The Nutcracker—it was much more modern pieces. I had never seen dancers moving that way, and I really loved it and wondered, so how do you become one of those people?"
While to the rest of the world, turning thirteen marks just the beginning of one's life and possibilities, in the ballet world, thirteen is considered late to begin considering a pre-professional dance career. Undeterred, Elizabeth was determined to get the training necessary to prepare her for a professional ballet career. At the time, her family was living in Connecticut, where she began a more rigorous foundational training program. She continued this program throughout middle school and her early high school years.
Then, during her final two years of high school, she attended what she calls "finishing school for ballet" at the Jacqueline Kennedy Onassis School at the American Ballet Theater. She explains, "You have all the basics, you're able to do everything, but you really refine what you're able to do and they prepare you for going into a company." Some young ballet hopefuls will attend a school that combines ballet and academics into one, but for Elizabeth, they remained separate. Therefore, her final years of high school consisted of extensive commuting between Connecticut and New York, balancing her ballet training with her schoolwork; she often did her homework on the long train rides home.
By senior year, it was time to start going on auditions. "In the winter and spring, ballet companies usually do all of their auditions," explains Elizabeth. "Most of them come to New York, or at least they used to, and they do a big cattle call audition, so I did a lot of those. Most of them, I made it to the end. And others—I think, two or three—I was cut, but then nothing was panning out."
Throughout this time, Elizabeth had also been applying to colleges. Her parents especially wanted her to attend college, as they were concerned about the stability of a ballet career and the risk of injury. Elizabeth was sure that she wanted a college education, but was not entirely sure that it would be a traditional one. Many dancers chip away at their degrees over the years during time off from dancing, and she envisioned that might also be her path.
Elizabeth applied early action to Harvard College and found out soon after that she had been accepted. It was an incredibly exciting and proud moment for both herself and her family, and an opportunity too great to pass up. However, Elizabeth was not yet ready to give up on ballet. She continued to attend auditions, and in June before what would be her freshman year at Harvard, the Los Angeles Ballet (LAB) came to New York.
This time, things felt different.
"Finally, I got a really good vibe," she recounts. "A couple days later, they called me and offered me a spot."
This was fantastic news, but she had a bit of a dilemma: she had already accepted Harvard's offer. Elizabeth did not want to turn either opportunity down, but ballet was her dream. She requested a deferral from Harvard, which the University granted, and that fall, she was off to Los Angeles (pictured to the left with the LAB Ensemble, photo by Reed Hutchinson/LAB).
Unfortunately, misfortune struck that summer when Elizabeth tore a ligament in her foot while performing in New York. She still started her year with the LAB, but her injury slowed her down. Over time, her injury improved and she was able to perform by the end of the year and conclude the season on a strong note.
With her summers off, and at her parents' insistence, Elizabeth elected to use that first summer to take classes at Harvard summer school. She loved the experience, and while there, she learned some useful information.
"Someone told me that summer that if you just went for a semester, you could defer indefinitely. So I decided at the end of that summer, I'm going to [attend Harvard just] for the first semester and then go back [to Los Angeles]. I got permission from my [LAB] directors; they said, 'Great, we'll see you in the spring.' But then that same injury starting nagging me in December, and also it was freshman year—it was such an awesome time. So I ended up staying at Harvard."
The reality was, Elizabeth's foot was not healing and she needed to give herself time to recover. Furthermore, she had begun her undergraduate life at Harvard and truly enjoyed her time on campus. She concentrated in History of Art and Architecture and was very involved in the Harvard Ballet Company (HBC). Her involvement in HBC was a great opportunity not only to continue dancing, but also to experience another side of the ballet world.
Elizabeth states, "During my sophomore and junior years, I was co-president of the HBC. We ran all aspects of putting on a production: casting, auditions, loading into the theater, hanging the lights, fundraising—it was very involved."
By the fall of her junior year, Elizabeth's foot had healed and she began to think about giving full-time ballet another go. Someone had informed her the LAB needed additional dancers for an upcoming repertory, and she reached out to her old bosses. They did in fact need her within the month, so she took junior spring off to return to Los Angeles. The LAB loved her work and asked her to stay on for the following season. However, Elizabeth was so close to completing her AB that she chose instead to return to Harvard and finish out her senior year. In doing so, she gave up any guarantee that she could return to the LAB upon graduation.
Senior year, Elizabeth dedicated herself to preparing to re-enter the ballet world. In addition to HBC, throughout college, Elizabeth took courses at the Jose Mateo Ballet Theater in Harvard Square. She fondly recalls, "It's in the old Cambridge Baptist Church, a beautiful stone church with huge ceilings and stained glass windows. They set up studios in there." At first, she would only attend class from time to time as she healed, but by senior year, Elizabeth was taking courses every day. "Every morning, [Jose Mateo] would have a 10:30 AM class, so I would take that, and then my academic classes had to start from 12:00 PM onwards."
Since there was no guarantee she would be able to return to the LAB, Elizabeth spent her senior spring attending numerous auditions. She states, "There were some months I was in New York almost every weekend." Fortunately, LAB extended her an offer and she was back to dancing professionally on the west coast that fall.
Then, almost as if fate wanted the last laugh, Elizabeth injured herself again in February 2012. It was the same injury as before—but much worse this time, requiring surgery. The ligament she tore was essentially the ACL of the foot, and her surgeon informed her that in many cases, this could be a career-ending injury.
Elizabeth remembers how challenging the recovery process was: "I had a ton of doubts because I had to basically learn how to walk again. My whole right leg was shriveled up, totally atrophied. So it was like, 'How am I going to put shoes on and jump when I can barely put one foot in front of the other?' I was definitely depressed and knew that I had to wait it out and go through the whole process of seeing if I could [dance again]. But it felt like a 20 percent chance of success. It was really touch and go.
"When I first performed on pointe again, it was during The Nutcracker of the following December. The curtain was about to rise in the second act, and my [dance] partner turned to me and held my hands, and I just started tearing up. Now, looking back from where I've been able to climb from there, I would have never guessed when I was crutching around in that cast that I would be able to do some of the things I've done since."
It was a nine-month road from the time Elizabeth was injured until she was able to perform again, and then another two years before she was able to return to her complete pre-injury strength. But her recovery and continued success since then is truly inspirational. This year marks Elizabeth's seventh season with the Los Angeles Ballet, and just last year, she was promoted to the rank of soloist dancer (photo by Reed Hutchinson/LAB).
So what is a day like in the life of a soloist? On a typical week, rehearsals run from 9 AM to 4 PM with a break for lunch, Monday through Friday, and sometimes Saturday. Show weeks are even more intensive, with rehearsals Sunday through Saturday. On top of it all, Elizabeth will then head to her second job teaching ballet classes or gyrotonics after rehearsals, since many dancers find it necessary to supplement their salaries, particularly during the off-season, or layoff, weeks.
It is grueling work, but what motivates her day after day is her passion for performing and the rehearsal process. Elizabeth explains, "I love performing, but the more I'm in my career, just the process of going in every day and working and getting those small improvements, things that you weren't able to do as well the day before, even now twelve years into my career. I think the process of always having something new and fresh that you're working on is my favorite."
The life of a ballerina is no easy feat, but Elizabeth's passion and love for her art are apparent in her performances. As for the rest of us, when we attend a ballet performance, we can sit back and enjoy the fruits of the dancers' labor, made all the more special by the knowledge of what it takes for them to get to that stage.
Since the writing of this article, Elizabeth is no longer with the Los Angeles Ballet. Stay tuned to find out what she'll be up to next!
Nicole Torres is an attorney, actor, and writer living in Los Angeles.
Calendar
FEATURED EVENT | Paul Taylor Dance Company + Backstage Tour & Q&A - Wed., March 7 (NYC)
PAUL TAYLOR AMERICAN MODERN DANCE returns to Lincoln Center this spring with a magnificent lineup of dances featuring the Paul Taylor Dance Company performing to live music by Orchestra of St. Luke's. What's better—Harvardwood will be attending the March 7th program, choreographed by Paul Taylor, followed by an exclusive backstage tour and Q&A with dancer Madelyn Ho AB '08, MD '18.
Madelyn is from Sugar Land, Texas, where she began dancing at Kinard Dance School and later trained with BalletForte. She graduated from Harvard College with an AB in Chemical and Physical Biology and was awarded the Harvard Artist Development Fellowship. After graduation, she toured and taught with Taylor 2 from 2008 to 2012 and then left to attend Harvard Medical School. She continued dancing while in Boston with Urbanity Dance and a guest artist for Alison Cook Beatty Dance. She joined Paul Taylor Dance Company in Spring 2015, performing Paul Taylor's masterworks internationally and domestically. She is simultaneously completing medical school with graduation this year. (Photo to the left by Laura Halzack)
Los Angeles, CA
C.L.A. invites Harvardwood to Relax with Tax for Artists and the Self-Employed - Sat., March 3
Don't miss this invaluable 2-1/2 hour seminar on the essentials of income tax for individual artists of all disciplines. Learn how artists and artists groups can efficiently track income and expense throughout the year and how to correctly file your taxes. Topics will include record keeping, IRS form 1040, Schedule C, and self-employment schedules, itemized deductions, hobby losses, home offices, NEW TAX LAW changes, and much more!
Harvardwood Heads To... IVY Entertainment Oscars Viewing Party - Sun., March 4
Get ready for the big awards show of the year: it's our 10th Annual Oscars Viewing Party and we're rolling out the red carpet for you! We had so much fun dressing up and watching the show together, we're looking forward to more of the fun this year at a new venue. Dress up (optional): black tie for guys, cocktail dress for ladies. Drink specials. Network like crazy during the commercial breaks!
Harvardwood Masterclass: Surviving Staffing Season & the Writers' Room - Wed., March 7
Come chat with television writers Grainne Godfree '03 (The Tomorrow People, The Flash, DC's Legends of Tomorrow) and Sue Chung '02 (Gotham, Agent Carter and The Brave) as they break down staffing season and how to flourish in the writers' room.  Topics to be discussed include 1) How not to be a weirdo during a staffing meeting. 2) Tips for becoming the best staff writer PERIOD and 3) Horrible, embarrassing mistakes they've made along the way. Friends since college, Grainne and Sue look forward to sharing their war stories and meeting new writers!
Sue graduated from Harvard College with a degree in Women, Gender, and Sexuality Studies. She started her career at Time, Inc., writing health and beauty articles for various publications before moving to LA and beginning her screenwriting career in 2013. She has sold to and developed pilots with ABC, CW, Warner Bros. TV, 20th Century TV, and Odd Lot Entertainment. On the staffing side, her credits include Fox's Gotham, ABC's Agent Carter, and most recently, NBC's The Brave.
Grainne is one of the few screenwriters you will meet who was born and bred in Los Angeles (Mount Washington to be exact.) She graduated from Harvard College with a degree in History and has an MFA in screenwriting from Columbia University School of the Arts. Currently, Grainne is a Supervising Producer on DC's Legends of Tomorrow, a show about time-traveling superheroes where her history degree comes in handy.
Harvardwood Heads To... The Ivy Plus Society's Pre-Spring Mixer - Thurs., March 8
Time Out LA calls this Santa Monica favorite "posh" while LA Weekly says "you can get as fancy as you like." The Ivy Plus Society is celebrating Spring early at one of the best ambiances in Santa Monica, 31Ten Lounge. Doesn't matter whether it's hot or cold because this TIPS' staple is known for its indoor/outdoor ambiance. Mix and mingle with LA's finest and brightest in tech, finance, entertainment, marketing, and more.
Harvardwood Heads To... BUILD: Sundays Live at LACMA - Sun., March 11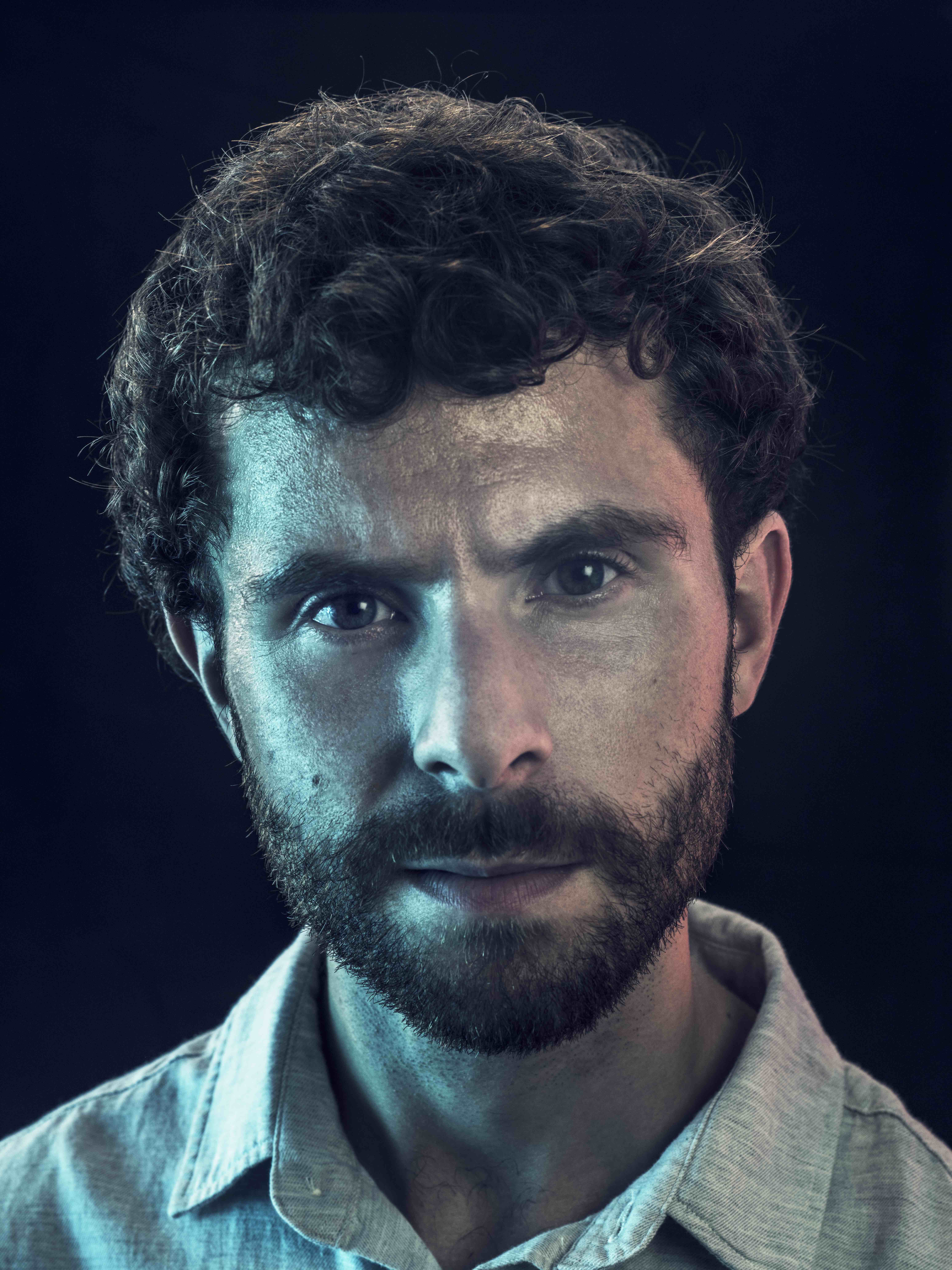 Yuga Cohler AB '11 is the Lawrence N. Fielder Conductor-in-Residence of the Young Musicians Foundation, which will perform a special program featuring a work by fellow Harvard alum, Matthew A. Aucoin AB '12 (pictured to the right), at LACMA on March 11th. The concert is free and open to the public (click the flyer below for more information).
Harvardwood Heads To... Cocktail Party in Support of CityStep! - Mon., March 19
Come raise a glass with other Harvard alums and learn about CityStep's plans for national expansion, including to L.A.! CityStep is the arts and service program that was started at Harvard 30+ years ago and has since expanded to Penn, Princeton and Yale. It brings teams of undergrads into surrounding city elementary and middle schools to teach creative self-expression and community-building through dance. Every year culminates in an evening-length production about a theme relevant to kids' lives, told entirely through dance and music.
Harvardwood LA Social Hour - Wed., March 21
It can be hard to grab a couple minutes before or after an event to chat with your fellow Harvardwood friends, so here's your chance to socialize with them over happy hour at St. Felix Hollywood! Attend the Harvardwood LA Social Hour to meet and mingle with other Harvard folks in the arts, media, and entertainment. Friends are welcome too!
St. Felix is located in the heart of Hollywood within easy walking distance to the ArcLight, W Hotel, Amoeba, The Hotel Cafe & Pantages. Boasting LA's most awarded happy hour from 4-8pm: 1/2 off special drinks, beer, all wine, and well cocktails, + food specials!
SXSW 2018
Screening: RUBEN BLADES IS NOT MY NAME - Multiple Screenings
Latin American icon Ruben Blades LLM '85 was at the center of the New York Salsa revolution in the 1970's. His socially charged lyrics and explosive rhythms brought Salsa music to an international audience. Blades has won 17 Grammys, acted in Hollywood, earned a law degree from Harvard and even run for President of his native Panama. He lives in NY, where he granted us exclusive access to his life at home and on tour. Critically acclaimed director Abner Benaim takes us on a journey through Ruben's 50 year career, revealing that Ruben might still have both musical and political ambitions. This is a film about a living legend and his struggle to come to terms with his legacy.
Round Table: Sales and Acquisitions - Sun., March 11
An extension of our popular Mentor Sessions, our Round Table Sessions not only allow attendees to learn from the industry experts that sit at each of the three tables in this session but they also allow attendees to learn from the questions and experiences of their peers as well. This Round Table Session will bring together industry experts and SXSW attendees for an enlightening discussion on sales and acquisitions. Panelists include Daniel Cantagallo AB '02.
Panel: Music in the Age of Data - Wed., March 14
The music industry has been amassing data since its inception. It's only been in the last decade that data has moved from buzzword to industry standard. Data can be used to inform decisions, but how is it making the industry more resilient and how is it changing the narrative? Have we learned from the MP3 how to best embrace technology or do we still have far to go? Mo' Data Mo' Problems: Music in the Age of Data will delve into the changing landscape of the music industry with prominent storytellers in the music-tech space. Panelists include Cherie Hu AB '17, a tech columnist for Billboard and music columnist for Forbes.
Panel: Measuring What Matters in a Playlists-First World - Wed., March 14
There's nothing new about a panel discussing data in the music industry, or how to make playlists, or how to game curation within streaming services. We get it, playlists matter. So let's talk about how to actually understand and measure them, their curators, and the fans listening to them, and dive into what deeper insights of our industry, music consumption, marketing, and music creation we can unlock by measuring what matters in a streaming-first music industry. Full event details here. Panelists include Cherie Hu AB '17, a tech columnist for Billboard and music columnist for Forbes.
Panel: AI Creativity in Art, Neuroscience, and the Law - Thurs., March 15
Artificial intelligence now produces compelling works of art, raising questions both metaphysical—does AI creativity raise it on par with the human?—and practical—how will we license its inputs and outputs? Will the creative outputs of AIs upend our conception of autonomy and personhood? Will they change our basic understandings of human intelligence and subjectivity? Two artists, an attorney, and a neuroscientist will grapple with these questions in a provocative conversation and demo. Panelists include Jessica Fjeld (Clinical Instructor at Harvard Law School's Cyberlaw Clinic based at the Berkman Klein Center for Internet & Society and a Lecturer on Law at HLS) and Sarah Newman (a Creative Researcher at Harvard's metaLAB and a Fellow at the Berkman Klein Center for Internet & Society).
Chicago, IL
Harvardwood Chicago Writers' Meet-up [Date Change] - Tues., March 6
All writers, genres and specialties are welcome at our monthly writers' meet-up in Chicago! Free to attend. Cash bar, optional menu, sparkling conversation. ​Bring your friends! Our seating will be on the right as you face the Cafe. The host or wait staff can point you to Harvardwood's table.
Harvardwood Heads To... CHILDREN OF BLOOD & BONE Discussion & Book Signing - Thurs., March 8
Meet author Tomi Adeyemi AB '15 in conversation with #1 New York Times bestselling author Veronica Roth! Tomi Adeyemi conjures a stunning world of dark magic and danger in her West African-inspired fantasy debut, CHILDREN OF BLOOD AND BONE, perfect for fans of Leigh Bardugo and Sabaa Tahir.
This event is free and open to the public. To join the signing line, please purchase the author's book, Children of Blook and Bone, from Anderson's Bookshop. To purchase, please stop into or call Anderson's Bookshop Naperville (630) 355-2665 or order here. Fellow author Veronica Roth will be in conversation with Tomi; Veronica's books will be available for sale (including the paperback of Carve The Mark), but she will not be signing.
Washington, DC
Harvardwood Meet-up at the Blacklist DC Happy Hour - Wed., March 7
The Black List is creating social hubs for writers around the world where they can meet other screenwriters and discuss the craft and the reality of the screenwriter's life. So join your fellow writers at the DC happy hour! Come to enjoy the drinks and the company. You never know who you might meet!
Harvardwood Heads To... JUST THE FUNNY PARTS - Sun., March 25
With more than thirty years of experience as a writer, producer, and director, Nell Scovell AB '82 knows how the entertainment industry works. She came to Hollywood as a bookish New Englander and worked her way up from a low-level writer for Newhart to a major contributor to shows including The Simpsons, Late Night with David Letterman, Murphy Brown, and NCIS and on to creator of the series Sabrina the Teenage Witch. While her roles have mainly been behind the scenes, Scovell has had several moments in the limelight. In 2009, she spoke out about gender bias on late-night TV writing staffs, and later she collaborated with Sheryl Sandberg on Lean In. In both cases Scovell helped spark a debate about diversity in a male-dominated work environment that her candid, wise, and very funny memoir continues. 
At this event, Scovell will be in conversation with Alexandra Petri AB '10, Washington Post columnist.
Unlock your creativity with Harvardwood
Creatives in Los Angeles, looking for an accountability partner? Trying to complete a project? Aiming to take a crack at your passion project? Havardwood is exploring ideas for a monthly, weekly, or bi-weekly informal group to meet with the purpose of helping one another unlock the creative juices. The workshop would be loosely structured around Julia Cameron's book The Artist Way. The group is open to anyone creating art: writers, singers, actors, directors, producers, sculptors, painters, musicians, etc. Find out more about this group!
---
DISCLAIMER
Harvardwood does not represent or endorse the accuracy or reliability of any of the information, content or advertisements (collectively "Materials") contained on, distributed through, or linked, downloaded or accessed from any of the services contained in this e-mail. You hereby acknowledge that any reliance upon any Materials shall be at your sole risk. The materials are provided by Harvardwood on an "AS IS" basis, and Harvardwood expressly disclaims any and all warranties, express or implied.
Do you like this post?