In This Issue:
Director's Notes
Message from Mia
NEWS
Featured Member Posting: Director's Assistant (Public Road Productions) - LA
Feature your product/service in our Holiday Silent Auction — Donations are 100% tax-deductible
Announcing the NEW Harvardwood Script Review Service
For companies: Meet & host Harvard interns this January in Los Angeles
Message from Harvardwood Leaders on the Recent Revelations Regarding Sexual Harassment, Abuse, & Assault in Hollywood
FEATURES
Exclusive Q&A with Roshan Sethi MD '13 (The Resident, Call Jane)
Industry Successes
New Members' Welcome
Alumni Profile: Sandy Climan AB '77, MBA/SM '79 (Agent, Producer, Studio Executive)
CALENDAR & NOTES
Calendar
Program Spotlight: Institutional Advancement
SAVE THE DATE: DEC. 14th Harvardwood holiday party!
---
Director's Notes
Harvardwood is positively careening to the end of the year with another full slate of events this month! In Los Angeles alone, mark your calendars for: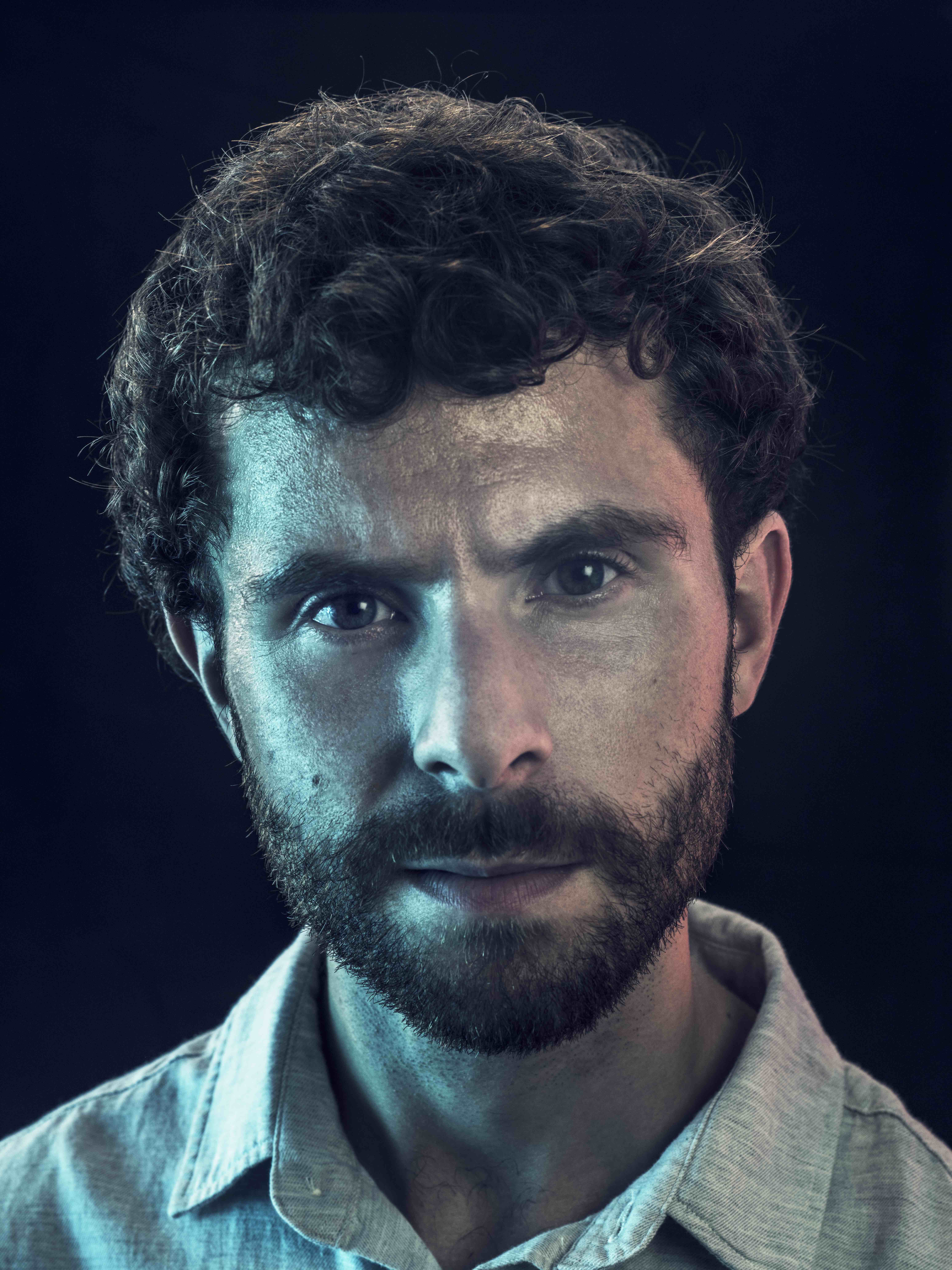 If you're not in Los Angeles, visit the Harvardwood events calendar to see what great programs are happening near you.
— Dona
Message from Mia
The holiday shopping season is upon us, and now there's an easy way to support Harvardwood while you shop online! If you are a regular Amazon customer, simply designate Harvardwood as your AmazonSmile nonprofit — for every purchase you make, Amazon will donate a small percentage toward Harvardwood's educational and community service programs.
Direct donations are always greatly appreciated (and 100% tax-deductible) as well — so please keep Harvardwood in mind this Nov. 28 on #GivingTuesday!
— Mia
Featured Member Posting: Director's Assistant (Public Road Productions) - LA
Assistant for Oscar- and Emmy-nominated documentary, television, and commercial director of THE KID STAYS IN THE PICTURE and KURT COBAIN: MONTAGE OF HECK to provide administrative, production, and development support on an array of projects, both for production and development. Duties will include standard assistant duties such as booking travel, scheduling, answering phones, and office management, as well as heavy involvement in production duties, development of future projects, script reading, and research. Previous assistant experience required; candidates should possess thick skin, strong communication skills, and a willingness to work long hours as the job requires.
Feature your product/service in our Holiday Silent Auction — Donations are 100% tax-deductible
Become a champion of the Harvard arts, media & entertainment community by donating an item from your business or service to our annual Holiday Silent Auction. All auction proceeds go toward the Harvardwood General Fund in support of our educational events, professional programs, and service initiatives. 
In addition to getting exposure via our online silent auction, promoted to our 9,000+ members worldwide, this is a great way to promote your product/service to Harvard alums at our holiday party in Los Angeles on December 14th!
We are currently seeking auction items valued at $100 or above; if you have an item valued at $99 or below to donate, go ahead and donate it and we can include it in our annual raffle at our Dec. 14th holiday party.
Announcing the NEW Harvardwood Script Review Service
The aim of the Harvardwood Script Review service is to give you specific and thorough notes to polish your script further and get it into the best shape possible before you send it out to screenplay competitions, agents, managers, producers, and other industry execs. You'll get a pair of expert, friendly (but critical!) eyes to show you how your script could be improved in future rewrites.
All comments and feedback are given by experienced, Harvardwood-vetted working TV and feature writers (writers who have sold/optioned scripts, are staffed, whose scripts have been produced, etc.). Although all readers will remain anonymous, just as you will remain anonymous to the reader, our reader credits include:
Script sales to / produced by ABC, Blumhouse, Showtime, Universal Pictures International, Marc Platt Productions, New Artists Alliance
Staffed on Community, Rick & Morty, Speechless
Ready for your next round of rewrites? Submit your script to the Harvardwood Script Review Service here!
For companies: Meet & host Harvard interns this January — Los Angeles
READ ON if your arts, media, or entertainment company has offices in Los Angeles and you're interested in:
Having Harvardwood 101 students visit your office;
Hosting a company informational;
Interviewing current Harvard students for summer internship opportunities
Having a Harvard intern for two weeks in January (Jan. 9 - 20, 2017)
Since 2010, Harvardwood has assigned students J-termship opportunities during the last two weeks of the January term, so students can further explore their area(s) of professional interest. J-term-ship opportunities might include such experiences as shadowing an alum, doing an intensive 2-week "internship" at one or more companies, observing on a film or TV set, assisting with project research, etc.
Find out how your company can engage with Harvard students. If you are interested in providing a "J-term-ship" opportunity for one or more students, please complete this form.
Message from Harvardwood Leaders on the Recent Revelations Regarding Sexual Harassment, Abuse, & Assault in Hollywood
On behalf of the Board of Directors, we are all profoundly disturbed by the recent widespread revelations of sexual harassment, abuse, and assault in the entertainment industry. We'd like to foster dialogue among our members about their experiences, their suggestions on how to move forward, and finally, their recommendations for what Harvardwood can do to engender awareness and cultural change in our industry to reduce instances of these crimes. In early 2018, we will announce programming that provides a forum for Harvardwood members to come together and discuss this issue as a community.
Mia Riverton Alpert, Founder
Stacy Cohen, Founder
Adam Fratto, Founder
Allison Kiessling, President
Dona Le, Executive Director
Harvardwood has a zero-tolerance policy on any inappropriate, abusive, harassing, and/or threatening behavior, including sexual harassment (our Code of Conduct can be found here).
Exclusive Q&A with Roshan Sethi MD '13 (The Resident)
By Michael Robin AB '08
Roshan Sethi MD '13 is a writer and physician whose show The Resident, a medical drama about the darker side of modern medicine, will premiere on Fox in January. Roshan's feature Call Jane recently attached Elizabeth Moss to star. After completing undergrad at Yale and medical school at Harvard, Roshan began a residency at Harvard in Radiation Oncology, all while balancing a burgeoning career as a writer. Here, we talk with him about his path, his process, and his experiences working with writing partner Hayley Schore.
Q. When did you start writing? When did you begin to consider yourself "a writer"?
A. I started writing as a teenager. Mainly epic fantasy. That was my favorite genre. I read Game of Thrones way before it was fashionable
Q. What drove you to attend medical school? Did you always know you wanted to be a physician?
A. I did. At a young age, I worked in my mother's clinic as a receptionist. My twin brother and I sat at the front desk dressed in the same clothes, and led patients back to the examining rooms. I was always in awe of my mother, a general practitioner, who saw children and adults and could handle anything.
Q. Medical school and residency are notoriously grueling. How did you find balance between your schoolwork and your consulting/writing?
A. It remains very difficult as I'm still in residency. I'm grateful that my program leadership is very flexible. They allowed me a year out in 2015. I now use vacation time to travel for meetings. I was given a week off for the pilot of The Resident. I call in to the writer's room for the show.
Q. You write with a partner, Hayley Schore. How were you two paired up? What's your writing process like? How do you divide different writing responsibilities?
A. We met each other on the ABC show Black Box. She was a staff writer. I was the medical consultant. We were connected by the show's creator, Amy Holden Jones. Hayley really encouraged me to write. We eventually finished a pilot that got us an agent, Brandy Rivers. From there, we were staffed on Code Black. And we wrote a feature, Exposure, that got us other feature jobs. I remain really grateful to our agents, Niki Montazaran, Dan Norton, and Brandy Rivers, and our manager, Adam Kolbrenner.
READ THE COMPLETE Q&A WITH ROSHAN
Industry Successes
Producer Mynette Louie AB '97 (The Invitation, Land Ho!; President of GameChanger Films) received the Women and Hollywood Trailblazer Award this year! Mynette and her fellow recipients are "women who through their work, their voice, and/or their activism have been a part of raising the level of conversation on gender equality, stepping up the advocacy drumbeat, and paving the way for their female peers and colleagues" (Women & Hollywood).
Last month, TV writer (and creator of The Mayor) Jeremy Bronson AB '02 sat down with The Hollywood Reporter for an exclusive interview. Read it here!
THR also released its annual list of TV's 50 most powerful showrunners, and Harvard alumni were VERY well represented. Among those named to the list are Alan Yang, Aline Brosh McKenna, Carlton Cuse, Robert Carlock, Lisa Joy, Alec Berg, David Mandel, and Michael Schur.
Carolyn Cassidy AB '99 (This Is Us, Empire) was named to Variety's list of Hollywood's New Leaders in Television.
Daddy's Home 2 will be in theatres Nov. 10th—watch the trailer! John Lithgow '67, Art.D. '05 stars alongside Mel Gibson, Mark Wahlberg, and Will Ferrell.
Josh Lieb '93 (The Tonight Show Starring Jimmy Fallon, The Daily Show) will write and executive produce alongside Simon Cowell for the new NBC comedy A&R.
Canadian author Rolla Donaghy Ed.D. '69 has created two children's books about the adventures of field mouse twins who live on a farm. Henry Hooper Leaves the Farm and Henrietta Hooper Chases a Starfish combine text, basic concepts and colorful freehand art to encourage both imagination and language skills for beginning and emerging readers, Pre-K through Grade 2.
Leo, a screenplay by W.A.W. Parker AB '07, progressed to the quarterfinal round of the Nicholl Fellowship.
Avanti Nagral AB '20 released the first-ever VR music video in South Asia for her debut single, 'I Like'. Avanti's music combines her experience across various genres – Indian Classical, Broadway, Church/Gospel and Devotional – into a modern Pop-Soul sound. Avanti was also nominated for Best Actress in a Leading role for her portrayal of Agnes in Agnes of God at the National Theater Awards in India.
Comedy Central has ordered to series South Side from writers & actors Diallo Riddle '97 & Bashir Salahuddin '98, who will also executive producer. Diallo is also set to appear in a recurring role in the upcoming NBC series Rise (photo from link, courtesy of Persona PR).
HWP-TV Director and Harvardwood Board member Joey Siara EDM '14 received second place in the 2017 Sam Goldwyn Writing Awards. Congrats, Joey!
New Members' Welcome
Harvardwood warmly welcomes all members who joined the organization over the past month, including:
Alice Abracen, College, Boston/Campus
Adan Acevedo, College, Boston/Campus
R. Kalani Addington, Ext., NY
Michael Aduboffour, College, Boston/Campus
Anisa Ahmed, College, Boston/Campus
Priya Amin, College, Boston/Campus
Solange Azor, College, Boston/Campus
Jonah Azurin, Ext., Boston/Campus
Hyejee Bae, College, Boston/Campus
Nicole Baiocco, College, NY
Kathleen Bakewell, GSD, NY
Kelsey Banos, GSAS, LA
Kari Barber, GSE, LA
Yonas Bayu, College, Boston/Campus
Julian Blauth, GSAS, SF/Bay Area
Janice Brodman, GSAS, Boston/Campus
Mark Bryan, GSE, LA
Anne Carlstein, College, Boston/Campus
Anli Chen, College,
Dr. Renee Cherow-O'Leary, HDS, NY
Ilona Chessid, GSAS, NY
Jack Corbett, College, Boston/Campus
Sam Corrao Clanon, HLS, NY
Clifford Courvoisier, College, Boston/Campus
Zachary Elsea, College, LA
Ali Fadlallah, GSE, LA
Iris Feldman, College, Boston/Campus
Max Filipchenko, College, Boston/Campus
Barbara Frankel, College, NY
Isabel Gibney, College, Boston/Campus
Dorita Gilinski, HBS, UK
Brennan Gregg, College, Boston/Campus
Alec Grigorian, College, Boston/Campus
Jackson Grigsby, College, Boston/Campus
Devon Gunter, College, Boston/Campus
Tim Haehl, College, Boston/Campus
Ece Hakim, College, Boston/Campus
Ilana Harris, College, Boston/Campus
Laura Sky Herman, College, Boston/Campus
Hillman Hollister, College, Boston/Campus
Adrian Horton, College, Other U.S.
Deni Hoxha, College, Boston/Campus
Ryan Kapur, College, Boston/Campus
Julie Kelly, College, NY
Alexander Kim, College, Boston/Campus
Sarah King, College, Boston/Campus
Oskar Kocol, College, Boston/Campus
Joel Kwartler, College, Boston/Campus
Isabella Kwasnik, College, Boston/Campus
Heidi Lai, College, Boston/Campus
SaNoah LaRocque, College, Boston/Campus
Joseph Lee, College, Boston/Campus
Moriah Lee, College, Boston/Campus
Gail Levin, FOH, NY
Jiang Li, College, NY
Leo Liu, College, LA
Alice Liu, College, Boston/Campus
Daniel Lobo, College, LA
Brenda Lu, College, Boston/Campus
Henry Lynch, College, Boston/Campus
Lindsay McAuliffe, College, Boston/Campus
Jack Monderer, College, LA
James Nakajima, College, Boston/Campus
Emma Noyes, College, Boston/Campus
Shane O'Donoghue, College, Boston/Campus
Annabel O'Hagan, College, Boston/Campus
Emily Oliveira, College, Boston/Campus
Thiago Oliveira, Ext., LA
Joseph Pindelski, A.R.T., Chicago
Paulo Pinto, College, Boston/Campus
Ethan Reichsman, College, Boston/Campus
Daniel Rodriguez, College, Boston/Campus
Chloe Saracco, College, Boston/Campus
Sharon Sharth, FOH, LA
Mike Shirek, College, Boston/Campus
Lauren Sierra, College, Boston/Campus
Caleb Spiegel Ostrom, College, Boston/Campus
Kailash Sundaram, College, Boston/Campus
Skylar-Bree Takyi, College, Boston/Campus
Amy Tan, College, Boston/Campus
Raymond Tang, GSE, LA
Christopher Ulian, College, Boston/Campus
Taylor Vandick, College, NY
Laura Vitanza, Ext., Boston/Campus
Britney Vongdara, College, LA
Carrington Walsh, College, Boston/Campus
Cynthia Weber, College, NY
Bennie Weber, College, NY
Austin Weber, College, NY
Nicholas Wheeler, College, Boston/Campus
Justin White, College, NY
Sabrina Wu, College, Boston/Campus
Mindy Yi, College, LA
Lisa Yourke, College, NY
*FOH = Friend of Harvardwood
Alumni Profile: Sandy Climan AB '77, MBA/SM '79 (Agent, Producer, Studio Executive | CAA, The Aviator, MGM, Universal)

By Dayna Wilkinson
When people want to hear your opinion, you don't sugarcoat it or manipulate them.  You tell them the unvarnished truth in a way they can absorb and embrace.
When Sandy Climan was growing up in the Bronx, no one would have thought Variety would later call him "the consummate Hollywood insider." He was the kid who went to math camp, won science competitions and graduated first in his class from the renowned Bronx High School of Science.  
"I grew up in a lower middle class, white-and-blue collar neighborhood," Sandy says.  "I hardly ever left the Bronx and, of course, there was no internet then. I went to the movies all the time and watched television incessantly, including great PBS programming like Masterpiece Theatre, Greek dramas and Athol Fugard plays. The only way for me to travel and explore other cultures was through books, television and movies, and they informed me about worlds I had never seen." 
Harvard was, in Sandy's words, "a chance to look more broadly at my life than 'every good Jewish boy should be a doctor.'" Freshman year he decided to comp for the Harvard Lampoon, which conflicted with his coursework.  "The Office of Career Services told me 'you have a choice. You can either do well on your courses or give up on the Lampoon,'" Sandy recalls. "The Lampoon won, so I got my very first D--in Organic Chemistry, my major—and spent most of my time at the Lampoon."
Although Sandy had been Treasurer of the Harvard Lampoon and had gone on to Harvard Business School, he wasn't interested in a career in finance. "I wanted to get deeply into the creative process to learn how to take ideas and turn them into something that touched people's lives," he says. "I met with the late Jason Rabinovitz '43, MBA '48, then CFO of MGM, who gave me names of a fascinating group of key people to see in Hollywood when I finished HBS, but as you might expect, it was impossible to get hired for anything other than a bureaucratized entry-level finance job." Eventually Sandy found a job as the second secretary to the CEO of a foreign film distribution company. "I sent telexes, typed up notes from executives' conversations and got ear infections from the Dictaphone headset. And I read every script that came in the door.  As I was carrying boxes down the hall one day, legendary financier Richard St. Johns, the CEO of our parent company, shouted 'you went to Harvard for that, Sandy?' Then I got a call from Jay, who told me to go see Jack Gordon, the head of international theatrical distribution at MGM."
"I started as Jack's executive assistant, which, in this case did mean executive rather than secretary, and then quickly moved into the film production side of the studio, assuming that I would work at MGM for life," Sandy says. "I didn't know people came and went with each regime change. I survived the first regime change, but when the head of the studio was forced out by his old talent agency partner, the new studio head fired me while interrupting a phone conversation about reupholstering his couch.
"I got an unexpected break when my friends in the MGM publicity department placed a prominent article in the Hollywood Reporter saying I was fired. The headline was "Climan Ousted at MGM by (Freddie) Fields," but the entire article highlighted my projects and qualifications.  It effectively circulated my resume, let people know I was available, and made me seem far more important than I was.  Two weeks later I was back on the MGM lot, hired by television titan David Gerber, who had the largest television production company at the studio, producing about half of MGM's TV shows.  Overnight, I went from being a junior film production executive to being the Gerber Company's Vice President of Television Production—same building, higher floor, nicer office, more money, kept the parking spot. More importantly, I went from being a buyer of creative properties to being a seller.  It is a hard transition, but a critical skill for everyone to learn!"
While still in his twenties, Sandy became President of Wescom Productions, the San Francisco Chronicle's film production unit. Next, he led a turnaround effort of Lion's Gate Films (no connection to Lionsgate Entertainment), where he restructured the business and sold the company to New World Pictures.
From the moment he arrived in Hollywood, Sandy's goal was to join Creative Artists Agency. "Their agents were the best of the best, the most dedicated and knowledgeable people you could ever engage with," he says. "When I was at MGM, CAA was a tiny agency without a screening room, so anytime I saw a film by an innovative director, I'd invite CAA agents down to watch it in an MGM screening room. I tried to be helpful to the young CAA agents, and they kept urging Mike Ovitz (CAA's co-founder and head) to hire me.  The timing was never right until six and a half years later, I met with Mike and handed him an article from a magazine he had never heard of, profiling the next generation of star media investment bankers. I am sure he thought he hired me for finance, but from my perspective, the relationship with talent is what gives you currency to do everything else."
Sandy was part of CAA's senior management team for twelve years, helping run the agency and representing talent including Robert De Niro, Robert Redford, Kevin Costner and director Michael Mann. As the founding head of CAA's corporate practice, he bridged the worlds of entertainment and finance, working with global companies on major media acquisitions.
He also acted as a trusted advisor.  "Sometimes when things got really ugly, or clients needed counsel on confidential business or personal matters, they'd come to me to help set things on the right course," Sandy says. "No one would ever know that I did what I did, and I was privileged to play that role for a lot of extraordinary individuals."
"When people want to hear your opinion, you don't sugarcoat it or manipulate them. You give them insights and tell them the unvarnished truth in a way they can absorb and embrace. I was blessed when I was at CAA, because all the talent clients I worked with were honorable in their dealings."
Sandy later became Corporate Executive Vice President and President of Worldwide Business Development at Universal Studios. Today, as president of Entertainment Media Ventures, he continues to lead and advise organizations and initiatives spanning the worlds of finance, business, technology, media and entertainment.
Sandy has this advice for people making their way in Hollywood: "Humility, discipline and unflagging perseverance will help you succeed. Build relationships, learn from other people, try to help them and understand how they might help you. Be as constructive and as uplifting as you can. Be of service to others. Whether or not there is karma in the world, you should leave this planet better than you found it."
Dayna Wilkinson is a proud New Yorker currently living, working
and writing in the Washington, D.C. metropolitan area.
Calendar
FEATURED EVENT | Harvardwood Attends After Hours: A Musical Nocturne with Matthew Aucoin AB '12 - Sun., Nov. 19
New this season, LA Opera presents After Hours: A Musical Nocturne, a post-show, late-night concert series hosted and curated by Artist in Residence Matthew Aucoin AB '12.
After Hours will feature LA Opera artists performing music ranging from Franz Schubert, Gustav Mahler and Francis Poulenc to Bruce Springsteen, Nick Drake and Radiohead. Once you purchase your tickets to After Hours, you will receive them by email.
Matthew is an American composer, conductor, writer, and pianist. He is the newly-appointed Artist-in-Residence at Los Angeles Opera. This position, created for Aucoin, fuses his work as composer and conductor: each season, Aucoin will conduct at LA Opera, including the Los Angeles premiere in November of Philip Glass's Akhnaten. Aucoin will also compose a new full-length work for LA Opera which will premiere in a future season. Additionally he will serve as the company's advisor on new music and work regularly with members of its opera studio.
Los Angeles, CA
Harvardwood Heads To... Wake, Play, Slay: Asian American Women in Comedy - Wed., Nov. 1
This panel builds off CAAM and NBCU's 2016 panel, "Expanding the Conversation", with a nod to the women working in front of and behind the camera, in the writers room and on the stage to shift the culture of representation. Join us as we speak with some of the industry's top voices about how they use laughter to tackle difficult and timely issues. The lineup includes Harvard alumna Colleen McGuinness, along with Jenny Yang, Geeta V. Patel, and moderator Traci G. Lee!
Harvardwood Heads To... instaHarvard: Los Angeles - Mon., Nov. 13
Experience YOUR Harvard community, and make connections across the thirteen graduate and professional schools that make up one Harvard. On Monday, November 13th at SIXTY Rooftop Bar, recent grads from across Harvard's graduate schools will unite for an evening of conversation and connection. This is a great opportunity to mingle with other Los Angeles-based recent graduate and professional school alums from '08-'17.
Harvardwood Masterclass with Gregg Hurwitz AB '95 (THE BOOK OF HENRY, ORPHAN X) - Tues., Nov. 14
Authors and novelists have heard it—"I can totally see this as a movie!" And screenwriters have heard it too—"Have you thought about telling this story in book form?" Then - "Maybe it could be adapted into a film later!" In this masterclass, hear from Gregg Hurwitz AB '95, who is both a New York Times bestselling author (ORPHAN X, HELLBENT), screenwriter (THE BOOK OF HENRY), not to mention comic book writer! Gregg will share more about how he seamlessly navigates between storytelling on the page AND on the big screen.
Gregg Hurwitz is the New York Times bestselling author of 18 novels, including HELLBENT (2018). His novels have been shortlisted for numerous literary awards, graced top ten lists, and have been published in 30 languages.
He is also a New York Times Bestselling comic book writer, having penned stories for Marvel (Wolverine, Punisher) and DC (Batman, Penguin). Additionally, he's written screenplays for or sold spec scripts to many of the major studios (including THE BOOK OF HENRY), and written, developed, and produced television  for various networks. Gregg resides in Los Angeles.
Harvardwood Heads To... Pregame the Holidays Party - Thurs., Nov. 16
Join Harvardwood & friends for the 6th installment of the Pre-Game the Holidays Party! Mix, mingle, and make friends from:
CalArts
Columbia College Chicago
HollyWU (Washington University in Saint Louis)
Vanderbilt-in-Hollywood
USC TEN
We fully expect to hit capacity... so get there early if you want in! And since it went so well last year, and it's almost the holidays and the need for food assistance in our area is up by over 85%, we're collecting donations and food for the Westside Food Bank.
Harvardwood LA: The H-Y Game Watch Party - Sat., Nov. 18
GO CRIMSON: Dig up your old Harvard shirt, bring your Harvard gear, and watch the 134th playing of the Harvard-Yale Game with Harvardwood in Los Angeles! All are invited to attend this FREE watch party. Friends are welcome—the more the merrier (though we reserve judgment on Yalies). ;-) Attendance is free, but please RSVP below so we have an idea of the headcount before the event. Thank you!
Harvardwood Salon with Colleen McGuinness AB '99 - Wed., Nov. 29
Sit down to dinner with TV writer Colleen McGuinness AB '99 (Friends with College, 30 Rock, and About a Boy). Colleen is also developing an HBO comedy series based on novel Prep. Come learn from and laugh with this rockstar comedy writer!
The Harvardwood Salon Series gives attendees the unique opportunity to engage in in-depth discussion with the featured guest in an intimate setting. Salons are only open to Harvardwood Members & Friends. 

Read our alum profile of Colleen in the Harvardwood Highlights!
New York, NY
Harvardwood Presents WILL FRIEDWALD: The Great Jazz and Pop Vocal Albums - Wed., Nov. 15
They were not just entertainment—the great classic jazz and pop albums were works of art where the songs, wonderful as they were individually, interacted to make something grander than just the songs themselves. The singers were some of the best loved artists of their times—Frank Sinatra, Judy Garland, Louis Armstrong, Ella Fitzgerald, Tony Bennett, Nat King Cole, Peggy Lee, Ray Charles, and more and more and more.  And in his new book, The Great Jazz and Pop Vocal Albums, Will Friedwald analyzes and celebrates 57 of these American treasures. In his talk, Friedwald will discuss a handful of these, with video and audio demonstrations.
Will Friedwald is widely considered the leading authority on the classic American jazz and pop singers. His Sinatra! The Song is You is a definitive study of Sinatra's art.  He co-authored Tony Bennett's memoir The Good Life. Friedwald's other books include A Biographical Guide to the Great Jazz and Pop Singers, Jazz Singing: America's Great Voices from Bessie Smith to Bebop, and Stardust Melodies: The Biography of 12 of America's Most Popular Songs. Friedwald writes about music for The Wall Street Journal and was jazz and cabaret critic for The New York Sun. He has written liner notes for almost 500 CDs, for which he has received eight Grammy nominations. He has also written for Vanity Fair, The New York Times, and many other publications.
Friedwald's book will be available for purchase, and a booksigning will follow the event.
Harvardwood Heads To... Book Launch Party - Thurs., Nov. 16
Book Launch Party for Sex Rules!: Astonishing Sexual Practices and Gender Roles Around the World welcomes you. Refreshments, music, raffle, book signing, interesting conversations. If you'd like to join us, please email Janice at [email protected].
Washington, DC
Harvardwood Meet-up at the Black List DC Happy Hour - Wed., Nov. 1
The Black List is creating social hubs for writers around the world where they can meet other screenwriters and discuss the craft and the reality of the screenwriter's life. So join your fellow writers at the DC happy hour! Come to enjoy the drinks and the company. You never know who you might meet! This event is free and open to the public (cash bar). 
Program Spotlight: Institutional Advancement

From Institutional Advancement Director Michael Persaud MBA '94
Harvardwood Institutional Advancement is a role that is perfect for me. In fact, it was created as a position for me to specifically take on when I joined the Board 5 years ago.
We kind of just made up the name. But what does it actually mean?
Institutional Advancement is one of those behind the scenes roles that does not sound fun or "sexy" , but it's absolutely necessary. Some of my key responsibilities have included putting in place and implementing the proper tools, resources and best practices that have helped Harvardwood grow. As Harvardwood is a 501c3 non-profit organization, I found it important from the outset of my involvement to make sure Harvardwood was prepared to take on its next growth phase which included: increasing membership, new programs, hiring staff, and being more responsive to our donors and partners.
It's been a great ride! Since 2012, Harvardwood has increased its database from 4,500 to 9,000+ subscribers, added 6 new programs in various chapters, launched a new website, and increased donor participation by 35%.
Looking forward to our further progress… onward and upward!!!
More about Michael:
Michael Persaud is a Wealth Management and Investment Advisor with Morgan Stanley.  After spending many years running his own business and working to build others in media and entertainment, Michael has spent the past five years working in wealth management focused on advising athletes, entertainers, business owners, entrepreneurs and c-suite executives on long term investment strategies and financial planning.  
Prior to joining Morgan Stanley, Michael was President of Brand Development at MUSE Communications, a Hollywood based advertising agency.  Additionally, Michael co-founded the agency, Persaud Brothers, where Michael served as President.  With Persaud Brothers, he advised several Fortune 500 companies and brands including HBO, Coca-Cola, Tanqueray, Timberland, Procter & Gamble, Verizon, Target, Motorola, Budweiser, and the New York Knicks to name a few.
Before he launched their Persaud Brothers, Michael worked in the music industry for a number of years at Qwest/Warner Brothers Records and RCA Records.  Additionally, Michael worked with the start-up team that launched VIBE Magazine.
Michael earned an MBA from Harvard Business School and BS in Finance from University of Pennsylvania Wharton School of Business.  
SAVE THE DATE: DEC. 14th Harvardwood holiday party!
We are currently seeking volunteers to help run the festivities at our annual holiday party on December 14th! The party will take place from 7:00pm - 10pm. Check-in volunteers will be needed for 1.5-hour shifts (7:00pm - 8:30pm, or 8:30pm - 10pm), and we could also use volunteers for set-up and breakdown. In addition to free admission to the party, volunteers will receive 2 months of complimentary Harvardwood membership.
Please email Dona with the subject line "VOLUNTEER - HOLIDAY PARTY" if interested. Thank you!
---
DISCLAIMER
Harvardwood does not represent or endorse the accuracy or reliability of any of the information, content or advertisements (collectively "Materials") contained on, distributed through, or linked, downloaded or accessed from any of the services contained in this e-mail. You hereby acknowledge that any reliance upon any Materials shall be at your sole risk. The materials are provided by Harvardwood on an "AS IS" basis, and Harvardwood expressly disclaims any and all warranties, express or implied.
Do you like this post?