In This Issue:
Director's Notes
Message from Allison
NEWS
Featured Member Posting: Development Assistant (FX) - LA
Harvardwood Writers Competition submission period now open
An extra special thanks to Harvardwood event sponsors & supporters
Round of applause, please: Announcing the 2017 Harvardwood Heroes!
FEATURES
Exclusive Q&A with Kaitlin Solimine AB '02 (Novelist, EMPIRE OF GLASS, and Co-Founder, Hippo Reads)
Industry Successes
New Members' Welcome
Alumni Profile: Mike Sheresky MBA '97 (Agent & Partner, United Talent Agency)
CALENDAR & NOTES
Calendar
Program Spotlight: Harvardwood Career Connections
Our grad gift to the Class of 2017: Membership discount now through June 15th
---
Director's Notes
There's so much happy news to share, I hardly know where to start! We are delighted to welcome the Class of 2017 to the ranks of Harvard alumni with a special membership discount (see below). Congratulations on your graduation!
Also, please join me in congratulating this year's Heroes community service grant recipients. Last month, we announced the 2017 Heroes and recognized our generous program sponsors at a special reception with longtime Harvardwood supporters. The Heroes celebration would not have been possible without the hospitality of Lisa Henson AB '82-'83 and an extraordinary performance by L.A. Philharmonic musicians and Harvard alumni, violinist Johnny Lee AB '01 & violist Dana Lawson AB '01. Thank you all!
— Dona
P.S. If you're coming to the June 5th Dodgers v. Nationals game here in LA, don some Harvard gear and get ready to make some noise! Harvardwood is getting a shoutout on the jumbotron!
Message from Allison
June is here and that signals the opening of the Harvardwood Writers Competition. Submit your scripts—features, pilots, and shorts—to the annual HWC by July 31st (June 30 for a discount!). This competition is tough, but the rewards are awesome! A cash prize, plus meet one on one with a TV or film VIP—there's a reason Deadline covers us every year! 
And what's on your summer reading list? Check out these recent releases from our members! Empire of Glass by Kaitlin Solimine (Q&A with her below!), Spellbound by David Kwong, The Lockpicker by Leonard Chang, Painless by Jamie Mayer, The Decent Proposal by Kemper Donovan, All the Houses by Karen Olsson, and our very own anthology, The Seven Deadly Sins.
— Allison
Featured Member Posting: Development Assistant (FX) - LA
The FX Networks Original Programming department is seeking an Assistant to provide administrative support to two Development executives. This position is also responsible for evaluating material, tracking submissions, and coordinating and disseminating information and materials pertaining to FX development projects.
Responsibilities:
Answers phones, manages calendar, schedules meetings and conference calls, makes travel arrangements, handles expense reports, and performs various other administrative tasks.
Evaluates and tracks submissions, reads drafts of projects in development, manages delivery of incoming scripts and cuts, and tracks shooting schedule.
Manages communication between the Production and Development departments, studios and production. Keeps an accurate account of ever-changing distribution calendars submitted by Production.
Coordinates and distributes materials pertaining to development projects to other FX and FCN departments, our productions and studio partners. Communicates with other departments regarding their needs and ensures they have the materials that they need to take care of their responsibility to the network.
Harvardwood Writers Competition submission period now open
We are now accepting submissions to the Harvardwood Writers Competition (HWC)! The HWC was founded in 2006 with the aim of recognizing superior work by Harvard writers and giving these talented individuals the opportunity to gain industry exposure. The HWC features three categories:
Feature screenplays (90-120 pages, all genres)
Television pilots (half-hour and one-hour, all genres)
Shorts (30 pages maximum, all genres)
Winning scripts will be read by an array of industry professionals, including literary managers, agents, and development professionals. All winners and runners-up will also receive free admission to the 2017-18 Harvardwood Writers Program module of their choice and a small cash award. Check out the full announcement, and start rewriting and polishing those scripts!  
An extra special thanks to Harvardwood event sponsors & supporters

Waterbrook Winery & Brown Family Vineyards celebrate Harvardwood's 2017 Heroes
... and were the featured wine at the annual Harvardwood Heroes celebration, in honor of this year's generous program sponsors and recognizing the Heroes grant recipients. 
Established in 1984, Waterbrook Winery is a Walla Walla, Washington pioneer. Today it features a state-of-the-art winery, a tasting room with year-round events, hospitality, and a 187-acre estate vineyard in the Walla Walla Valley AVA. Winemaker John Freeman masterfully handcrafts wines that are true-to-variety, full of depth and structure, and representative of the Columbia Valley's best. 
Inspired by the greatness of one man—proprietor Andrew Browne's late grandfather William Bitner Browne—integrity and excellence are the standards upon which Browne Family Vineyards wines are created. This is premium Washington wine sourced from our seven estate Columbia Valley vineyards featuring rich Bordeaux style reds and lush whites with over 30 90+ scores from major wine publications.
Special thanks to Harvardwood Board member Gene Pao too!
The 2017 Harvardwood Heroes reception was catered by Paleta
... which provided a phenomenal menu of appetizers and desserts for our guests. In 2006, Founder and CEO Kelly Boyer started PALETA in her kitchen by delivering clients healthy twists on haute cuisine with ingredients sourced from local farms, cruelty-free ranches, and responsible fisheries. A survivor of late stage terminal cancer, Chef Kelly has made it her mission to introduce the world to a healthier lifestyle through the convenience of daily home meal delivery. Home to Southern California's first certified green kitchen, PALETA has become a positive force from coast to coast shipping many of their products nationwide.
Chef Kelly invites you to try her service in order to change the way you eat—to change the way you feel—to change the way you live.
And finally, we thank Adrian Ashkenazy AB '96 & Petit Ermitage
... for their in-kind support of Harvardwood events. Petit Ermitage, a West Hollywood boutique hotel, offers guests an intimate sanctuary in which to take refuge from the bustling city of Los Angeles. Globally inspired fine fare is offered for breakfast, lunch and dinner in The Private Rooftop at Petit Ermitage hotel.
Round of applause, please: Announcing the 2017 Harvardwood Heroes!
After reviewing numerous outstanding community service proposals, we are delighted to present to you the following 2017 Harvardwood Heroes. Each 2017 Hero dedicates a substantial amount of their time, energy, and resources to volunteer work that blends the arts and service in a unique way. The 2017 Heroes will each receive a $500 grant this year to use at his/her discretion.
Without further ado, the 2017 Harvardwood Heroes are:
Shaun Chaudhuri AB '15

Juliana Han AB '03, JD '08  

Betsy Storm AB '14 

Sara Lynne Wright AB '09
Learn more about each Hero's volunteer service.
We thank all of the applicants who submitted proposals for consideration. It was truly inspiring to read about the amazing service work that Harvard students and alums are performing across the globe!
We would also like to recognize and thank 
this year's generous Harvardwood Heroes sponsors:
Mark & Lindsay Goffman
Couper Samuelson
Jeff & Jackie Schaffer
Melinda Hsu Taylor & Thom Taylor
in memory of Rita Meena Raju AB '92
Exclusive Q&A with Kaitlin Solimine AB '02 (Novelist, EMPIRE OF GLASS, and Co-Founder, Hippo Reads)
by D. Dona Le
This summer, award-winning writer Kaitlin Solimine AB '02 is releasing her debut novel, Empire of Glass! In addition to co-founding Hippo Reads, a/k/a the "TED Talks for readers," Kaitlin was a Fulbright Creative Arts Fellow, a Donald E. Axinn Scholar in Fiction (Bread Loaf Writers' Conference, 2010), and received the 2012 Dzanc Books/Disquiet International Literary Program award. She concentrated in East Asian Studies at Harvard University and graduated from the UC San Diego MFA program in writing.
Q. When did you know that you wanted to become a writer, and did that factor in to your decision to attend Harvard? How did your undergraduate experience impact your future work?
A. I think most writers say they were always drawn to narrative from a young age. That certainly was the case for me but I was always a terrible writer who was either too literal (I wrote a chronology of my week as a "book" in 3rd grade) or too embellished (one of my favorite Exeter instructors, Peter Greer, told me to tone down my poetry). Nevertheless, living in China exposed me to such a richness of narratives, history, and cultural perspectives that I persisted. At Harvard, I was a researcher-writer for Let's Go: China (only the book's second edition) and spent a summer traveling in the country's "rust belt" of Dongbei where foreigners were few and far between. I later was an associate editor for two editions of Let's Go: China—I've never had such an inspiring job as working for that guide.
The challenge of an East Asian Studies program like Harvard's is that while it is creative in its approach of combining disciplinary access, students then have to decide, post-graduation, which aspect of their studies were most compelling. For me, I was attracted to the academic process itself—the act of asking a question, posing a thesis, and then researching the basis of that inquiry. I've come to find that the academic process is applicable across all industries. In writing, you are always drawn to a particular question or quandary that you aim for the narrative to address (if not fully answer), and then, for example, in entrepreneurial pursuits (as I experienced when co-founding my start-up, Hippo Reads), the same concept applies. I think the world discounts academic inquiry as a process that should remain within the ivory tower, but in actuality it is an exercise with widespread uses.
Q. Has your team's vision for Hippo Reads been impacted by the current political climate and "fake news" increasingly becoming a topic of scrutiny?
A. Given our mission at Hippo Reads, we have always been a source of well-researched news coming straight from the mouths of our esteemed academic network. This has also allowed us to assist industry thought leaders in cutting through the landslide of "fake news" and "clickbait" content by way of providing their narratives a strongly-researched foundation.
Q. Can you tell us more about how you conceived of the kernel of an idea that blossomed into EMPIRE OF GLASS?
A. In 2005, nine years after my first visit to China, I spent the summer living in Beijing with my homestay family. I was researching the cultural implications of American baseball in Beijing (for my master's thesis) and during that time, spent lots of lazy summer afternoons drinking tea and watching CCTV Qing dynasty dramas with my Chinese father. Baba shared with me stories of his family's past that he hadn't even shared with his daughter. I was compelled to record these stories in perpetuity and so applied for a Fulbright grant to do so—in the process of my research and listening, I realized that my narrative voice in translating these stories, and the narrative itself, required fictionalization to be not only compelling but also to allow me to pursue plots, and styles, that didn't fit within a strict non-fictional format (I've since learned that non-fiction can be a lot more creative than this and am now experimenting with the lyric essay). A few years later, at a workshop at Breadloaf with poet Arthur Sze, I learned of the poetry of Tang dynasty poet-monk, Han Shan (or "Cold Mountain"). I immediately knew his work and philosophy would be critical to my novel's protagonist and so began work, in subsequent drafts, of incorporating his character into the story. The novel writing process is certainly fascinating to me and I'm always astonished by how many happy accidents (conversations, books found on shelves, etc.) impact the work's final form.
Q. What is your favorite aspect about the process of writing a novel? The most challenging aspect?
A. Those happy accidents are definitely my favorite aspect of novel writing. When I'm working on a project, I try my best not to be too fixed to a particular path or storyline as I've initially conceived it and let the work speak to me, or the world at large try to teach me something as I write. I recently attended a pottery class and while it feels a bit cheesy to make the metaphorical connection, writing definitely feels like the shaping and reshaping of a clay pot. It can even feel as tactile as that at times—we cannot forget the body's role in artistic creation and how it implicates the formation of a text. Our own physical and emotional constraints have a direct bearing on the formation of a text. At the same time, these obviously create challenges as well—sometimes we cannot say exactly what we want the way we wish.
READ THE COMPLETE Q&A WITH KAITLIN
Industry Successes
Lots of magical news for David Kwong AB '02: in addition to the recent publication of his book Spellbound, David is co-producing new drama Deception. This ABC series will also feature actor Jack Cutmore-Scott AB '10 in the lead role!
Feature documentary Big Sonia, associated produced by College alum (and 2017 Hero!) Sara Lynne Wright, has won the Audience Award at both the Cleveland International Film Festival and the Philadelphia Jewish Film Festival and is continuing to screen across the country.
NAMCAR Night Race, an independent television pilot, and an accompanying music video screened to an impressive 13 wins and 21 nominations on the festival circuit in Austin, Portland, Hollywood, Houston, Studio City, Los Angeles, New York, Chicago, Paris and Punjab, India. Written and directed by Lance Khazei AB '91, NAMCAR is a surrealistic comedy depicting a league of adults who compete in an after hours, model car racing league. NAMCAR's wins and nominations include multiple Audience Awards, Best Comedy Short, Best Original Concept, Best New Media Episode, Best Ensemble Cast, Best Editing, Best Original Music, Funniest Music Video, Best Music Video and Best Special.
NBC's highly-reviewed comedy Trial & Error—starring John Lithgow AB '67, Ar.D. '05, & Master of the Arts at Harvard—has been picked up for a second season of 10 episodes! Earlier this spring, John received the 2017 Harvard Arts Medal awarded by Harvard University President Drew Faust.

Champions, a new half-hour comedy written by Mindy Kaling and Charlie Grandy AB '97 (pictured, photo by Dia Dipasupil/Getty Images), has been picked up by NBC. Kaling will also star in the series about "a charismatic gym owner with no ambition."
The second season of Netflix series Master of None, helmed by Aziz Ansari and Alan Yang AB '02, received rave reviews across the board! In an interview with Vanity Fair, Alan says, "We just want to be bigger, better, more ambitious. We want to be riskier, challenge ourselves, not repeat ourselves...." They certainly succeeded!
No joke—Washington Post humor columnist Alexandra Petri AB '10 was named one of the 50 Funniest People Right Now by Rolling Stone!
Speaking of funny people, Conan O'Brien AB '85 extended his contract with TBS, thus making him the longest-tenured late-night host!
Artwork by Meredith James '04 will be installed by the Greenway Conservancy at Hanover Street in Boston via the Playful Perspectives exhibition. "Playful Perspectives is an exhibition of large-scale, site-specific commissioned works by artists with rising careers whose works playfully and delightfully expose the vulnerability of one's sense of perspective. These works manipulate visual perception through the use of scaled objects and optical illusions, blurring the boundaries between art and everyday life, and between expectation and reality" (sampan.org).
The Atlantic interviewed photojournalist Lauren Greenfield AB '87 about her latest book and exhibition, Generation Wealth. Read the full interview here, and if you're in Los Angeles, head to the Annenberg Space for Photography to view her work in person!
From Vice's "The Business of Life" series, Baratunde Thurston AB '99 recently sat down with Lance Freeman & John Tierney "to discuss the money behind gentrification—what happens when neighborhoods are transformed and whether you can afford to live there."
Filmmaker & Director Mira Nair AB '79 (Queen of Katwe, The Reluctant Fundamentalist) is bringing the MUSICAL version of her hit movie Monsoon Wedding to Broadway! The musical has previewed at Berkeley Repertory Theatre in the Bay Area (photo of the Monsoon Wedding cast by Kevin Berne/Berkeley Repertory Theatre).
The Huffington Post featured a Q&A with Randi Zuckerberg AB '03, a New York Times best-selling author and Founder/CEO of Zuckerberg Media. Randi has also appeared on NBC's Today show, CNBC, CNN, Good Morning America, and Bloomberg News.
June 16th is the release date for the highly-anticipated thriller The Book of Henry, written by Gregg Hurwitz AB '95 (Orphan X), starring Dean Norris AB '85 (Breaking Bad), and produced by Double Nickel Entertainment's Jenette Kahn AB '68 & Adam Richman MBA '96. The film is directed by Colin Trevorrow and also features Naomi Watts, Jacob Tremblay, and Sarah Silverman. Make sure you see The Book of Henry in a theater near you!
Alan Gilbert AB '89 began his eighth and last season of his tenure as the Music Director of the New York Philharmonic this May. Get tickets June 8, 9 & 10 for the Alan Gilbert Season Finale: A Concert for Unity. The June 8th program will feature cellist Yo-Yo Ma AB '76, DMU '91.
The Directors Guild of America announced the mentors and protégés of the inaugural TV director mentorship program, which is part of its Director Development Initiative. Program mentors include Paris Barclay AB '79, Andy Cadiff AB '77, and Rodrigo Garcia AB '82. Efrain Cortes AB '94 and Valerie Weiss MMS '97, PhD '01 are among the 2017 protégés—congratulations to both!
New Members' Welcome
Harvardwood warmly welcomes all members who joined the organization over the past month, including:
Nathan Dern, College, LA
Julie Dubela, Ext., Boston/On-Campus
Samir Faza, College, LA
Victoria Foster, FOH, LA
Kahunui Foster, College, LA
Samuel Hagen, College, NY
Dana Lawson, College, LA
Johnny Lee, College, LA
Myles McDonough, College, LA
Mathew Morgan, KSG, LA
Jack Morley, College, NY
Sally Na, College, Boston/On-Campus
Trevor Noon, College, Boston/On-Campus
Kelsey O'Connor, College, NY
Mi Jin Park, College, NY
Nandana Sen, College, NY
Chloe Sherrill, College, NY
Russell Wolff, Ext., LA
Kate Yuan, FOH, LA
FOH = Friend of Harvardwood
Alumni Profile: Mike Sheresky MBA '97 (Agent & Partner, United Talent Agency)
by Daniel Gale-Rosen AB '10
It all started with Lawrence of Arabia. Michael Sheresky MBA '97 was lucky enough to see the re-release of the epic in 70mm at the Ziegfield movie palace, and he says that was what set him on the path to his current life, as agent and partner at United Talent Agency. Day to day, he "represents writers, directors, and producers, and helps them put their movies together."
Prior to watching that film, Sheresky had been thinking about a life in politics, or on Wall Street. He studied political science in his undergraduate career, though he did try his hand at making some movies. However, he says, "I didn't think I was, frankly, talented enough. I thought I could have been proficient at it, but I didn't think I could be great."
He was looking for some other options, and after seeing the "incredible" Lawrence of Arabia he decided to try out the business side of the film industry. Right after graduating college, he moved out to Los Angeles and started in the mailroom of the William Morris Agency. He thought he might want to run a studio one day, and many of those he looked up to had gotten their start in the very same way. 
He had a lot to get used to, however—he was working in dispatch, which was essentially a messenger service, driving packages around. "I had just moved out to LA from New York City," he says, "and had just gotten my driver's license. Two months later, I was driving my car for a living!" Despite his inexperience, he was clearly suited to the entertainment business and quickly got promoted to assistant. 
This role was not without its own trials and tribulations. Sheresky has a number of "horror stories" that may feel familiar to those who have just started at agencies. "I have so many I don't know where to start," he says, but he comes up with a tale before long. At one point he was a second assistant to an agent that was upset but couldn't find the mute switch on his phone. "He couldn't figure out how to scream at me by muting the phone call, so he just started giving me the finger." He jokes—"that was a memorable moment. Very happy to be past that point." 
Sheresky made it through and got promoted again, this time to selling books for movies, which is where he got a lucky break. 
"The first book I sold ended up being a book proposal that became the movie Apollo 13," he says, and it gave him a hunger for more. "I wanted to work on deals that were more complicated than what I was doing, and I didn't have a business background." He had found he liked being an agent, and took the next step that would allow him to work on the kinds of things he was looking for. He headed to Harvard Business School.
HBS was a great experience for him. He learned a lot about business, including some things that were "very counterintuitive." Much of his studies didn't apply directly to being an agent, at least not on a day-to-day basis, but he learned how to think strategically about his deals, his partnerships, and his problems. He learned how to "evaluate the economic benefits of projects, and so it was a helpful way to think about looking at specific projects and how they could most benefit my clients."
But it's not just about his agency work. He's also on the board of a company called Take Two Interactive, which makes video games, and he "definitely would not have had the background to be able to do that if [he] hadn't gone to business school."
Once he returned to the West Coast, he met his current business partner, Ramses IsHak. It's rather unusual for a Hollywood agent to have a partner with whom he works so closely, but, Sheresky says, "it works out well for the two of us."
"It happened organically," he says—the two of them worked on a few projects together, "and the more we worked together the more we signed new clients together." It eventually became a partnership that was great for their clients. "You get two people working for you—you can always get one of us on the phone."
With a varied client list, Sheresky and his partner don't have a particular area of film that they specialize in. "We're looking for things that we think are or can be great." Some clients are aiming for big blockbuster movies, while others "are interested in movies that we know aren't going to make an enormous amount of money. They're more artistic endeavors, but obviously we're very supportive of those films [as well]." If they do their jobs well, they are serving and facilitating the creative needs of their clients.
One of their recent successes is the Oscar-nominated Hidden Figures. Theodore Melfi, the director of the film, is one of Sheresky and IsHak's clients. He wasn't initially available for the picture, but they kept pressing the issue—"we thought it was subject matter that was both interesting and important, and Ted was able to turn it into both of those things." Sheresky is very happy that the movie was successful, "but it's even better that a lot of people got to see it, and it hopefully will change people's opinions." It was great, he says, that the real heroes and their story were receiving some of that same recognition that the movie itself was getting. 
Sheresky has a few pieces of advice for those looking to make it in entertainment. If you're interested in the business side, he says "a great way to start is in the mailroom of one of the big agencies." It's a perfect place to "learn the scope of the business, what the different jobs are, and how people do them." 
If you're on the creative side, he says, the best thing to do is "just do it. With the price of filmmaking dropping, more people can make projects that look quite good—things you couldn't do even ten years ago. People should just be doing what it is they want to do."
And that's what Sheresky works for every day: helping his clients do what it is they want to do, and work on the projects that will be best for them. All in all, even if he's not directing pictures like he thought he might have back in college, Sheresky is still working as a creative force for movies every day. He's putting the right people together for the right projects, which helps the right creative decisions get made. If you'd like to see some of his work, two of his latest projects are The Fate of the Furious and, released just a week ago, Pirates of the Caribbean: Dead Men Tell No Tales.
Daniel Gale-Rosen is a digital marketer by day / writer by night currently living in Los Angeles. 
Calendar
FEATURED EVENT | Harvardwood at the Hollywood Bowl: Sing-A-Long SOUND OF MUSIC - Sat., June 24 (LA)
Calling all nuns, goat herders and baronesses: Sing along with Maria and wave your Edelweiss (from the complimentary Fun-Pack)! Bark at Rolf! Snuggle up with Gretel and join in choruses of "My Favorite Things," all along with thousands of fans who love the Oscar®-winning movie as much as you do!
This is a great event for Harvardwood Members and Friends to bring their families and other guests! Advance registration is required—only 20 tickets are available, so make your plans and RSVP here soon!
Los Angeles, CA
Harvardwood Helps: National Trails Day Stewardship Project - Sat., June 3

The National Park Service and its partners invite Harvardwood to roll up our sleeves and participate in National Trails Day, repairing trails at Rancho Sierra Vista/Satwiwa. RSVP below to let Stacy Cohen know that you're coming! National Trails Day occurs annually on the first Saturday in June and is the country's largest celebration of trails. The Santa Monica Mountains are home to approximately 500 miles of trails. Santa Monica Mountains National Recreation Area (SMMNRA) is the largest urban national park in the country, encompassing more than 150,000 acres of mountains and coastline in Ventura and Los Angeles counties. A unit of the National Park System, it comprises a seamless network of local, state and federal parks interwoven with private lands and communities. As one of only five Mediterranean ecosystems in the world, SMMNRA preserves the rich biological diversity of more than 450 animal species and 26 distinct plant communities. For more information, visit www.nps.gov/samo.
This event is also supported by California State Parks, Santa Monica Mountains Trails Council and the Santa Monica Mountains Task Force of the Sierra Club.
Harvardwood Heads To... HCSC 2017 Annual Dinner & Awards - Sun., June 4
Bond… James Bond. Spectre spies and treacherous lies… Whether or not you drink your martini "shaken, not stirred," can arm or disarm a weapon, or prefer your Dom Perignon served below 38 degrees Fahrenheit, join us at the 2017 Annual Membership and Awards Dinner of the Harvard Club of Southern California, June 4, 2017 at the UCLA Faculty Center.
Harvardwood LA Home Run: Dodgers v. Nationals - Mon., June 5
♪ ♫ Take me out to the ballgame... ♪ ♫ ♪ 
Cheer for the Dodgers (or the Nationals!) with fellow Harvardwood LA members on the evening of June 5th. Tickets are a steal at just $15/person for Harvardwood Members & Friends and $25/person for all others. EVERYONE is welcome, so bring your family, friends, and colleagues. The more the merrier, but RSVP at the bottom of this page soon. Only a few seats left, so RSVP asap! 
Wear your Harvard gear if you have any! Harvardwood will get a shoutout on the Dodgers jumbotron!
Harvardwood Heads To... Dances With Films Festival for West Coast Premiere of "Buttercup" - Thurs., June 8
"Buttercup" is a narrative dramatic short written/directed (and starring) Megan Brotherton '11. Her classmate Elizabeth Bates '13 produced and co-starred, and Max Montel '01 associate produced. We will all be in attendance, and we would love your support! We are also up for an award, so please come and VOTE!
**FUSION Shorts Block 3, Thursday June 8 @ 5pm, followed by Q & A with Filmmakers
Harvardwood Heads To... HCSC hosts Next to Normal at East West Players - Fri., June 9
Next to Normal won the Tony for Best Original Score and the Pulitzer Prize for Drama. LA Times says "At East West Players, the gut-wrenching emotion of 'Next to Normal' transcends race...Go, and don't forget the tissues." Broadway World says "A Stunning Next to Normal Wows!"
Harvardwood Heads To... Dances With Films Television Workshops - Sat., June 10
The Dances With Films Festival is hosting it's Dances With Pilots Workshop Series.
At 12:30pm, we will have a Television Panel with television writes, directors and managers to discuss writing gripping spec scripts that sell, how to behave in the writer's room and what it takes to succeed in television.
At 3pm, Jen Grisanti, author and script consultant, will be leading a workshop from her hit screenwriting book, TV Writing Toolkit: How to Write a Script That Sells. There will be a brief Q&A following her presentation.
At 6:30pm,  we are having Cocktails and Conversation with Jeanne Mau, VP of Diversity at CBS. Jeanne will offer advice to writers applying to the CBS Diversity Fellowship, and discuss what writers can expect should they be selected. 
Harvard Global Networking Night - LOS ANGELES - Mon., June 12
The Harvard Alumni Association invites you to join fellow local alumni for Global Networking Night on Monday, June 12, 2017. Global Networking Night is a great opportunity to explore and expand your Harvard Network; the last event drew more than 6,000 alumni in 95 cities! Co-hosted by the HAA, Harvardwood, & the Harvard Club of Southern California.
Harvardwood Salon: In Conversation with DANNY CHUN AB '03 - Tues., June 13
Get to know comedy writer Daniel Chun AB '03 (Speechless, The Office, The Simpsons) in the beautiful setting of a private rooftop in WeHo! Seats for Harvardwood Salons are extremely limited (capacity = 10) in order to nurture a more intimate conversation among attendees and our Salon guest.
The Harvardwood Salon Series gives attendees the unique opportunity to engage in in-depth discussion with the featured guest in an intimate setting. Salons are only open to Harvardwood Members & Friends. 
Daniel Chun is a television and motion picture writer. He his first job as a writer was on The Simpsons in 2003. He spent six years at the show, rising to Co-Executive Producer of the series. While there, he won the prestigious Annie Award for Best Writing in a Television Production for his script, "The Simpsons: Treehouse of Horror XX." Daniel then joined the writing staff of another Emmy award-winning series, The Office; where he spent three seasons, including two as Head Writer. Daniel was Creator and Executive Producer of the FOX primetime series, Grandfathered, starring John Stamos. He has also written for Happy Endings, Trophy Wife, and Hello Ladies. He is a Co-Executive Producer on the acclaimed new series Speechless on ABC.
Daniel has been nominated for multiple Emmy and Writer's Guild Awards for his television work, and was named by Variety as one of the "10 TV Scribes to Watch" in 2015.
In the motion picture space, Daniel has worked on film properties for such studios as Illumination, Paramount Pictures, and Warner Brothers. He has also been a featured speaker and mentor at schools and institutions such as University of Pennsylvania, Austin TV Festival, FAMU in Prague, Seoul Digital Forum, The Paley Center, The Sundance Institute, and Harvard University.​​
Harvardwood Heads To... LA Film Festival - Wed., June 14 - Thurs., June 22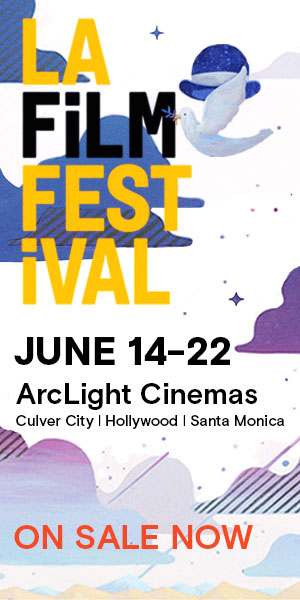 Taking place June 14-22, 2017, the LA Film Festival showcases compelling independent films, TV and episodic work from emerging storytellers, alongside filmmaker-driven studio titles. The Festival fosters valuable alliances and working relationships between independent artists and the film industry. Signature programs include the Filmmaker Retreat, Coffee Talks, Master Classes, the Spirit of Independence Award, Fast Track (a film financing market) and Diversity Speaks (a day-long forum for content creators of color).
Harvardwood Heads To... VEGAS BABY Documentary Los Angeles Premiere - Mon., June 19
Don't miss this very special Los Angeles premiere of VEGAS BABY, a provocative new documentary directed by Oscar-nominated filmmaker Amanda Micheli AB '94. Launched at Tribeca last year, the film debuts in LA before its PBS and Netfllix release. The screening will be followed by an intimate Q&A moderated by Matt Holzman of KCRW. Amanda will be joined by Executive Producer Morgan Spurlock in person.
Harvardwood Heads To... The Breakfast Club - 80s Party - Thurs., June 22
The exclusive event you've been waiting for. The Ivy Plus Society is inviting Harvardwood & friends to the hottest new venue in town for a completely private 80's party at Nighthawk Breakfast Bar. TimeOut LA says "If you're starting your night here, you're likely to end it here…" This rock 'n' roll breakfast bar is offering our members an unparalleled happy hour called The Breakfast Club from 7-8pm. It includes mimosas, beer, wine, well drinks, and some of their favorite small plates. Want to feel a bit of nostalgia with a twist? Enjoy their raved about Spiked Cereal Milk cocktails that feature Cinnamon Toast Crunch, Honey Nut Cheerios, or Cocoa Puffs.
Harvardwood Heads To... ScriptFest 2017 - Fri., June 23 - Sun., June 25
ScriptFest and The Great American PitchFest are how we are helping writers and industry leaders to connect and share updates and information. More companies than ever will hear pitches at the 2017 Great American PitchFest. And once again, there will be pitching on Saturday AND Sunday during the 2017 event. ScriptFest, the ScriptFest Master Series, and the Great American PitchFest were started as a way to help other writers move their careers forward, and make 'finding the door' just a little bit easier. Writers who attend our event have been hired for writing assignments, signed with agents or managers, and had their screenplays optioned. This is a business about relationships, and thousands of writers started those relationships and their careers at our events.
Harvardwood Heads To... Book Launch: EMPIRE OF GLASS with Kaitlin Solimine - Thurs., June 29
Kaitlin Solimine will host her LA launch of Empire of Glass. Kaitlin will join fellow Ig Author Warren Read to discuss and sign Empire of Glass and Warren's novel Ash Falls.
New York, NY
Harvardwood Heads To... KANGAROO PLAY DATE: Interactive Storytelling & Author Signing by NANDANA DEV SEN - Sat., June 3
How many excuses can you come up with when you don't want to stop playing? Join award-winning actor, writer and child-rights activist Nandana Sen for a fantastical interactive storytelling session, with fun games, animal masks, play-acting, tail-swishing and coloring activities! Kangaroo Kisses is a lovely mix of fantasy and real life as one mischievous child delays going to bed, and has some amazing wildlife encounters along the way. Nandana will be signing copies of Kangaroo Kisses after the reading. Children and grownups of all ages are invited!
Harvardwood Classical Salon: Italian Splendor - Wed., June 28
If you're dreaming of escape from summer in the city, what could be better than a musical journey to romantic Italy, with music from Corelli and Frescobaldi to Chopin and Liszt, transported by the playing of one of our favorite pianists, Yelena Grinberg? Yelena Grinberg is a virtuoso whose playing combines strength, intellect, and passion. She has performed with the Moscow Symphony as well as at important festivals in England, Spain, France, and Switzerland. She has won major awards in numerous competitions and was the 2005 winner of the Artists International Competition. Her sold-out performance at Carnegie Hall's Weill Hall was hailed by the New York Concert Review as "a grand performance in a grand tradition."
Special thanks to Andy Goodwin and the Plymouth Hill Foundation.
Austin, TX
Harvardwood Heads To... Dramatists Guild of America Meet-&-Greet - Fri., June 2
Dramatists Guild Members in the region and friends interested in learning about the Guild, please join us for this opportunity to meet and greet other Guild members near you. This event will include updates on the Guild's latest national news, Guild benefits, how to navigate the new DG website and set up your profile, how the National New Play Network and the New Play Exchange work, and what is going on in the region. Representatives from Austin Film Festival will also be in attendance so stop by for this great opportunity and have a drink with us!
Savannah, GA
Harvard Global Networking Night - Mon., June 12
The Harvard Alumni Association invites you to join fellow local alumni for Global Networking Night on Monday, June 12, 2017. Global Networking Night is a great opportunity to explore and expand your Harvard Network; the last event drew more than 6,000 alumni in 95 cities! Attendance is FREE.
Chicago, IL
Harvardwood Chicago Writers' Meet-up - Tues., June 27
Harvardwood's Chicago Chapter is creating a space for writers from varied backgrounds to get together and connect in person. Writers in all genres and career stages, from beginner to working professional, are welcome. Playwrights, comedy writers, screenwriters, authors, novelists, poets, content producers... all writers, any specialty!
Washington, DC
Harvardwood Heads To... DC Shorts Cinematic Conversations: How To Film A Protest - Thurs., June 8
Have you ever been involved in a protest? Have you ever wanted to document it? This seminar teaches filmmakers the art of filming a protest; topics include the best equipment for the field, finding subjects to interview, and onsite filming techniques. This seminar is a must for any filmmaker interested in capturing movements as they happen.
Harvardwood Heads To... DC Shorts Laughs! 2017 - Fri., June 23
DC Shorts presents its favorite comedy films of 2016—and live performances by the area's top stand-up comedians! Each 90-minute show combines film and live performance for a spectacular and lighthearted evening. Check the schedule at dcshorts.com to see what films will be playing and who will be performing their latest comedy routines.
SF/Bay Area
C.L.A. invites Harvardwood to The Business of Making and Distributing an Independent Film - Thurs., June 15
This workshop covers the business of making and distributing an independent film. Topics covered include the development, production, post-production, and distribution phases. The workshop will conclude with a review of useful Film Production Resources.
Harvardwood Heads To... Inaugural Reading: EMPIRE OF GLASS with Kaitlin Solimine - Wed., June 28
Kaitlin Solimine will host her inaugural reading of Empire of Glass. Kaitlin will join fellow Ig Author Warren Read to discuss and sign Empire of Glass and Warren's novel Ash Falls.
San Diego, CA
C.L.A. invites Harvardwood to Branding Yourself as an Artist on Social Media - Thurs., June 29
In today's digital age, when social media is the easiest and often best way to share your work, it's more important than ever to know how to communicate the heart of your artistic brand in order to connect with your target audience. Jenie Dahlmann, a digital communications expert, will guide you through exercises to create a succinct vision statement and develop an engaging and consistent profile for social media. Learn how to magnify your artistic brand across digital media channels and harness your audience's interest in instant imagery to your advantage.
Program Spotlight: Harvardwood Career Connections
From Stacey Collins Ed.M. '00, Director of Harvardwood Career Connections:
"Launching the Mentorship Program was especially fulfilling for me. Working as an administrator at OCS I learned that having one conversation with an individual can change the course of your career. Advice from the right person may lead you to fields you hadn't thought of before. Personally through Harvardwood I've met my own mentors who have shaped my career, and I'm incredibly grateful for that. That I've been able to help facilitate that for others feels great.

"Likewise organizing the readings for our actors and writers is a gift. The Harvardwood Actors Reading Writers group is practical in that you're able to hear valuable feedback from an intelligent group, but also it's being able to connect with fellow artists. LA can be tough, and it's a safe environment for like-minded people to build community and support each other along the way.

"Finally, I look forward to bringing my teaching skills into the Harvardwood community. Being able to help others work through creative blocks or gain focus is a great way to be of service. And teaching others writing strengthens my own craft. All around it's been win-win!"
About Stacey:
A native of Boston, Stacey Collins is a freelance journalist. Her work has appeared in publications such as Variety, the LA Times, and Creative Screenwriting. She teaches short fiction at Santa Monica College.
As Director of Harvardwood Career Connections, she facilitates the Career Advisor Program, which arranges informational interviews, and provides online resources on career trends. Her background as the administrator for the Office of Career Services helped prepare her for this role. She worked full-time at OCS while earning her Ed.M. with a concentration in Administration, Planning, and Social Policy.
She also currently facilitates Harvardwood's cold reading series Actors Reading Writers for writers and actors to workshop original material.
Our grad gift to the Class of 2017: Membership discount now through June 15th
Harvardwood heartily extends our congrats to the University's newest graduates!
To celebrate their achievements as they start their post-Harvard adventures, we are thrilled to welcome members of the Class of 2017 to Harvardwood with a $10 discount off their dues. Our annual membership fee is ordinarily $45/year ($3.75/month), but members of the Class of 2017 may join Harvardwood for $35/year. This offer is only valid for new Harvardwood members. To receive your membership gift, email us with your full name, as registered with the College, and we'll send you the special link to become a member. Take advantage of this special opportunity by June 15th!
---
DISCLAIMER
Harvardwood does not represent or endorse the accuracy or reliability of any of the information, content or advertisements (collectively "Materials") contained on, distributed through, or linked, downloaded or accessed from any of the services contained in this e-mail. You hereby acknowledge that any reliance upon any Materials shall be at your sole risk. The materials are provided by Harvardwood on an "AS IS" basis, and Harvardwood expressly disclaims any and all warranties, express or implied.
Do you like this post?