In This Issue:
Director's Notes
Message from Allison
NEWS
Featured Member Posting:  Digital Producer (Animal Planet) - NY
2017 Harvardwood Summer Internship Program listings published on rolling basis
Last call to recruit Harvard students to intern at your arts, media, or entertainment company in Summer 2017
Heading to Tribeca next month? Share your film with Harvardwood
Harvard/Harvardwood at SXSW 2017!
FEATURES
Exclusive Q&A with Jessica Kaye AB '00 (Writer, Director, & Actor, Inheritance)
Industry Successes
New Members' Welcome
Alumni Profile: Jenette Kahn AB '68 (Co-Founder & Partner, Double Nickel Entertainment)
CALENDAR & NOTES
Calendar
Program Spotlight: Harvardwood Producers Group
Countdown to Tip-off: March Membership Madness
---
Director's Notes
Are you going to SXSW this month? We've compiled a list of SXSW events, panels, and film screenings featuring your fellow Harvardians, so you can show your support. Now y'all have a great time in Austin!
Also, in a couple of weeks, we're launching our March Madness Membership Drive. New and existing members can take advantage of this special offer for discounted membership dues!
— Dona
Message from Allison
Happy March Everyone! Two awesome events this month in LA: Coming up THIS SUNDAY (March 5) at 5 PM is Tackling Diversity from the Front Lines: #WritingWhileAsian. Join us at Emerson LA for this panel discussion! And Thursday, March 23, Masterclass on Sketch Comedy with the talented and hilarious John Bowman at 7:30 PM at LA Film School!
Looking forward to seeing you all there!
— Allison
PS - Don't forget to share your favorite cause or volunteer project here.
Featured Member Posting: Digital Producer (Animal Planet) - NY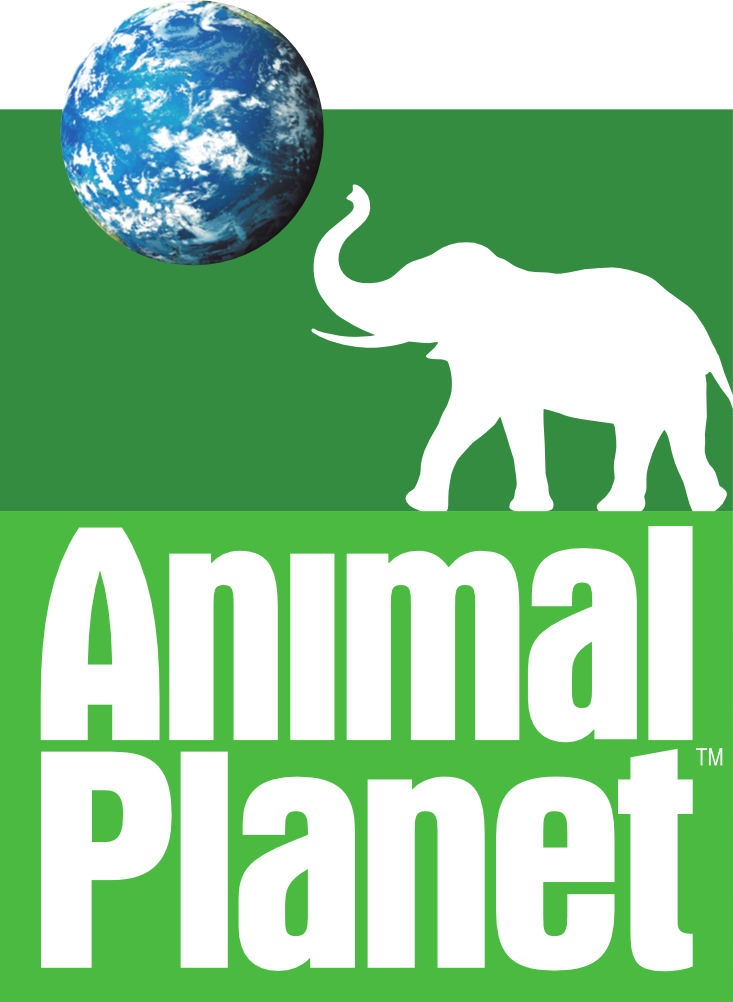 We are looking for a sharp, creative, highly-motivated Digital Producer to join the Animal Planet team. The Producer will be primarily responsible for implementing the creative vision for the Animal Planet websites, social accounts, building audience and engagement, tracking analytics and growth, seamlessly integrating social media with the broadcast and maintaining the voice of our networks in the digital space. He or she will produce, maintain and manage up to a dozen or more projects at a time while directing implementation by managing efforts of matrixed writer, technical, design and product teams.
2017 Harvardwood Summer Internship Program listings published on rolling basis
The 2017 Harvardwood Summer Internship Program (HSIP) list of opportunities is now available!
Started in 2003, HSIP provides a list of summer internship opportunities in the arts, media and entertainment to interested Harvard students. In addition, HSIP facilitates career-related activities throughout the summer for participating students and companies in NYC and LA. Past program events have included film screenings, company visits, industry panels, and speaker series.
You must be logged in to access the HSIP listings and apply for the internship opportunities through this program! 
Last call to recruit Harvard students to intern at your arts, media, or entertainment company in Summer 2017
Harvardwood is pleased to announce the 2017 Harvardwood Summer Internship Program (HSIP) and is seeking internship opportunities worldwide! HSIP provides a list of internship opportunities in the arts, media and entertainment to Harvard undergraduates and also coordinates career-related events over the summer for program participants in LA, NYC and other cities.
If your company is interested in listing an internship FOR FREE via HSIP, please fill out our brief participant form by March 15th at the very latest.
Heading to Tribeca next month? Share your film with Harvardwood
If you're involved in a film that will be screened at Tribeca this year, let us know so we can share screening info with the Harvardwood community! We're here to support our members and their endeavors in the arts, media, and entertainment—whether it's by serving as a fiscal NPO sponsor in the early stages of a project or by promoting your concerts, exhibits, or screenings via the Harvardwood Heads To... calendar.
So email us if you have or you know of Harvard-affiliated films that will be featured in the 2017 Tribeca Film Festival this spring.
Harvard/Harvardwood at SXSW 2017!
If you're heading to Austin this year, there are a ton of Harvardians to support! Harvard alumni are debuting several feature films (Dara Ju, Inheritance, and The Archer) and shorts (Waiting for Hassana, Hold Me) at SXSW 2017, and featured guest speakers include Baratunde Thurston AB '99 and Madame Gandhi MBA '15.
Check out our calendar for a list of panels, film screenings, and other events.

Exclusive Q&A with Jessica Kaye AB '00 (Writer, Director, & Actor, Inheritance)
by Nick Baker AB '07
Feature film Inheritance premieres at SXSW on March 11th! Inheritance was co-written and co-directed by Laura E. Davis and Harvard alumna Jessica Kaye AB '00, who also plays main character Mara in the film.
About Inheritance: A woman learns her estranged father has died and returns with her brother and new lover to her childhood home of Belize, where she must face her past while fighting for intimacy in the present.
Q. So what's the story behind this story? How did Inheritance come to be? 
A. After I finished film school I was down visiting my parents, who have this little house and a teak farm in Belize, and while I was there I was kind of overwhelmed by the beauty of the place. I decided I wanted to take all of the feelings and emotions I had being there and make a movie around them. My goal was for it to be a big experiment, essentially, and super collaborative since I come from collaborative theater. I'd also always loved the films of Mike Leigh and the way he works with actors to develop story, so I just said, "Let's get a group of people together, put it together, and we'll make it happen."
I had some initial ideas and themes I was interested in, but mainly I was inspired by the landscape. I had recently met Daniel Ahearn, and we decided we wanted to work together. I invited another friend, Laura Davis, to join the collaboration and we decided we'd write and direct it together, with Daniel acting in it with me. We jumped right in, did a trip to Belize, developed the story a little more, and a year later we were back down there shooting. It was really exciting how it all happened. Once we made a teaser and got our first investor, we just started growing, gaining momentum. I think that when you decide something's going to happen like that, and you put it in forward motion, you just find a way.
Q. What was it like juggling the roles of not only writer and director but also actor?
A. It was intense, but there was also something incredibly exciting about writing the world, creating it as a director, and then getting to step into it as an actor. I also wasn't writing and directing it alone—Laura is a strong collaborator and we were very much working together throughout the process. It was a challenging and immensely rewarding learning experience.
Q. And how was filming abroad in Belize?
A. It was also intense. But awesome, too. There really were no rules, and we could do things there that we probably couldn't have done here. Obviously we had to be safe and smart and mindful of our amazing crew, but the reward of being down there was that to a certain extent we could be very gritty and guerrilla. It was amazing and really challenging, but also exactly the kind of experience I wanted in terms of creativity. I wanted to disappear into a place with a group of people and all go live down there to make something raw and singular, which is what we did.
READ THE COMPLETE Q&A WITH JESSICA
Industry Successes
Harvardwood heartily congratulates the following Oscar winners:
Jeremy Kleiner AB '98 - Best Picture, Moonlight
Clark Spencer AB '85, MBA '90 - Best Animated Feature Film, Zootopia
Justin Hurwitz AB '07-'08 - Best Original Music Score, La La Land; Best Original Song, "City of Stars"
Damien Chazelle AB '07-'08 - Best Director, La La Land
Justin Hurwitz also won three IFMCA (International Film Music Critics Association) Awards for his work on La La Land: Breakthrough Composer of the Year, Best Original Score for a Comedy Film, and Film Music Composition of the Year.
In addition to La La Land's six Academy Award wins, Damien Chazelle received the top prize in this year's Directors Guild of America Awards, Outstanding Directorial Achievement in a Feature Film, and the BAFTA for Best Director. In total, La La Land won five BAFTA awards, including Best Film and Justin Hurwitz's award for Best Film Music. 
Robert Carlock AB '95 won the Best Episodic Comedy WGA Award for penning "Kimmy Goes on a Playdate!" (Unbreakable Kimmy Schmidt).
Cellist Yo-Yo Ma AB '76, DMU '91 and The Silk Road Ensemble won the GRAMMY Award for Best World Music Album with Sing Me Home!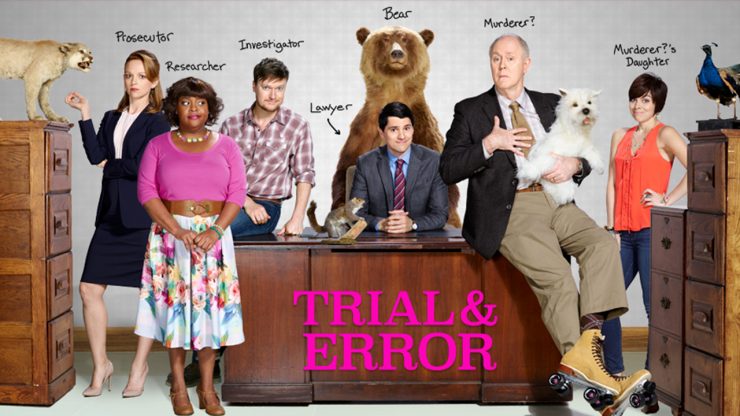 Actor John Lithgow AB '67, Ar.D. '05 will be awarded the 2017 Harvard Arts Medal this spring, ahead of the 25th anniversary of Arts First. The award will be presented by Harvard President Drew Faust on April 27th at the Loeb Drama Center in Cambridge, MA. Also, don't miss the series premiere of his new show, Trial & Error, on March 14th on NBC!
Noah Oppenheim AB '00 (writer of Jackie and The Maze Runner) was named the new president of NBC News. In his new role, he will continue to oversee the Today show.
Don't miss the March 8th season finale of Man Seeking Woman, a comedy series by Simon Rich AB '06. In its third season, the series continues to garner rave reviews!
CBS has picked up a pilot for a family drama centering on a Mexican-American family from Paul Attanasio AB '81, JD '84. Attanasio will serve as writer and executive producer, and Rodrigo Garcia AB '82 will direct the pilot.
Josh Singer JD/MBA '01 (who won last year's Best Original Screenplay Oscar for Spotlight) is adapting The Fox Hunt, Mohammed Al-Samawi's autobiography about becoming a peace activist in Yemen. The film is in development with La La Land producer Marc Platt.
Together with fellow Nashville showrunner and thirtysomething co-creator Marshall Herskovitz, Ed Zwick AB '74 is helming a new scripted series, The Suck, based on an unpublished memoir by Vietnam veteran (and former Greenpace International executive) Stephen McCallister. The Lionsgate project is slated to air on Discovery Channel in 2018.
Steve Harper A.R.T. '97 is thrilled to be part of the writing staff of ABC's Emmy-winning drama American Crime. Created by John Ridley, the show's third season premieres on Sunday, March 12th at 10pm. Steve wrote the 6th episode of the 8-episode season.
Animated short Dear Death by Kate Isenberg AB '97 recently screened at the San Francisco Independent Film Festival and is slated to play at several more festivals, including Riverrun International Film Festival, Anim!arte International Student Animation Festival of Brazil, and Animation Nights New York. She was interviewed by We Are Moving Stories, an online film journal highlighting emerging filmmakers (including 50% coverage of emerging female filmmakers). View the Dear Death trailer.
New Members' Welcome
Harvardwood warmly welcomes all members who joined the organization over the past month, including:
Taimur Ahmed, Other U.S., Ext.
Bahar Ataai, Boston/On-Campus, GSE
Kaolin Bass, NY, ART
Nick Carey, Boston/On-Campus, College
Samantha Eggers, LA, ART
Nathan Gaines, LA, FOH
Jay Guevarra, LA, FOH
Marinda Horan, Boston/On-Campus, College
Rutdow Jiraprapasuke, Boston/On-Campus, HDS
Vishnu Kalugotla, LA, FOH
Steven Kunis, Boston/On-Campus, College
Nicole Lacopetti, LA, College
Annie Martin, LA, HBS
Pedram Naseri, LA, ART
Jonathan Nomamiukor, LA, HLS
Ian Nyanin, NY, FOH
Lawrence O'Regan-Lloyd, Boston/On-Campus, Staff
Camila Ortiz, Boston/On-Campus, College
Edward Park, LA, College
Noah Pisner, NY, College
Shari Poindexter, LA, FOH
Richard Powell, LA, College
Claire Totten, LA, College
Gigi Van Deckter, NY, FOH
Julius Wade, Boston/On-Campus, College
Jessica Zestar-Postrk, LA, HBS
*FOH = Friend of Harvardwood
Alumni Profile: Jenette Kahn AB '68 (Co-Founder & Partner, Double Nickel Entertainment; Producer, The Book of Henry, Gran Torino; Former President, DC Comics)
By Terence O'Toole Murnin
At a time when mere mortals may be content to rest on their laurels, Jenette Kahn AB '68 continues to tell powerful stories with words and images at a dizzying pace suggesting the best is yet to come.
In what has been an extraordinary life—in April of 2000, the Library of Congress bestowed on her the Living Legends award in the "writers and artists" category for her significant contributions to our country's cultural legacy—Jenette Kahn has known two constants: art and basketball. So, in 2003, when Kahn left DC Comics and MAD Magazine after 27 years heading the two companies to pursue a new role as a film producer, she named the venture she founded with Adam Richman after one of the most infamous moments in Madison Square Garden's annals.
Kahn, an ardent hoops fan, recalls that notorious night, March 29, 1995. "After an unimpressive stint in baseball's minor leagues, Michael Jordan returned to basketball, strode into the Garden, and scored 55 points against the Knicks. It was so devastating," says Kahn who was at the game, "that it was said on the street that he dropped a double nickel on the Knicks. But it was awesome, too, the height of excellence, and that's what we constantly strive for at Double Nickel."
Having produced such films as The Flock, starring Richard Gere and Claire Danes, and Gran Torino, which Clint Eastwood directed and starred in, Double Nickel partnered with Sidney Kimmel Entertainment and Focus Features to produce The Book of Henry. Directed by Jurassic World-helmer Colin Trevorrow who is also directing Star Wars: Episode IX, The Book of Henry stars Naomi Watts, Jaeden Lieberher, Jacob Tremblay, Lee Pace, Sarah Silverman, and Harvard's own Dean Norris AB '85. The film was written by another Harvard alum, Gregg Hurwitz AB '95, and Focus will release the movie June 16th.
"It's a film that makes you laugh—and cry—and laugh again," declares Kahn, "and even though I've seen the movie many times, I always laugh and cry again."
Kahn and Richman have also teamed up with Jim Parsons' company That's Wonderful Productions and they'll soon begin shooting A Kid Like Jake. Based on Daniel Pearle's acclaimed play, it stars Claire Danes and Jim Parsons as a couple wrestling with their precocious four-year-old son's desire to wear tutus as they navigate the competitive world of Manhattan's private school admissions.
"At a time when our country is witnessing the roll back of transgender protections, this is a critical film," notes an impassioned Kahn. "Stories can change how we see the world—and we hope that movies like this will inspire us to make it a better one."
Asked about her time at Harvard from which Kahn, an art history major, graduated in 1968, she recalled, "It was a far less progressive and inclusive place than it is now. There were very few students of color, and on the academic side, there were no studio arts courses or even courses in film history. But it was also a time of ferment with fervent anti-Vietnam protests and where people offered you LSD-laced sugar cubes in Harvard Square."
For her first act, Kahn founded three influential magazines for young people: Kids, written and illustrated by children for each other; Dynamite, a title credited with rocketing the fortunes of Scholastic Inc., and Smash, a title for which Kahn was famously able to lure the legendary Milton Glaser to come aboard as its designer.
"I'm a lucky-ducky," smiles a modest Kahn, a quality that belies her fierce tenacity and determination.
For her second act, in 1976, the then 28-year-old Kahn became publisher of DC Comics, a division of what is now Time Warner, and home to some 5,000 characters, including Superman, Batman and Wonder Woman.
"I was known as the 'cheesecake behind the beefcake,'" laughs Kahn. "After all, we manufactured male fantasy."
Kahn relates that there were very few women at DC in those early days and if she really needed some time alone to think, she just went to the ladies room "because there was usually no one else there."  Although responsible for changing the face of the industry by implementing creator rights, introducing the graphic novel, and transforming comics into a sophisticated art form, one act that is particularly close to her heart was welcoming Superman creators Jerry Siegel and Joe Shuster back to the comics community.  Banned from the industry once they sued to have a share in the sensation they created, Siegel and Shuster had been living near the poverty line. Kahn flew them to her first ComicCon as DC's honored guests where they were at long last lauded by their peers and the countless artists, writers, and readers they had inspired.  
At 33, Kahn assumed the role of President and Editor-in-Chief of DC Comics, and along with editor and executive vice president Paul Levitz (Kahn notes that she loved Levitz because he never hesitated to tell her 'no!'), the company became the juggernaut that it is today, breaking new ground for comic books and graphic novels with its Vertigo line and championing diverse voices such as Milestone Media, a minority-founded and ethnically diverse line of comic books. Kahn also transformed the almost exclusively male-dominated DC into an inclusive company where to this day women and people of color play significant roles in the company's renaissance.
As a pioneer in the field, Kahn readily admits that her career has been bereft of mentors, but she strongly believes that she is the beneficiary of the wave of feminism created by women such as Gloria Steinem. 
"Warner Communications (the present-day Time Warner) had made a significant investment in Ms. magazine just a few years before I was offered the chance to run DC," Kahn recalls.  "Bill Sarnoff, the chairman of Warner Publishing, confessed that he wouldn't have hired a woman if Gloria hadn't raised his consciousness."
Which brings us full-circle to Kahn's third act, founding Double Nickel Entertainment with Harvard Business School alumnus Adam Richman MBA '96.
"After 27 years, I wanted the challenge of a learning curve. But what transferrable skills did I have?  Not many," grins Kahn. "But I did know how to tell stories in pictures and words.  Perhaps I could be a producer."
And while Kahn spends a lot of time in Los Angeles, she prefers her life and career NYC-based.

"There's so much going on here—so much diversity—and I think it's extremely important for storytellers to look outside the boundaries of their comfort zone for continued inspiration," explains Kahn.
What does the future hold for this incomparable dynamo? Kahn is excited about Fair Fight (the story of Lily Ledbetter's fierce fight for equal pay from writer-director Rachel Feldman) and Every Second Counts, a limited TV series that tells the thrilling true-life story of Christiaan Barnard and the high-stakes race for the first human heart transplant.
Kahn always has her inquisitive eye out for the best stories—and the preeminent directors—and the finest actors on the planet who can help make these yarns come to life. When asked who she is dying to work with, Kahn without hesitation says: Moonlight's Mahershala Ali, now the first Muslim actor to win an Oscar.
Mahershala, if you're reading this, wonder woman Jenette Kahn would like to work with you and it's guaranteed to become a story you will never forget.
Terence O'Toole Murnin is a raconteur and provocateur currently pitching his latest feature-film screenplay, LOVE YOU. MISS YOU. KISS YOU., as well as a TV Pilot, CLUB CASUALTIES. Coming Soon: Bhang Lassi.
Calendar
FEATURED EVENT | Harvardwood Presents Former NEA Chair & Tony Winner Jane Alexander - Thurs., March 9 (NY)
One of the great actors of our time, Jane Alexander has performed on Broadway, Off-Broadway, London, and regional theaters, in more than a hundred roles. Her Broadway appearances include The Great White Hope, 6 Rms Riv Vu, First Monday in October, and The Sisters Rosensweig. She won a Tony for The Great White Hope, and has been nominated seven times.  She has received four Oscar nominations, for The Great White Hope, All the President's Men, Kramer vs Kramer, and Testament. On television, she played Eleanor Roosevelt in Eleanor and Franklin, and has received 8 Emmy nominations, winning twice, for Playing for Time and Warm Springs.
Alexander will discuss her new book Wild Things, Wild Places telling stories from her 35 years of travels in the wild with field biologists. Jane Alexander's book will be available for purchase, and a booksigning will follow the talk.
Special thanks to Seyfarth Shaw LLP, and to Andy Goodwin and the Plymouth Hill Foundation.
New York
Harvardwood Classical Salon: A Musical Spring in Italy - Sunday, March 19
This time of year we all start yearning for Spring—but it's already Spring in Italy! And if we can't go there physically, we can all travel musically to a perfect Italian Spring! For this special concert, pianist Yelena Grinberg and cellist Sean Katsuyama are preparing a special program filled with the spirit of Italian Springtime, with music by Vivaldi, Tchaikovsky, Locatelli, Paganini, Busoni, Stravinsky, and Boccherini. Only 21 seats, so we strongly recommend early registration!
Yelena Grinberg is a virtuoso whose playing combines strength, intellect, and passion. She has performed with the Moscow Symphony as well as at important festivals in England, Spain, France, and Switzerland. She has won major awards in numerous competitions and was the 2005 winner of the Artists International Competition. Her sold-out performance at Carnegie Hall's Weill Hall was hailed by the New York Concert Review as "a grand performance in a grand tradition."
Sean Katsuyama has toured Europe, Japan, and Korea as a member of the Hong Kong Philharmonic and the Pacific Music Festival Orchestra.  He is a founding member of the Iris Quartet, now in its eleventh year of concerts.
Special thanks to Andy Goodwin and the Plymouth Hill Foundation.
Los Angeles
C.L.A. invites Harvardwood to Relax with Tax for Artists and the Self-Employed - Sat., March 4
Don't miss this invaluable 2-1/2 hour seminar on the essentials of income tax for individual artists of all disciplines. Learn how artists and artists groups can efficiently track income and expense throughout the year and how to correctly file your taxes. Topics will include record keeping, IRS form 1040, Schedule C, and self-employment schedules, itemized deductions, hobby losses, home offices and much more!
Tackling Diversity from the Front Lines: #WritingWhileAsian - Sun., March 5
In this new series, Harvardwood aims to bring together and spotlight diverse creatives and execs from all parts of the industry—actors, producers, directors, showrunners, development execs, managers, and agents—to talk frankly about their experiences and the challenges specific to their fields, with the aim of furthering the discussion of diversity in Hollywood and what can be done at all levels to address the lack thereof.
We're kicking off the series with #WritingWhileAsian, featuring Harvard alumni TV writers Leonard Chang, Sue Chung, Teresa Hsiao, and Ryan Koh. The event will begin with a small wine reception before we launch into a moderated discussion with our guest speakers, followed by a brief Q&A open to audience members.
FREE for Harvardwood members & friends // $20 for all others. Register early before we reach capacity!
Harvardwood Heads To... American Youth Symphony Presents: Icon with Grammy winner Steve Vai - Sat., March 11
What happens when you join what Jim Svejda of KUSC hails as "one of the finest youth symphonies on earth" with one of Guitar World's "Greatest Guitarist of All Time?" See for yourself when AYS partners with three-time Grammy Award winner Steve Vai to deliver a concert you won't soon forget, pairing Stravinksy's iconic Rite of Spring with works by Esa-Pekka Salonen and Vai himself!
Harvardwood Heads To... Harvard Men's Volleyball Match vs. UCLA - Sat., March 11
The top-20 ranked Harvard Men's volleyball team is coming to Los Angeles to play #2 ranked UCLA at Pauley Pavilion. Can Harvard achieve a victory over the all-time NCAA championship winning program UCLA? Come out and cheer on the Crimson and order your tickets now! Be a part of this historic college volleyball matchup with the Harvard Club of Southern California!
Harvardwood Heads To... The Ivy Plus Society's March Mixer - Wed., March 15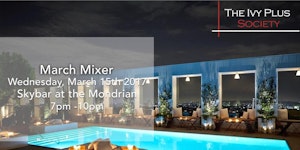 Join The Ivy Plus Society this March at one of our favorite rooftop bars, Skybar at the Mondrian. With its stunning sights, delicious cocktails, and fabulous crowd it's no wonder that Skybar "has been one of Los Angeles' hottest nightspots from the day it opened" (The Sunset Strip). The only way to kick off March is to mix and mingle at "one of the most beautiful views of West L.A." (LA.com). Harvardwood members can register with a 20% discount code.
C.L.A. invites Harvardwood to Reading Between the Lines of a Publishing Agreement - Wed., March 22
The nuts and bolts of the business of writing are as essential to a writer's success as the writer's work itself. Join CLA and attorney Paul S. Levine to learn about: The principles of copyright law as the underpinnings of all writing; The roles of agents and lawyers, the process of obtaining them and the means of compensating them; The contents of a typical collaboration agreement and why such a contract is an absolute necessity; Typical publishing agreement clauses dealing with royalties, advances, rights granted and rights withheld, etc.; and The editing process: what happens if the publisher rejects the manuscript, the publisher's ultimate acceptance of the manuscript, actual publication after acceptance, and promotion and publicity.
Harvardwood Masterclass on Sketch Comedy with John Bowman AB '80, MBA '85 - Thurs., March 23
Explore sketch comedy—what to do and what not to do—with Emmy Award-winning writer and producer John Bowman AB '80, MBA '85 (Saturday Night Live, In Living Color)!
Masterclasses are only open to dues-current Harvardwood Full Members. You must be logged in to the site to access the RSVP link below. Join or renew your membership.
John Bowman is an Emmy award winning writer who has been writing and producing comedy for 25 years.  He has written for Saturday Night Live, It's Garry Shandling's Show, Fresh Prince of Bel Air, In Living Color, Martin, Murphy Brown, and Frank TV, among others.  He created Martin and received two NAACP Awards and a People's Choice Award for his work there.   

He is currently a trustee of The Harvard Lampoon.  In 2008 he received a PEN USA First Amendment Award for his leadership in the 2008 Writer's Strike.
Harvardwood Heads To... HCSC Harvard Serves Kick-Off Event - Tues., March 28
Come learn about our volunteer opportunities, register to volunteer, and meet other Southern California alumni as we celebrate "Harvard Serves," the Global Month of Service coming up this April! If you are unable to attend the kick-off and would still like to volunteer, please sign up contact the Harvard Global Month of Service team at the above email address. $15 to attend ($10 for HCSC members).
SF/Bay Area
Harvardwood Heads To... A Conversation with VEEP's David Mandel AB '92 - Fri., March 24
As executive producer and showrunner for HBO's Emmy Award-winning Veep, starring Julia Louis-Dreyfus, David Mandel AB '92 has a lot of insight into the world of entertainment, not to mention some hilarious behind-the-scenes anecdotes. When he makes his way to the Jewish Community Center of San Francisco's Kanbar Hall, he'll also be sharing stories about his time as a writer and executive producer for Larry David's Curb Your Enthusiasm, as well as discussing his beloved and considerable collection of Star Wars memorabilia and comic book art. Make your way to the JCC for this sure-to-be-memorable conversation with David Mandel.
Boston/Cambridge
Harvardwood Heads To... Writers Speak: Jennifer Egan in Conversation with Claire Messud - Mon., March 6
From the Mahindra Humanities Center at Harvard:
Jennifer Egan (Author of Look at Me (2002), The Keep (2007), and A Visit from the Goon Squad (2011); Winner of the 2011 Pulitzer Prize, National Book Critics Circle Award for Fiction, and LA Times Book Prize) in conversation with Claire Messud (Novelist and Senior Lecturer in English, Harvard University). Free and open to the public. Seating is limited.
Harvardwood Heads To... HBS Music Summit: The Future of Music: Sounds of Disruption! - Sat., March 25
On March 25th, Harvard Business School's Sound Society and Berklee A&R Group are bringing together thought and business leaders who are shaping the future of music for a day of keynote speeches, panel discussions, performances, product demonstrations, and networking at the first ever HBS Music Summit—The Future of Music: Sounds of Disruption!
We have an amazing line up of speakers already including Russell Wallach - President of Live Nation Media & Sponsorships, Neil Jacobson - President of Geffen Records, Ty Stiklorius – Founder & CEO of Friends at Work / John Legend's Manager, Emma Quigley - Head of Pepsi Music, Jeremy Erlich - CFO of Interscope Geffen A&M, and Julia Heiser - EVP Digital Media Live Nation.
Harvardwood members receive a $15 discount off tickets.
SXSW / Austin
Harvardwood Heads To... IT BEGAN WITHOUT WARNING (Short) at SXSW - Various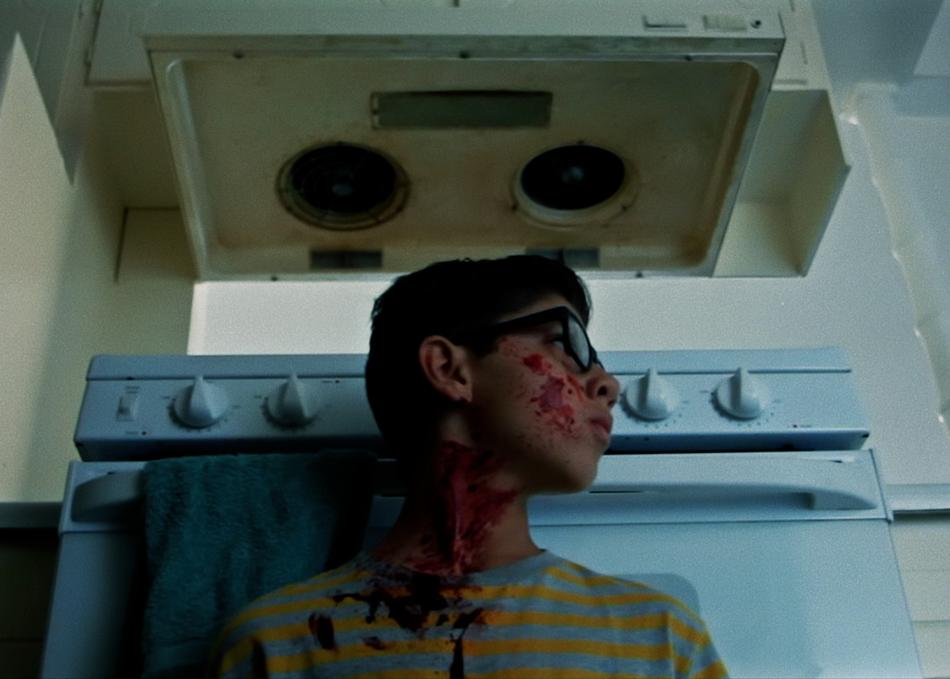 "The time has come," the Walrus said. And all the little Oysters stood and waited in a row.
Santiago C. Tapia AB '97 and Jessica Curtright co-direct/write/edit. Santiago's a first generation Peruvian-American from Brooklyn and attended Harvard University. Jessica's background is in theater, ballet, and opera in The States and abroad. Growing up on a steady diet of Hitchcock, Twilight Zone, Lovecraft, and King, they're rabid lovers of the thriller/horror/sci-fi genres.
Harvardwood Heads To... INHERITANCE (Feature Film) at SXSW - Various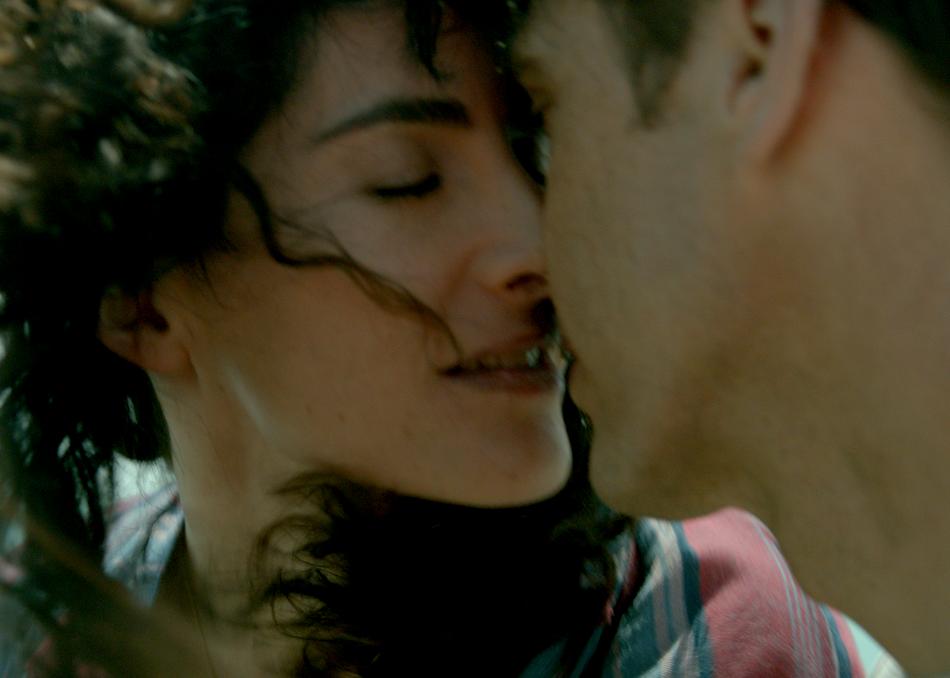 World premiere of INHERITANCE (narrative feature, drama), written and directed by Harvard alumna Jessica Kaye (check out our Q&A with her above) and Laura E. Davis.
When Mara returns to her childhood home of Belize for her father's 70th birthday, she brings her lover Aaron and hopes to reconnect with her estranged father and brother who live there. After landing, she learns the tragic news that her father has just died. Mara is upset but lies about calling her brother Ben to tell him. Furious, Ben barges in on Aaron and Mara at the father's house the next day. Tensions build between all three; Mara runs off for a tryst with Aaron, and Ben overdoses on their father's medications, forcing Mara to care for him. At the wake, an all-night affair, Mara gets drunk and reveals secrets about the father, changing forever the relationships of those closest to him.
Harvardwood Heads To... THE ARCHER (Feature Film) at SXSW - Various
World premiere of THE ARCHER, directed by Valerie Weiss MMS '97, PhD '01.
High school archery champion Lauren Pierce has just landed in Paradise Trails, a brutal juvenile correctional facility in the wilderness, after hospitalizing a boy in self-defense. But when Lauren learns how deep corruption runs at Paradise Trails under the pernicious rule of warden and bow-hunter Bob Patrice, she makes her escape, traversing the wilderness with rebellious inmate Rebecca Rolinski… with the warden's stolen bow enough and evidence to close the doors at Paradise Trails for good. But they'll have to survive both the elements and an increasingly desperate Bob, who's hunting his prey to make sure his secret stays buried… even if he has to bury them with it.
Harvardwood Heads To... DARA JU (Feature Film) at SXSW - Various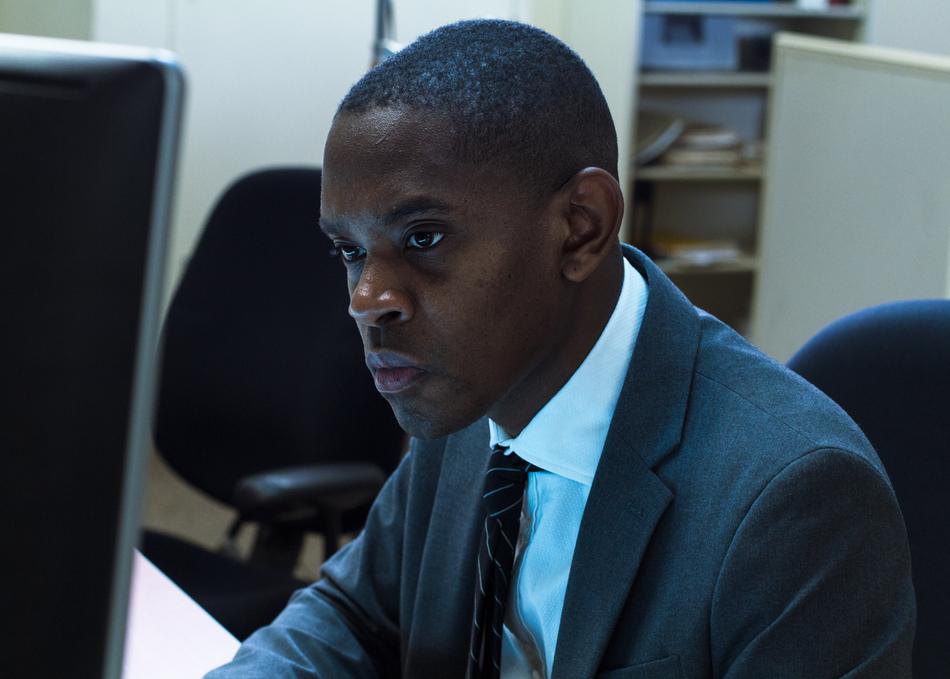 Attend the world premiere of DARA JU, a narrative feature by Anthony Onah AB '05. Seyi, a 24-year-old Nigerian-American, works on Wall Street. Desperate to succeed because of his outsider status—due to class and race—he commits a crime, insider trading, which brings his entire world crashing down on him. Seyi's troubled circumstances force him finally to confront his tumultuous relationship with his ailing father, his romantic relationship with his privileged white girlfriend, and his racial and immigrant backgrounds—with nothing less at stake for him than his soul.
Harvardwood Heads To... WAITING FOR HASSANA (Docu Short) at SXSW - Various
Waiting for Hassana is a documentary short by Funa Maduka MBA '12. In 2014, 276 teenage girls came together for exams in Chibok, Nigeria—by dawn, nearly all had disappeared and their school was burnt. Jessica, an escapee, shares her haunting account of a friendship violently interrupted by Boko Haram.
Funa Maduka is a Nigerian-American filmmaker and professional cinephile, with a focus on world cinema. Previously, Funa worked on the film, "Half of a Yellow Sun," and on "Building a Dream," a documentary about the Oprah Winfrey Leadership Academy for Girls. She holds degrees from Harvard and Cornell University. "Waiting for Hassana" is her first film.
Harvardwood Heads To... HOLD ME (Animated Short) at SXSW - Various
Flap flap flap flap flap. A large bird and a small boy cohabit in an unhappy relationship, trapped by four walls and a mutual codependency. The delicate balance of their relationship is cracked by an egg-citing new arrival. Screenings on March 10th, March 13th, and March 16th. Renee Zhan AB '16 graduated from Harvard University with a degree in Visual and Environmental Studies: Film/Animation. She likes wearing pretty dresses and making ugly films.
Harvardwood Heads To... SXSW Round Table: Sales & Acquisitions - Sun., March 12
This Round Table Session will bring together industry experts and SXSW attendees for an informal and enlightening discussion on Sales and Acquisitions. More info here. Guest speakers are Bianca Eymenier, Ryan Heller, and Daniel Cantagallo AB '02.
Harvardwood Heads To... SXSW: UNREST VR - Finding the Form to Tell Your Story - Tues., March 14 
Director Jennifer Brea and producers Arnaud Colinart and Lindsey Dryden discuss how to choose the right form to tell a story, and reveal work-in-progress insights from Unrest's VR experience. When her life was dramatically changed by a sudden illness, former Harvard PhD student Jennifer Brea set out to make a film. She became an acclaimed filmmaker, with feature documentary Unrest winning a Special Jury Prize at Sundance 2017. During production, Jen realized she also needed to immerse the audience in the *experience* of the illness. So, she set out to become a VR storyteller, collaborating with the award-winning team behind Notes On Blindness VR.
Harvardwood Heads To... SXSW: The New Deal - Why Brands Will Buy Artists Airtime - Wed., March 15
This panel addresses how the music industry will experience the liberating forces currently imposing innovation on the cab and hotel industries. As technology continues to evolve, marketplaces are shifting from surmised negotiations to scientific value exchanges. In the music industry, artists and brands have converged out of necessity. Artists struggle to get their music heard. Brands struggle to reach and engage their target consumers. In this panel, artists, marketers, and record label thought leaders come together to discuss how music and advertising work together in an increasingly-connected world. George Howard, Associate Professor at Berklee College of Music, will moderate this panel. Guest speakers include Kiran Gandhi MBA '15.
Harvardwood Heads To... SXSW: Head Fakes & Pivots - Trump Punks Silicon Valley - Wed., March 15
Futurist comedian, activist, and best-selling How to Be Black author Baratunde Thurston AB '99 gives his take how the Tech Industry failed to predict the current administration and what we can do about it now. He'll cover why geeks aren't always the best political analysts as well as offer his opinions on the tech leaders advising Trump. Expect a lively discussion with plenty of audience Q&A.
Harvardwood Heads To... SXSW: How Musical.ly Stormed the Tween World from China - Wed., March 15
Headquartered in Shanghai, Musical.ly is a video social network that has exploded globally to nearly 100 million "musers". Achieving the kind of viral cross-border success that many entrepreneurs aspire to, this panel will tease out the most important lessons for entrepreneurs looking to successfully enter global markets. With over 20 million active users in the United States, the app is now larger than Twitter-owned competitor, Vine.
Moderated by Bloomberg journalist (and Harvardwood 101 alumna) Selina Wang AB '15, who specializes in coverage of cross-border Asian companies, DCM Ventures' David Chao and co-CEO Alex Zhu will talk about how to build and scale an app that's successful in a global marketplace.
Harvardwood Heads To... SXSW: Reeps One at Valhalla - Fri., March 17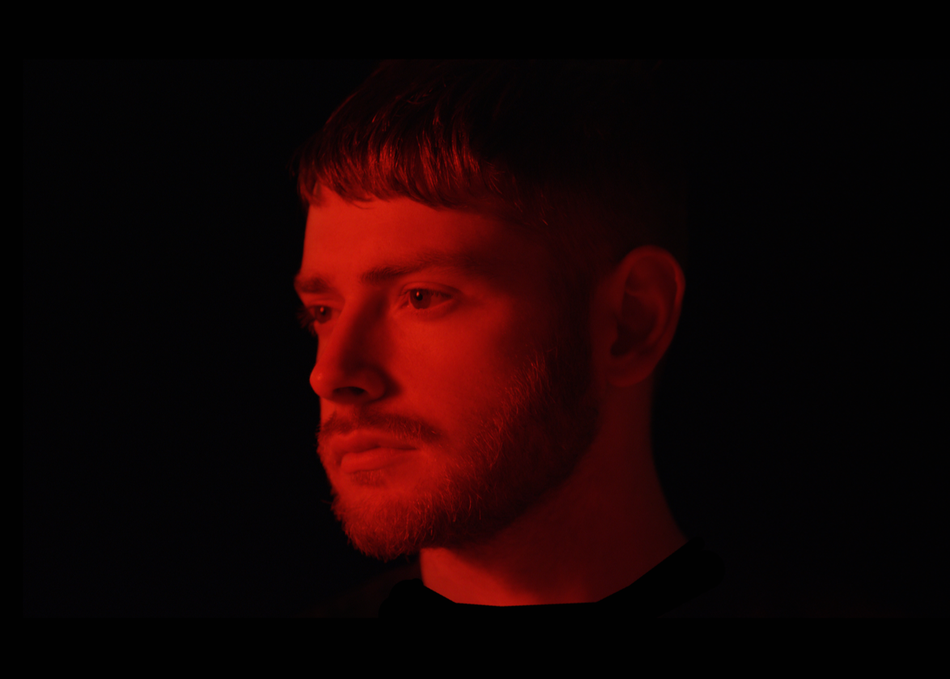 Reeps One is a true musician. Thousands of hours spent honing his art have helped him take beatboxing to a new dimension. There are no samplers, no loop machines, no effects, he is his own instrument, creating an organic music experience that stands alone. Best live act in The Bass Music awards 2015, and twice winner of the UK Beatbox championships, he has challenged preconceptions, touring with the Prodigy, Q-Bert, Africa Express, and performing at countless festivals, including 2015's TomorrowWorld. His established reputation as a key pioneer in experimental vocalism saw him take up an Artists Residency at Harvard University, curating a week of interactive performances, workshops and lectures for students and the public. An innovator driven by the need to be the best, with over 40Million YouTube views he's piqued the interest of a wider public who appreciate his raw passion and technique.
Harvardwood Heads To... SXSW: Tech Matters - A Blueprint for DIY Musicians - Fri., March 17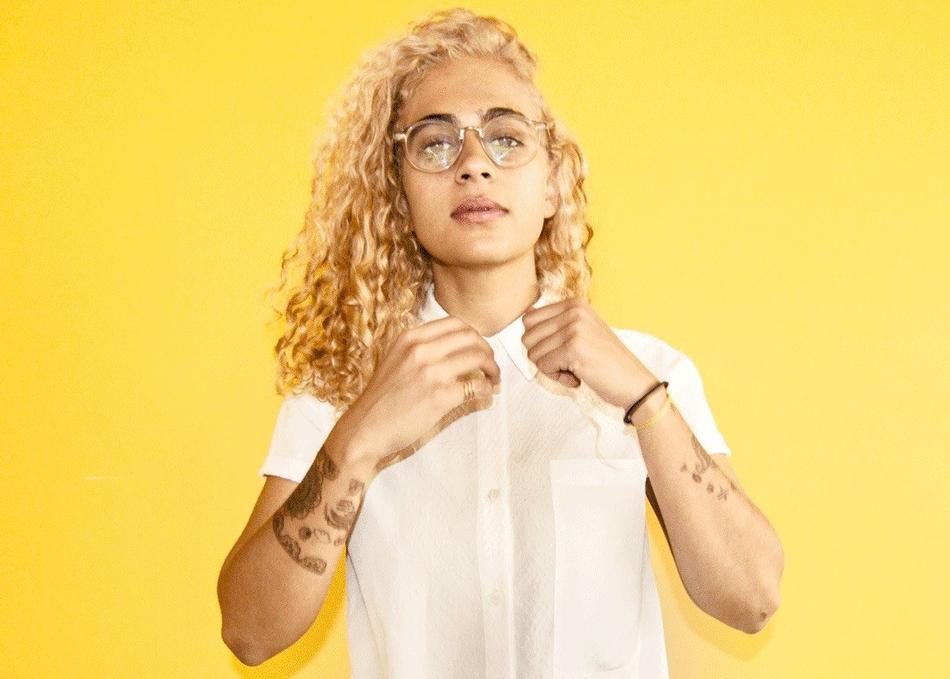 Technology has greatly transformed and expanded opportunities for the DIY music community to create, market and distribute their work. The truth, however, is that not all technologies are the smartest solutions for every artist. In a digital ecosystem with so many moving parts, it is important to experiment without losing focus, and to refine your business strategy and handpick the tools that will make your unique career both innovative and sustainable. Incorporating the perspectives of artists, tech companies, artist managers and digital media experts, this panel will discuss best practices and resources for DIY artists to make the most out of technological disruption. Guest speakers include Kiran Gandhi MBA '15.
Other U.S.
Harvardwood Heads To... World Palindrome Championship - Fri., March 24
Harvardwood's Mark Saltveit AB '83 defends his title as World Palindrome Champion at Will Shortz' second ever global event. Other competitors include Martin Clear of Sydney Australia, Anthony Etherin (UK), Jon Agee (San Francisco), John Connett (Minneapolis), Lori Wike (Salt Lake City) and Mike Maguire (Washington DC).
Washington, DC
Harvardwood Meet-up at the Black List DC Happy Hour - Wed., March 1
The Black List is creating social hubs for writers around the world where they can meet other screenwriters and discuss the craft and the reality of the screenwriter's life. So join your fellow writers at the DC happy hour! Come to enjoy the drinks and the company. You never know who you might meet! This event is free and open to the public (cash bar).
Program Spotlight: Harvardwood Producers Group
One of the most recent additions to our roster of members-only programs, the HARVARDWOOD PRODUCERS GROUP functions as an intimate, intensive forum for current or aspiring producers from the community. Producing is a lonely, stressful job, and every project has its own path and its own challenges. Part support group, part peer guidance exercise, the HPG encourages participants to present their projects in confidence so they can receive feedback from the others. The sessions are led by award-winning TV producer and Harvardwood co-founder Adam Fratto and convene at least once a quarter.
More about Adam Fratto, Co-Founder of Harvardwood & Director of the Producers Group:
Adam Fratto is a seasoned creative executive with a proven track record in TV development, current programming, production, and feature films. Specialty in finding and developing genre programming (fantasy, sci-fi, supernatural, horror, action). History of creating profitable international business models and launching creative strategies.
Through his company, Adam has consulted with clients from tech startups to established networks, most recently for A+E Networks in 2016. Currently, Adam is Exec Producing SEA CHANGE, a backdoor pilot for Lifetime TV, based on the YA genre novel of the same name. Recently, he was co-Executive Producer of HAVEN, a supernatural drama based on Stephen King's "The Colorado Kid," airing on Syfy in the U.S. and 100+ cable channels abroad. This hit show, produced in Nova Scotia, has just concluded its sixth and final season.
In addition, Adam spent the last five years working closely with Pukeko Pictures, sister company to New Zealand's famed Weta Workshop (LORD OF THE RINGS, AVATAR, DISTRICT 9), overseeing live-action content and developing a global slate of TV and feature projects. This includes an edgy fantasy epic called CLEVERMAN, based in aboriginal mythology, which aired in 2016 to much acclaim on SundanceTV, Netflix, Australia's ABC, and BBC3. Adam is Executive Producer of that series, along with Red Arrow Entertainment and Goalpost Pictures. Season two will air in 2017.
Other projects recently developed by Adam include: an epic JOAN OF ARC series created by Craig Pearce (Gatsby, Moulin Rouge); a fantasy series based on the acclaimed LOWTOWN novels, written by David S. Goyer and Matt Fraction, for Universal TV; and a John Rogers-penned adaptation of the fan favorite comic RAT QUEENS.
Originally from upstate New York, Adam is a graduate of Harvard University and USC's graduate program in Film & TV Production, where he produced the environmentally themed, Emmy-winning documentary WALKING WITH GIANTS.
He began his career in 2000 at Mutual Film (Speed, Saving Private Ryan), then served as Creative Executive for Michael Douglas's Furthur Films. There, he helped develop WONDER BOYS, ONE NIGHT AT McCOOL'S, DON'T SAY A WORD, and SWIMFAN.
In 2002, Adam joined Piller/Segan as VP, overseeing development and serving as Associate Producer on THE DEAD ZONE and WILDFIRE and Co-Producer on GREEK. He was Associate Producer of indie feature BICKFORD SHMECKLER'S COOL IDEAS (Patrick Fugit, Olivia Wilde, Matthew Lillard). From 2008 to 2011, Adam helped launch Atticus Entertainment, managing sports icon Jim Lampley's first-look deal with HBO.
He is a member of the TV Academy, the Hollywood Radio & Television Society, and the Producers' Guild. He is also co-Founder of Harvardwood, an international association of 7,500+ alums in arts, media and entertainment. A lifelong sinophile, he has lived, worked and studied in Beijing, Taipei and Hong Kong. He currently resides with his family in South Pasadena, California.
Countdown to Tip-off: March Membership Madness
For this year's March Madness, new members can join Harvardwood at a $10 discount OR existing members can hit the three to get free membership! The March Madness Membership Drive will begin on Selection Sunday, March 12th, and run through the end of the month.
1) $10 DISCOUNT*
Become a Harvardwood member here for just $35 (over a 20% discount off your yearly dues). *This offer is only valid for first-time Harvardwood members.
OR
2) HIT THE THREE
Get THREE of your friends to sign up as Full Members or Friends of Harvardwood, and we'll give YOU one year of complimentary Harvardwood membership!
The offer goes live on March 12th. Follow Harvardwood on Facebook, Twitter, and Instagram for reminders!
---
DISCLAIMER
Harvardwood does not represent or endorse the accuracy or reliability of any of the information, content or advertisements (collectively "Materials") contained on, distributed through, or linked, downloaded or accessed from any of the services contained in this e-mail. You hereby acknowledge that any reliance upon any Materials shall be at your sole risk. The materials are provided by Harvardwood on an "AS IS" basis, and Harvardwood expressly disclaims any and all warranties, express or implied.
Do you like this post?