In This Issue:
Director's Notes
Message from Allison
NEWS
Featured Member Posting: Operations Manager (Partos Company) - LA
NYC screenwriters, apply to participate in HWP-Features | Deadline Feb. 15th
Recruit Harvard students to intern at your company this summer | Deadline Feb. 15th
Taking action together: Harvardwood Helps YOUR Cause
Harvardwood 101: The 2017 Recap
FEATURES
Exclusive Q&A with Director Valerie Weiss MMS '97, PhD '01 (The Archer, A Light Beneath Their Feet)
Harvardwood Artist Showcase: Writer & Poet Christina Starobin AB '71
Industry Successes
New Members' Welcome
Alumni Profile: Scott Weinger AB '98 (TV Writer, Black-ish, Galavant, & Actor, Fuller House)
CALENDAR & NOTES
Calendar
*NEW* Program Spotlight: Harvardwood Summer Internship Program
Writers and bloggers: Boast your byline!
---
Director's Notes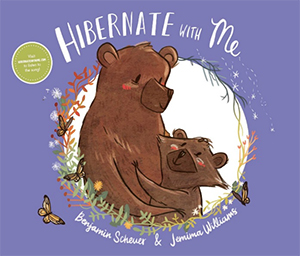 In January, 101 directors Amit Samuel and Ansley Rubinstein organized an excellent program for over two dozen Harvard College students, who flew to LA on New Year's Day to embark on a whirlwind "bootcamp" week of company visits, speaker panels, and even a live TV taping! Thank you, Amit and Ansley, for the immense amount of energy and time you put into making 101 a success each year. And students, keep your eyes peeled for the Harvardwood Summer Internship Program listings, which will be published later this month.
LA members, check our calendar for two back-to-back events next week: on Feb. 7th - award-winning musical The Lion at the Geffen, followed by a Q&A with performer Benjamin Scheuer AB '04 and songwriter-composer-producer (and Harvardwood Advisory Board member) Robert Kraft AB '76; and on Feb. 9th - our monthly masterclass, From Spec Pilot to Staffing Meeting, with writer & Executive Producer Melinda Hsu Taylor!
— Dona
Message from Allison
It's February, but we haven't lost any of our new year's momentum and we're excited to announce a couple new initiatives this month.

On the writerly side, HWP-Features New York City is back! If you're interested in workshopping your full-length screenplay with fellow Harvardwood writers this spring, apply now to participate. The group will run from March - July, ending in time for participants to submit their scripts to the Harvardwood Writers Competition.
Separately, we've been inspired by our members' mobilization to do good for their communities locally, nationally and even internationally! Reinforcing Harvardwood's mission "to utilize the creativity and leadership of our diverse members as forces for positive social change," we've created an online hub where members can share the nonprofits and causes they're working passionately to help. Spread the word about yours now!
— Allison
Featured Member Posting: Operations Manager (Partos Company) - LA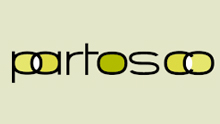 Dynamic blow the line agency based on Santa Monica Promenade looking for operations person. www.partos.com
Ideal candidate should be able to identify operational problems, as well as inefficiencies. Clearly state objectives that would remedy those problems. Create collaborative team-wide systems using apps/tech to accomplish those objectives. Maintain and update systems to meet changing needs. Train and keep team on board with these systems of collaboration. Ideal candidate is methodical. Detailed. Focused. Collaborative. Innovative. Able to work with a diverse and creative team.
NYC screenwriters, apply to participate in HWP-Features | Deadline Feb. 15th
Do you have an idea for a feature script? Or one in the drawer you've been meaning to edit? Looking for a group of supportive and committed writers to help take your scripting to the next level? If yes, then great news: the New York City HWP-Features program is back from hiatus and will begin on March 9th!
Applications will be accepted February 1-15, 2017. All participants will be asked to submit a short writing sample, a bio or resume, and a paragraph stating what you'd like to work on with the group this spring and summer. The group will meet 10 times between March and July, with the end goal of having each participant submit her/his script to the Harvardwood Writers Competition by the July 31st deadline.
Only Harvardwood members are eligible, so if you're not a current member, join Harvardwood or renew your membership before accessing the application. The participation fee is $120/writer and will be due once you're notified of your status in the program.
Recruit Harvard students to intern at your company this summer | Deadline Feb. 15th
If your arts, media, or entertainment company offers summer internships and would like to recruit applications from current Harvard College students, we invite you to participate in the 2017 Harvardwood Summer Internship Program (HSIP)! Companies can recruit current Harvard students directly by posting their internship opportunities to Harvardwood FOR FREE.
HSIP provides a list of internship opportunities in the arts, media and entertainment to Harvard undergraduates and also coordinates career-related events over the summer for program participants in LA, NYC and other cities. If your company would like to list an internship via HSIP, please fill out our brief participant form by February 15th to reach the largest number of potential candidates.
Above, HSIP 2016 students visit The Mission Entertainment.
Taking action together: Harvardwood Helps YOUR Cause
We know our members are doing great things in service of their communities, and we invite you all to spread the word about your causes with our community on this dedicated page. You can post about volunteering opportunities, nonprofit organizations that could benefit from more publicity or donations, upcoming organized gatherings or marches in your local area, etc.
You do need to log in to post, but you don't have to be a Harvardwood member.
Our mission statement: Harvardwood is a nonprofit organization for members of the Harvard University community who believe in the power and purpose of the arts, media and entertainment. By providing professional resources and service opportunities, Harvardwood strives to utilize the creativity and leadership of our diverse members as forces for positive social change.
Harvardwood 101: The 2017 Recap
Every January, Harvardwood brings two dozen current undergraduates to Los Angeles to learn about working in entertainment via a week-long, jam-packed bootcamp + the option of short-term J-termships at entertainment companies.
We're grateful for all of the Harvard alums and friends who participated in Harvardwood 101, including:
Jonathan Aibel, Rich Appel, Steven Arkow, Amanda Barclay, Bill Bost, John Bowman, Seth Brodie, Andy Cadiff, Robert Cain, Sandra Chang, Michael Conway, Erin Cooney, Sean Corrigan, Gerry Daley, Susanne Daniels, Peter Dodd, Milorad Dragicevic, Amelia Draizin, Carleton Eastlake, Liz Femi, Mark Gill, Mark Goffman, Matt Grimm, Nick Groff, Lyndsay Harding, Steve Harper, Lisa Henson, Paige Holtzman, Jean Huang, Neil Jacobson, Mark Kelsey, Kerry Kohansky-Roberts, Leah Kraft, Franklin Leonard, Andrea McCall, Dan Melow, Jimmy Meyers, George Newhouse, Michael Orloff, Peter Rader, Paul Redford, Joan Chu Reese, Mike Reiss, Matt Ross, Ian Roth, Ryan Roy, Liz Ryan, Chris Salvaterra, Couper Samuelson, Anne Sawyier, Ben Scott, Eli Shibley, Adam Shulman, Zac Simmons, Lisa Tanury, Larry Tanz, Rob Ulin, Patric Verrone & Maiya Williams Verrone, Jennifer Wang, Larry Wasserman, Linda Wei, and Nicky Weinstock.
Check out a couple testimonials from participating students below...
"I learned more about the entertainment industry in one day of Harvardwood 101, than in collective years of assumptions and guesses. It's honest and it doesn't sugarcoat and while everyone's career will be different in an industry with no very direct paths, going in with everything a lot less mystic is invaluable. When Amit ended the program by addressing us as his peers when we go out to Hollywood after graduating, it really gave the scope and rarity of access the program allows for its duration and long after."
- Gigi Kisela AB '17
"I came into Harvardwood 101 not knowing how anything got done. By the end, I understood the way movies, TV, and music work at a basic level and no longer feel like such an outsider in the industry."
- Jack Stone AB '20
Read more testimonials from our Harvardwood 101ers!
Exclusive Q&A with Director Valerie Weiss MMS '97, PhD '01 (The Archer, A Light Beneath Their Feet)
by Dayna Wilkinson
The Archer, from director Valerie Weiss, MMS '97, PhD '01, premieres at SXSW in March. Recently Valerie was tapped for the Fox Bridge Program. Photo: Courtesy of Mar Vista Entertainment.
Q. Your first feature was a romantic comedy (Losing Control) about a female biochemist who wants scientific proof that her boyfriend is "the one." Was that autobiographical? 
A. It was inspired by my time at Harvard Medical School. I met so many wonderful and quirky people there who ended up on screen in different ways.
Q. Your next feature in 2015 (A Light Beneath Their Feet) was a different kind of medical story. What attracted you to that project?
A. In the script, the portrayal of mental illness felt personal and sophisticated—very different from what you often see. I wanted the audience to live in the uncomfortable place between the bipolar mother and the 18-year-old daughter who wants to go far away to college. The mother-daughter story is full of love and felt so real. I'm very close to my mother and I have two young daughters so I empathized with both characters.
Q. Speaking of your daughters, how did they react when you got the Amazon assignment to direct An American Girl Story – Maryellen 1955: Extraordinary Christmas?
A. They thought I was the coolest mom! Amazon is making some of the best work out there and I was eager to see what they would do with the brand.  We had a really talented team and Amazon was great. Maryellen was a lively family film with themes that matter to me, like showing young people the importance of listening.
Q. How do you decide which film projects to pursue?
A. It's the material regardless of the genre. The material's themes and the problems the protagonists are dealing with need to resonate with me in a deep way. To make movies you sacrifice everything else—family, other projects— so something has to hook you and keep you excited.
I'm so proud of my third feature, The Archer, which premieres at the South by Southwest Film Festival (SXSW) in March. It's a feminist coming-of-age action movie—Thelma and Louise meets First Blood. Growing up in the '80s we were told there'd be no gender issues impacting our careers in our futures which obviously still isn't the case, so it's important to me that my work has positive messages about strong women...
READ THE COMPLETE Q&A WITH VALERIE
Harvardwood Artist Showcase: Writer & Poet Christina Starobin AB '71
Buoyed by her piece "Mal-cartoonism and Other New Deadly Sins" being chosen for Harvardwood's The Seven Deadly Sins anthology, Christina Starobin is additionally delighted to announce the publication of her literary thriller Blood Eternal. Starobin is an international award-winning poet and writer. Having taught at several colleges in the NY tri-state area, she currently writes for and directs a poetry performance group WORD SALAD for satirical works. Her "No Room at the Inn: Home and Homeless in New York" was performed this past holiday season—imagine Christ being born in the United States today, child of a homeless couple. Musical numbers featured Christmas carols with appropriate lyrics. Visit www.drstarborn.com for more information.
The graphic above is from the book cover, which Starobin also designed. She majored in Visual and Environmental Studies at Harvard the first year the concentration was offered.
Industry Successes
Cellist Yo-Yo Ma AB '76, DMU '91 and The Silk Road Ensemble received two GRAMMY award nominations for Best World Music Album (Sing Me Home) and Best Music Film (The Music of Strangers). The GRAMMY Awards Ceremony will take place on February 12, 2017.
John Lithgow AB '67, Ar.D. '05 won the SAG Award for Outstanding Performance by a Male Actor in a Drama Series for The Crown! His film with Salma Hayek, Beatriz at Dinner, also had its world premiere at Sundance last month. Photo by Kevin Winter/Getty.
After breaking the record for the most Golden Globes (seven, including Best Motion Picture - Musical or Comedy!) won by a movie, feature musical La La Land has tied the record for Academy Award nominations in 14 categories, including Best Picture, Best Director, Best Original Screenplay, Best Original Music Score, and Best Cinematography. Writer-Director Damien Chazelle AB '07-08 won Golden Globes for Best Director and Best Screenplay, and composer Justin Hurwitz AB '07-'08 won Golden Globes for Best Original Score and Best Original Song. La La Land also won the top Producers Guild Award (Darryl F. Zanuck Award for Outstanding Producer of Theatrical Motion Pictures).
Moonlight (produced by Jeremy Kleiner AB '98) won the Golden Globe for Best Drama Motion Picture and has been nominated for 8 Academy Awards, including Best Picture and Best Original Music Score by composer Nicholas Britell AB '03.
Congratulations to Milan Popelka AB '01, who handled negotiations to sell The Big Sick—wholly financed by his company FilmNation—to Amazon at Sundance for $12M! Up next: Arrival has been nominated for 8 Academy Awards, including Best Picture, Best Director, Best Adapted Screenplay, and Best Cinematography. Milan is an Executive Producer on Arrival.
The Academy Awards will be on February 26, 2017! Additional nominees include Natalie Portman AB '03 for Best Actress (Jackie) and Manchester by the Sea for Best Picture (producer Matt Damon).
Crazy Ex-Girlfriend (co-created by Rachel Bloom and Aline Brosh McKenna AB '89) and Brooklyn Nine-Nine (co-created by Dan Goor AB '97 and Mike Schur AB '97) were both nominated for the GLAAD (Gay & Lesbian Alliance Against Defamation) Media Award in the Outstanding Comedy Series category!
The documentary Is Anybody Listening?, produced, researched, and written by Paula J. Caplan AB '69, won an Award of Exceptional Merit from the Depth of Field International Film Festival; Award of Excellence for Editing and Awards of Exceptional Merit for the Film and for Research from Docs Without Borders Festival; and Award of Excellence from the WSTL Short, Tight, and Loose Festival. In addition, the "Listen to a Veteran!" PSA series that Paula produced and wrote won a Bronze Telly Award. Finally, Paula's play Shades—which won the initial Pen Contest (best new play) from Pen + Brush (NYC) and Best New Play Contest from LDI Productions (LA)—had a successful Off-Broadway run in late 2016 and was wonderfully reviewed.
Sylvia Clute MPA '05 is a featured author in the American Bar Association's new book, Lawyers as Changemakers: The Global Integrative Law Movement, which includes contributions from lawyers and judges around the world about their work in transforming justice and the legal system. Clute writes about her work on Unitive Justice, a parallel model of justice based on loving kindness, instead of proportional revenge. She is the author of two books related to this subject, a novel titled Destiny Unveiled and a non-fiction book titled Beyond Vengeance, Beyond Duality: A Call for a Compassionate Revolution. She is now writing a book that details Unitive Justice and finishing a movie script for her earlier novel.
Karen-Eileen Gordon AB '86 is performing with the Florida Grand Opera through early spring, acting and singing in the children's opera version of Cinderella as RUTHLESS, a comically despicable step-sister. In addition, she's actively narrating/producing audiobooks for Amazon, Audible and iTunes: her latest release—Sophia Lancaster: A True Story by Catherine Smyth—is available in the US, UK and Germany. Sundance updates
New Members' Welcome
Harvardwood warmly welcomes all members who joined the organization over the past month, including:
Julia Angley, LA, Ext.
Salil Bhayani, LA, FOH
James Billett, NY, College
Nicholas Chavez, LA, Ext.
Lin Du, NY, GSAS
Peter Eccles, NY, College
Kelvin Garvanne, LA, FOH
Ishita Ghai, LA, GSE
Laurence Golding, NY, College
Angelica Gomez, LA, College
Jennifer Gutierrez, LA, Ext.
Margot Lurie, NY, HDS
Nastassia Maltsava, NY, A.R.T.
Marlee Melendy, NY, College
Daniel Melow, LA, College
Lerato Molefe, LA, HLS
Max Mondelli, UK, College
Philip Musey, NY, College
Sophia Ohler, SF/Bay Area, College
Anita Otano, LA, HBS
Antoine Poissonnier, LA, HBS
Carolina Ribeiro, Boston/On-Campus, College
Sam Spears, LA, HLS
Rebecca Sun, LA, FOH
Zachary Yoshor, LA, College
Jeff Zeller, NY, HBS
*FOH = Friend of Harvardwood
Alumni Profile: Scott Weinger AB '98 (TV Writer, Black-ish, Galavant, and Actor, Fuller House)
By Henry Johnson AB '18
Scott Weinger AB '98 has worked in entertainment for a long time.
When he roams the soundstage where Netflix's Fuller House is shot, Weinger likes to joke with colleagues that "I'm so old, I remember when these were all orange groves."
It was on the original Full House—shot on that same stage—that Weinger earned America's adoration as Steve, D.J. Tanner's high school sweetheart. But he had been acting long before then.
"I was always a hammy kid," says Weinger, "and I loved putting on shows for adults."
At age eight, Weinger mimicked Loony Tunes characters well enough to win a talent show. He realized his passion could become a profession in third grade, when an actor visited his Hollywood, Florida elementary school for career day. Weinger raved to his parents, "He does what I do, except it's, like, his job!" They agreed to take him on auditions in the area.
After working consistently as a child actor in Miami, Weinger scored a development deal with Thomas Miller and Robert Boyett, whose productions dominated the TV listings of the eighties and nineties. The deal led him to The Family Man, a CBS sitcom that ran for 22 episodes starting in 1990.
Weinger had roles in several pilots and, at age 16, joined the cast of Full House during the show's fifth season. The opportunity to act professionally at such a young age was a thrill for Weinger.
"I was always the one driving it," he says. "I was terrible at sports, but acting was my thing. It was my extracurricular."
Fueled by this enthusiasm, Weinger's success in Hollywood continued, with more than 50 Full House episodes and a voice role as the title character in Disney's Aladdin. His next move was a passion project he had been considering for some time: enrolling in college.
"I really wanted to go to college, and it was important for me to get the holistic experience. I knew that for every peak there would be a valley, and I wanted to be prepared for the future."
Weinger speaks glowingly of time spent in Eliot House and late nights at the Tasty. He concentrated in English but found a passion for French, and even took a semester in Paris to work on his thesis. Weinger says his decision to attend Harvard was difficult but ultimately the right choice. "I still have close friends from school. I would say it changed my life in every way for the better."
After graduating with honors in 1998, Weinger briefly considered working as a journalist. He turned down a spot at the Columbia School of Journalism to pursue television writing, the field in which he has spent most of his career. At first the transition from acting to writing was difficult, says Wenger: "I thought people would perceive me as a dabbler, as some actor who thought he could write."
"I didn't have many TV writing connections," he says, "but I sent my Scrubs spec to a director I knew." The director encouraged Weinger to enter the writing world as an assistant. It would help him learn about the process in an active way and, just as importantly, show that he was more than just an actor who thought writing was easy. His on-camera experience has since proved valuable in the writers' room. "On some shows, I'm the actor whisperer," he says.
These days, no one can doubt Weinger's writing prowess. He's written for shows such as The Muppets, Black-ish, and Galavant, and he has now produced more episodes of TV than he's acted in. Weinger describes himself as "the annoying guy in the writers' room who's still excited to be there at 2 AM."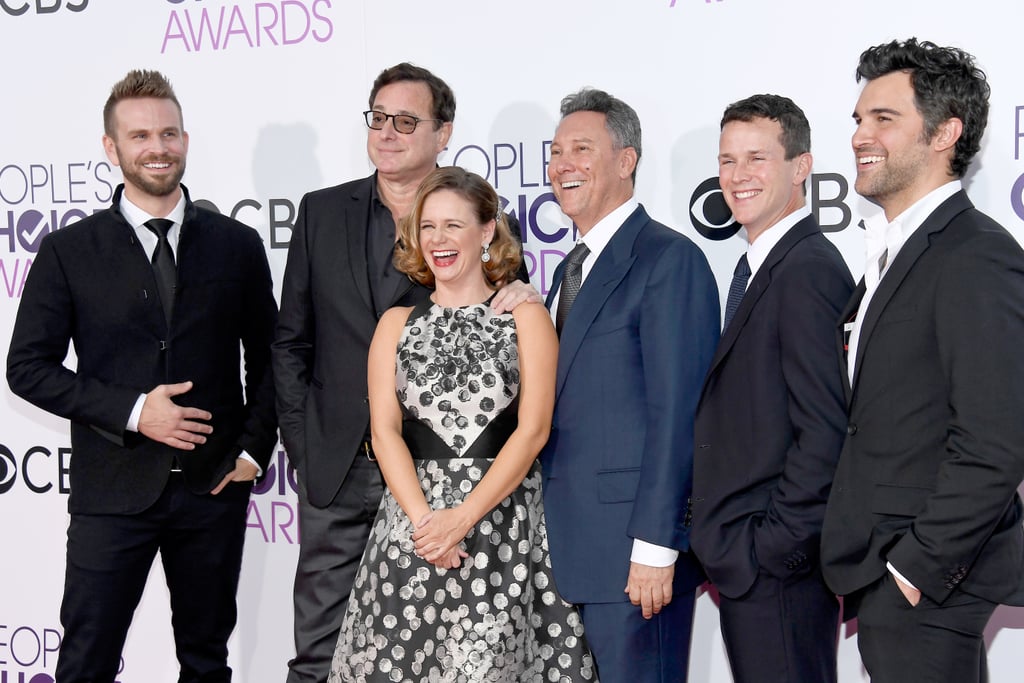 For now, he's back in front of the camera, reprising his role of Steve for Netflix's Fuller House. The reboot came as a pleasant surprise to Weinger, who had been away from acting for so long that he lacked headshots or a proper agent. He's happy to be back at his old workplace, noting that "there's nothing like being on a set at the crack of dawn, drinking coffee and chatting with the actors. I love every aspect of it."
He jokes that it was easy to get back into character as Steve because Full House fanatics are always rehashing the show's history. Weinger is enjoying acting as a departure from his usual work, but he also "looks forward to being back in the writers' room complaining about lunch."
Lunch may have to wait, however, as Fuller House was recently picked up for a third season.
Weinger is also in the process of developing a TV comedy, the genre for which he prefers to write. "I've had the fortune to write for so many funny actors who have helped make funny characters." He spent four years as a writer and producer for 90210, which he calls a great learning experience, but he's happy to be back in comedy.
One of Weinger's biggest takeaways of his career is the importance of being up for any opportunity that comes along. "Things completely fall out of the sky," he says, "and the anxiety and the joy both come from the pursuit of one thing that leads to something completely different."
It's his unmistakable positivity and flexibility that he hopes to pass on to aspiring writers. "Don't let your first couple of rejections cause you to give it up," he says. "Keep pursuing it. It seems so outlandish, but people are doing it, and they're just people."
Weinger has had a front row seat to the evolution of TV since the nineties, and he believes times are as good as they've ever been for those trying to enter the field. "The business has changed so much," he says. "There were really only a handful of networks, so the ratings were bigger but the opportunities were fewer. We're living in a golden era in terms of both opportunities and content." Noting how his acting experience helped him as a writer, he encourages all writers to try doing theater and taking improv classes.
He also says that, clichéd as it sounds, today's aspiring performers have an unprecedented opportunity to make roles for themselves. "Everyone always said you can make your own thing, but it didn't feel real. Now you really can!"
If Weinger's encouragement isn't enough to keep young artists going, his adoration of the industry is.
"I still love it, and I can't believe I get to do this," says Weinger. "Maybe someday I'll get sick of it, but for now, it feels new every single day."
Henry Johnson is an aspiring TV writer and statistics concentrator in Lowell House.
Calendar
FEATURED EVENT | Harvardwood & the HCSC Present: THE LION + Q&A with Benjamin Scheuer '04 & Robert Kraft '76 - Tues., Feb. 7 (LA)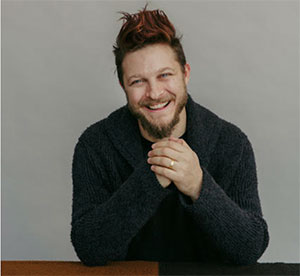 Don't miss award-winning musical The Lion, written & performed by Benjamin Scheuer AB '04, in its LA premiere at Geffen Playhouse! On Tuesday, Feb. 7th, Harvardwood and the Harvard Club of Southern California attend a performance of The Lion that will be followed by a Q&A with Benjamin and songwriter/composer/producer Robert Kraft AB '76 (Harvardwood Advisory Board member).
The Lion, the Drama Desk Award-winning piece written and performed by Benjamin Scheuer, has redefined the genre of musical theater. Scheuer tells, sings, and plays the turbulent story of his family and his own brush with mortality, with his supporting cast of six guitars. "A mesmerizing guitarist," Scheuer's "songs are awfully well-constructed; there's a hint of Paul Simon in Scheuer's easy, knowing lyrics and disciplined musicianship," says The Washington Post. The New York Times says Scheuer "gets to the heart of the matter" in this celebrated autobiographical show. Like its hero, The Lion roars.
Los Angeles
Harvardwood Masterclass with Melinda Hsu Taylor (THE VAMPIRE DIARIES, LOST) - Thurs., Feb. 9
FROM SPEC PILOT TO STAFFING MEETING: With a focus on one-hour genre drama writing, Melinda will delve into how writers can craft a spec pilot that can open doors to network writing fellowships and staffing opportunities. Just in time for spring fellowship application deadlines, and who better to learn from than an alum of the WB Writers' Workshop and the WGA Showrunner Training Program?
Melinda Hsu Taylor is an Executive Producer on The Vampire Diaries and a proud genre geek. Previous credits include Lost, Falling Skies, Star Wars: The Clone Wars, Medium, and drama pilots for NBC and Lifetime. She is an alum of the Warner Bros. TV Drama Writers' Workshop as well as the WGA Showrunner Training Program, and serves on the Advisory Board for the Sarah Jones Film Foundation, which fosters on-set safety through awareness and accountability.
C.L.A. invites Harvardwood to Protecting Creativity: Collaboration Agreements - Thurs., Feb. 9
People collaborate at all stages of development and production, but writers especially need to know the ins-and-outs of protecting their work product, particularly when they collaborate on the creation of "ideas," writing of scripts and pitching to producers. Learn how the basics of copyright law works when writers don't have collaboration agreements, the benefits of having an agreement in place before starting to work as well as how to approach things "after the fact."
Harvardwood Heads To... The Ivy Plus Society's Black & Red Ball - Thurs., Feb. 9
Enjoy an unparalleled Pre-Valentine's Day Evening in a spectacular setting with the finest Los Angeles has to offer. Pair that with exquisite hor d'oeuvres for the first hour and you have The Ivy Plus Society's Black & Red Ball at 41 Ocean Club. 41 Ocean is known as one of the hottest private clubs in Santa Monica and is considered a not-to-be-missed location. Ditch the blind dates and secret admirers and put on your finest black & red cocktail attire. Who knows… maybe Cupid's arrow will strike you!
Harvardwood Heads To... FREE Family Music Adventure at Royce Hall featuring the American Youth Symphony - Sun., Feb. 12
Children and families are invited to discover the world of classical music at our FREE annual family concert! We're partnering with the Amazing Kid Company to present a fun, interactive performance, and activities for kids of all ages—the perfect way to share classical music with the next generation!
Harvardwood Heads To... American Youth Symphony Presents: Game Changer (FREE Performance and Q&A) - Sun., Feb. 12
Sponsored by the National Endowment for the Arts and supported by Sony Interactive Entertainment, Resident Conductor Juan Felipe Molano and our musicians will work alongside highly respected composers of some of the most successful titles in the video game industry. Composers join us for a Q&A and concert pairing critically acclaimed game scores with masterworks that inspired them to enter the field. Gamers and classical music-lovers unite for this rare and exciting blending of contemporary and classical culture!
C.L.A. invites Harvardwood to What's New in Copyright & Entertainment - Wed., Feb. 22
Over the past year, there have been significant developments in copyright, trademark, right of publicity, and entertainment law. Robert Rotstein will discuss the major cases, with an emphasis on how they affect the rights of artists, publishers, producers, and distributors of intellectual property. The program is appropriate both for those who practice art and entertainment law and those who want to become familiar with those areas.
Harvardwood Heads To... The Ivy Plus Society's February Networking Mixer - Wed., Feb. 22
Join The Ivy Plus Society on the patio of the beautiful Wokcano Santa Monica, an "upscale nouvelle-cuisine experience, catering especially to young professionals doing meetups after work" (LA Splash). Mix and mingle with professionals from tech, entertainment, marketing, education, finance, and more at the February Networking Mixer. Attire: business casual.
Washington, DC
Harvardwood Meet-up at the Black List DC Happy Hour - Wed., Feb. 1
The Black List is creating social hubs for writers around the world where they can meet other screenwriters and discuss the craft and the reality of the screenwriter's life. So join your fellow writers at the DC happy hour! Come to enjoy the drinks and the company. You never know who you might meet! This event is free and open to the public (cash bar).
SF/Bay Area
C.L.A. invites Harvardwood to Relax with Tax for Artists & the Self-Employed - Thurs., Feb. 16
Don't miss this invaluable 2-hour seminar on the essentials of income tax for individual artists of all disciplines. Learn how artists and artists groups can efficiently track income and expense throughout the year and how to correctly file your taxes. Topics will include record keeping, IRS form 1040, Schedule C, and self-employment schedules, itemized deductions, hobby losses, home offices and much more! A comprehensive 30-page tax workbook "The Art of Deduction" -- plus a forms handout -- is included with paid admission!
*NEW* Program Spotlight: Harvardwood Summer Internship Program
"Harvardwood Programs like HSIP not only got my foot in the door, but also turned out to be a windfall, producing this ripple effect where attending a panel presentation turned into an internship, that turned into exclusive meetings with studio executives, then landed me paid positions in precisely the kind of job I'd had my eye on," says HSIP Director Marie Kim, who now guides College students so they could also benefit from vital resources in arts, media, and entertainment. "There's no way I would have known what was waiting for me; I was literally pinching myself at times!" Kim adds. 
If you want a leg up in the industry or a front row seat into how Hollywood dreams become reality, start networking—and for Harvard undergrads, there's no better way to do this in one place, over a summer, than with HSIP!  
Phenomenal. Incredibly Interesting. Absolutely Invaluable….directly from our 2016 participants.
"Enjoyed HSIP so much that I'm hoping to get more involved with Harvardwood," added Emily Zauzmer AB '18, who "came away eager…to get to work," and went on to found the Harvard Pop Culture Club once back on campus. 
Don't take our word for it; come experience it yourself. Get answers to questions you have about your areas of interest, find your next opportunity or gig, meet people who could fast-track your career—the possibilities are endless. Connect with mentors, soak in the city with your peers, power lunch your way to access industry insights and advice through your HSIP contacts. See you this summer! 
More about Marie Kim, Director of HSIP:
Los Angeles native Marie Kim and Director of the Summer Internship Program shares her unforgettable, invaluable experiences with Harvard undergrads navigating uncharted waters in the arts, media, and entertainment industries, based on the support and resources she gained herself as a former College participant of Harvardwood. Recipient of the Jim Cramer Scholarship, Kim received her A.B. in Government.  
Growing up in Hancock Park, Kim spent much of her early years as a student activist, though the Hollywood culture around her inspired creativity with entrepreneurialism. In college she worked at ABC, CBS and MTV, but later found her skills and passion had greatest impact in political and business management. Kim worked for President Obama in his second White House run and the Democratic National Committee, as pac finance chair for Eric Garcetti in the race for L.A. Mayor, and helped secure a win for reform candidates to the L.A. Board of Education. In Silicon Valley, Kim was the lead competitive strategy consultant for a billionaire angel then L.A. County field manager at a unicorn; additionally, she broke a Fortune 100 campaign's national sales records to become its #1 account manager in the U.S. She is a member of the President Obama Alumni Association, serves on the Harvard Prize Book committee, and spends her days giving back to schools and families, providing leadership and educational guidance to students. 
Writers and bloggers: Boast your byline!
Journalists, bloggers, columnists, op-ed contributors, here's your chance to boast your byline and share your latest article published online with the Harvardwood community! We aim to support all types of written work by our members—not just pilots, screenplays, and novels!—so join Harvardwood or renew your membership and tell us about that article you just published. All posts will be included in the Harvardwood weekly newsletter that goes out every Monday.
---
DISCLAIMER
Harvardwood does not represent or endorse the accuracy or reliability of any of the information, content or advertisements (collectively "Materials") contained on, distributed through, or linked, downloaded or accessed from any of the services contained in this e-mail. You hereby acknowledge that any reliance upon any Materials shall be at your sole risk. The materials are provided by Harvardwood on an "AS IS" basis, and Harvardwood expressly disclaims any and all warranties, express or implied.
Do you like this post?