In This Issue:
Director's Notes
Message from Allison
NEWS
Featured Member Posting: Production Coordinator (Delirio Films) — LA
Feature your product/service in our Holiday Silent Auction — Donations are 100% tax-deductible
Volunteer for free admission to our annual holiday party | Dec. 7th
For companies: Meet & host Harvard interns this January in Los Angeles
Follow Harvardwood on Instagram!
FEATURES
Exclusive Q&A with Andy Borowitz AB '80 (Author & Comedian, The New Yorker)
Industry Successes
New Members' Welcome
Alumni Profile: Tracey Bing MBA '01 (Producer, Southside With You, March of the Penguins)
CALENDAR & NOTES
Calendar
This holiday season, please support Harvardwood if you shop Amazon!
---
Director's Notes
We're hitting the ground running this month with an event in LA on the 1st, Gamertainment: Gaming Goes Mainstream. We have a great line-up of Harvard and Cornell gaming and entertainment execs, and the panel will be at the WGA. Other highlights this November are our masterclass with Jeff Melvoin (Nov. 10th) and, of course, Harvard-Yale! Watch The Game with us on Saturday morning, Nov. 19th—our watch party is free to attend and guests are welcome. Go Crimson!
— Dona
Message from Allison
Brr, fall is definitely here... and winter is coming! That means we're getting ready to put together our holiday silent auction, which is a crucial part of our annual fundraising efforts. If you have anything to donate to our online auction—an product, service, gift certificate—please let us know by
filling out this brief form
! Harvardwood's a 501(c)3 nonprofit, so all donations are 100% tax-deductible. Thank you!
— Allison
Featured Member Posting: Production Coordinator (Delirio Films) - LA
Seeking an experienced, full time Production Coordinator with strong creative skills. This is a permanent, salaried position at a dynamic, boutique documentary and commercials production company based in Beverly Hills. Coordinator will be initially and primarily assigned to a non-union documentary series for a major cable channel, with additional assignments for company's other projects in development and production as directed during and after show's duration. Excellent growth opportunity for someone interested in a career in creative producing, who is comfortable with both logistical and creative work.
Series follows Americans currently participating in the war against ISIS in Iraq and Syria. Cultural sensitivity and an eagerness to solve challenges related to shooting in war zones required. Television experience and experience with military-related projects or productions based in the region a plus.
Feature your product/service in our Holiday Silent Auction — Donations are 100% tax-deductible
Become a champion of the Harvard arts, media & entertainment community by donating an item from your business or service to our annual Holiday Silent Auction. All auction proceeds go toward the Harvardwood General Fund in support of our educational events, professional programs, and service initiatives. 
In addition to getting exposure via our online silent auction, promoted to our 7,500+ members worldwide, this is a great way to promote your product/service to Harvard alums at our holiday party in Los Angeles on December 7th!
We are currently seeking auction items valued at $100 or above; if you have an item valued at $99 or below to donate, go ahead and donate it and we can include it in our annual raffle at our Dec. 7th Holly Jolly Jubilee.
Volunteer for free admission to our annual holiday party | Dec. 7th
We are currently seeking volunteers to help run the festivities at our annual holiday party on December 7th in the heart of Hollywood! The party will take place from 7:30pm - 10:30pm. Volunteers will be needed for 1.5-hour shifts (7:30 - 9, or 9 - 10:30) and will need to arrive at least 20 minutes before their "shift" starts. We need folks to cover the registration desk, the raffle, and the silent auction table. In addition to free admission to the party, volunteers will receive 2 months of complimentary Harvardwood membership.
Please email Dona with the subject line "VOLUNTEER - HOLIDAY PARTY" if interested. Thank you!
For companies: Meet & host Harvard interns this January in Los Angeles
READ ON if your arts, media, or entertainment company has offices in Los Angeles and you're interested in:
Having Harvardwood 101 students visit your office;
Hosting a company informational;
Interviewing current Harvard students for summer internship opportunities
Having a Harvard intern for two weeks in January (Jan. 9 - 20, 2017)
Since 2010, Harvardwood has assigned students J-termship opportunities during the last two weeks of the January term (Jan. 9 - 22, 2017, or a portion thereof), so students can further explore their area(s) of professional interest. J-term-ship opportunities might include such experiences as shadowing an alum, doing an intensive 2-week "internship" at one or more companies, observing on a film or TV set, assisting with project research, etc.
Find out how your company can engage with Harvard students. If you are interested in providing a "J-term-ship" opportunity for one or more students, please complete this form.
Follow Harvardwood on Instagram!
If you're on Instagram, please follow us @HarvardwoodOfficial!
Exclusive Q&A with Andy Borowitz AB '80 (Author & Comedian, The New Yorker)
by Nicole Torres AB '11
New York Times best-selling author and comedian Andy Borowitz AB '80 has written for The New Yorker since 1998. He is the creator of satirical news column The Borowitz Report, for which he won the inaugural National Press Club award for humor. His books include The 50 Funniest American Writers and a memoir, An Unexpected Twist.
Q. It's hard to believe it's been 10 years since we last profiled you for Harvardwood! Throughout your career you have worked in an impressive number of mediums spanning television, journalism, political satire, social media, stand up comedy, teacher, musician, radio host, and author.  How have you managed to transition between and work in so many different arenas?
A. It's all been one long happy accident. Opportunities to do different things, like radio or standup, have presented themselves and I've said yes to them. It's the classic improv lesson of saying "yes, and..." to every proposition. Not everything you try will work out, but it's always interesting to try.
Q. Of all the different mediums and work you've done over the years, do you have a favorite?
A. Not really. They've all been fun at the time. I'm really enjoying the mix I have now—writing for The New Yorker, some live shows, some radio—but that mix will no doubt change in the years ahead.
Q. One of the many things you're known for is your political satire, particularly the Borowitz Report. What started as a funny email to friends has grown into a website read by millions. How has it evolved since then, and has the expansion in readership influenced your approach?
A. I hope I've gotten a little better at writing it, but that's up to readers to decide. My approach is the same as it's always been. I look at what's going on in the world and then try to boil down a very complex story to a 200-word joke version.
Q. Do you have any particular messages you are trying to convey or goals you want to accomplish with your political work?
A. I have what I consider to be pretty realistic goals for my writing. I think political satire changes very few minds. At best, it makes some people laugh, which helps fight off despair and makes it easier for them to get out of bed in the morning. If I've managed to help people in that way I consider it a big deal.
READ THE COMPLETE Q&A WITH ANDY
Industry Successes
One-hour drama Jumpmen, written and executive produced by Craig Turk AB '93, JD '98 (The Good Wife, Private Practice) and Grant Thompson AB '98 (McFarland USA), is in development at CBS, which is also developing a legal drama by Turk called Perfect Citizen.
Harvardwood Founder Mia Riverton wrote, directed, and produced an animated short parody, "Fresh Trump of Harlem." Watch it here! Starring Brock Baker as Donald Trump, produced by KLOMP! Animation, animated by Cas van de Pol, and music produced by Michael Cohen AB '99.
Check out the debut novel by author Rolla Donaghy EDM '65 EDD '69, The Red of an Apple (Booklocker). The Red of an Apple is a YA fiction novel about a girl who decides to tutor for the county as a summer job, only to find out her students are troubled teens.
Jamie Wolf AB '68 was an early executive producer on Newtown, an extraordinary documentary that deals with the aftermath of the Sandy Hook Elementary School shootings. The film is hauntingly memorable, and quite unconventional for its genre in that it contains very little ideology or argumentation; it achieves its considerable impact through its restraint and its outstanding artfulness. On November 2nd, the film will play in nearly 500 theaters across the country for a one-night showing, followed by a televised town hall panel from New York City.
Rob Rader AB '89, JD '94 is still General Counsel at Ovation TV, the independent arts network in 50 million households. In September, he was re-elected as Secretary-Treasurer of Downtown Santa Monica Inc. and also serves on the board for KCRW. Rob will be teaching at Pepperdine Law School again this spring. Most importantly, Rob is running for re-election to the Board of Trustees of Santa Monica College. Please encourage all your Malibu and Santa Monica voters to vote for Rob Greenstein Rader on November 8. For more information, visit www.VoteRobRader.com.
Sarah Carson MBA '71 is the lead actor of an episodic (30 minutes of content shot so far). To date, it has been accepted into 16 film festivals and received recognition in almost all of them.
Elyse Dolbec AB '08 has been promoted to Director of Development and Production of Colin Callender's Playground. She's currently an assistant producer for Playground on Harry Potter and the Cursed Child. 
* The Harvardwood community is saddened by the passing of comedy writer and producer Kevin Curran AB '79 (The Simpsons, Married with Children). We send our deepest condolences to Mr. Curran's family and loved ones. *
New Members' Welcome
Harvardwood warmly welcomes all members who joined the organization over the past month, including:
Gregg B Brelsford, NY, HLS
Brian Cami, Boston/Campus, College
Eric Dilts, Chicago, FOH
Luke Driscoll, Boston/Campus, College
Alan Estrada, Boston/Campus, College
Stephanie Ferrarie, Boston/Campus, College
Zindzi Hammond-Hanson, Boston/Campus, College
Jessica Han, Boston/Campus, College
Philip Hogan, Boston/Campus, GSAS
Jamie Holt, LA, FOH
Noah Houghton, Boston/Campus, College
Teddy Kim, Boston/Campus, College
Raymond Knowles, NY, FOH
Sam Koolaq, LA, HLS
Katie Leonard, Boston/Campus, College
Jennie Litt, NY, College
Gahmk Markarian, NY, College
Heather Montminy, NY, HLS
Kristina Neal, Boston/Campus, College
Emily Ott, Boston/Campus, College
Krysianna Papadakis, Boston/Campus, College
Marcella Park, Boston/Campus, College
Betsy Peinado, Boston/Campus, College
Daniel Politzer, NY, College
Bella Roussanov, Boston/Campus, College
Ahmed Sadik, Boston/Campus, HLS
Brenda Serpas, Other U.S., College
Inaara Shiraz, Boston/Campus, College
Keenan Shirt, Boston/Campus, College
Isaac Siegemund-Broka, Boston/Campus, College
Lauren Sierra, Boston/Campus, College
Kevin Song, NY, College
Ryan Song, Boston/Campus, College
Jamie Stewart, Boston/Campus, College
Chyna Tripp, Chicago, Ext.
Saul Urbina-Johanson, Boston/Campus, College
Charlie Wells, London, UK, College
Daniel Wenzke, Chicago, College
Cecilia Yao, Boston/Campus, College
Elizabeth Yemane, Boston/Campus, College
*FOH = Friend of Harvardwood
Alumni Profile: Tracey Bing MBA '01 (Producer, Southside With You, March of the Penguins)
by D. Dona Le
"You have to back your instincts in the face of opposition, especially as a producer," says Tracey Bing MBA '01. "You might be wrong sometimes, and that's okay. But without conviction, it's really hard to do this job." 
Bing's conviction in her judgment and choices as a producer and executive has certainly paid off. Her credits include March of the Penguins, which won the 2006 Oscar for Best Documentary, and most recently, Southside with You, a feature film about Barack and Michelle Obama's first date. After premiering at this year's Sundance Film Festival, Southside with You was released late this summer in the United States and garnered rave reviews from critics nationwide.
Asked to define what exactly it means to be a producer, Bing first laughs before launching into a clear and comprehensive job description.
"To me, producing is finding the story, working with the writer to develop that story, attaching the talent, and then finding the financing to make that movie." She continues, "Then, overseeing that whole process from pre- to production to post-production until you deliver it to a distributor. Sometimes you get involved later on in things, but I like to be involved from the ground up."
That was the case with Southside with You, which Bing executive produced. On a trip to London, Bing discovered actor Parker Sawyers (who plays Barack), developed the script, and helped secure financing. "Parker is so great in the movie as Obama, and it's exciting to have seen [the film] from the script to the screen," she says.
Today, Bing boasts over 20 years of experience as a producer in Los Angeles, New York, London, and even Kenya, developing and acquiring content across all distribution platforms. But she didn't come directly to the entertainment industry after graduating from Yale University. Like many Ivy League graduates, Bing moved to New York immediately after graduation for an investment banking job, which she found unfulfilling. 
"I made a deadline for myself. I said I would leave [my i-banking job] in three years, no matter what, even though I wasn't sure what I was going to do next."
Bing got in touch with one of her senior essay advisors from Yale for career advice. She had written her senior thesis on the American occupation of Haiti, and so her advisor put her in touch with Jonathan Demme, who was producing the documentary Courage and Pain about victims of political torture in Haiti. She was given the title of Production Associate—an unpaid position—and immediately got to work on the film.
"I coordinated all phases of production from conceptualization through post-production; did the research and gathered supporting documentation, footage and skills; and logged/oversaw transcription of 20 hours of Creole footage. We ended up showing it to Bill Clinton, who was president at the time," Bing says, "to try to shape policy in Haiti. From that moment, I saw the impact that film can have on policy and making changes."
She later worked on a UNICEF documentary for Hillary Clinton depicting issues of poverty in the Western Hemisphere.
The connections Bing made at Clinica Estetico, Jonathan Demme's production company, quickly opened up doors to more entertainment job opportunities in New York. Demme, and another colleague Peter Saraf, introduced her to their contacts, eventually landing her on the set of David O. Russell's film Flirting with Disaster.
For the next six years, Bing continued working in production in New York City. "It was all great fun," she laughs, "and I went from one experience into the next, and I fell in love with filmmaking."
She also worked on The Pallbearer with J.J. Abrams and Matt Reeves, Gridlock'd, The Yards, Welcome to the Dollhouse, and The Break. And she was associate producer on Too Tired to Die starring Takeshi Kanesiro, Mira Sorvino AB '89, and Jeffrey Wright, which premiered at the 1998 Sundance Film Festival.  Having forged invaluable relationships with many filmmakers in New York, Bing decided to set her sights on Los Angeles.
But first: "I always thought of film as a business, and it was great to understand the creative side of the business, but I wanted to understand the business side of it too," she explains. "I got into Harvard Business School, and so I went."
After earning her MBA in 2001, Bing leveraged her HBS alumni connections to plot her move to Los Angeles.
Frank J. Biondi, Jr. MBA '68 (former President & CEO of Viacom, and former Chairman and CEO of Universal Studios) put Bing in touch with Sherry Lansing, former CEO of Paramount Pictures, who recognized that Bing's extensive experience working in the indie film scene in New York would be a good match for Paramount Classics.
Bing ended up serving as Director of Acquisitions and Co-Productions at Paramount Classics, where she was involved in various projects including Bloody Sunday, Mostly Martha, and Man on the Train.
"It was exactly what I wanted: I could be in a studio but work on indie films still. It was perfect for my background and what I wanted to do."
Her next position also came about indirectly through Harvard connections. Bing reached out to Alan Horn MBA '71 when she learned that Warner Brothers was starting an independent film division. After meeting with the division's president, Mark Gill, she joined Warner Independent Pictures (WIP) as Vice President of Production & Acquisitions.
"It was great starting a division from scratch, figuring out how many films should be released every year, what those films should be, and what the mix of films should be. That was where my business school experience really came into practice," Bing comments. "I have a business mind, and there have been a couple deals I brought to the table that I don't think other people would've thought of. I see a marriage between the creative and the business [sides of the film industry], and I see myself straddling that line."
While Bing was at WIP, she worked on numerous high-profile, successful projects, including George Clooney's Good Night & Good Luck, Paradise Now, The Painted Veil with Yale classmate Edward Norton, and Before Sunset. In fact, WIP was the first company to receive Best Picture, Best Foreign Language Film, and Best Documentary Oscar nominations in the same year for Good Night & Good Luck, Paradise Now, and March of the Penguins, respectively.
"When we acquired March of the Penguins, a French film, we knew we were going to change it considerably from the original version," Bing reveals. "I oversaw those changes—we added Morgan Freeman's voice, commissioned a new script aided by the National Geographic 'penguinologist' (yes, that actually exists), hired a new composer to write a completely different score, and cut five minutes from the film and added the 'making of' footage during the end credits, so it's very different from the French version. It was a great experience and taught me that you can tailor content for different countries."
But such a great experience was not without its own challenges. Executives at other studios doubted the film's commercial prospects.  And internally some people questioned the acquisition and whether the film should go straight to video.  "Some people thought it was a silly little film," she confides. "So I did doubt myself. I thought, 'Maybe I made a huge mistake.'"
But March of the Penguins was a massive success, in terms of audience reception and box office figures, grossing $77 million at the domestic box office.  "That really boosted my confidence in my ability to spot good projects. I realized I could trust my taste."
Despite that success, another challenge was just around the corner. Warner Brothers unexpectedly shuttered its Warner Independent Pictures division.
"That was a really good life lesson, but a hard lesson to learn," Bing admits. "A success doesn't necessarily mean that you're all set. I wasn't sure what I was going to do after that, but I knew that I wanted to make movies."
Bing realized that her production experience would make her an excellent consultant. Since leaving Warner Brothers, Bing has worked as an acquisitions and productions consultant for numerous companies, including Warner Home Video, Fox International Productions, K5 International, and Thirteen/WNET (PBS). She's currently a consultant to eOne Features, where she also has a first-look deal. Films financed by eOne include Spotlight, Trumbo, and Eye in the Sky. The company also has a stake in Amblin Partners.
eOne has been "a really great home base—a place to generate content and to get feedback on potential projects and their value in the international marketplace."
"It's hard to make it as an independent producer," she continues, "especially if you're a woman of color. For me, as a black woman, I've always felt I had to be overqualified."
Diversity—or rather, the lack thereof—has been an important topic of discussion in Hollywood of late. Bing doesn't shy away from the issue and speaks frankly about what she terms "casual racism in the industry."
She recounts being racially profiled while attending the Sundance Film Festival; at Cannes, she was called a racial epithet. In both incidents, she was working for a major studio, and yet "the studios don't know how to support these kinds of issues. When it happens, they just want it to go away."
One solution Bing proposes to mitigate these problems is for companies to provide internal support and mentorship for their diverse employees. She recognizes that existing programs designed to support diverse creatives—e.g., network diversity writers' fellowships—are valuable steps toward creating a Hollywood that better reflects the diversity of our population.
But a crucial missing piece in the dialogue is the lack of diversity among studio executives.
"People of color are under-represented in the studio system," Bing observes, "and it's really lonely. It's great that people are talking about [the issue of diversity], but the conversation needs to go beyond cocktail parties. We need more people of color in executive positions. There needs to be people who have green-light ability, who are higher up, who are diverse, in order to change the playing field."
After all, diversity is simply good business. 
But being an African-American producer doesn't mean that Bing is only interested in making African-American movies.
"People are trying to feed anything to the [African-American] market because it's underserved," she notes, "and I find that so discouraging. I want to make different kinds of movies, not just African-American movies, but I do want to elevate the level of films being made in the African-American space. I want to create more opportunities for African-American filmmakers and talent in both films geared towards African-American audiences and those that aren't. To me, that's progress."
Ultimately, Bing is doing her part to create that progress. She is inspired by diverse stories and unique voices, and her upcoming slate of projects demonstrates that.
Among these projects are romantic comedy Nappily Ever After together with celebrated producer Marc Platt (Bridge of Spies, Girl on the Train), which will start production in March of 2017; an adaptation of Mary Queen of Scots, which she describes as a passion project she's had her eye on; a historical epic adventure to be directed by Peter Kosminsky (Wolf Hall); and a sci-film called Prospect with producer Chris Weitz (About a Boy, Rogue One: A Star Wars Story).
"It's easy to get jaded in this business, but you just have to keep moving," Bing says. "I just love making movies and telling unique stories."
In addition to serving as Harvardwood's Executive Director, D. Dona Le '05 is a writer and business owner.
Calendar
FEATURED EVENT | Gamertainment: Gaming Goes Mainstream - Tues., Nov. 1 (Los Angeles)
The future of gaming isn't gaming, and the future of entertainment isn't entertainment. The clear borders that once defined these distinct industries and structured the way we've thought about them are blurring by the day. Games are becoming motion pictures and movies, TV shows and TV personalities are becoming games like never before. There's a new paradigm — Gamertainment. Studios now have gaming arms and gaming studios are getting into movie making.
Join us for an intriguing discussion with Jon Goldman AB '87 (Skybound Entertainment, Greycroft Partners), Ann Hand (Super League Gaming), Larry Kasanoff (Threshold Entertainment), Rick Phillips AB '85 (Fox), and Josh Yguado AB '98, MBA '04 (SGN) and their views/predictions on this paradigm shift. The conversation will be moderated by Alex Krivicich (Super Bit Machine).
A wine and cheese reception starting at 7:30 pm will precede the panel discussion. Advance registration is required ($20/member; $25/non-member), so please RSVP HERE.
Los Angeles
Harvardwood Masterclass with Emmy Award Winner Jeff Melvoin AB '75 - Thurs., Nov. 10
Go into the scene with Emmy Award-winning writer and executive producer Jeff Melvoin AB '75! Jeff will present a couple in-depth exercises and real examples from TV to demonstrate how to take a scene through the revision process for maximum story and emotional impact. Masterclasses are only open to dues-current Harvardwood Full Members. You must be logged in to the site to access the RSVP link below. Join or renew your membership.
Emmy Award winner Jeff Melvoin has spent the last 30 years as a writer-producer in episodic television on a dozen primetime series. Executive Producer credits include Army Wives, Alias, Early Edition, and Picket Fences. He was Supervising Producer of the CBS series Northern Exposure, for which he wrote 18 episodes and won an Emmy and two Golden Globe Awards. Other writer-producer credits include the NBC series Hill Street Blues and Remington Steele. He most recently served as consultant and executive producer on two Amazon projects.
Melvoin is founder and chair of the Writers Guild of America's Showrunner Training Program and the Writers Education Committee. In February, 2015, Melvoin received the Morgan Cox Award, the WGA's highest recognition for Guild service. He has taught at Harvard, USC School of Cinematic Arts, UCLA, and the Sundance Institute, and is one of several executive producers featured in the 2014 documentary film, Showrunners. Melvoin is a past board member of the Mystery Writers of America (Southern California Chapter) and the Writers Guild of America, West. In 2004, he co-authored a WGA booklet, Writing for Episodic TV, which is still in print. He also serves as a Trustee on the Board of the Humanitas Prize. Before entering television, Melvoin worked as a Time magazine correspondent.
Harvardwood Heads To... InstaHarvard: Los Angeles - Thurs., Nov. 17
Join us at our second instaHarvard: Los Angeles event. Back by popular demand, please join us for a night filled with networking opportunities, a chance meet up with old friends and make new ones. This is a free networking event and is open to Harvard alumni and their guests.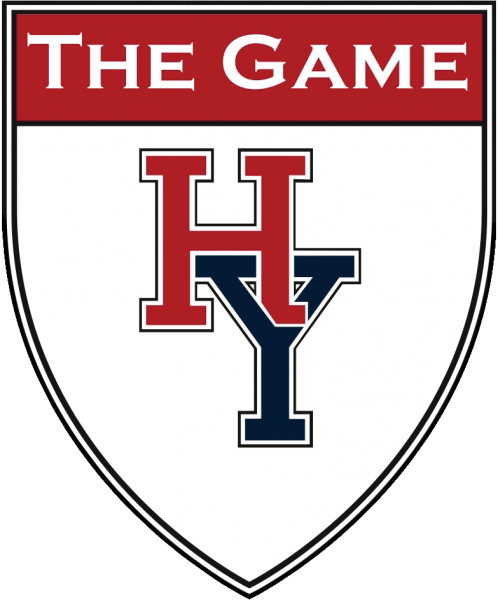 LA Harvardwood: The H-Y Game Watch Party - Sat., Nov. 19
GO CRIMSON: Dig up your old Harvard shirt, bring your Harvard gear, and watch the 133rd playing of the Harvard-Yale Game with Harvardwood in Los Angeles! All are invited to attend this FREE watch party. Thanks to Akida Mashaka JD '99, we will be at Hyperion Public (Silver Lake location). Please RSVP to this free event so we know how many people to expect!
Washington, DC
Harvardwood Meet-up at the Black List DC Happy Hour - Wed., Nov. 2
The Black List is creating social hubs for writers around the world where they can meet other screenwriters and discuss the craft and the reality of the screenwriter's life. So join your fellow writers at the DC happy hour! Come to enjoy the drinks and the company. You never know who you might meet! This event is free and open to the public (cash bar).
New York
Harvardwood Heads To... Award-winning play, SHADES - Sat., Nov. 12
"Love, secrets, shadows: Light awaits those brave enough to raise the shades."
SHADES won the Inaugural Pen contest for new plays from Pen & Brush/NYC, and the Best New Play contest of LDI Productions in LA.
Come with Harvardwood NYC on November 12 or at any other performance. The run is November 9 - December 17. Info and tickets at www.cherrylanetheatre.org There is a special price of $20 for tickets for students and seniors and half-price tickets for service members and veterans and their families at any performance. There will be a discount code for people who do not belong to any of the above categories, but it is not yet assigned, so please feel free to write to [email protected], say you saw this announcement, and request the code.
Harvardwood Heads To... Book Launch of AT THE HEART OF THE UNIVERSE by Samuel Shem - Mon., Nov. 14
Best-selling author Samuel Shem will discuss his latest novel, At The Heart of the Universe (Seven Stories Press), from 7 to 8:45 p.m.  on Nov. 14 at the SoHo Playhouse, New York City. Joining Shem for this deeply personal evening of story-telling and dialogue with the audience will be his wife, the author Janet Surrey, and their daughter, Katie Surrey Bergman. Together, the family will share their own experiences about adoption from China, which led Shem to write At the Heart of the Universe. The book, set in 1991, is the story of two mothers and a father in love with the same daughter. It is an epic novel set deep in rural China, against the backdrop of an ancient mountain monastery, and under the cloud of Mao's one-child policy.
Harvardwood Heads To... InstaHarvard: New York City - Fri., Nov. 18
Experience YOUR Harvard community, and make connections across the thirteen graduate and professional schools that make up one Harvard. On Friday, November 18th at the Harvard Club of New York City, recent grads from across Harvard's graduate schools will unite for an evening of conversation and connection. This is a great opportunity to mingle with other New York-based recent graduate and professional school alums from '12-'16. Following the program, visit HCNY's new rooftop bar and explore the Club.
The evening will include complimentary beer & wine and light snacks. Space is limited, so register now and share this invite with any Harvard classmates, friends, or colleagues who might be interested in joining. Please note that HCNY dress code rules apply: business casual; no jeans, sneakers, or collarless shirts.
Boston/Campus
Harvardwood Heads To... FREE screening of award-winning documentary "AshBash: a love story" - Fri., Nov. 4
The Arlington International Film Festival will host a FREE screening of the award-winning documentary AshBash: a love story (directed by Heidi Sullivan AB '89, HLS '97) on Friday, November 4, 2016 at 7pm at Together in Motion (1 Broadway, Arlington, MA 02474). AIFF was founded by Harvard alum April Ranck AAE '79, ALB '08 and her husband, Alberto Guzman.
The "uplifting", "thought-provoking", and "laugh-out-loud funny" film— which stands the traditional happy ending on its head—centers on a single woman (Ashley Norwood) and her decision to celebrate her single life by throwing herself the wedding reception she never had - and turning it into a family talent show. AshBash features the art of Emmy-award-winning Bonnie Timmons (of "Caroline in the City" fame) and the original music of local jazz legend Rusty Scott.
Harvardwood Heads To... InstaHarvard: Boston - Mon., Nov. 14
Experience YOUR Harvard community, and make professional and personal connections across the twelve graduate and professional schools that make up one Harvard.
On Monday, November 14th at the Harvard Club of Boston, recent grads from across Harvard's graduate schools will unite for an evening of conversation and connection. This is a great chance to experience the recently renovated Harvard Club of Boston and mingle with other Boston-based recent graduate and professional school alums from '12-'16. The evening will include complimentary beer & wine and light snacks.
This holiday season, please support Harvardwood if you shop Amazon!
With the holidays around the corner, some of you might be getting a jumpstart on your gift lists and shopping plans. If you're an Amazon shopper, it's easy to support Harvardwood! Designate Harvardwood as your AmazonSmile nonprofit, and every time you make a purchase, Amazon will donate a small percentage of that purchase to Harvardwood. All proceeds support Harvardwood events and programming—as a small nonprofit, we need and appreciate the support!
---
DISCLAIMER
Harvardwood does not represent or endorse the accuracy or reliability of any of the information, content or advertisements (collectively "Materials") contained on, distributed through, or linked, downloaded or accessed from any of the services contained in this e-mail. You hereby acknowledge that any reliance upon any Materials shall be at your sole risk. The materials are provided by Harvardwood on an "AS IS" basis, and Harvardwood expressly disclaims any and all warranties, express or implied.
Do you like this post?