Harvardwood and our HLSA of Los Angeles friends are hosting an exclusive and intimate tour of the Getty Villa in Pacific Palisades by Dr. Jeffrey Spier AB '77, the Getty Villa Antiquities Coordinator. Dr. Spier received his B.A. in Archeology from Harvard and has a D. Phil. in Classical Archeology from Merton College, Oxford.
Limited spots are available to Harvardwood Members & Friends on a first-come, first-served basis. You may be placed on a waitlist if no spots are available when you attempt to RSVP. We will contact you if you are on the waitlist and a spot becomes available.
This event is FREE for dues-current Harvardwood Members & Friends. To reserve your spot, please email Harvardwood with subject line "Getty Villa Tour - RSVP request." You will then receive an email confirming whether or not there is space for you.
Guests who RSVP will receive additional instructions about the meeting location and parking. If you are a confirmed attendee but cannot make it, please cancel at least 10 days before the event, by September 19th, so that we can offer your space to another Harvardwood Member/Friend.
Dr. Jeffrey Spier AB '77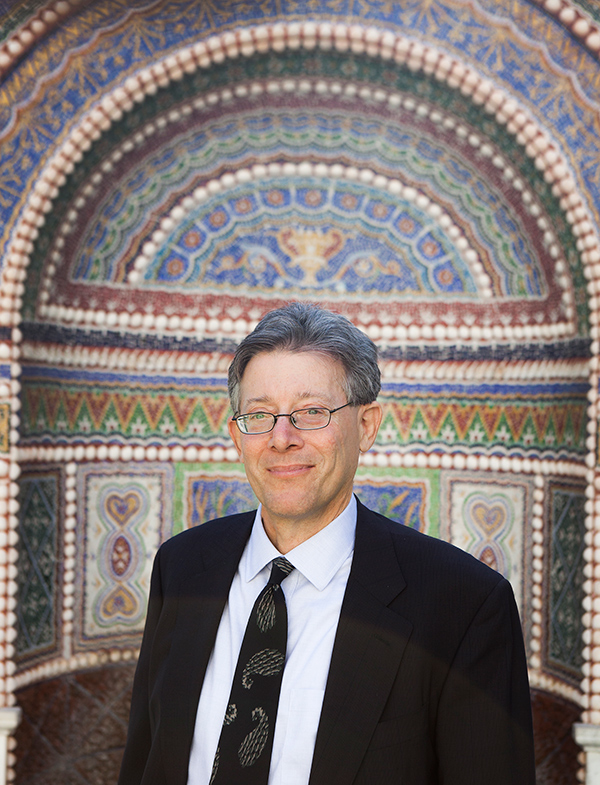 Dr. Jeffrey Spier has been Senior Curator of Antiquities at the J. Paul Getty Museum since 2014. He earned his B.A. degree in Classical Archaeology at Harvard University and his D.Phil in classical Archaeology at Merton College, Oxford. He has held research and teaching positions at University College London, Oxford University, and most recently at the University of Arizona. From 1976-1977, Dr. Spier was a research assistant at the Archaeological Exploration of Sardis (Turkey) at Harvard University.
For the National Gallery of Victoria in Melbourne, Australia, Dr. Spier curated the exhibition San Marco and Venice (1997). He was guest curator at the Kimbell Art Museum in Fort Worth, Texas in 2007 for the exhibition Picturing the Bible: the Earliest Christian Art (catalog published by Yale University Press, 2007). He was the curator of the recent Getty exhibition, Beyond the Nile: Egypt and the Classical World (2018).
Dr. Spier has twice been a visiting scholar at the Getty Museum, most recently in 2013 when he studied at the Getty Villa. He has lectured and written extensively on Greek and Roman sculpture, painting, luxury arts, numismatics and archaeological method, covering eras from Archaic Greece to Byzantium. In his research, he has pursued a broad understanding of ancient art, primarily Greek, Roman and Byzantine, but also of the borders of the classical world, including Egypt and the Near East, Thrace, Scythia, Persia, Bactria and beyond. He is regarded as a leading expert in the study of Greek, Roman, and Byzantine gems.
In addition to exhibition catalogues, his publications have included monographs on the Getty Museum's Ancient Gems and Finger Rings, a catalogue of the collection (Malibu, 1992); A Catalogue of the Calouste Gulbenkian Collection of Gems (Lisbon, 2001); Late Antique and Early Christian Gems (Wiesbaden, 2007); and Treasures of the Ferrell Collection (Wiesbaden, 2010).