Jointly Hosted by Cornell in Hollywood and Harvardwood
7:30pm Wine & Cheese Reception
8:00pm Panel
8:45pm Q&A
Tickets: $20/Harvardwood member and $25/Non-member
The future of gaming isn't gaming, and the future of entertainment isn't entertainment. The clear borders that once defined these distinct industries and structured the way we've thought about them are blurring by the day. Games are becoming motion pictures and movies, TV shows and TV personalities are becoming games like never before. There's a new paradigm — Gamertainment. Studios now have gaming arms and gaming studios are getting into movie making.
Join us for an intriguing discussion with Jon Goldman AB '87 (Skybound Entertainment, Greycroft Partners), Ann Hand (Super League Gaming), Larry Kasanoff (Threshold Entertainment), Rick Phillips AB '85 (Fox), and Josh Yguado AB '98, MBA '04 (SGN) and their views/predictions on this paradigm shift. The conversation will be moderated by Alex Krivicich (Super Bit Machine).
A wine and cheese reception, starting at 7:30 pm, will precede the panel discussion.
Advance registration is required; please scroll down to the bottom of this page to RSVP. All guests are welcome to register as non-members; you do not have to be a Harvardwood member to attend. 
Panelist Bios
Based in Los Angeles, Jon Goldman is Managing Partner for Skybound, the IP holder of The Walking Dead and other top IPs. Jon is also a Venture Partner at Greycroft, focused on videogames, VR/AR and eSports. Previously, Jon served as board member and CEO for two portfolio companies at Jerusalem Venture Partners in videogames and online video. Jon was a founder, Chairman and CEO of Foundation 9 Entertainment, the largest independent videogame developer in the world at the time with 11 studios and 1000 employees and sold the company in 2006. Foundation 9's studios created hundreds of videogames based on top tier global brands such as Star Wars, The Matrix, The Simpsons and Lord of the Rings. Jon started his career at a boutique investment bank focused on US-Asia strategic deals.
Jon attended Harvard, magma cum laude in Asian Studies, Phi Beta Kappa, as well as the University of Kyoto and the entrepreneurial management program at UCLA Anderson School. Jon is an advisor to Youtube channel Machinima, female-focused video network Deca, language learning venture Jamtok, and real money casual gaming start up, Oddz, was an investor in mobile developer Quark Games. Jon is a board member of Common Cents, the largest children's participatory philanthropy program in the US.
Ann Hand serves as Chief Executive Officer and Chairman of the Super League Gaming. Super League's mission is to give gamers an entirely new way to enjoy the games they love. The Santa Monica-based company cut its teeth producing hyper-competitive Minecraft events nationwide, an event series that continues to grow. Never content thinking small, Super League Gaming goes big. Competitions take place in state-of-the-art movie theaters. All the action is broadcast on big screens and bolstered by premium game content, thundering sound systems and a unique competitive league system. In partnership with Riot Games, Super League Gaming is now readying City Champs and City Rec, which offer players new ways to compete, learn, socialize and most importantly advance up the ladder up of amateur sports aspiring to the big leagues.
Over the past 20 years, Ann has served as a market-facing executive with a track record in brand creation and turn-around with notable delivery at the intersection of social impact with consumer trends and technologyto launch bold offers, drive consumer preference and deliver bottom line results. But at her core she sees herself as a retailer, operator, and builder of enduring strategic partnerships who enjoys being a first- mover in spotting brand equity in products and offers before the market. From 2009 through 2014,
Ann made the jump into the start-up world and served as CEO of Project Frog, a venture-backed firm with a mission is to democratize healthy, inspired buildings that are better, faster, greener and more affordable than traditional alternatives, At Project Frog, Ann repositioned the brand to achieve YOY growth of two-three times while driving up margin and successfully securing $40M USD in equity funding. From 1998 through 2008, Ann served in a variety of senior executive positions with BP plc including most notably Senior Vice President, Global Brand Marketing & Innovation from 2005 to 2008 overseeing the entire brand portfolio of B2C and B2B brands including BP, Arco, am/pm and Aral and leading award-winning integrated marketing campaigns recognized with Grand Clios and Cannes Lions. Additionally, she served as Chief Executive, Global Liquefied Gas Business Unit, from 2002 to 2005 with full P&L accountability for a B2C/B2B business that spanned 15 countries and 3,000 staff covering operations, supply, trading, logistics, sales and marketing. During her tenure, she repositioned the mature market strategy and redirected profits toward emerging market entry leading to a doubling of overall global revenues to $3B per annum. Ann has received many notable awards including "100 Most Intriguing Entrepreneurs" by Goldman Sachs, "Top 10 Most Powerful Women Entrepreneurs" by Fortune, "100 Most Creative People" by Fast Company, and "40 under 40" by Advertising Age.
Ann earned a BA in Economics from DePauw University, an MBA from Northwestern's Kellogg School of Management, and received executive education at Cambridge, Harvard and Stanford Universities. Having spent a significant part of her carrier abroad in China and the UK she holds a dual UK/US citizenship, but is a proud Midwesterner at heart.
Larry Kasanoff, Chairman/CEO of Threshold Entertainment Group, is the producer of all "Mortal Kombat" media, including two Number One films, a television series, an animated series, platinum selling soundtracks, direct to dvd and a live tour.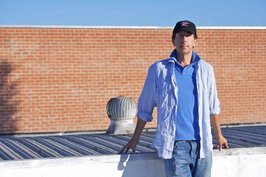 He is executive producer of the box-office smash film, "True Lies," starring Arnold Schwarzenegger and directed by James Cameron.  Previously, as president and co-founder of Lightstorm Entertainment, Larry supervised production, marketing, publicity and merchandising for the four-time Academy Award winning hit, "Terminator 2: Judgment Day." He produced two movies with Academy-Award-winning director Kathryn Bigelow.  As a producer or studio head, Larry has made over 200 feature films, including "Dirty Dancing" and Academy-Award -Winning Best Picture "Platoon." He has raised well over a billion dollars in the film business.
In the music world, Larry has packaged or produced video projects with several of the world's biggest talents, including Michael Jackson, The Rolling Stones and Dick Clark. For "Terminator 2," he produced MTV's top video of the year, "You Could Be Mine" with Gun's 'N Roses. 
Larry is currently working on a film adaption of "Tetris," one of the best-selling video games of all time.  He holds an MBA from the Wharton School of Business and a BA from Cornell University.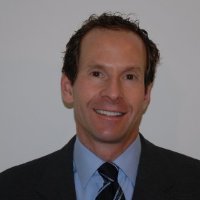 Rick Phillips is the Executive Vice President of Fox Digital Entertainment.  In this role, He is responsible for licensing the studio's film and television properties for mobile games.  Under his leadership, he has grown the division's revenue more than five-fold and has markedly expanded the company's game development slate.   During his tenure, FDE has released "The Simpsons: Tapped Out," "Family Guy: The Quest for Stuff," "Futurama: Game of Drones," "Angry Birds: Rio," "Ice Age Village" and a broad range of other games.
Prior to his current post, Rick served as Senior Vice President of Mobile; in this role he was responsible for both Fox's mobile gaming activities and for licensing Fox's film and television libraries to mobile video services.  He joined Fox in 2012.
He has served as a senior executive at leading media and technology companies, including Microsoft Corporation, Gemstar-TV Guide International Inc. and MGM Worldwide Television.  Early in his career, he held executive roles at Liberty Global and Liberty Media Corporation.  Prior, he served as a creative executive at The Walt Disney Company, and started his career as an analyst at Goldman, Sachs & Co.
Rick holds a Masters of Business Administration degree from the Wharton School of the University of Pennsylvania and a Bachelors Degree of Arts degree from Harvard College.  He also serves on the Board of Directions and is a member of the Compensation Committee of Audible Magic Corporation.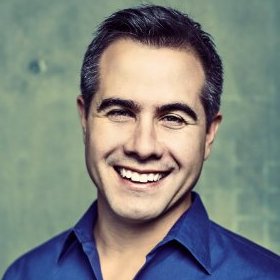 Josh Yguado is Co-Founder, President and COO of Jam City (formerly SGN Games), where he has overseen the company's exponential growth into one of the largest mobile game developers in the world. Successful titles in the Jam City portfolio include "Marvel Avengers Academy," "Family Guy: Quest for Stuff" and "Cookie Jam" (awarded Facebook Game of the Year).
Before launching Jam City, Josh was Vice President at Fox Entertainment, where he worked on the acquisition of MySpace, the creation of Hulu and the launch of several new television networks. SoCalTech named Josh one of its top 50 most influential people in Southern California's technology industry. He currently serves as a board member of The Young Turks. He received his AB and MBA from Harvard.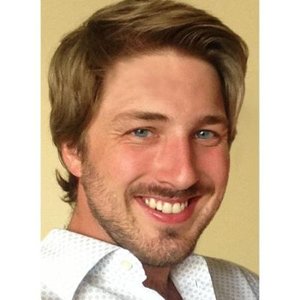 Moderator: Alex Krivicich is the founder of Super Bit Machine, a game development studio located in Los Angeles that is revolutionizing spectator-friendly, competitive gaming for tablets and smartphones. He is a former partner and co-founder of Buffalo Studios, which he helped create and develop into the category leading social mobile casino studio.  It was acquired by Caesar's Interactive Entertainment in December 2012. Krivicich previously served as art and design lead for EA Mobile and as an essential part of EA Social, the Electronic Arts social game initiative. 
---
Members & Friends, Register Here
Purchase tickets  $20.00 Members & Friends
If you can't access the RSVP button above for Harvardwood members, make  sure you're
logged in. If you still have issues accessing the page, your membership  has lapsed, so 
renew your dues as a Full Member or Friend of Harvardwood.