The 2020 Film Independent Forum will take place entirely online, making it accessible by filmmakers around the globe. Just as in years past, the 2020 Forum schedule will be packed with interactive panels, workshops and in-depth discussions, giving attendees ample opportunity to gain the insight, tools and strategies needed to further a career in film & entertainment. Also returning are the ever-popular Industry Connect* sessions, providing valuable one-on-one meetings with key figures and decision-makers from throughout the industry.
The August 4th panels will include a fiction case study of feature SWALLOW, produced by Mynette Louie AB '97.
Hunter, a newly pregnant housewife, develops a dangerous habit that has her compulsively swallowing inedible – and oftentimes life-threatening – objects. A provocative and squirm-inducing psychological thriller, Swallow follows one woman's unraveling as she struggles to reclaim independence in the face of an oppressive system by whatever means possible. We're joined by the creative team behind this Tribeca hit; they take us from the initial concept to the film's release a week before the lockdown and its successful run in drive-in theaters during quarantine.
Carlo Mirabella-Davis (Writer/Director, Swallow)
Mollye Asher (Producer, Swallow)
Mynette Louie (Producer, Swallow)
Moderated by Paul Cowling (Film Independent)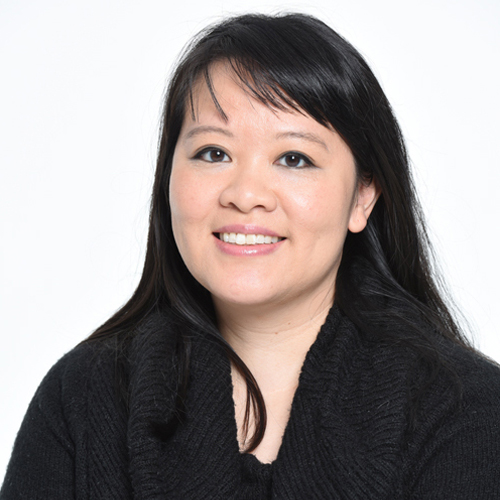 Mynette Louie is an Emmy-nominated, multiple Spirit Award-winning producer. Her credits include Heidi Ewing's I Carry You With Me (Sundance 2020, Winner of NEXT Innovator and Audience Awards, Sony Pictures Classics), Carlo Mirabella-Davis' Swallow (Tribeca 2019, IFC Films, 23 festival awards), Jennifer Fox's The Tale (Sundance 2018, HBO, Emmy/Golden Globe/Spirit Award nominee), Karyn Kusama's The Invitation (SXSW 2015, Drafthouse/Netflix), Martha Stephens' & Aaron Katz's Land Ho! (Sundance 2014, Sony Classics, Spirit Award Cassavetes winner), Tze Chun's Children of Invention (Sundance 2009) and Andrew Bujalski's Mutual Appreciation (SXSW 2006).
Mynette is on the Film Independent Board of Directors and serves as an advisor to the Sundance Institute, SXSW, Tribeca and IFP. She was named one of Business Insider's "12 Movie Producers at the Top of Their Game to Watch in 2020 and Beyond," Ted Hope's "21 Brave Thinkers of Truly Free Film," and Indiewire's "100 Filmmakers to Follow on Twitter." Mynette won the Piaget Producers Award at the 2013 Film Independent Spirit Awards and is a member of the diversity committee in the Producers branch of the Academy of Motion Picture Arts and Sciences. A native New Yorker, Mynette graduated Phi Beta Kappa from Harvard, where she studied Chinese literature and film.