By Nick Baker AB '07
Feature film Inheritance premieres at SXSW on March 11th! Inheritance was co-written and co-directed by Laura E. Davis and Harvard alumna Jessica Kaye AB '00, who also plays main character Mara in the film.
About Inheritance: A woman learns her estranged father has died and returns with her brother and new lover to her childhood home of Belize, where she must face her past while fighting for intimacy in the present.
Q. So what's the story behind this story? How did Inheritance come to be?
A. After I finished film school I was down visiting my parents, who have this little house and a teak farm in Belize, and while I was there I was kind of overwhelmed by the beauty of the place. I decided I wanted to take all of the feelings and emotions I had being there and make a movie around them. My goal was for it to be a big experiment, essentially, and super collaborative since I come from collaborative theater. I'd also always loved the films of Mike Leigh and the way he works with actors to develop story, so I just said, "Let's get a group of people together, put it together, and we'll make it happen."
I had some initial ideas and themes I was interested in, but mainly I was inspired by the landscape. I had recently met Daniel Ahearn, and we decided we wanted to work together. I invited another friend, Laura Davis, to join the collaboration and we decided we'd write and direct it together, with Daniel acting in it with me. We jumped right in, did a trip to Belize, developed the story a little more, and a year later we were back down there shooting. It was really exciting how it all happened. Once we made a teaser and got our first investor, we just started growing, gaining momentum. I think that when you decide something's going to happen like that, and you put it in forward motion, you just find a way.
Q. What was it like juggling the roles of not only writer and director but also actor?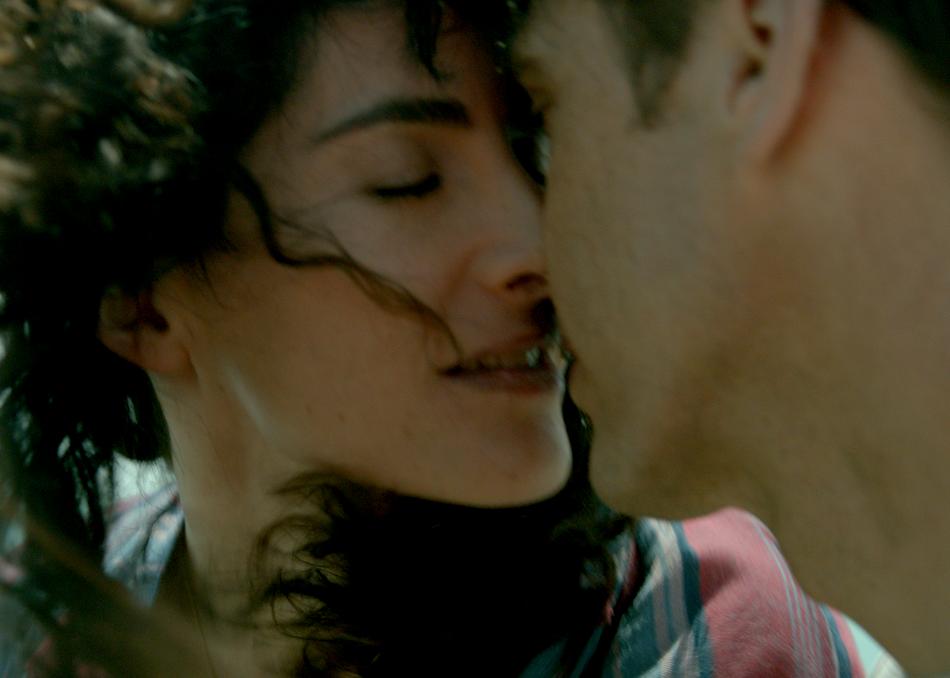 A. It was intense, but there was also something incredibly exciting about writing the world, creating it as a director, and then getting to step into it as an actor. I also wasn't writing and directing it alone—Laura is a strong collaborator and we were very much working together throughout the process. It was a challenging and immensely rewarding learning experience.
Q. And how was filming abroad in Belize?
A. It was also intense. But awesome, too. There really were no rules, and we could do things there that we probably couldn't have done here. Obviously we had to be safe and smart and mindful of our amazing crew, but the reward of being down there was that to a certain extent we could be very gritty and guerrilla. It was amazing and really challenging, but also exactly the kind of experience I wanted in terms of creativity. I wanted to disappear into a place with a group of people and all go live down there to make something raw and singular, which is what we did.
Q. What's your take on the indie film world at the moment, being on its front lines?
A. There are a lot of women directors at SXSW this year, which is great. And there's this increasing awareness, this shift, toward stories that need to be—deserve to be—told about marginalized people and communities. There's actually a conversation about it now, especially with the ACLU coming in and potentially suing studios. But it's all still just the beginning. The reality is that these issues have been going on for years, and that Hollywood, the studios, they really just take a long time to change. What's great is that recently there's been so much pressure that maybe some sort of parity will finally start to happen. Whose stories are being told, and whose stories are deemed worthy of being told, is slowly starting to expand, and that, as a female filmmaker, is really exciting. Challenging still in many ways, but also exciting.
Q. And what's next for you, after Inheritance?
A. There's a project I've been working on that I actually shared in the Harvardwood Writers Program. It's this dark, sexy coming-of-age story set in the world of high stakes figure skating… a sort of a pyscho-sexual drama, based on my own experiences as a competitive figure skater and the research I've done at the Olympic training center in Colorado. I went there and really got the inside scoop, and a lot of access and insight, so I'm super excited to do a deep dive in terms of authenticity and really make a badass figure skating movie. My goal is for it to be like a musical without singing, where the dance numbers are all skating.
Q. You mentioned your participation in the HWP...
A. Yes, the Writers program was really helpful. To have a group of smart, helpful people like that, meeting weekly, giving great feedback, was amazing. It's just having that community, you know? And knowing you have to present and talk through your work, it's just so helpful. I was so grateful to have that.
Do you like this post?